Wakanda Forever is introducing a new mutant to the MCU, Namor the Sub-Mariner. Donning wings and pointed ears, Tenoch Huerta was excited to step into this role even if it did require some swimming lessons.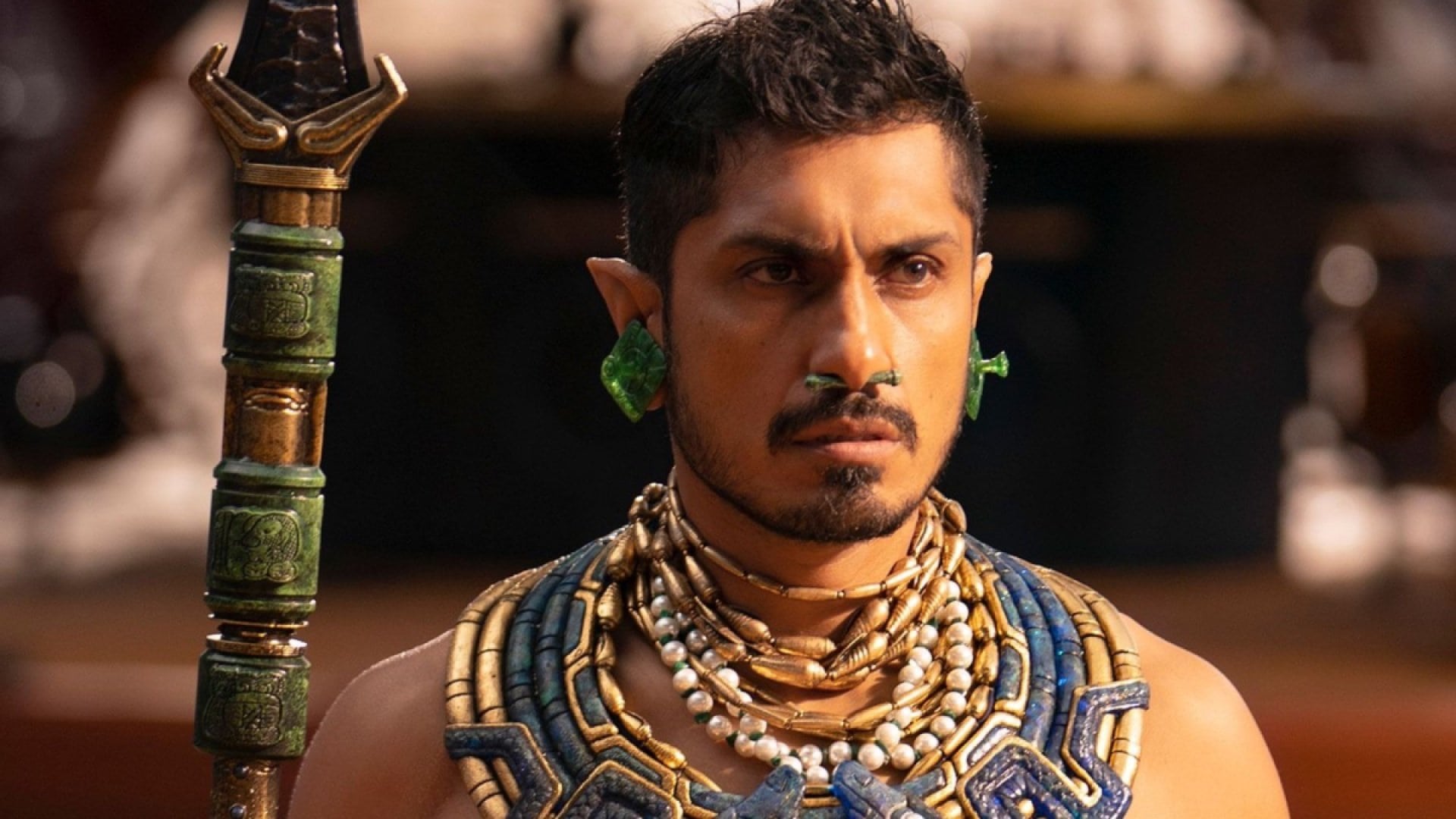 Tenoch Huerta Talks Namor in Wakanda Forever
Following the death of King T'Challa/Black Panther (Chadwick Boseman), Shuri (Letitia Wright), Queen Ramonda (Angela Bassett), and the rest of Wakanda struggle to stay on track with T'Challa's mission. Foreign powers are searching for vibranium to use for their own gains but that isn't the only threat lurking on the horizon. With outsiders closing in on a vibranium source in the ocean, Namor the Sub-Mariner (Tenoch Huerta), leader of the Talocan, is determined to protect his people no matter the cost. Wakanda is faced with a choice, either aid Namor and his people or face their wrath.
In the comics, Namor is the ruler of Atlantis and an expert in fighting, diplomacy, and engineering. Making his debut in the MCU, Namor is now the leader of the people of Talocan with the same abilities as his comic book self. Huerta was thrilled with the changes made to the characters which allowed Wakanda Forever the chance to show off the richness of Latin America's roots. However he did have to undergo some lessons before he could officially take the throne.
RELATED: INTERVIEW: Director Ryan Coogler On Exploring Grief in Wakanda Forever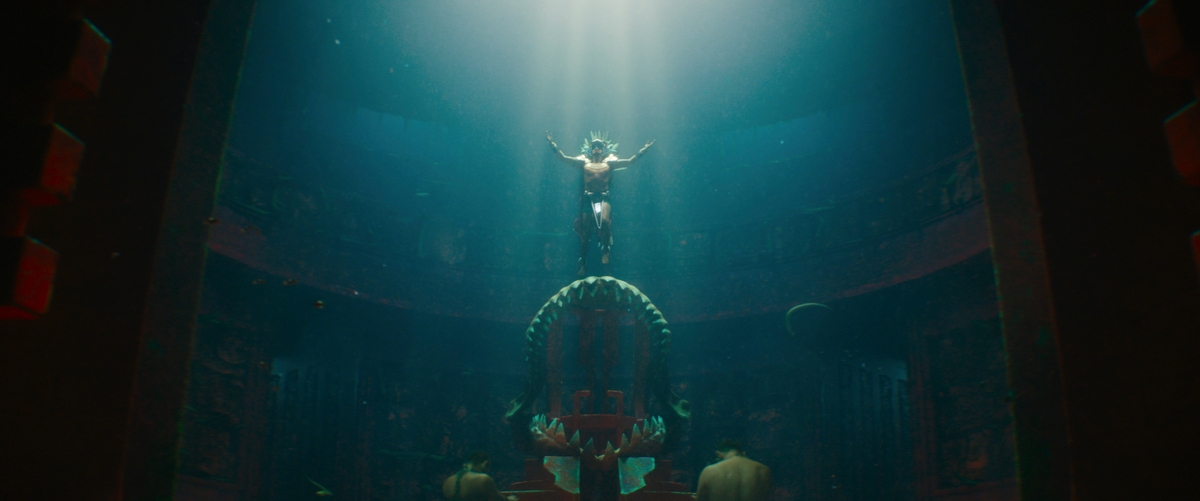 Namor is a hero to his people but he's not exactly a good guy in Wakanda Forever. Huerta talked about walking that line as an antagonist. "A lot of people feel identification with Wakanda, and I include myself in Wakanda, and the narrative and representation and everything. So, now I have to play the bad guy who destroys [laughs], or [tries] to destroy that legacy. But at the same time, I think Ryan found a way to make it human, to justify why people [would] do that kind of thing."
He went on to say that doesn't make it right but at least we can understand their motives. And it's not just Namor's thoughts but Shuri is struggling with her own as well. "Maybe it's not an excuse, but it's a reason, it's an explanation why the things happen, you know? Why the people choose different reactions in grief or the threats of life. And that's beautiful because it's human. So, we have these two characters, taking different decisions with the grief and the threat… how they solve the problem…that's beautiful."
Director Ryan Coogler and the Wakanda Forever team truly did some work bringing the Talocan people and the culture they represent to the screen. Much like how they celebrated the richness of African culture when constructing Wakanda, Aztec and Mayan influence is strong in the Talocan designs. Huerta shared what it meant to see this on the screen.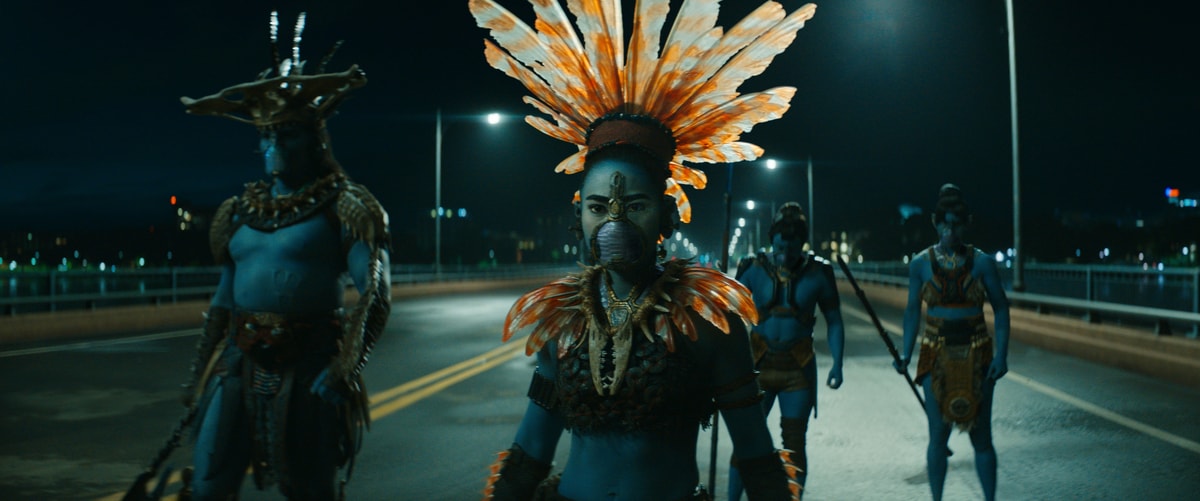 "When Ryan and all the team decided to provide Namor with this background, it was a fantastic move. In Latin America, especially Mexico, we deny our indigenous roots. It's just like a token sometimes. We deny it because it's not about genes for us because almost everybody in Mexico has indigenous or African roots. It's about culture. So culturally, we are apart from indigenous roots. So [to] embrace those roots and honor these two sources, African and indigenous roots, is really important."
He went on to explain what he hopes people will take away from seeing this beautiful culture celebrated on screen. "I hope this helped the people to embrace who they are, who we are, you know? Look in the mirror and saying, what is in the mirror is okay. They taught us to be ashamed of who we are, but it's time to cut it off and say, yeah, this is who I am and never had nothing wrong with me. The mistake was in the eyes who were looking at us, who were judging us. And most of the time, it was ourselves. So it's time to change, you know, the glasses and now reconciliate who we are and who our ancestors [were] and embrace them"
So about all those underwater shots, Huerta laughs as he reveals what training he had to go through to play Namor. "It was [laughs] tricky because I didn't know how to swim before this movie. But now I can hold my breath for five minutes."
Black Panther Wakanda Forever is in theaters November 11, 2022.