It is almost time to return to the world of Enchanted in Disenchanted. However, the sequel would not be what it is without the talent and magic of the original cast. Not only was Amy Adams excited to be back but Idina Menzel and Patrick Dempsey were as well.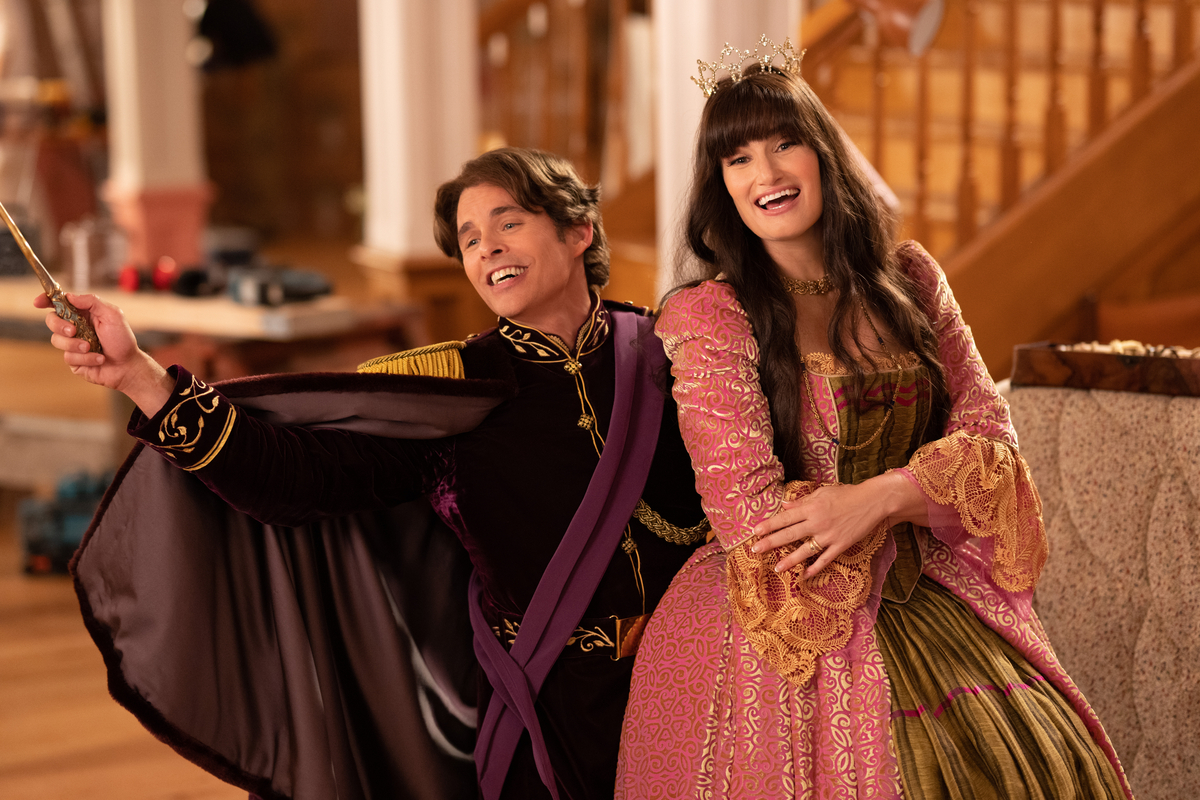 Disenchanted Interview: Amy Adams, Idina Menzel, & Patrick Dempsey
It has been 15 years since Giselle (Amy Adams) and Robert (Patrick Dempsey) wed, but Giselle has grown disillusioned with life in the city, so they move their growing family to the sleepy suburban community of Monroeville in search of a more fairy tale life. Unfortunately, it isn't the quick fix she had hoped for. Suburbia has a whole new set of rules and a local queen bee, Malvina Monroe (Maya Rudolph), who makes Giselle feel more out of place than ever. Frustrated that her happily ever after hasn't been so easy to find, she turns to the magic of Andalasia for help, accidentally transforming the entire town into a real-life fairy tale and placing her family's future happiness in jeopardy. Now, Giselle is in a race against time to reverse the spell and determine what happily ever after truly means to her and her family.
A great deal of Enchanted's magic is thanks to the talented cast that brought it to life 15 years ago. Amy Adams, Idina Menzel, and Patrick Dempsey from iconic lines to musical numbers, begrudgingly dancing to making new friends, these three characters endeared themselves to fans instantly. Adams, Menzel, and Dempsey were excited to be able to tell the story of what happened after happily ever after.
RELATED: Interview: The Story Behind Disenchanted & Giselle's New Life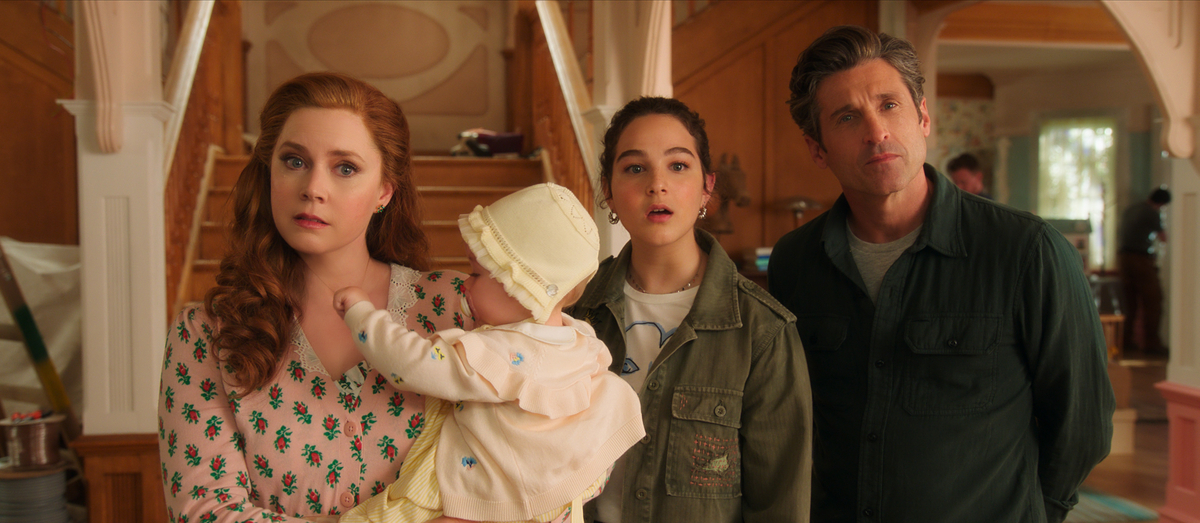 For Adams, she was always keen to tell more of Giselle's story and the story of Disenchanted felt just right. "For me, it was interesting 'cause we were looking at where Giselle would be now. When we leave her in the last movie, there's been an evolution from the beginning of the movie of Enchanted to who Giselle is at the end of the movie. So sort of taking that evolution of who she might be but also making sure we keep her grounded in sort of the truth of her feelings, but without losing that joy and that naiveté and innocence and purity that makes Giselle so special. That's sort of where my launching place was, taking everything that I loved about Giselle in the first movie and then just getting this opportunity to spin it throughout this one."
She not only was happy to have Giselle back but her co stars from the original as well. "It was really just such a pleasure, getting the returning cast together. It was so fun to get to see everybody just step back into it, and that we were lucky enough to have everybody come join us. And I can't thank them enough, and I'm very appreciative."
Nancy, as a character, went through some changes of her own in the first film. Almost as big as Giselle's one could argue. "Mine is a pretty drastic change," laughs Menzel. "I go from this, you know, cynical New York chick, and then I jump down a portal or a manhole and then I come out. It was so much fun for me. And the challenge [was] just kinda figuring out the balance. Adam and I would talk, I'd say, 'How much of my New York accent do I still have coming from Andalasia, and how much is this idyllic? How much has this idyllic, romantic, beautiful perfect place rubbed off on me?' Putting on the corset and all that was an easy journey for me."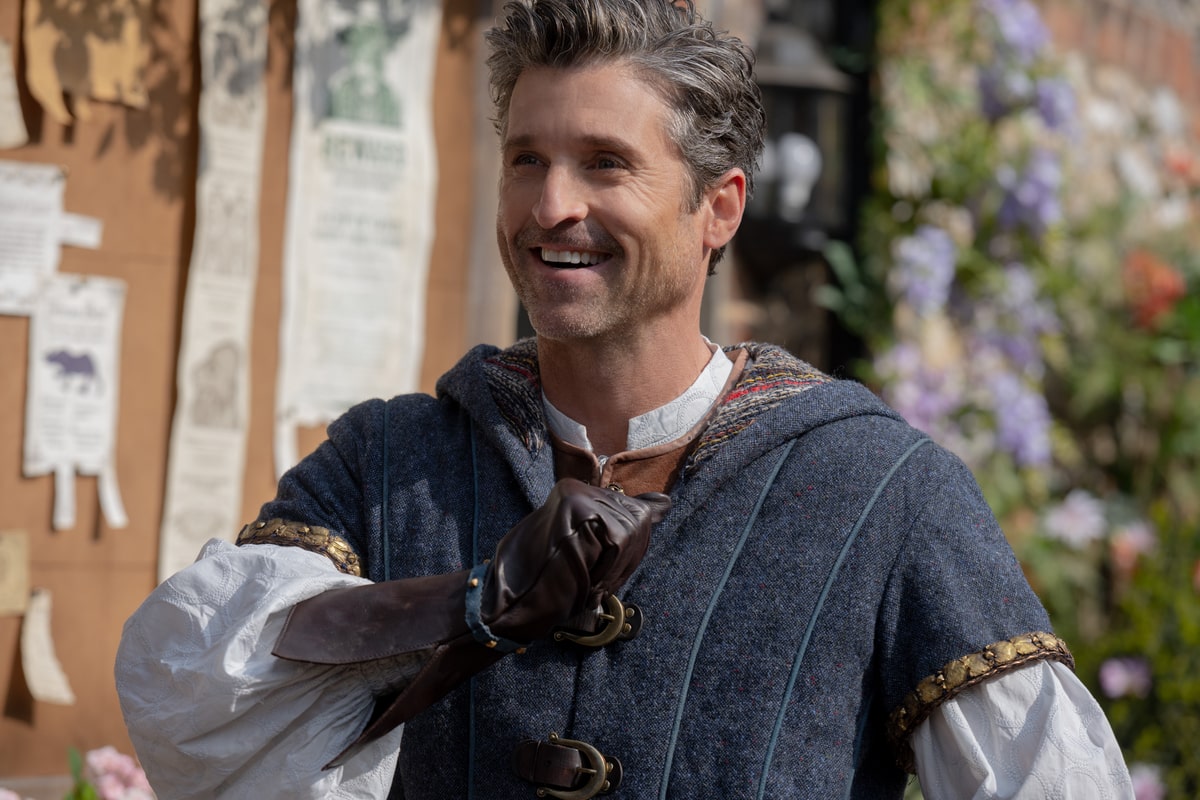 Patrick's character Robert doesn't seem to have changed as much at first. But as the movie goes on, Robert is brought out of his shell thanks to the spell that falls over Monroeville. "Robert at the very beginning is very much the same, although he's kinda trying to balance between his new baby and his other child, and the conflict between the stepmother. Then getting [to be] larger than life was completely freeing and really fun. So for me, it was a fantastic ride," Dempsey shared.
Disenchanted also includes Robert singing. After being so against it in the first film this time he's loud and proud. "I know. It was a joy," Dempsey smiles. "That whole process of going through, finding your voice, working with the coach, learning the lyrics and the dance was an extraordinary experience and something I'd never done before. It's an extraordinary feeling you get when you sing. The vibration, it's something very intoxicating about it. So it's nice to get a taste of that. It was nice to be in the fairy tale world for a while."
Disenchanted premieres on Disney+ November 18, 2022.