The holiday season is officially here! This year for our gift guide we are tailoring it to our favorite things- all things geek! Read on for our 2022 holiday gift guide and enter for your chance to win a $50 Amazon Gift Card!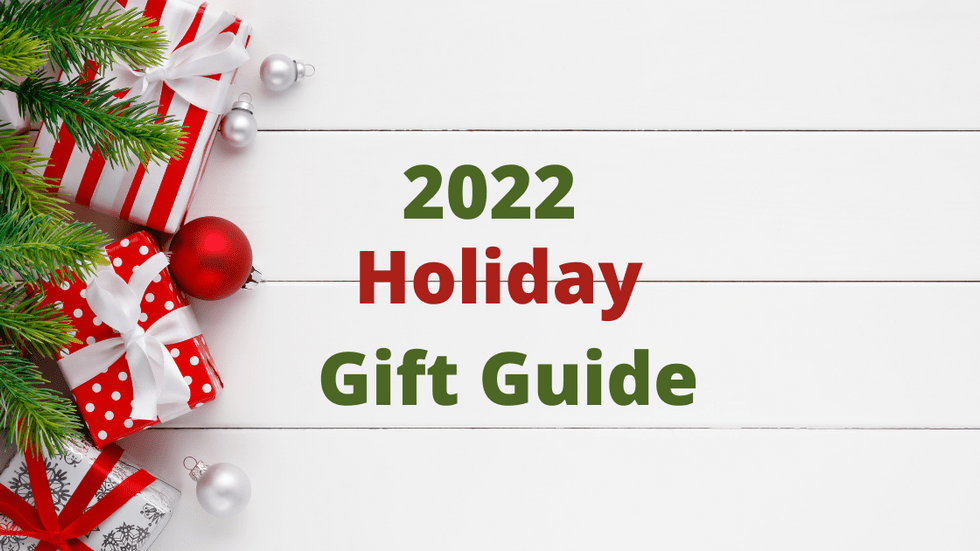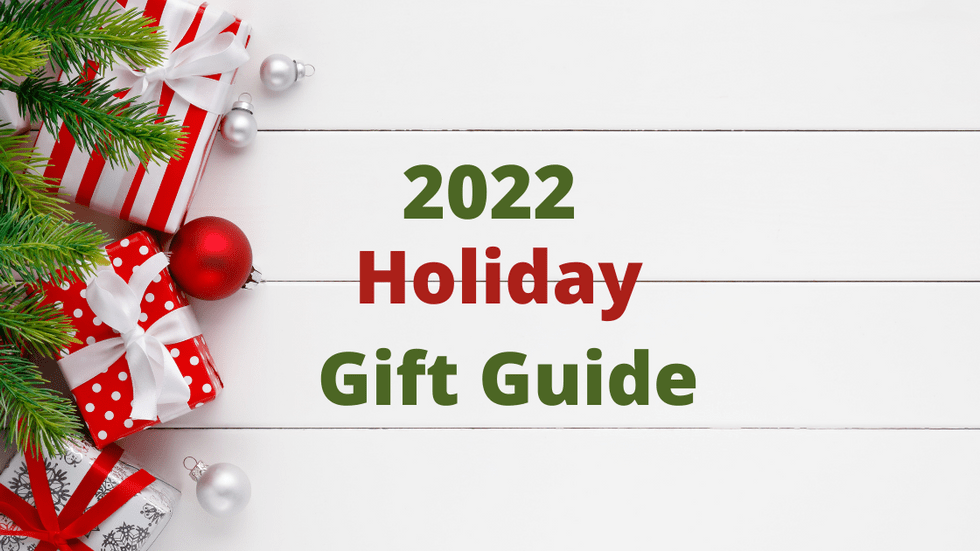 Some items were sent over for review purposes. Affiliate links used below. All opinions are our own.
2022 Holiday Gift Guide
It's no secret we are fan girls and boys around here. This gift guide features some of our favorite finds from this year that definitely fit into the various fandoms we proudly associate with. Avengers… let's assemble this list.
Home Office Gift Guide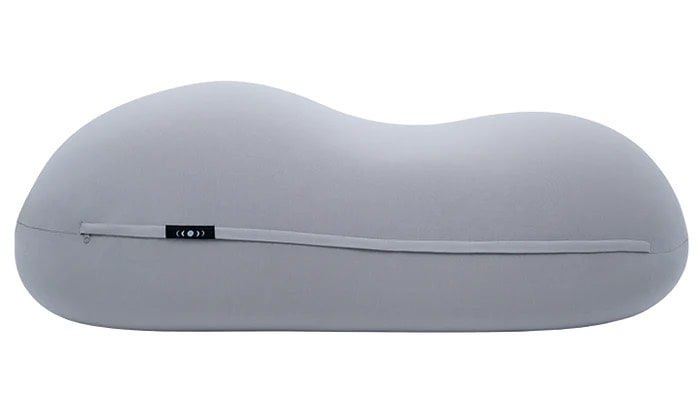 Moon Pod makes gravity defying, comfortable bean bag chairs that are exactly what you need to relax, binge your fave shows, game all day, or just curl up with your latest spicy read. They are lightweight making them easy to move, hold their shape whether you lean them against a wall or not which means no slow sinking that leads to uncomfortable positions. Take advantage of the sale they are running- 25% off, free shipping, free returns. See the website for complete details.
Video Games Gift Guide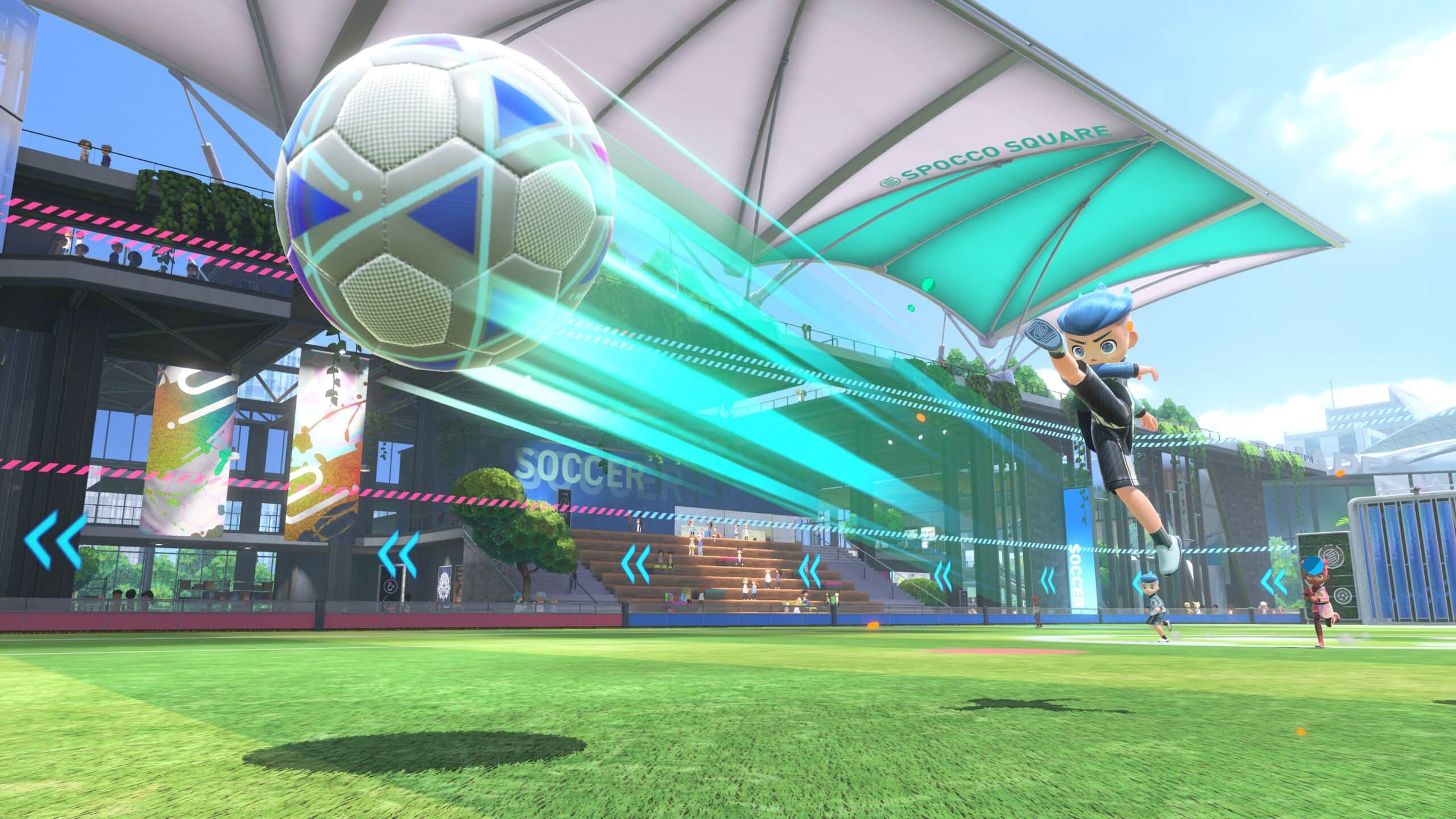 Get ready to claim victory as you bowl, spike, swing, and kick your way to number one with Nintendo Switch Sports. Customize your character or choose your old school Mii before choosing from six games (a free seventh game is coming via an update in the fall) to compete against the computer, friends, family, or players across the world. With the Joy-Con controllers, Nintendo Switch Sports puts players right into the game, adding an extra level of fun.
Nintendo Switch Sports captures the magic and feeling that made Wii Sports and Wii Sports Resort great. Nintendo took an already successful game idea and updated it enough to make it feel smoother and crisper without losing any of the charm of the original. Fan of the original Wii games or not, Nintendo Switch Sports is an absolute blast and a must have for the Switch.
RELATED: Nintendo Switch Sports Review: An Absolute Blast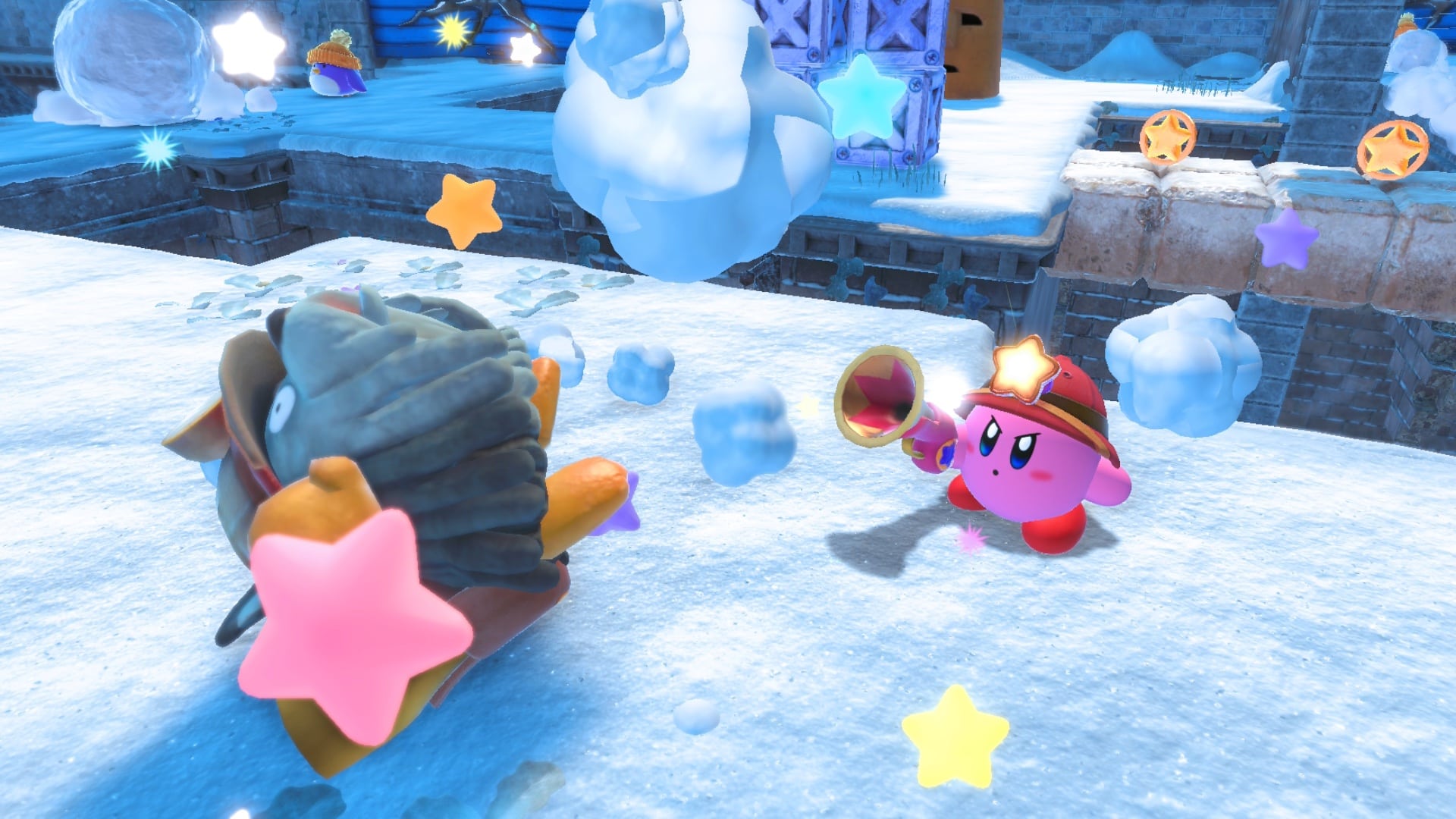 When a wormhole opens above Dream Land, Kirby and his friends are transported to a post-apocalyptic world. After Kirby washes up on a beach, he finds himself amongst the ruins of human society. The Waddle Dees have decided to settle into this new home and make it their own. Unfortunately they are almost immediately kidnapped by monsters. Now, it is up to Kirby to explore this world, rescue as many Waddle Dees as he can, and help them rebuild their town.
Kirby and the Forgotten Land wastes no time showing off its expansive set-pieces, colorful world, and impressive graphics. It is unlike anything seen in previous Kirby games. Put all that aside, the gameplay itself is ridiculously fun and engaging, making it close to impossible to walk away. What HAL Laboratory has created here is something that is a must-play for fans.
RELATED: Kirby and the Forgotten Land Review: The Best Kirby Game Yet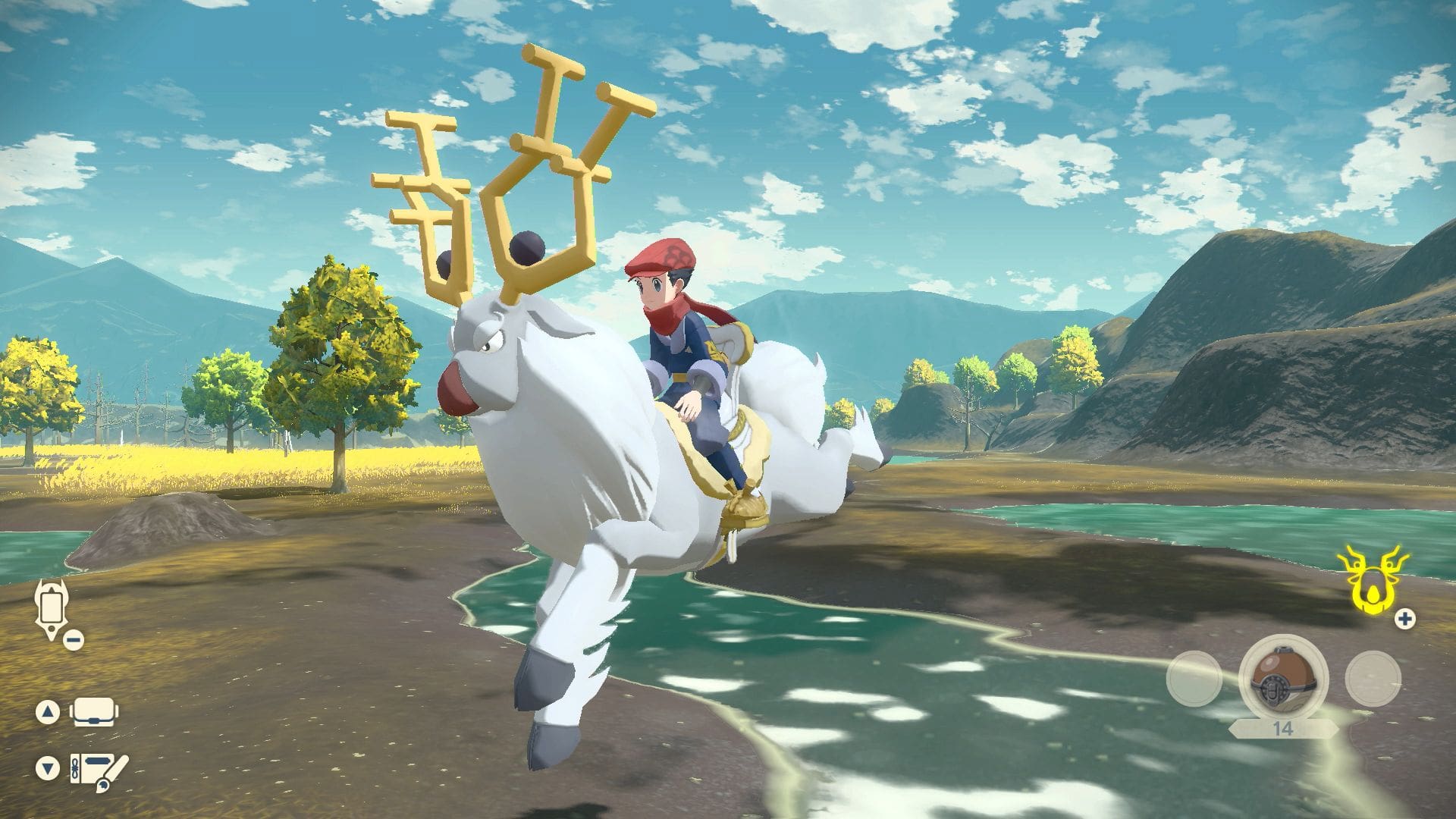 Pokémon Legends: Arceus, set long before the other games, focuses on a time when Pokémon are not an integral part of human life. The Pokémon are treated as wild beasts that should be avoided by everyone but the Survey Corps. This group of scientists is interested in researching Pokémon and as soon as you drop into Jubilife Village, they recruit you to their team. The goal is simple: help build the first Pokedex, a notebook that holds all the information known about the Pokémon. To do so, you are tasked with going out into the world and capturing the 242 different Pokémon. Luckily the Corps knows how to catch them and can teach you how to build a PokeBall out of found materials.
Although technically a spin-off, Pokemon Legends: Arceus has reinvented and reinvigorated the Pokemon world by imagining what it would be like to go back to the beginning. Back to a time before trainers and stadiums, when there was just the Survey Corps and wild Pokemon. The result is an exciting journey through open spaces where it has never felt so good to catch Pokemon. This inventive take on the franchise offers something truly worth playing day after day.
RELATED: Pokemon Legends Arceus Review: An Exciting New Entry For Pokemon Fans
Nickelodeon Kart Racers 3: Slime Speedway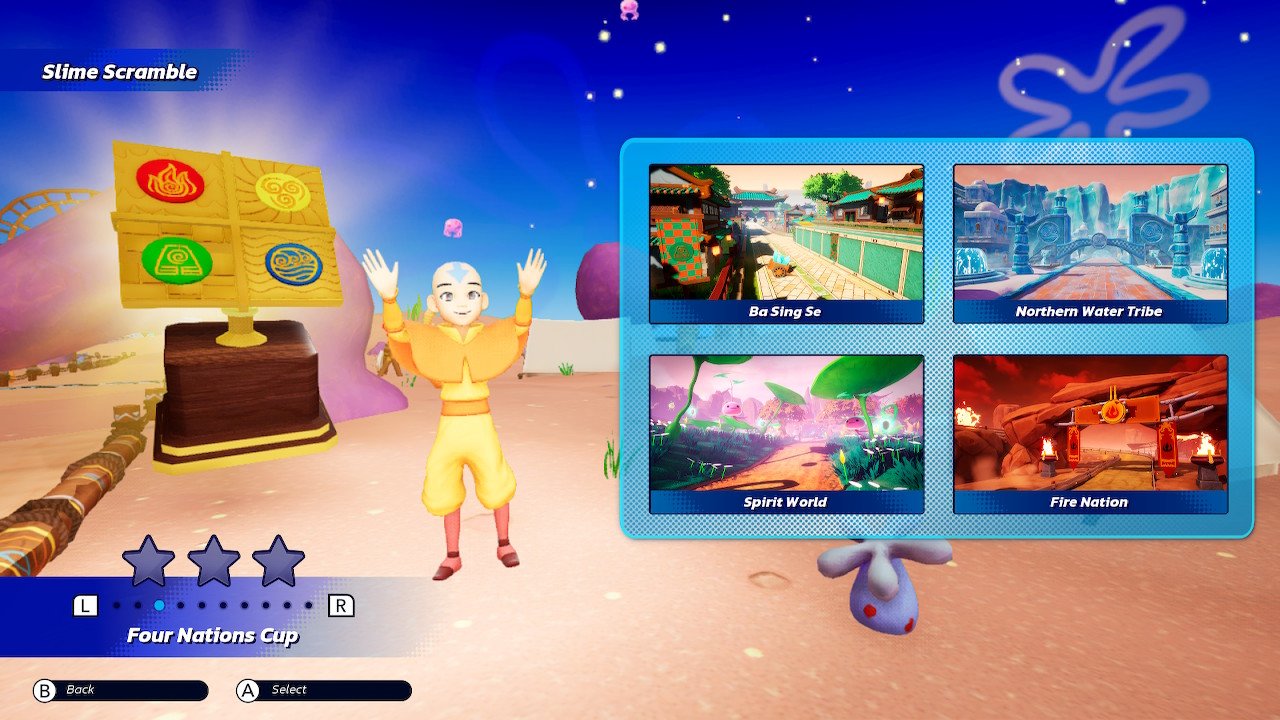 Rebuilt and re-imagined from the ground up, Nickelodeon Kart Racers returns – bigger and better than ever! Featuring a fully voice acted cast of over 40 iconic characters, drift, slide and boost your way to the finish line on tracks inspired by legendary Nickelodeon shows like SpongeBob SquarePants, Teenage Mutant Ninja Turtles, Avatar: The Last Airbender and more!
This game feels like you are racing through Nickelodeon's history from the 90s to now. The voice cast makes this new version of Kart Racers stand out, as it is fun to hear your favorite characters as you zoom around each course. Version 3 also allows for more Kart customization by adding more bodies, exhausts, and wheels to choose from. This millennial appreciated seeing some of my childhood faves added to the roster and overall this was a fun game the whole family enjoyed.
Little League World Series Baseball 2022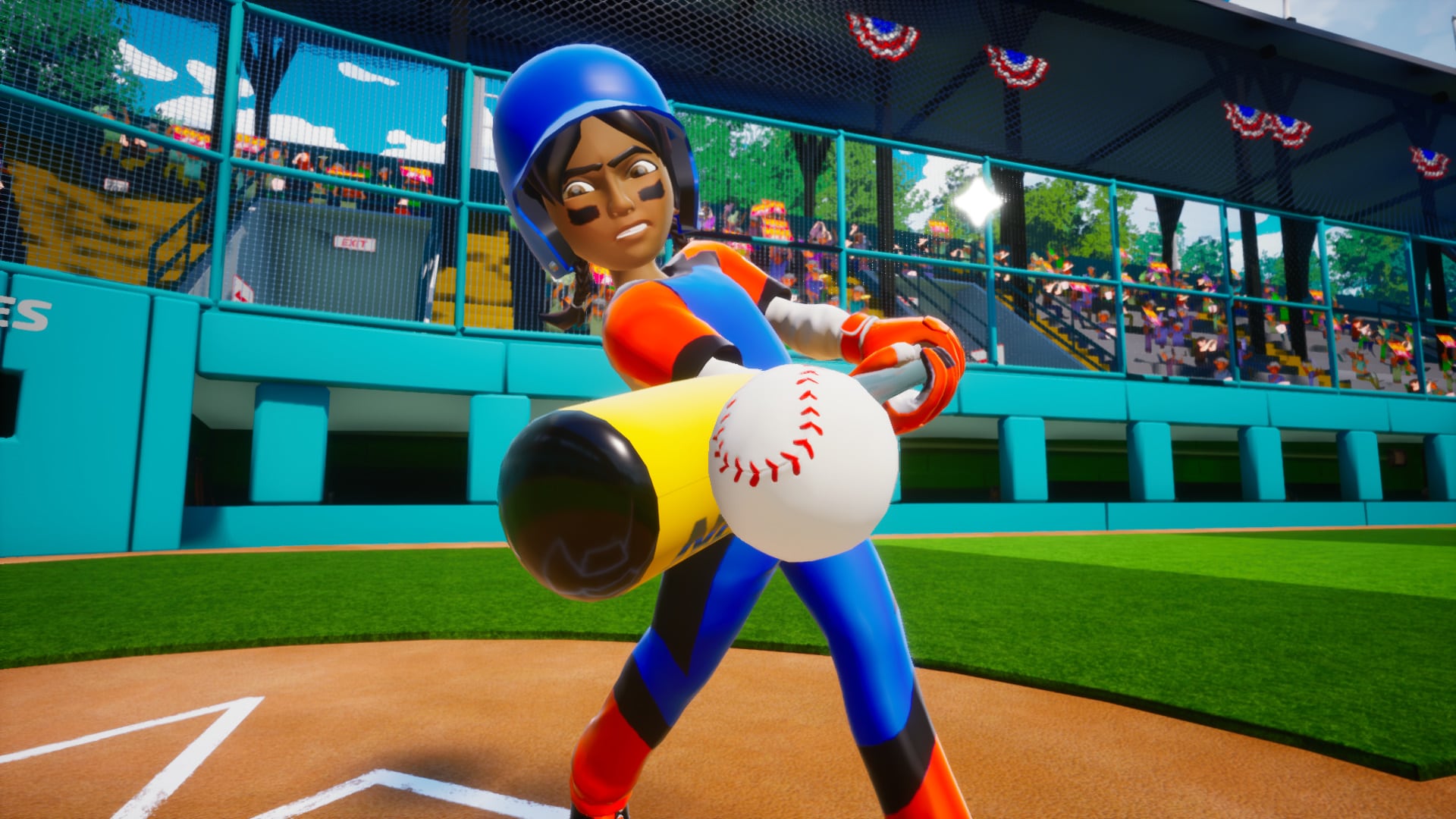 Capturing all the fundamentals of baseball with the action and excitement of a light-hearted arcade game, Little League World Series will be accessible to those new to baseball as well as diehard fans.
This game mimics the look and feel of playing little league but with some added "super abilities" as well. The field designs are great and overall I would say it is a good starter game for kids looking to just play some baseball. Championship mode was our favorite as it felt the most exciting. My youngest also liked that you are able to customize the rules of the game. We added extra innings, changed up some of the run rules, and even how you can base steal. T
Must Have Tech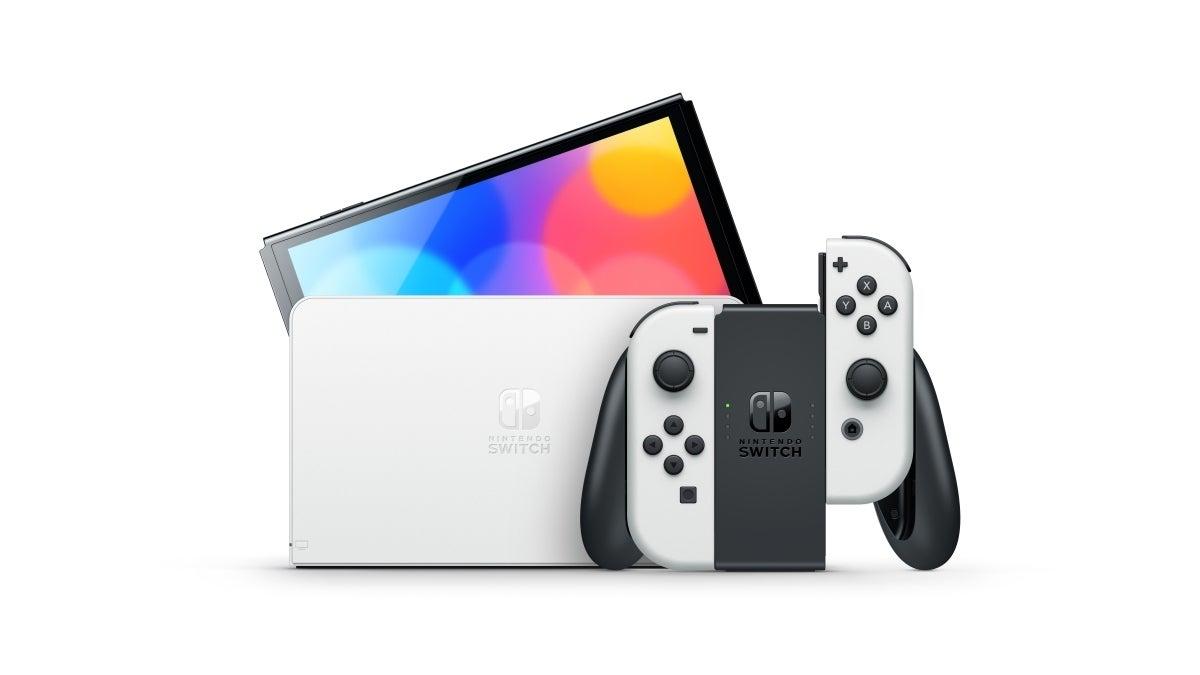 The new system features a vibrant 7-inch OLED screen, a wide adjustable stand, a dock with a wired LAN port, 64 GB of internal storage, and enhanced audio. Like the Nintendo Switch, it also converts for 3 modes of playing: TV mode, tabletop mode, and handheld mode.
Games look great on this system in handheld mode. The details and colors really pop on this model. The storage upgrade was definitely needed in our house, and of course there is still an option for additional storage via a SD card. It is also a win that our other Joy-Con controllers work with the OLED model. Another win is the bluetooth capability meaning I can enjoy planning vacation homes in Happy Home Paradise while someone else watches a movie or show.
Game Guide
Bring on game night! Typically in our house the Christmas Eve gift is something the kids can share and board games are perfect for this. We have several fun picks this year.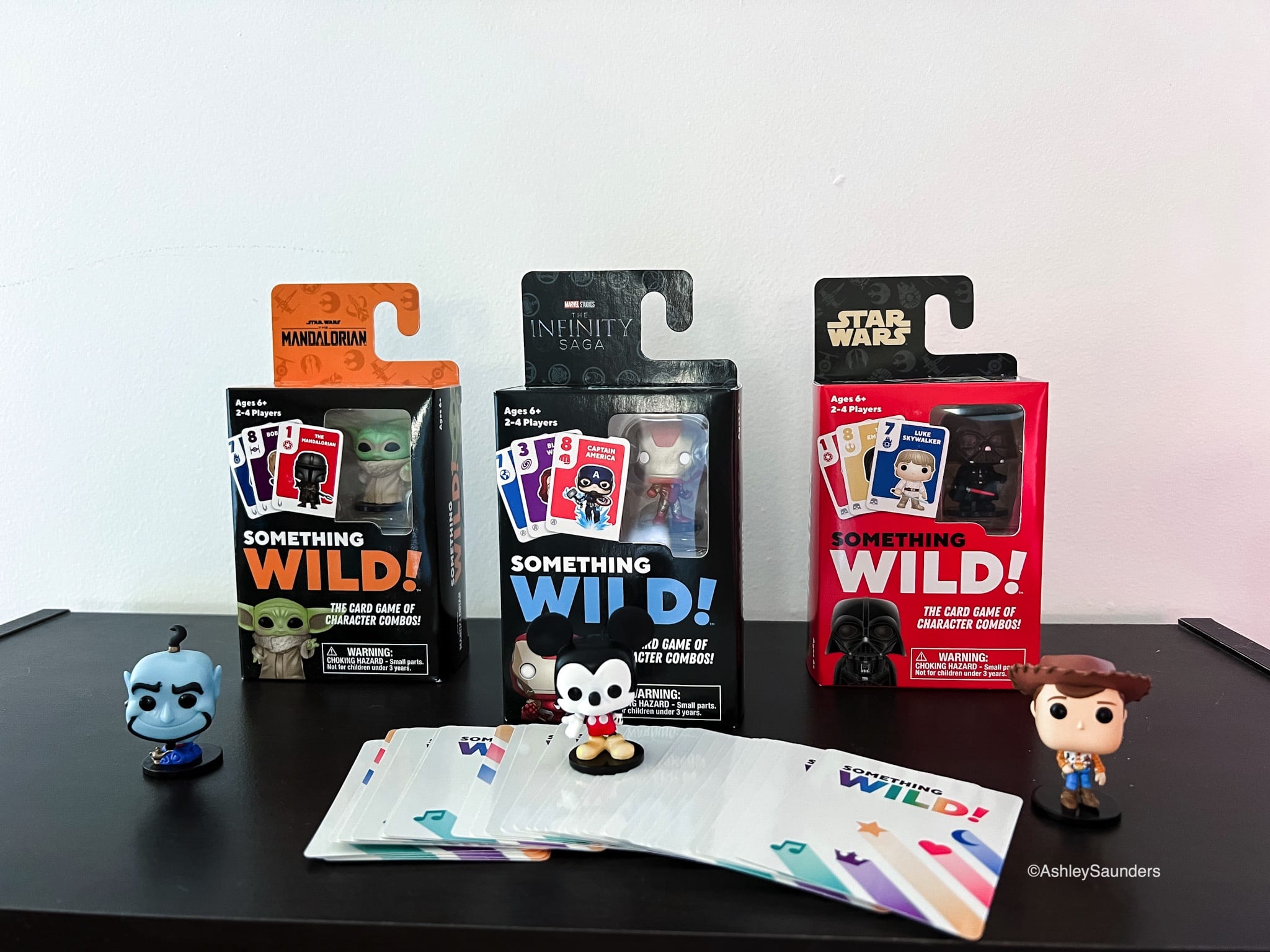 Something Wild puts a new twist on family game nights with six different Disney-themed sets featuring adorable figures of our favorite characters. The more sets you collect the more fun there is to be had by the whole fam! Power cards add in a fun twist as do the Pops which aren't just adorable they can help you win the game too. Play numbered and colored character cards to make sets and runs. These make perfect stocking stuffers!
Disney's Kingdomania Super Game Pack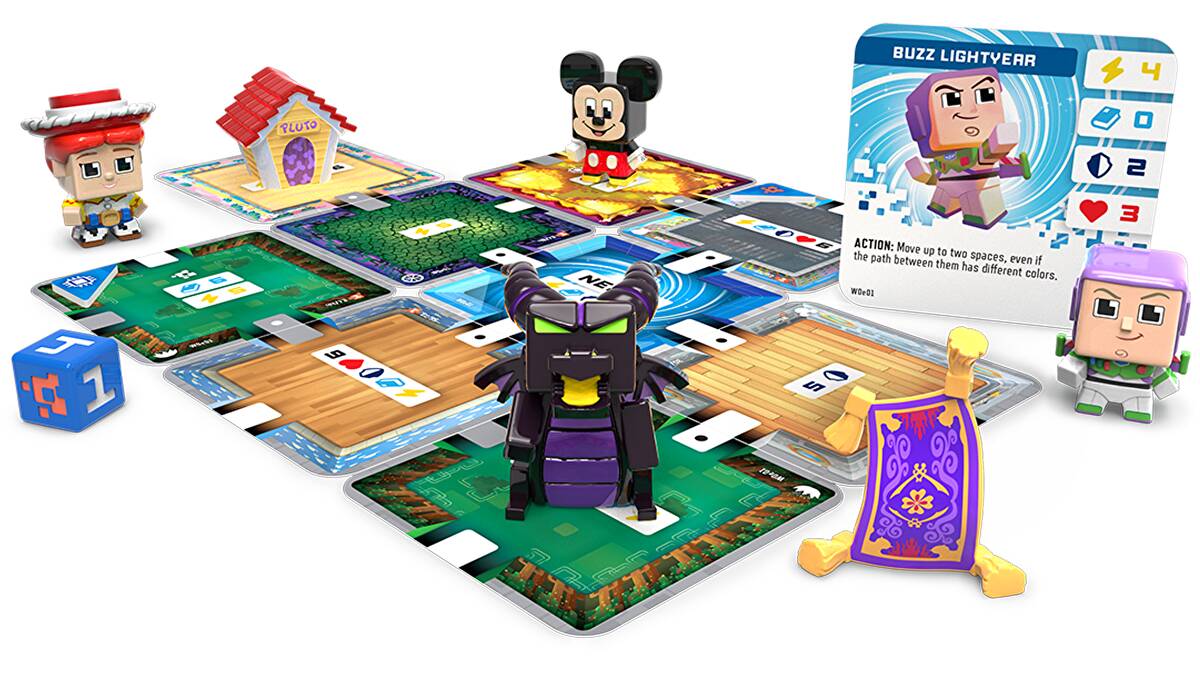 In this digital world, players can interact with favorite Disney characters and stories but watch out! Troublesome glitches are causing chaos and mixing everything up. Fix the problems before those glitches crash the game! The Super Game Pack contains everything you need to play: four characters, two items, and 20 unique level tiles. Grab some Kingdomania Game Balls (great stocking stuffers) to expand the fun. There are over 40 figures to collect!
Stitch Merry Mischief Card Game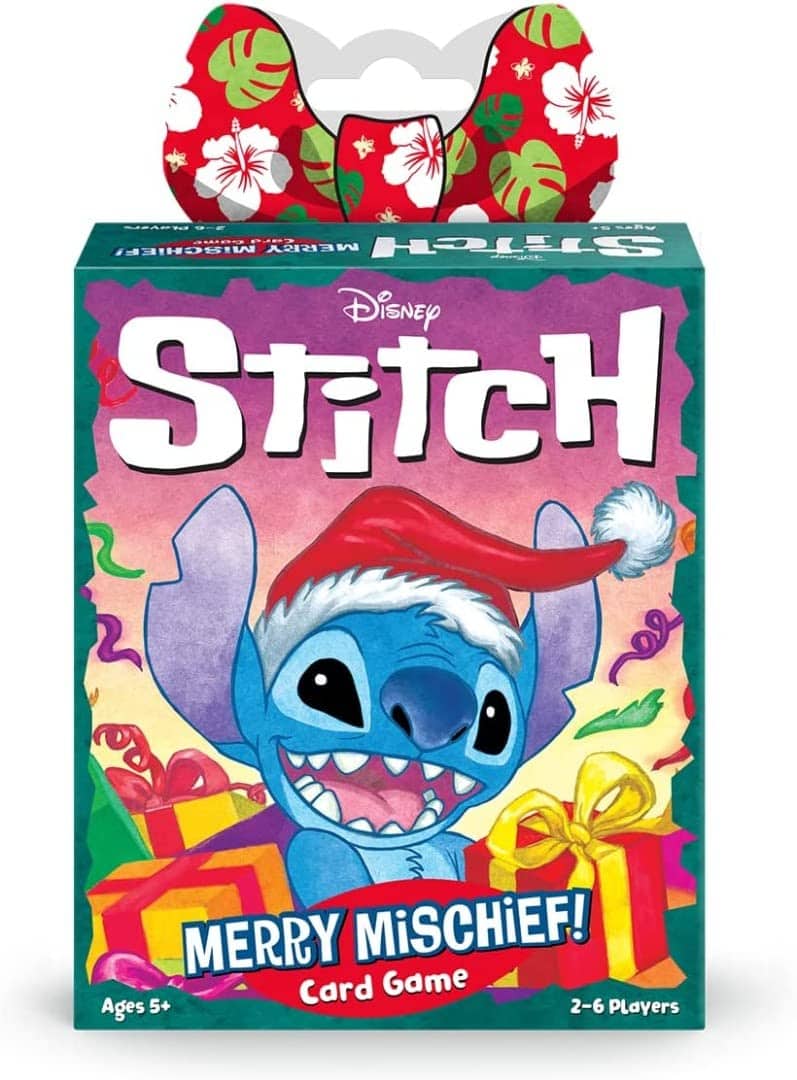 If it's Stitch it's a must in this house. Stitch is excited for the holidays but that excitement is causing him to unwrap presents! Players must choose which presents to try to sneak past Stitch. Roll the dice to find out which gifts he unwraps! The one who saves the most presents wins!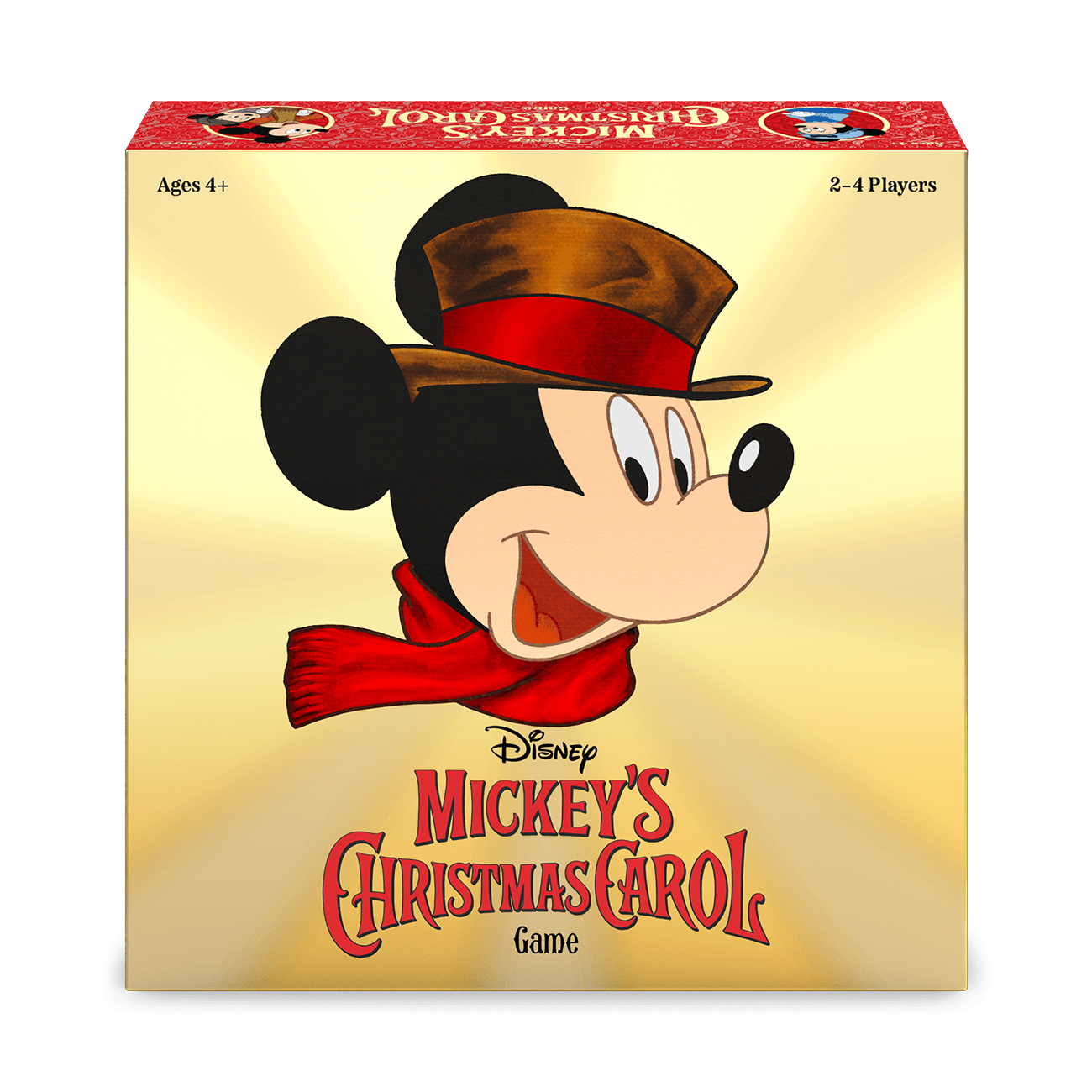 Not only is this one of my favorite holiday films but now it's a must play game. Work together with your kids to complete the scenes before Scrooge wakes up! Each scene is one from the classic animated film.
Avatar The Last Airbender Puzzle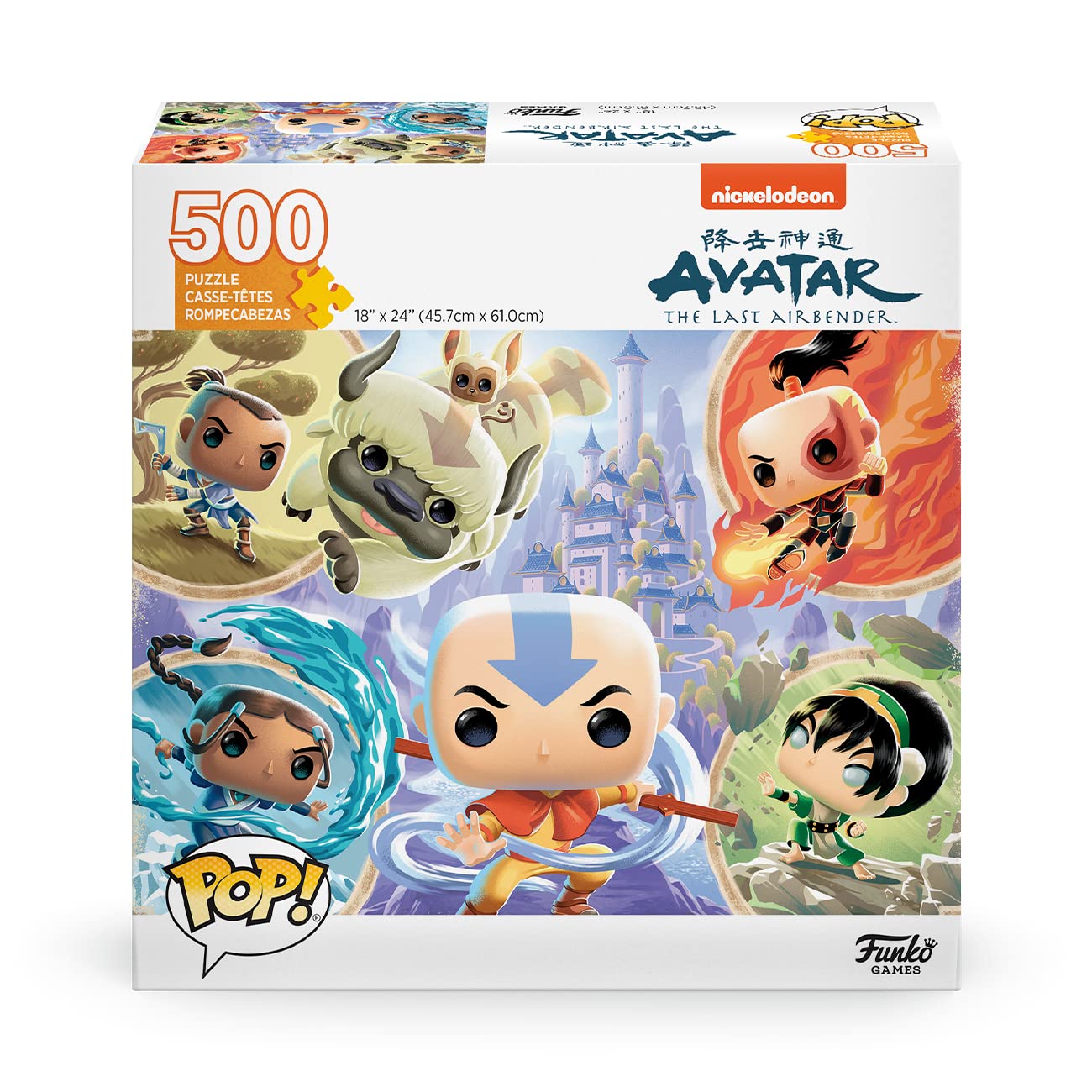 POP! Inspired puzzles from Avatar The Last Airbender, Teenage Mutant Ninja Turtles, and Elf. These puzzles are super fun and will look perfect framed next to your Funko POP figures.
Book Gift Guide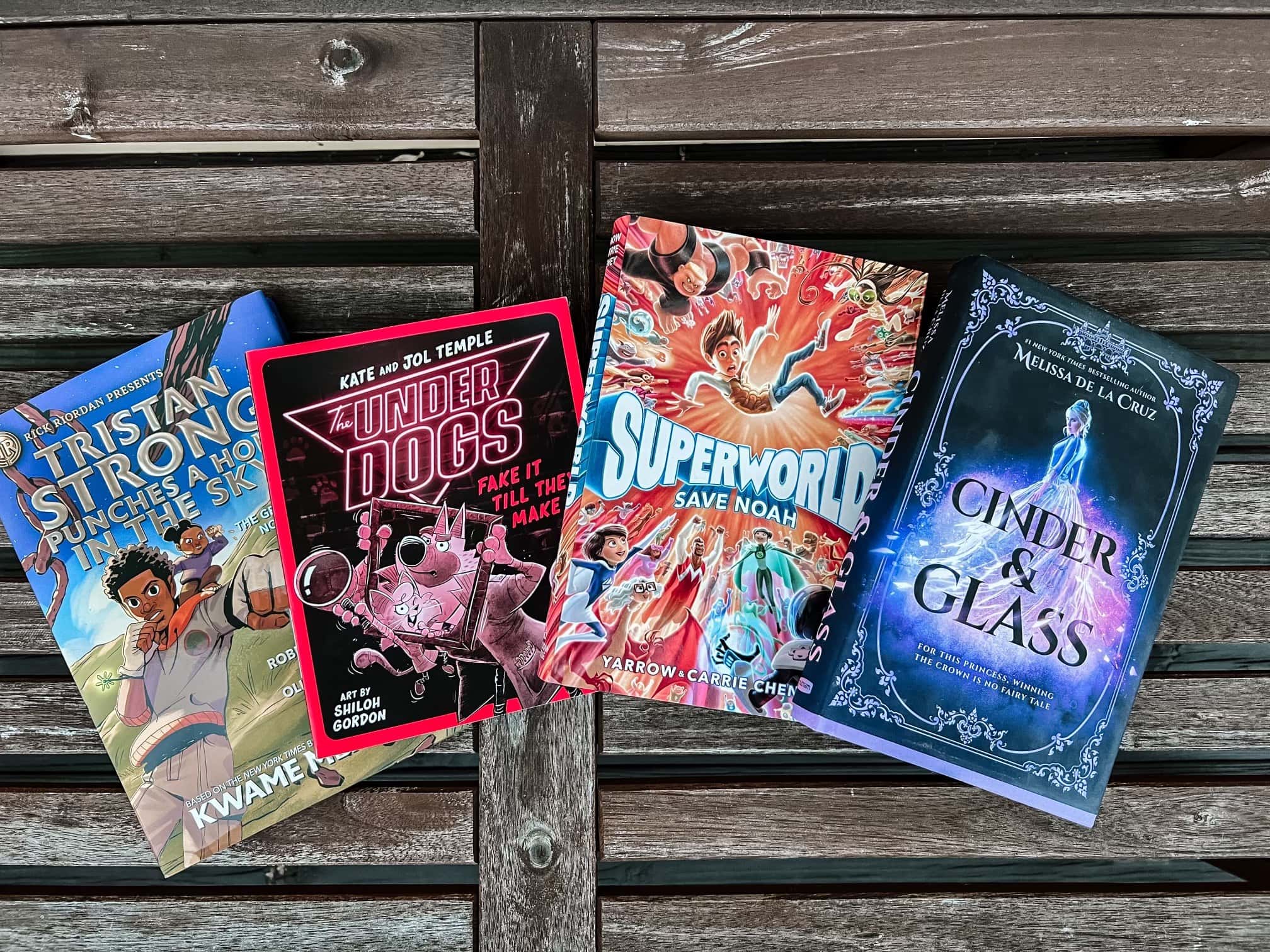 Tristan Strong Punches A Hole In The Sky Graphic Novel
We are big fans of the Tristan Strong series. And now, the first book in the series is available as a comic book! Seventh grader Tristan Strong feels anything but strong ever since he failed to save his best friend when they were in a bus accident together. All he has left of Eddie is the journal his friend wrote stories in. One night a creature shows up in his bedroom and steals Eddie's notebook. Chasing after it, Tristan finds himself in the middle of a battle that has left black American folk heroes John Henry and Brer Rabbit exhausted. In order to get back home, Tristan and these new allies will need to entice the god Anansi, the Weaver, to come out of hiding and seal the hole in the sky. But bartering with the trickster Anansi always comes at a price.
While some characters like John Henry and Brer Rabbit were familiar to us, others like Gum Baby and Anansi were completely new. Kwame Mbalia brought these beings to life in a way that pulls the reader in and makes them want to know more. What is a bottle tree? Is The Thicket a real place? Could The People really fly?
Cinder & Glass By Melissa de la Cruz
Cendrillon de Louvois is the daughter of the king's former favorite advisor. Unfortunately her father died mysteriously, and she is left to deal with a cruel stepmother and stepsisters. But when she attends the royal ball, she catches the eye of the handsome brothers, Prince Louis and Auguste. Although Cendrillon has an immediate connection with Auguste, the only way to escape her stepmother is to compete against other girls for Prince Louis' hand. Cendrillon must decide if she is willing to lose the one she loves in order to leave the life she hates?
Melissa de la Cruz takes a story we all know and infuses it with actual history. Even when I thought I knew where she was going with the story I was surprised. There is no magic or fairies but there is a very human godmother, naughty stepsisters, and of course a handsome Prince.
Every 12-year-old kid feels like they don't fit in sometimes but for Noah it's even worse. When a meteor crashed to Earth on his seventh birthday, the whole planet got superpowers except for him! Thanks to his foil superhero costume the powers bounced off of him and onto his little sister. But when the biggest, baddest villain in town plots to take over Superworld forever, Noah and his supercharged best friends are the only ones who can save the day.
Told from Noah's POV with fun comic-style illustrations and witty writing, this is the perfect book for the middle grader on your list. The story is engaging, funny, and there are some surprises in there too. My youngest who isn't the biggest book fan was hooked as soon as he started it. After reading through it myself, I can see why. We both hope this book will turn into a series.
The Underdogs Fake It Till They Make It
In this second book in The Underdogs series, crime is on the rise in Dogtown. An art forger has stolen one of Puplo Picasso's masterpieces with a fake. Normally the Top Dog detectives would get the case but since they are on vacation it is up to the Underdog Detective Agency. Barkley the German shepherd, Carl the Chihuahua, Dr. Spots the Dalmatian, and Fang the cat are on the case. They are determined to catch the culprit before the Top Dogs make it back, proving once and for all they are the best sleuths in town.
Animals being detectives, what's not to love? There is plenty of mystery and chaotic fun to be had as your child reads through this book. The illustrations on each page help the story come to life and in certain parts enhance the comedic beats. This is another book my picky youngest devoured. Lucky for him and you, there is another book coming soon!
What is on your wishlist this year?
Amazon Gift Card Giveaway
One lucky winner will receive a digital $50 Amazon gift card. Winner will be contacted via email and have 24 hours to respond before another is chosen. Good Luck!