Strange World is a heartwarming adventure filled with magical creatures, gorgeous animation, and a lot of fun. Like Encanto before it, Strange World is pure Disney magic.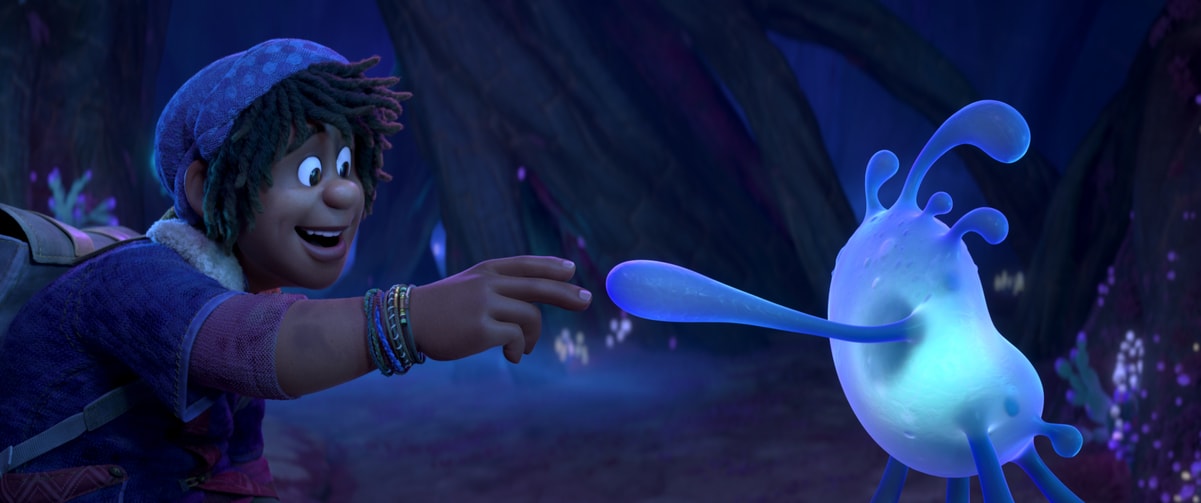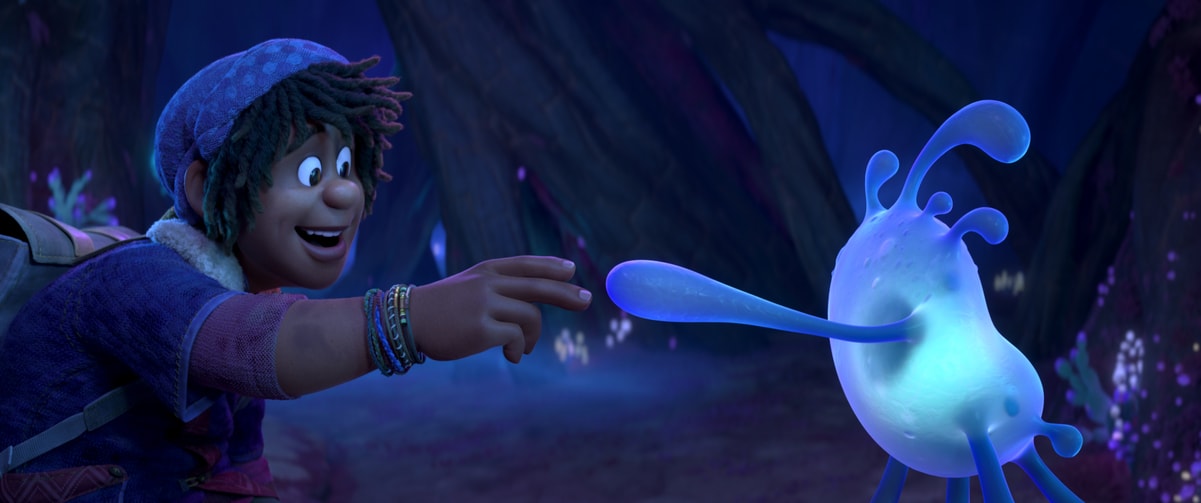 Strange World Movie Review
In Strange World, Searcher Clade (Jake Gyllenhaal), son of the legendary explorer Jaeger (Dennis Quaid), has left his adventuring days behind him in favor of his family and his farm. His 16-year-old son Ethan (Jaboukie Young-White), loves his father but dreams of exploring like his grandfather. When Searcher's plant-based power begins to fail, the president of Avalonia, Callisto Mal (Lucy Liu) requests that he come with her and her team to find the source of the plants' issues. Searcher along with his wife Meridian (Gabrielle Union), Ethan, and Legend the family dog embark on a quest to save Avalonia. Together they encounter a mysterious, strange world full of unimaginable things.
Magical creatures, gorgeous animation, a heartwarming message, and one epic adventure await in Disney's Strange World. Harkening back to classic adventure tales, this world feels both new and familiar, making it an exciting watch. Celebrating 100 years of the company, Strange World is a perfect example of what makes Disney films magical.
RELATED: Strange World Directors On What Inspired The Look Of The Film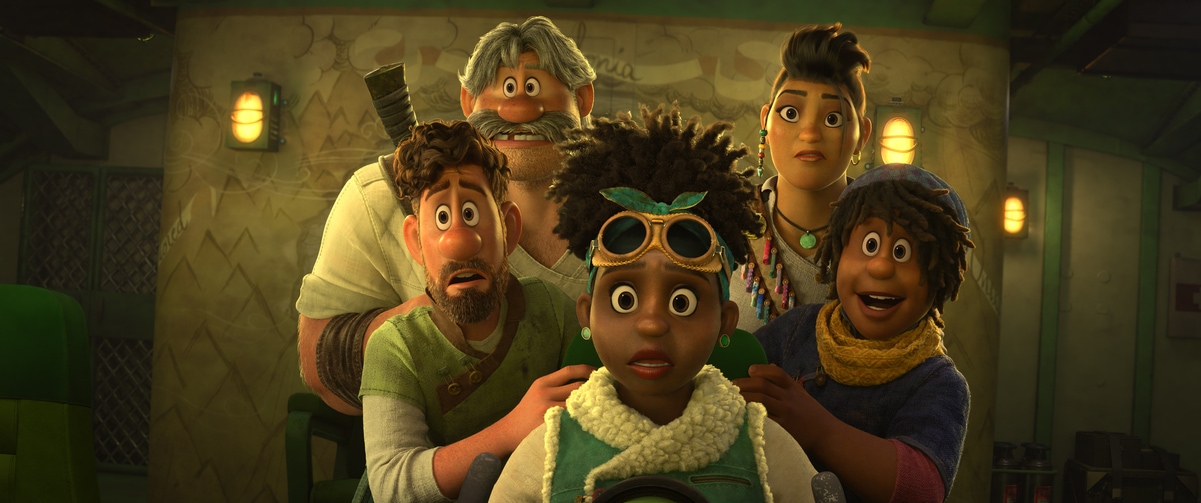 This world may be strange but it is also oddly familiar. For fans of classics like the Pulp Fiction magazine and Indiana Jones, or even the Magic School Bus, Strange World feels like it is cut from the same adventurous cloth. Heroes embark on a quest only to find themselves caught up in worlds they had no idea existed. They not only learn a lot about the places they go but also about themselves along the way.
The animation throughout this film is absolutely stunning. Once the Clades and their crew enter into the mythic-like world beneath their own the film really turns into a visual feast. Vivid colors, textures, and character designs fill the screen and it's not hard to see that the animators clearly had fun using their imaginations to bring it all to life. For millennials it feels like seeing the vibrant undersea world of Ariel or traveling through space with Ms. Frizzle for the first time. Everything looks fanciful yet tangible, as if the audience could reach out and touch it if they really believed it was possible. Essentially, Strange World is animation at its finest.
RELATED: Strange World Director On Legend the Three-Legged Dog
It isn't just the animation that is part of the wow factor, Strange World truly encompasses what makes this genre special. Qui Nguyen's script, and the voice cast chosen for the roles, elevate this film beyond its visuals. Nguyen captures how complicated the idea of legacy can be for both children and their parents. This story not only shines a light on legacy but also on the father-son relationship and what that looks like within three generations. Expectations vs reality is something showcased throughout, with everyone learning something about themselves and those they love along the way.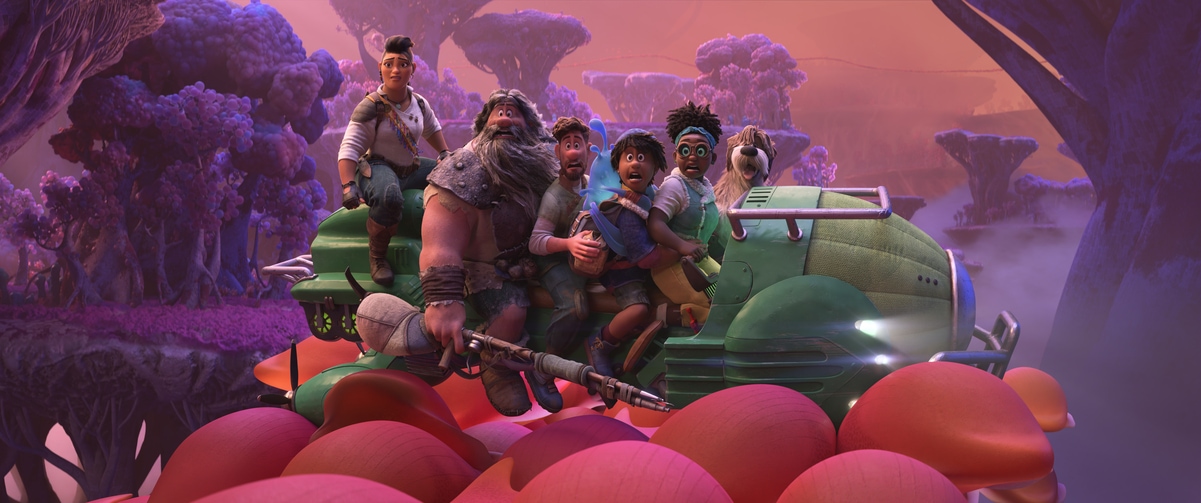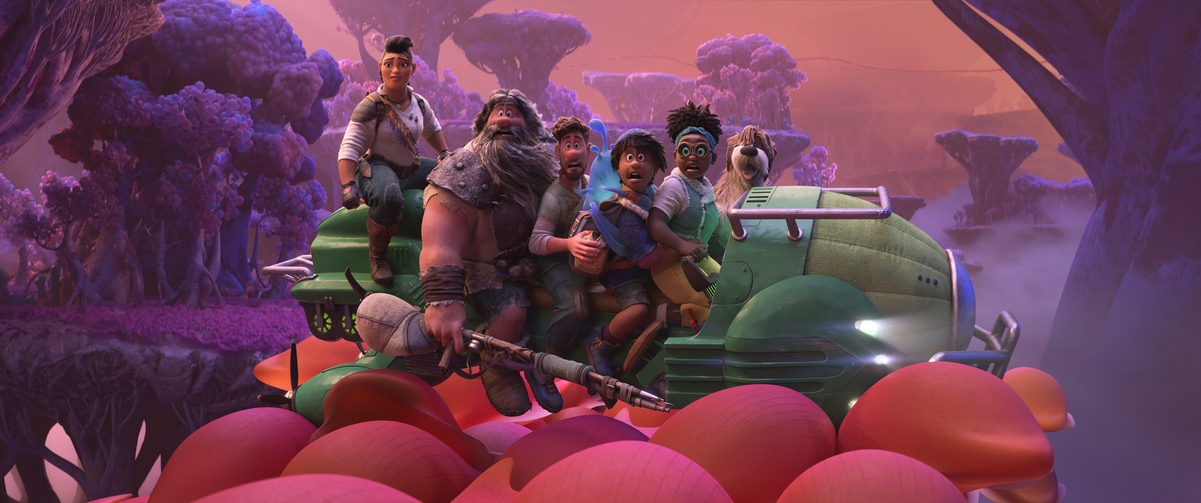 This film also doesn't shy away from Ethan's sexuality. What is refreshing here is that not only does it feel natural and not awkwardly planted but it's not a thing to be discussed. It's not something his family is confused about or needs to question, they know he is, they love him, and that's that. Ethan is like any other teenage protagonist in Disney canon who is dealing with trying to navigate his growing feelings for a significant other. And he does it all while trying to figure out what kind of Clade man he wants to be.
The entire voice cast does amazing work here. Gyllenhaal and Union come off as supportive and flawed but always loving, Quaid embraces his gruffness and channels the Hollywood explorers of old, and Young-White is perfectly geeky. However it is Splat and Legend who will share the title of favorite Strange World character. Splat is a mischievous blob who bonds with Ethan and Legend. He is mostly helpful but sometimes needs to be put in his place. Legend is a three-legged bernedoodle who reminded me a bit of Rover from the Carousel of Progress. He is loyal to his family and sometimes gets into trouble. Good thing he's well-trained… right Ethan?
Ultimately, Strange World is pure Disney magic. Compelling characters, incredible visuals, heart, laughs, and adventure make up this must-see animated film. Directors Don Hall and Qui Nguyen have created something here that is truly special. This is a story that examines legacy and what that means as one grows older in a thoughtful, heartfelt way. Audiences of all ages are going to enjoy this beautiful exploration into a world not so unlike our own.
Strange World is in theaters Wednesday, November 23. The film is rated PG for action, peril, and some thematic elements with a runtime of 102 minutes.