Strange World is a heartwarming adventure filled with magical creatures, gorgeous animation, and a lot of fun. Like Encanto before it, Strange World is pure Disney magic and yes that includes Disney Easter eggs. From hidden Mickey to board games to Indiana Jones, here are all the Strange World Easter eggs you may have missed.
Spoilers ahead if you haven't seen Strange World.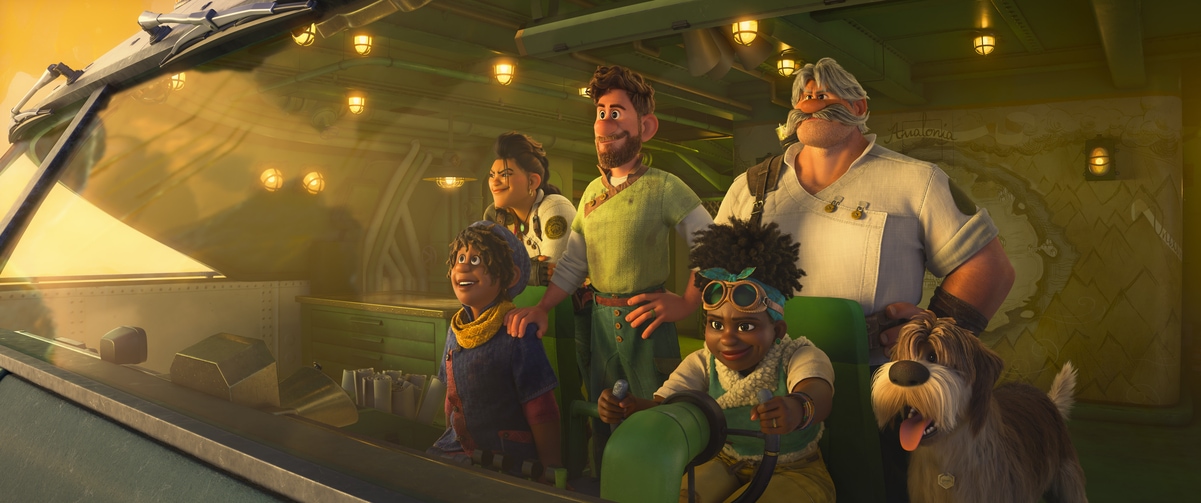 Strange World Easter Eggs
"Strange Worlds" was the name of a 1950s American science-fiction comic by Atlas Comics. Atlas Comics eventually became Marvel Comics.
This is the first film to feature the new Disney 100 logo.
Dennis Quaid and Jake Gyllenhaal previously played father and son in The Day After Tomorrow.
RELATED: Strange World Directors On What Inspired The Look Of The Film
There is a Hidden Mickey in the plants that Searcher finds.
Legend the three-legged dog resembles Rover from Carousel of Progress, one of Walt Disney's original attractions and the longest running stage show in America.
Painted flowers on furniture resemble those on the door frame in Frozen.
The Clades have several board games including Rungs & Rafters and Candy Jams. These are nods to the popular children's board games Chutes & Ladders and Candyland.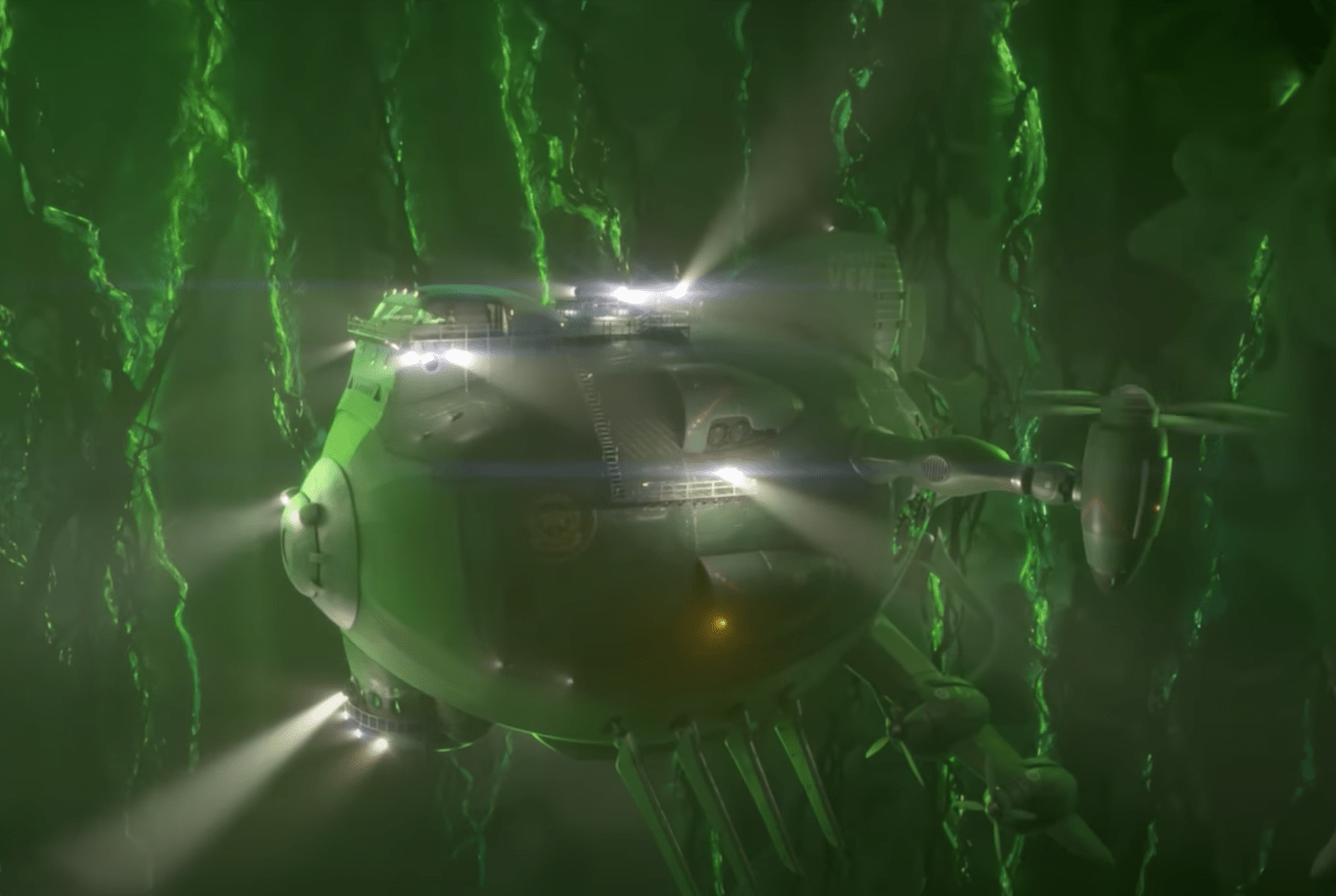 Callisto's ship is similar to the proteus submarine used in Fantastic Voyage (1966) and the Nautilus Submarine from the 1954 Disney film, 20,000 Leagues Under The Sea.
The Strange World they find themselves in also features many similarities to Jules Verne's Journey to the Center of the Earth.
When Ethan gets on the speeder exclaims "I gotta get me one of these," Flynn Rider says the same thing in Tangled about the frying pan.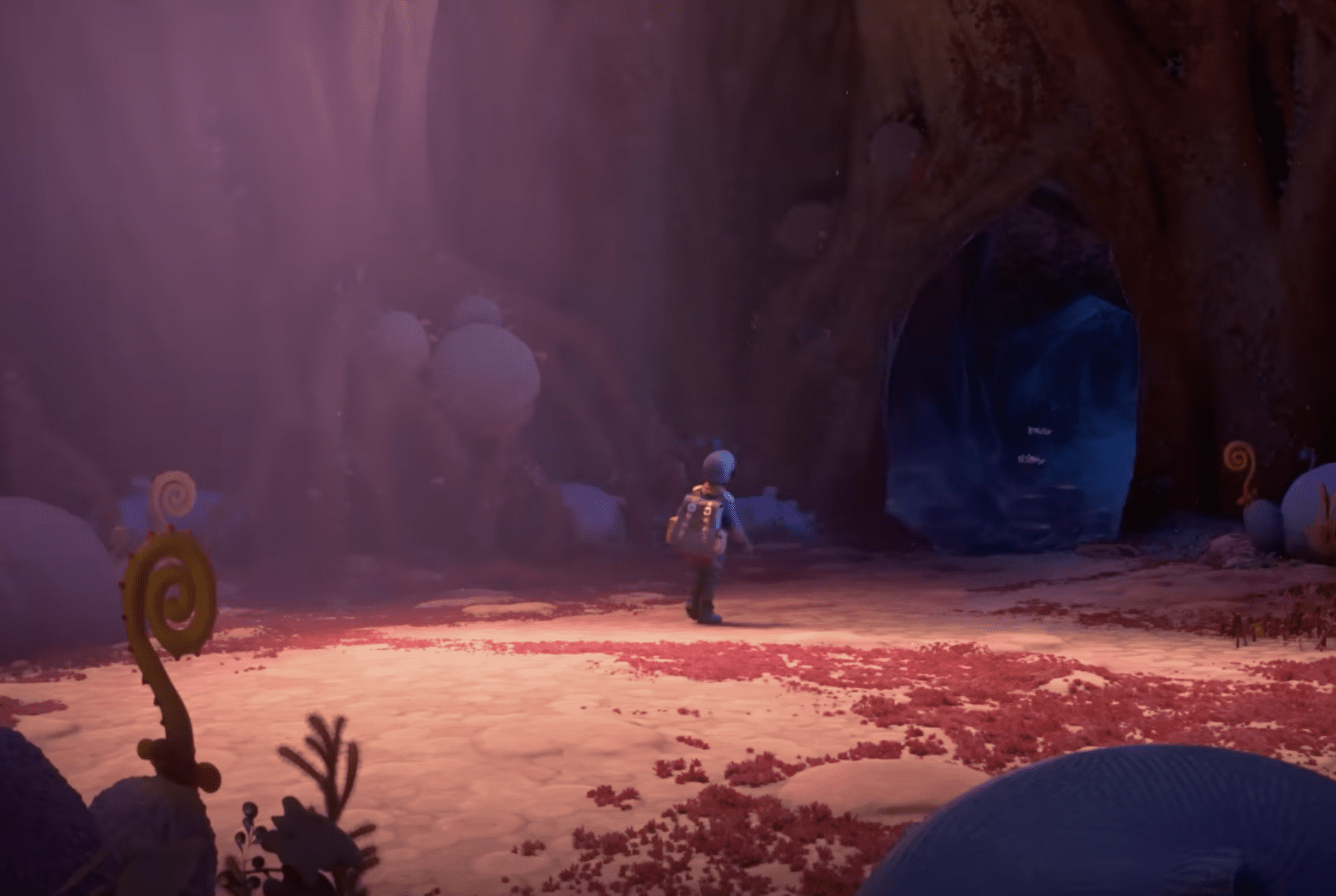 As Ethan enters the cave another Hidden Mickey can be seen.
The cave is similar in structure to Ariel's Grotto in The Little Mermaid.
When they are running from the reapers who are attacking them from both sides, it resembles the rope bridge scene in Indiana Jones and the Temple of Doom where Indy is caught in the middle of the soldiers.
Avalonia's Pando Plant containers look like Scream Canisters from Monsters Inc.
The idea of their world existing on the back of a turtle is a nod to the World Turtle or Cosmic Turtle, a story that exists within Hindu, Chinese, and indigenous peoples of the Americas mythologies.
Strange World is in theaters now. The film is rated PG for action, peril, and some thematic elements with a runtime of 102 minutes.