Disney's 60th animated film has arrived with just the magic needed for the holiday season. Encanto has it all, unique characters, catchy songs, a heartwarming message, and plenty of Disney Easter eggs including Tangled, Frozen, and even Doctor Who. Here are all the Encanto Easter eggs you may have missed.
Spoilers ahead if you haven't see Encanto. Updated to add easter eggs that some great readers spotted.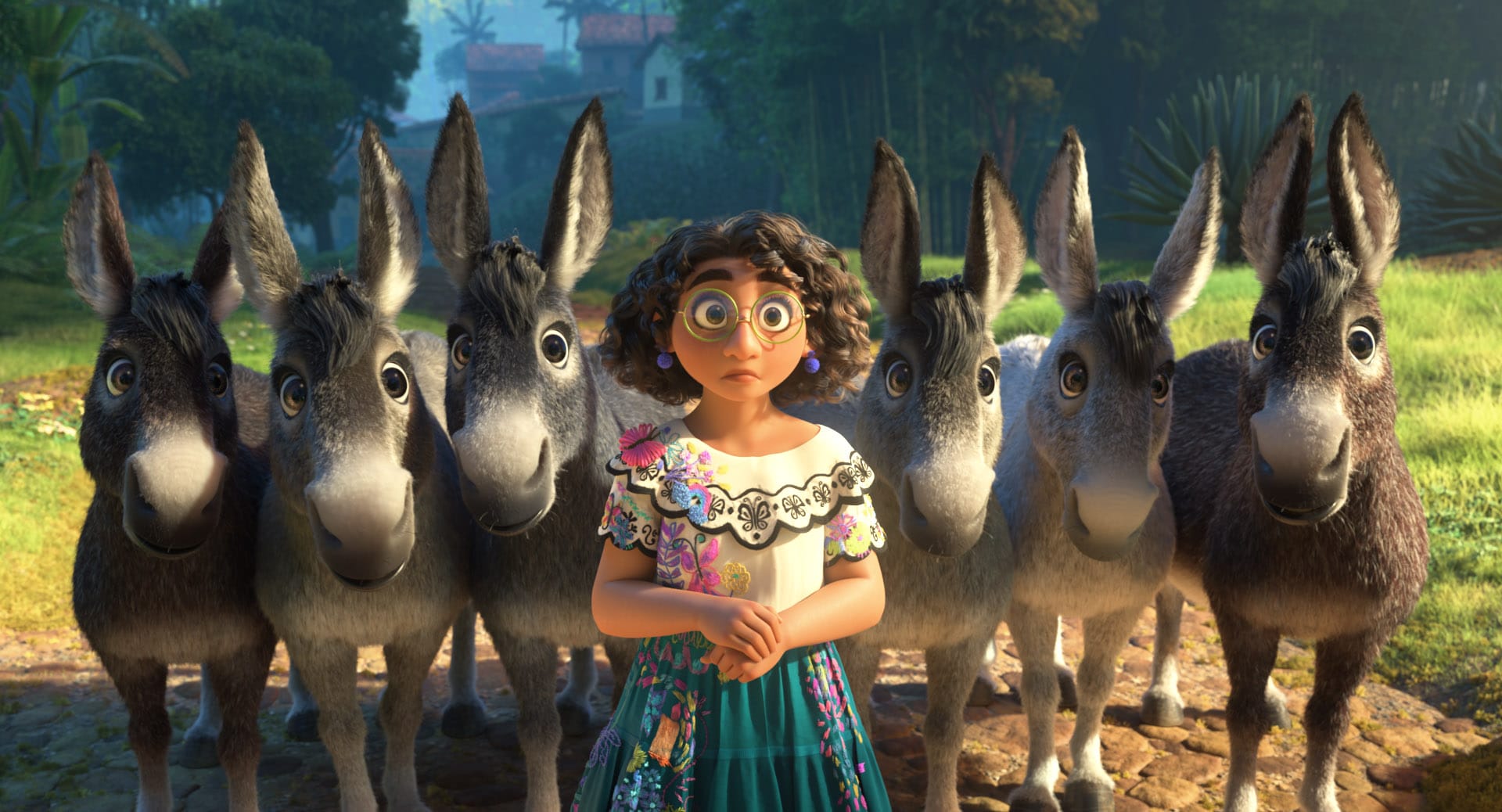 Encanto Easter Eggs
Lin-Manuel Miranda was inspired by the song Belle from Beauty and the Beast for the opening number The Family Madrigal. Both songs give the audience a lot of information about the characters, the location, and set the stage for the rest of the film.
The family all wears outfits that symbolize their powers:
Isabella's dress is layered like flower petals. There are orchids on the neckline. The Cattleya Trianae Orchid is the national flower of Colombia.
Luisa's skirt has embroidered weights.
Camilo's Ruana has chameleons.
Pepa's dress has raindrops on it. She also wears sun earrings.
Julieta's dress is full of herbs.
Dolores has sound waves on her dress.
Bruno's Ruana features hourglasses.
Mirabel's outfit pays homage to herself as well as the love she has for her family. A candle for Abuela, a rainbow and raincloud for Pepa, flowers for Isabella, weight lifting for Luisa, lots of animals for Antonio, and a chameleon for Camilo.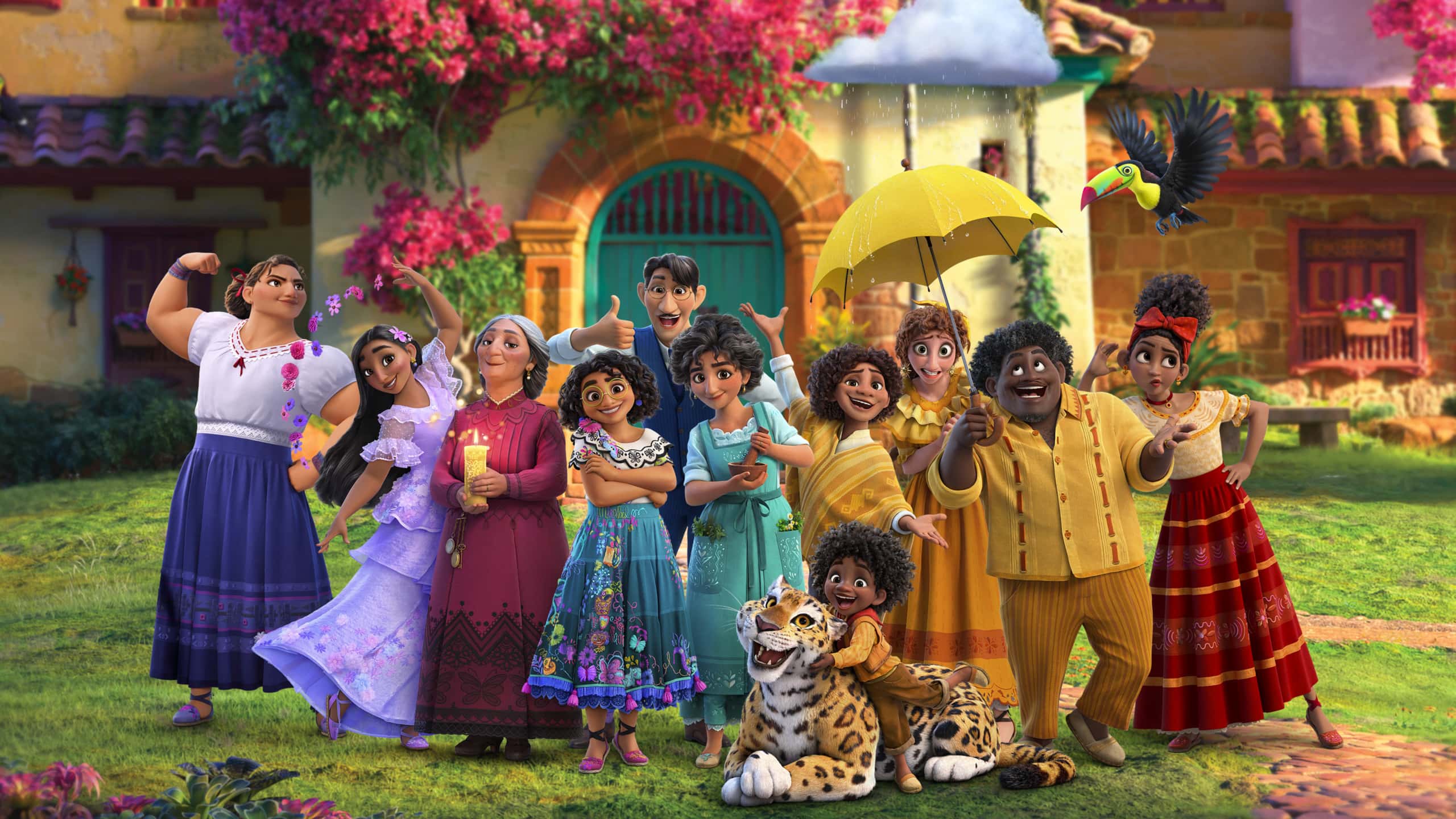 She even has something for Bruno. Mirabel's glasses are green and Bruno wears green, sees his visions with green eyes, and the animators even light his character with green lights.
RELATED: Encanto Review: Disney's 60th Animated Film Is Something Quite Magical
The children in the town who are very inquisitive about the family are named from left to right: Cecilia after co-director's Charise Castro Smith's baby. Alejandra named after the guide Alejandra Espinosa who took the filmmakers around Colombia. And finally, coffee addict Pumped Juancho was originally named Weecho but was changed to Juancho because it is more Colombian. He is a nod to Jose "Weecho" Velasquez the development artist behind Mirabel's gorgeous stitched dress.


When Isabella enters, swinging on a vine, this is very similar to when Rapunzel uses her hair to swing around the tree, get out of her tower, etc in Tangled.
There is a book in the kitchen is called "Cerveza para el dolor de cabeza" which in English is Beer for Headaches.
One of the guests coming into Casita for Antonio's ceremony is styled similarly to Mama Coco from Coco. She is an older woman with grey hair styled in braids. Her clothing is different colors but in the same fashion as Mama Coco.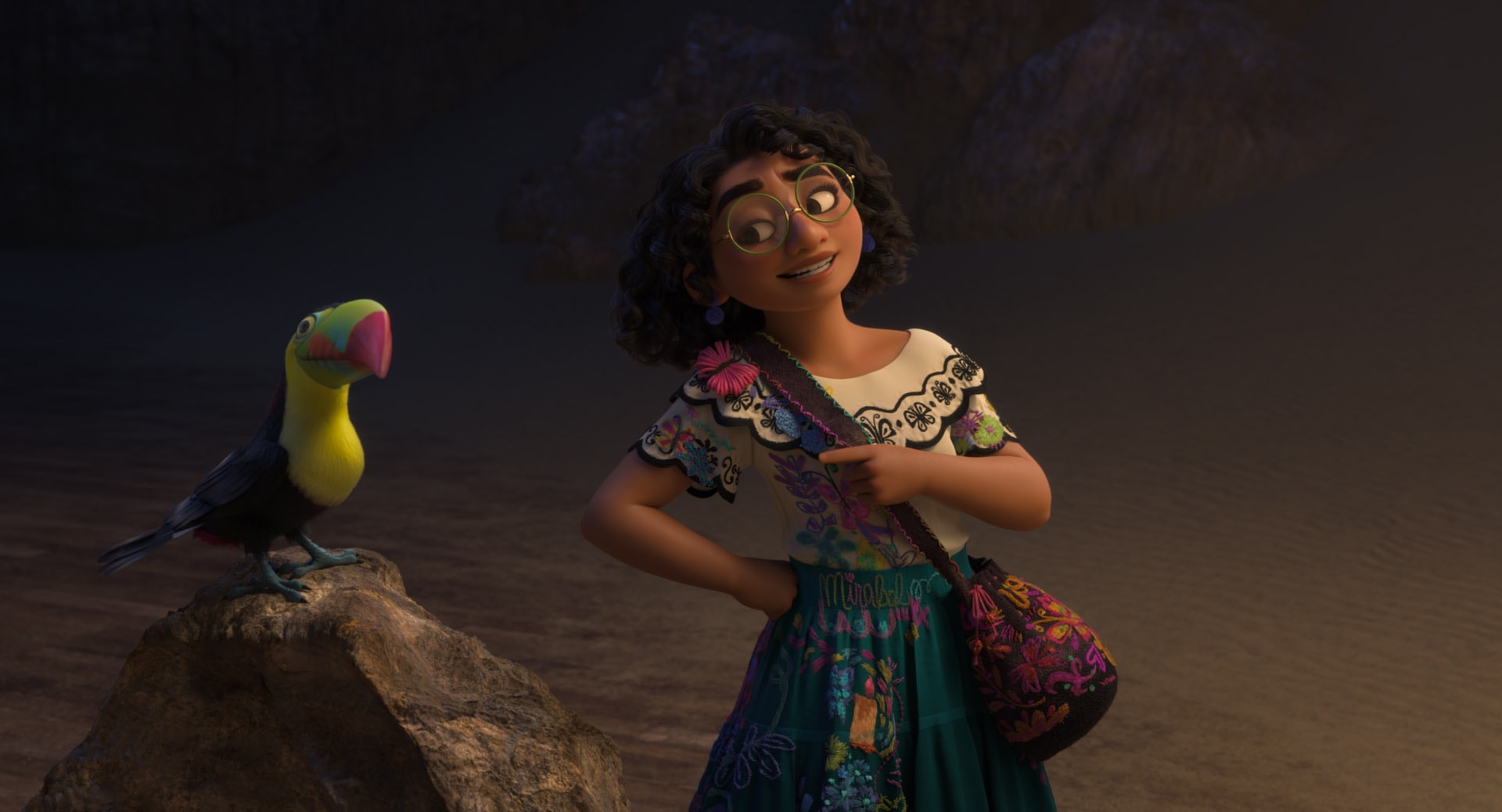 When Antonio gets his room a toucan flies up to sit on his shoulder. That toucan is voiced by Alan Tudyk.
When the other children see Antonio's room one exclaims "it's bigger on the inside!" This is something often said by characters who see the TARDIS for the first time in Doctor Who.
When Antonio sits down with the animals, there is a picture of Mickey Mouse on the wall.
Antonio running through his jungle themed room feels very Jungle Book in nature.
In Waiting on A Miracle a hidden Mickey can be seen in the fireworks.
Also during this song, Mirabel stomps her foot on the ground, similar to how Elsa does in Let it Go.
Luisa's song Surface Pressure features mentions of the Titanic and Hercules fighting Cerebrus. The latter, Disney adapted in their own animated film Hercules.
The doors line up in a similar fashion to the doors in Monsters Inc.
Also during the song, the donkeys act as backup singers, dancers, and audience members. This is a callback to Kristoff's Lost in the Woods montage in Frozen 2 where reindeer helped him sing his song.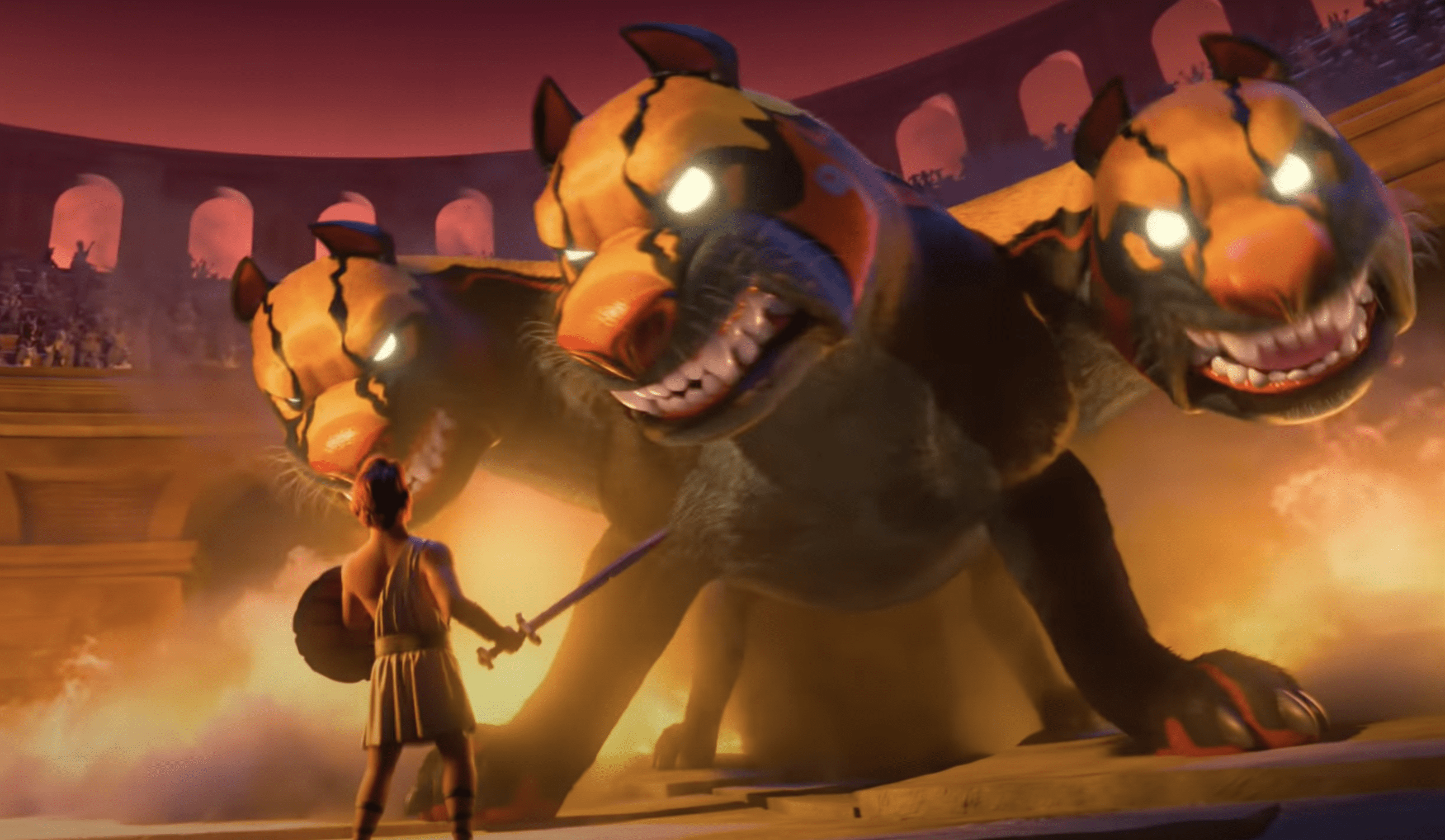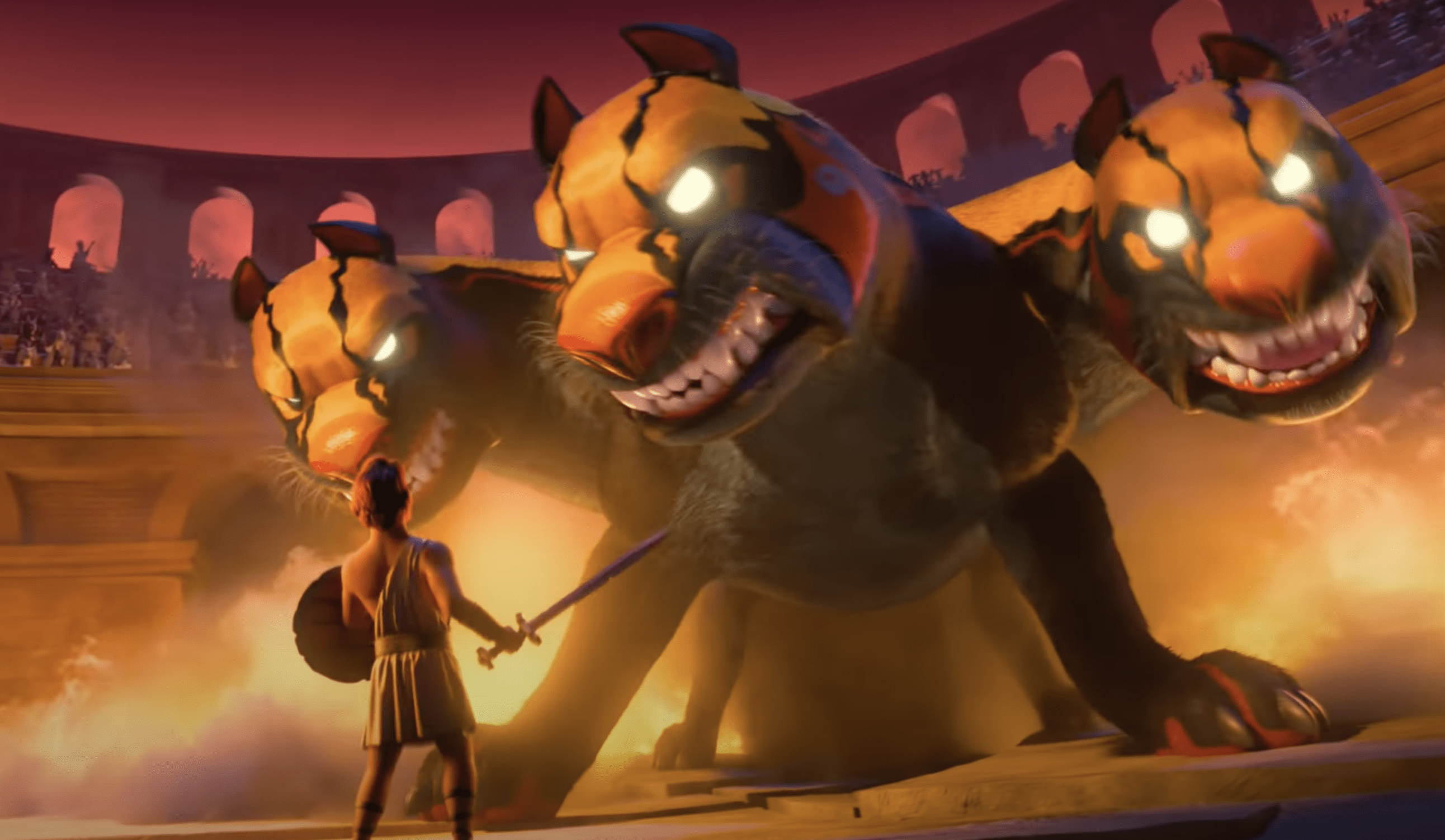 Although technically Luca is a Pixar film, it's hard not to think Silencio Bruno whenever Bruno is mentioned. In fact, whenever he is mentioned everyone in the family doesn't want to talk about him. They want silence on the matter of Bruno.
Bruno's room was partly inspired by the Salt Cathedral of Zipaquirá.
During the song We Don't Talk About Bruno, you can see Bruno throughout, most obviously in the beginning when they discuss the wedding, but he is also in the balcony while Dolores is rapping her part of the song.
When Mirabel visits Bruno behind the wall, he puts on a tv show for her. One of the slides is from Colombia's 1990 FIFA World Cup game against Germany. Another slide shows a scene from the book One Hundred Years of Solitude which I get into more detail about below.
Also in the room there is a brown boot with a plant growing out of it, a reference to Wall-E. Thanks to reader Lauren for pointing this one out.
The picture of the rat in this same frame resembles Sorcerer Mickey from Fantasia. Another hidden mickey.
During Bruno's vision, hummingbirds fly from their nests in Antonio's room. They are the same color as Flit from Pocahontas.
In Bruno's part of All of You, he says "Let it snow, let it go" a reference to Elsa's infamous ear worm in Frozen.
Gabriel Garcia Marquez a famous Colombian novelist, short-story writer, screenwriter, and journalist was known for showcasing magical realism in his work. The yellow butterflies seen throughout the film are a nod to his famous story One Hundred Years of Solitude.
Also the multiple butterflies and butterfly shapes seen throughout the film are representative of the overall theme of transformation and change. From the candle to the walls and even on clothing, they are everywhere in the film.
Mirabel's power is seeing her family for who they are beyond their gifts. She is helping them to heal from the generational trauma that started a long time ago.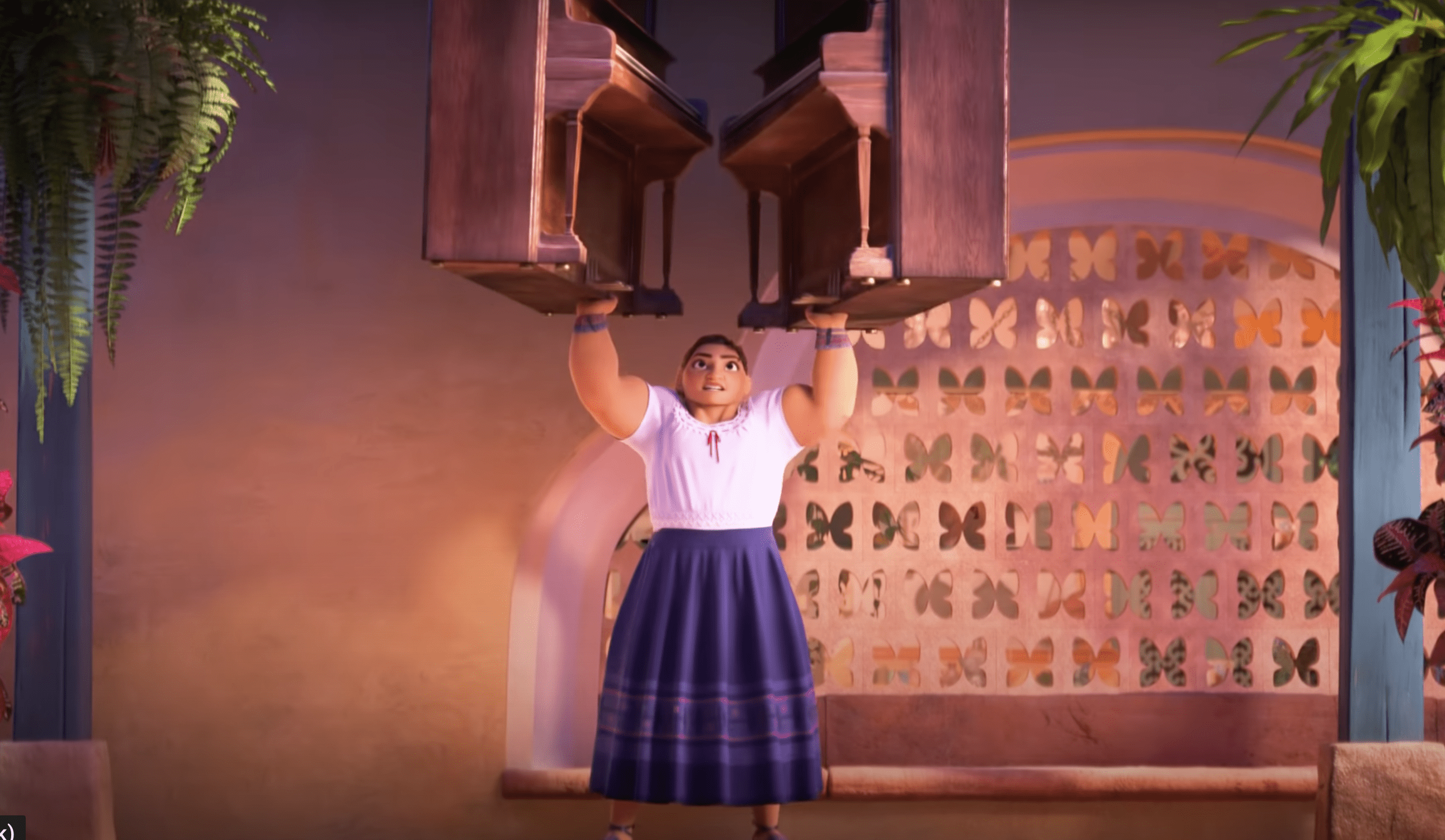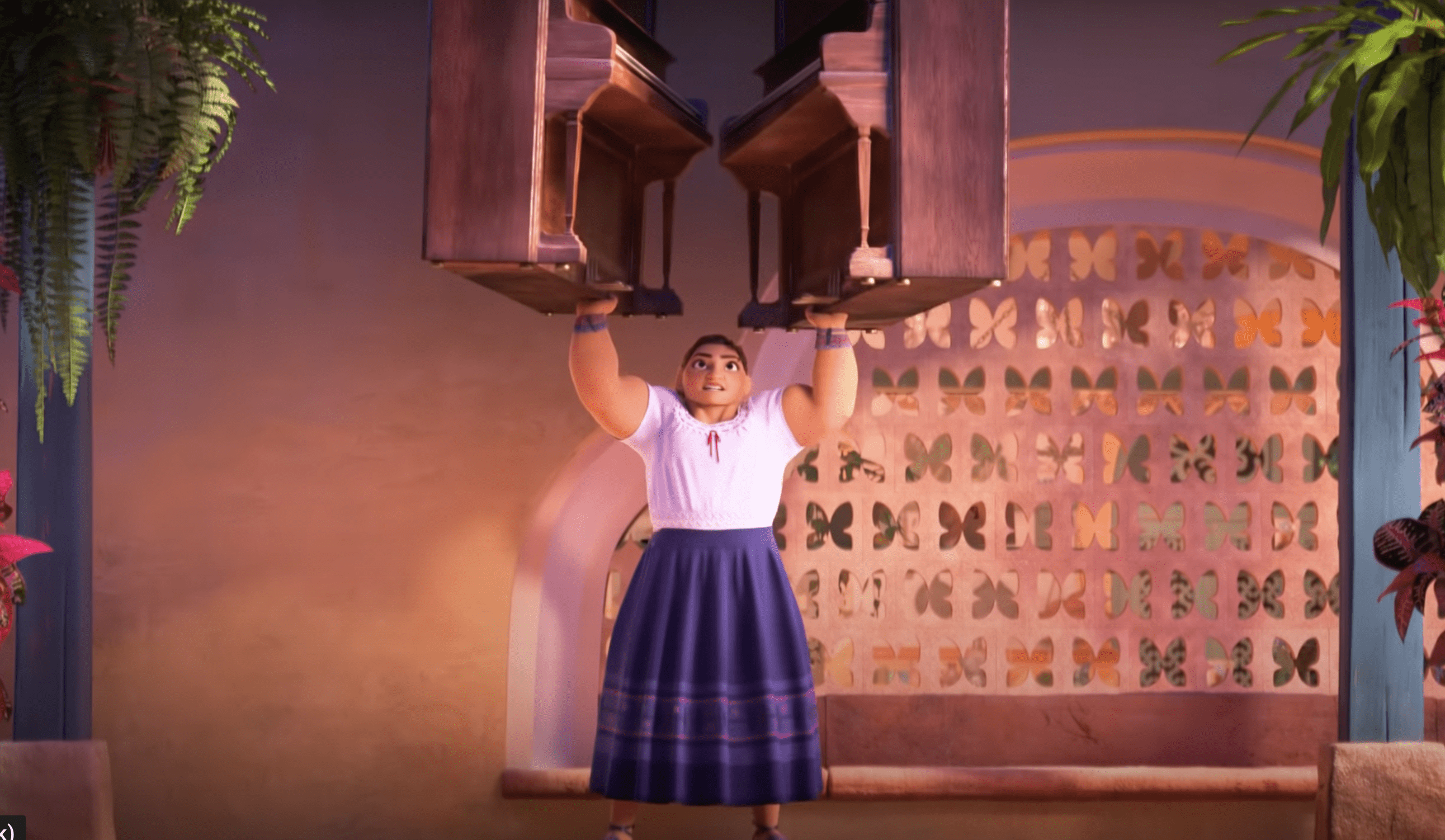 Encanto is now in theaters.