Now available on Digital and coming to 4K, Blu-ray, and DVD February 14, is the heartwarming adventure filled with magical creatures, gorgeous animation, and a lot of fun, Strange World. Read on to learn what bonus features you can expect when you bring the Clade family home.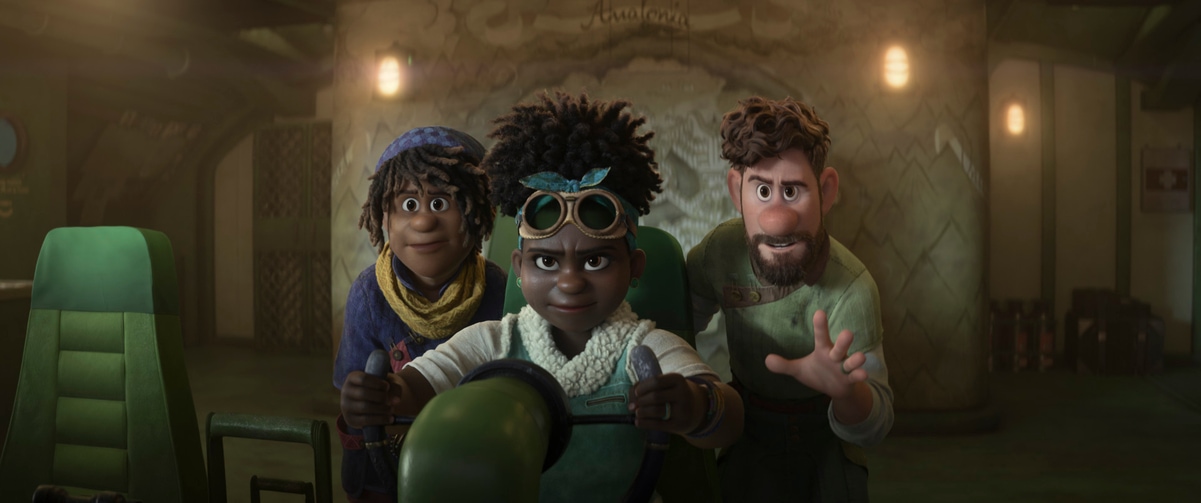 Strange World
In Strange World, Searcher Clade (Jake Gyllenhaal), son of the legendary explorer Jaeger (Dennis Quaid), has left his adventuring days behind him in favor of his family and his farm. His 16-year-old son Ethan (Jaboukie Young-White), loves his father but dreams of exploring like his grandfather. When Searcher's plant-based power begins to fail, the president of Avalonia, Callisto Mal (Lucy Liu) requests that he come with her and her team to find the source of the plants' issues. Searcher along with his wife Meridian (Gabrielle Union), Ethan, and Legend the family dog embark on a quest to save Avalonia. Together they encounter a mysterious, strange world full of unimaginable things.
RELATED: Strange World Movie Review: A Heartwarming Adventure That Is Pure Magic
Magical creatures, gorgeous animation, a heartwarming message, and one epic adventure await in Disney's Strange World. Harkening back to classic adventure tales, this world feels both new and familiar, making it an exciting watch. Celebrating 100 years of the company, Strange World is a perfect example of what makes Disney films magical.
RELATED: All The Strange World Easter Eggs You May Have Missed
Strange World Bonus Features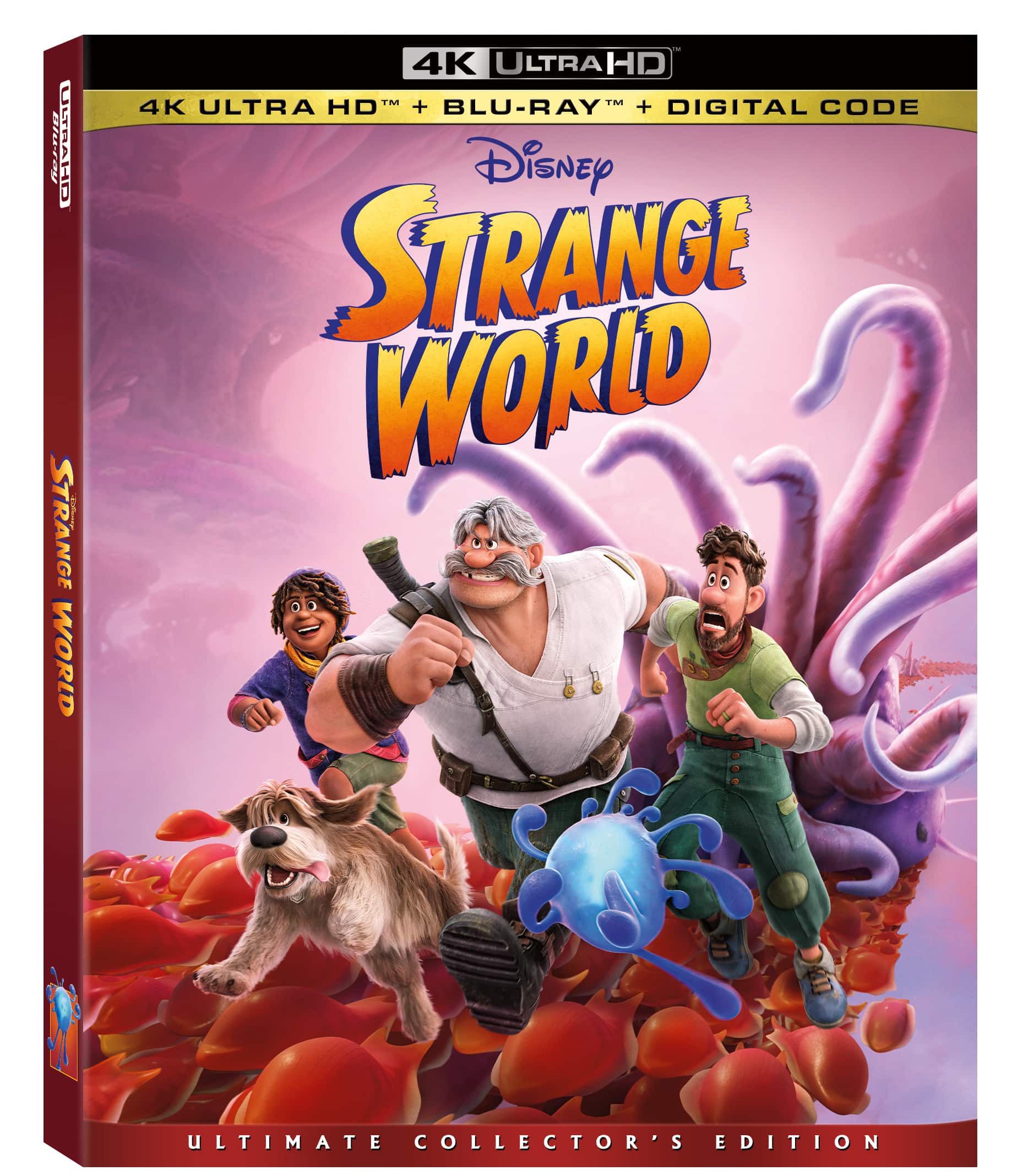 Anatomy of a Scene: Creating A Strange World – Learn about Walt Disney Animation Studios' creative process through a single, visually stunning scene as the filmmaking team puts all of their imagination – and more – on the screen.
Strange Science – Jaboukie Young-White (voice of Ethan Clade) hosts an exploration of how Walt Disney Animation Studios artists were inspired by real science to create Strange World.
Creature Feature – Journey into the world beneath Avalonia and meet some of the terrifying, slimy, gassy – and sometimes cute – creatures that inhabit this Strange World.
The Hidden Secrets of Strange World – Uncover the references and characters from some of your favorite Walt Disney Animation Studios films hidden throughout the film, along with some fun facts and behind–the–scenes stories of how Strange World was made.
Outtakes – Go behind the glass as we join the cast of Strange World inside the recording booth for some fun, flubs and outtakes.
Deleted Scenes
The Ballad of Jaeger Clade
Lightning Lynx
Funerals and Promises
Ethan and Searcher
*Bonus features vary by product and retailer