Matilda the Musical, coming to Netflix December 25, is a creative and delightful take on the classic Matilda. Alisha Weir (Matilda) and screenwriter Dennis Kelly shared what it was like bringing this tale of whimsy and courage from the stage to the screen.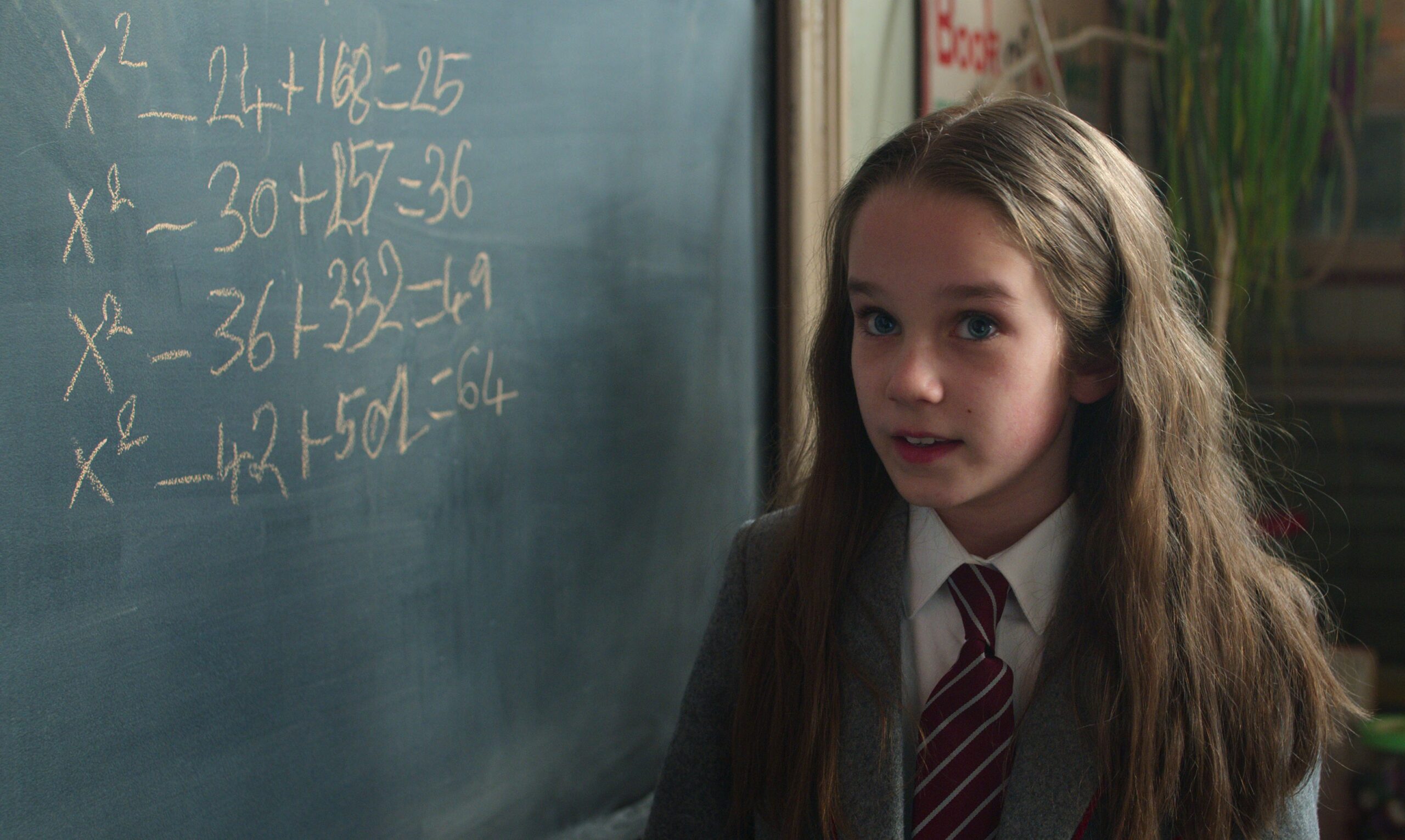 Interview: Alisha Weir and Dennis Kelly Talk Matilda The Musical
Roald Dahl's Matilda the Musical is an inspirational musical tale of an extraordinary girl who discovers her superpower and summons the remarkable courage, against all odds, to help others change their stories, whilst also taking charge of her own destiny. Standing up for what's right, she's met with miraculous results.
Matilda the Musical is a show-stopping, creative adventure that brings to life one of Dahl's most beloved books. The entire cast comes together and delivers a memorable performance. Alisha Weir, who stars as Matilda, shared the screen with two amazing actresses, Lashana Lynch (Ms. Honey) and Emma Thompson (Trunchbull). The latter went through a transformation to become evil incarnate.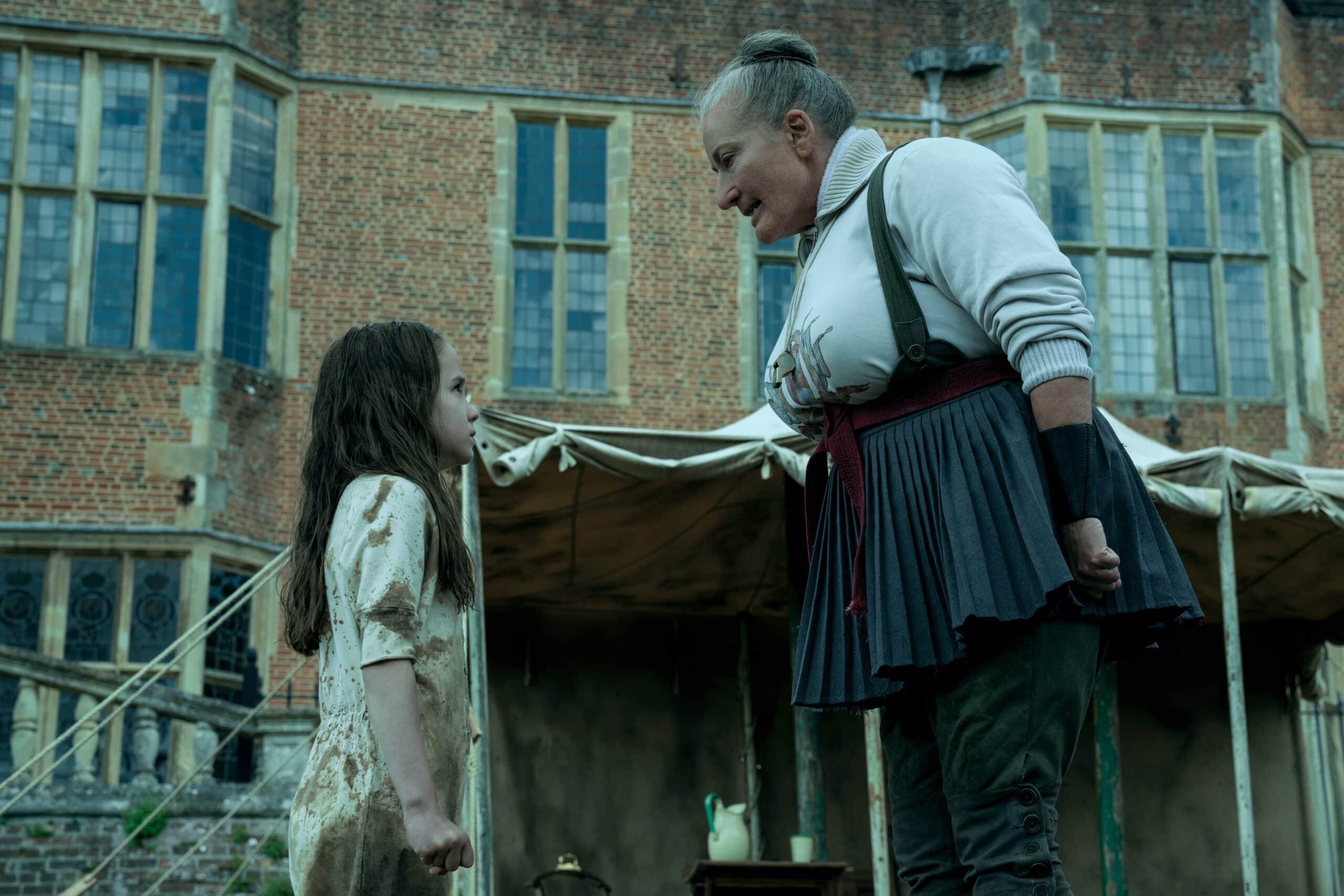 Alisha shared that Emma was a bit scary at first but overall she learned a lot from the veteran actors around her. "It was a bit scary when I first saw her in all her prosthetics. I was a bit scared, but all the kids were. When we were [filming] she opened up her arms for all the kids to run into her. And we all went and gave her a big hug," she smiled. "Working with such incredible actors, I was a bit nervous at the start, because they'd had a lot more experience than I had. It was my first ever film. So to be working with incredible actors was amazing. They really kind of taught me a lot as well, I was kind of trying to learn off them. And because I tried to follow in their footsteps I learned a lot. I didn't know about what was involved on the filming side. And so I didn't know that there were so many people that would be on set. I was a bit intimidated, because I didn't know if they're all watching me. But I kind of realized from watching everyone else that you just need to be counted on. They're just doing their job as well as you are and not to be worried or anything and just put yourself into the character."
Dennis Kelly not only wrote the screenplay for this film but he is also part of the team that brought Matilda to the stage years before. He shared about the challenges of adapting the source material from page to stage and then stage to screen. "There were challenges in adapting the book into the stage play. The big challenges were that the original book is very different in structure. In the original book, Matilda doesn't really do a lot. She's kind of cruel to her parents. But other than that, she doesn't really do that much until the very end. And Matilda and the Trunchbull don't really meet right till the very end. [or] Oh, my God, Matilda is not doing anything, we have to make sure that Matilda is doing stuff. Then adapting it from the stage play to the film was really hard because I'd written the stage play. Normally, if you're adapting someone else's work, you can kind of look at them and go, what's this idiot done here, but I was the idiot," he laughed. "But I was also the idiot that was adapting it, you know, so I was kind of like two idiots."
"But I think what attracted me to it [is] I think it's just Matilda. It's just the story of a girl. She's a very unusual hero, Matilda especially a musical hero, because she doesn't ever complain. And she never says, I've got it bad. Like she never does that at all, you know? And in all sorts of different subtle ways. That's what heroes do. You know, heroes have to tell the audience, I've got it bad at certain points. She was just a really normal girl. And if you met her, you liked her. And that's what really attracted me to her [story]."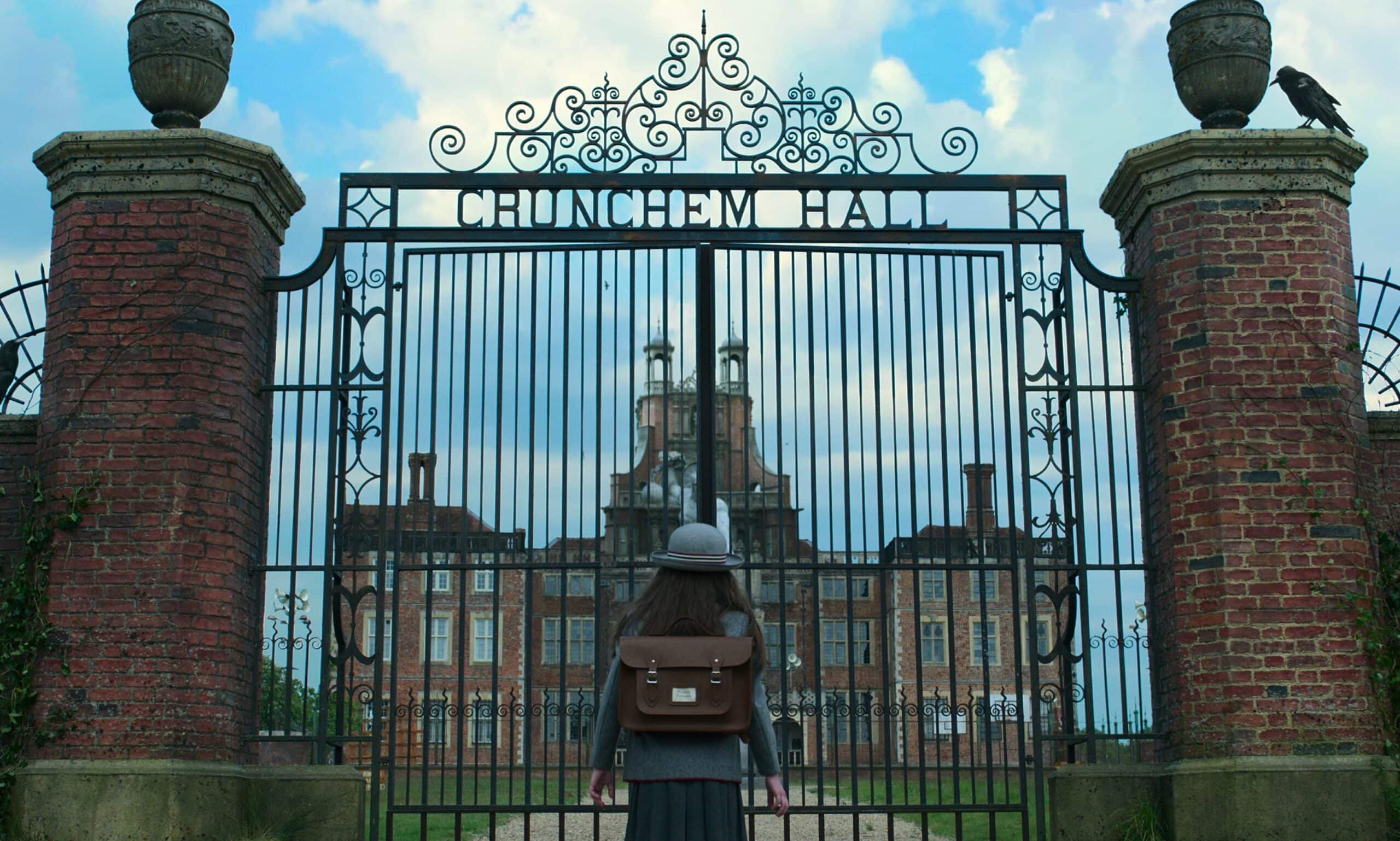 Matilda may not be a superhero but she does have a very interesting power. I asked Alisha and Dennis what they would do if they had telekinesis.
"If I had like telekinesis I'd start off by moving little things. If I was sitting on the couch, and my food was on the table, I could just move my eyes over so I don't have to go get it," Alisha shared. "But like, a big thing that I'd do is, I've got two sisters, and one of them lives in England, and some of the friends that I made during Matilda [do too]. Because I'm from Ireland, I'd definitely move them closer to me. So I could just drive to see them instead of having to take a plane."
Dennis on the other hand would either use his power for the good of the world or for slightly more selfish reasons. "For me, it would be one of two extremes, I would either slowly set about enhancing my power so that I could bend all humankind to my will and become overlord of the entire planet. Or I would use my powers for good. Telekinesis will be really helpful in nuclear fusion. So it'd be one or the other. If I got it, it would either be really really good or really, really bad."
Matilda the Musical will be available to stream on Netflix December 25, 2022.