This week's episode shifts focus back to former member of Clone Force 99, Crosshair. He is tasked with accompanying Commander Cody to a planet the Empire wants to control. But Desix is more than ready for them. Let's get into "The Solitary Clone" with this Bad Batch Season 2 episode 3 easter eggs and breakdown.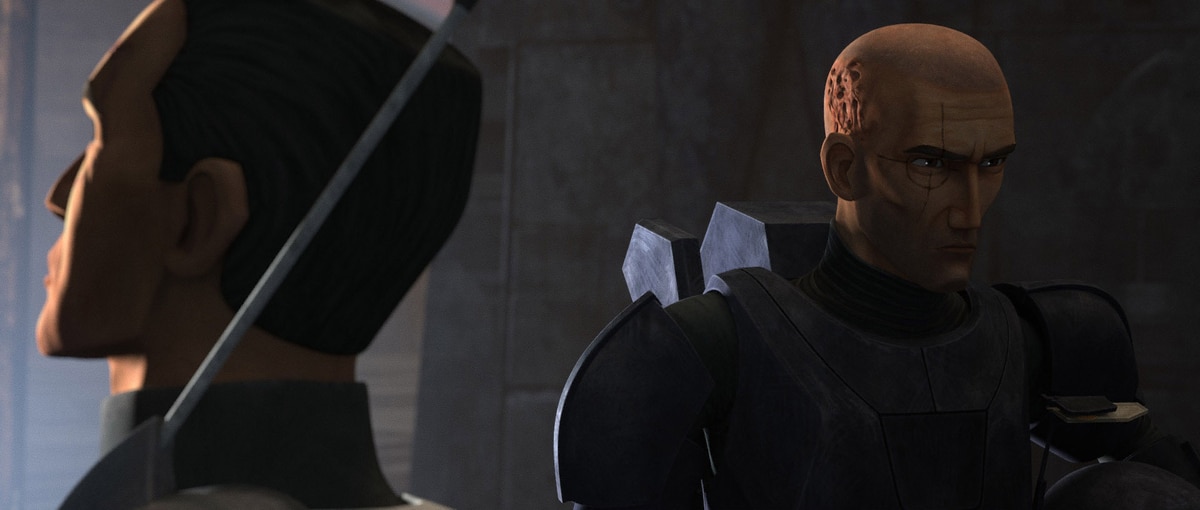 Bad Batch Season 2 Episode 3 Easter Eggs & Breakdown
In the city of Desix, Governor Grotton (representing the Empire) has come to meet with Tawni Ames, the current and rightful Governor of Desix.
Grotton informs her he is there to replace her by order of the Emperor. She has her battle droids, a Tactical Droid along with some R0-GR droids, surround them and take Grotton prisoner. Ames has her own message for his Empire.
RELATED: Bad Batch Season 2 Episode 2 Easter Eggs & Breakdown
Vice Admiral Rampart summons Crosshair to his office. He is sending the clone to Desix to help secure the city. Crosshair won't be the leader this time. Leading this mission is Commander Cody. During The Clone Wars, Cody served as second-in-command to Obi-Wan Kenobi. He was also the clone who ordered Kenobi's death during Order 66.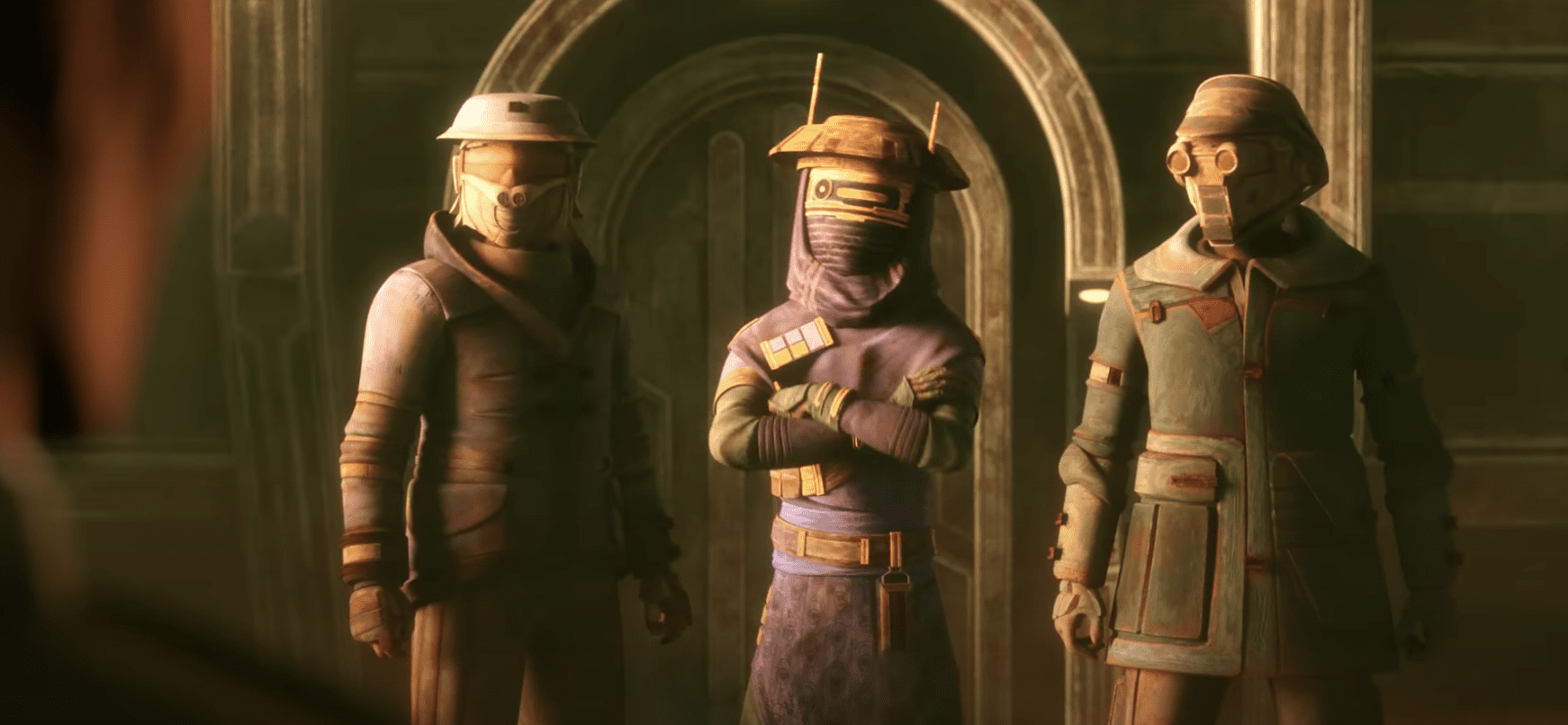 Ames mentions to Grotton that Count Dooku was right when he said the Republic would become something much worse than before.
Crosshair and Cody arrive in Desix, but their shuttle is shot down by a Separatist Tank. They, along with a few others, survive the crash.
Fighting their way to the Governor's fortress, they are confronted by Droidekas aka Destroyer Droids.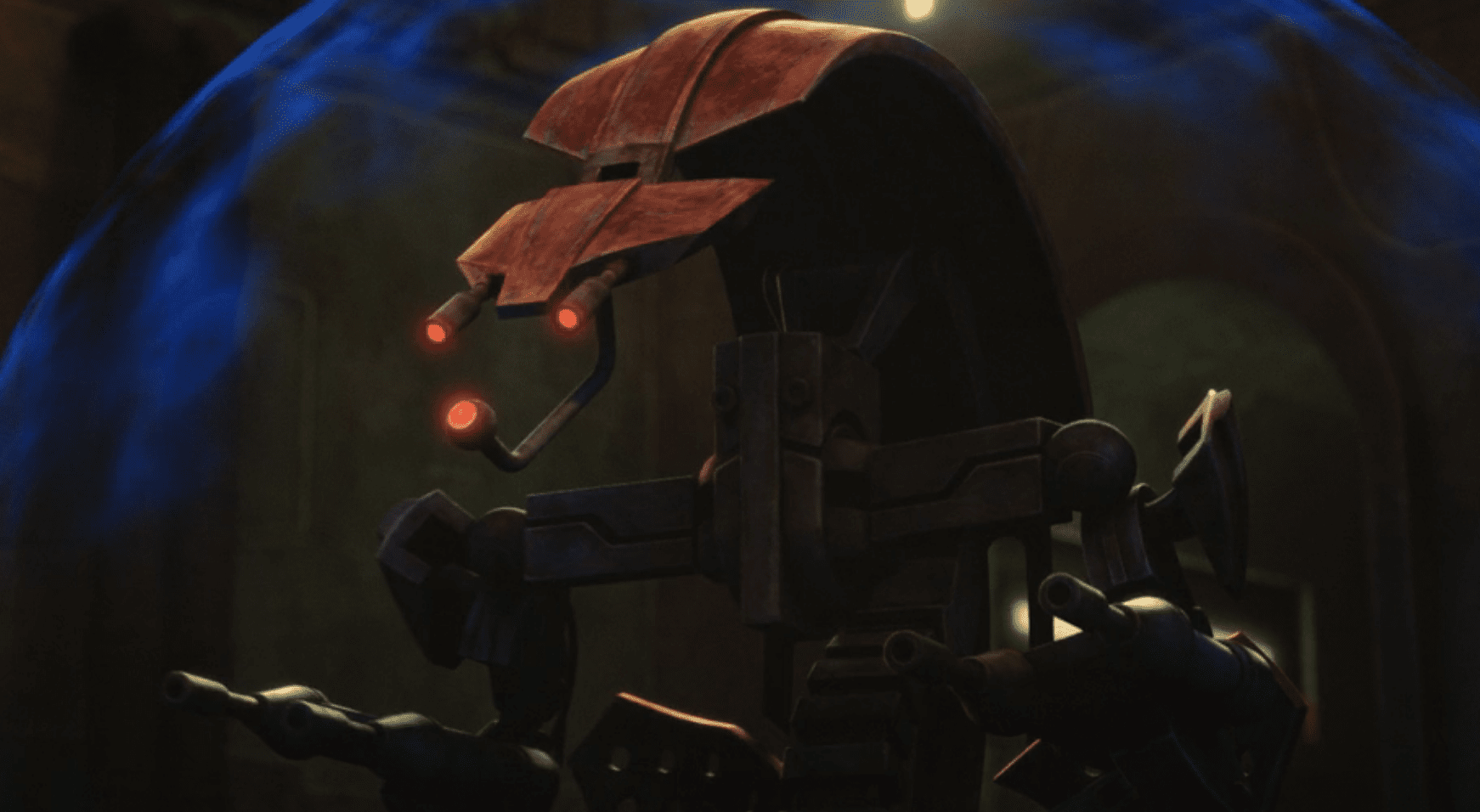 Crosshair and Cody make it into the Governor's but they must battle BX-Series Commando Droids aka Commando Droids in order to take out the Tactical Droid and overcome the Governor's forces.
Working together, Cody and Crosshair make it to the Governor and Grotton. Cody tries to talk Ames into surrendering in order to avoid more bloodshed. She tells him that peace was never an option and mentions that she and her colleague Mina Bonteri put forth a treaty agreed upon by Separatists and Republic senators alike to end the war. But The Supreme Chancellor (Palpatine) rejected it.
Mina Bonteri was a senator for Onderon during the time of the Galactic Senate. She was also a mentor to Padme Amidala before the war. Bonteri eventually joined up with Dooku and the Separatists.
Ames does eventually listen to Cody and lets Grotton go. Unfortunately he wants her dead, Cody hesitates not wanting to shoot her so Crosshair carries out the death sentence instead.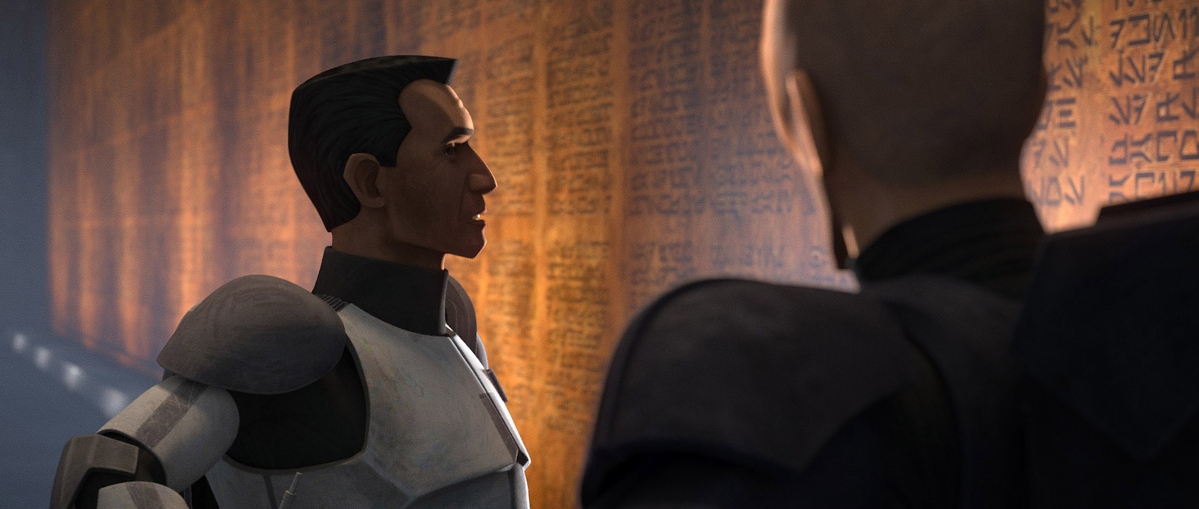 In front of the First Battle Memorial, Cody asks Crosshair if they are really making the galaxy a better place. Crosshair repeats his mantra of good soldiers follow orders. Cody replies that Clones are different from battle droids because they can make their own decisions and choices, but that also means they have to live with them too.
Rampart summons Crosshair again. He has another mission for him. Crosshair asks why Commander Cody isn't in charge this time and Rampart tells him Cody has gone AWOL.
The First Battle Memorial is a tribute to the clone troopers who died during the first battle of the Clone Wars on Geonosis. It is located in the plaza of the Republic Center for Military Operations.
Episodes 1-3 of The Bad Batch Season 2 are now streaming on Disney+.