Coming to Netflix February 9 2023, is the all-new animated sci-fi adventure, My Dad the Bounty Hunter. This show takes family time to a whole new level, or galaxy really. Creators and Executive Producers Everett Downing and Patrick Harpin shared some fun facts about the series including inspiration, sci-fi references, and how their families helped inform the story.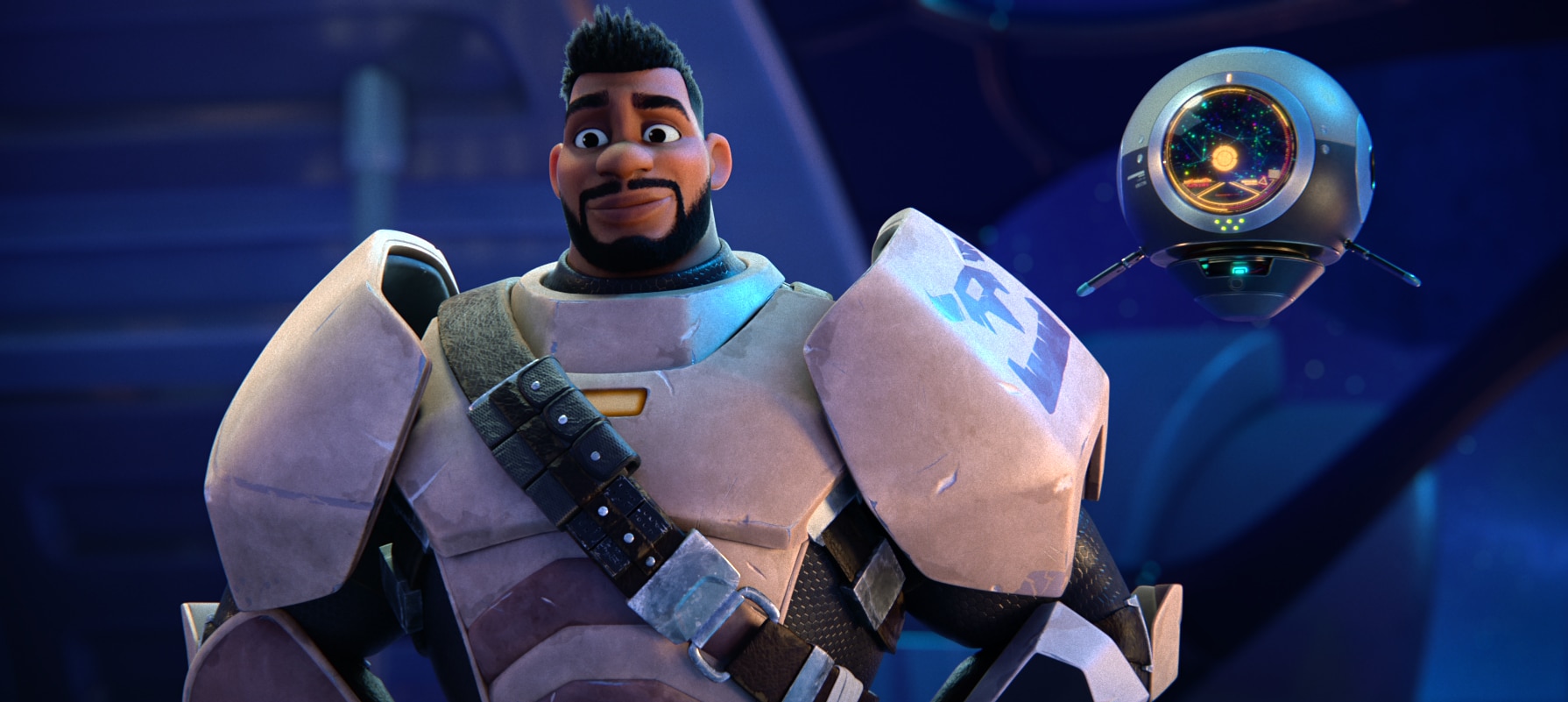 My Dad the Bounty Hunter Fun Facts
1. The parents were inspired by Patrick Harpin's mom and dad.
"My mother was a nurse. She spent our whole childhood trying to keep us safe. My dad on the other hand…he had kind of some interesting jobs. When we were kids, he was working at a local TV station as a nighttime cameraman. And he had this work van that we thought was so cool. Me and my sister constantly tried to sneak into his van…we were never successful."
2. Harpin's dad also played games like Terry does in the show with him and his sister.
"He would do this thing called pod racing, like from episode one. He would just floor it on this back road because there's no traffic. My sister [was] in the passenger seat. I was in a lawn chair in the back with bungee cords. It was the greatest thing ever. Needless to say, my mom found out and it was no more pod racing."
3. Everett Downing wanted his daughters to see themselves in the characters on the show. He grew up being a nerd with very little representation in his favorite genres.
"I remember seeing Lando Calrissian for the first time in Star Wars and it blew my mind. My girls don't really see themselves represented a lot in the media and I want to change that with this. So this is a love letter to them. It's a love letter to black families."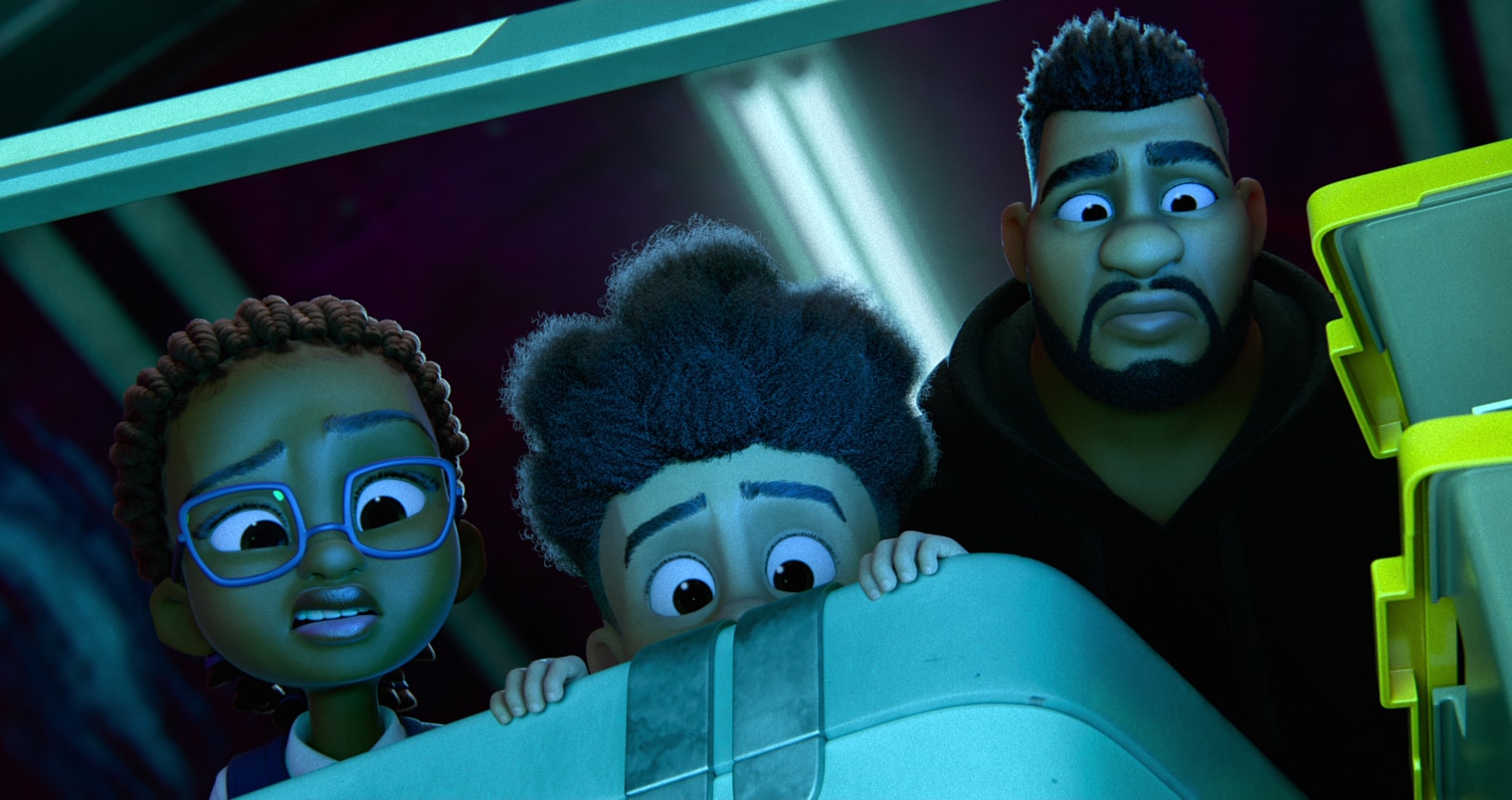 4. Siblings, Lisa and Shawn have distinct personalities.
According to Downing, "Lisa is a super smart girl, head of her class. She's always questioning, pushing your boundaries." Lisa is voiced by Priah Ferguson from Stranger Things. Shawn is the dreamer of the family and according to Harpin, the heart of the group and most sci-fi literate. He also readily buys into the craziness of learning about his dad because that is just the type of kid he is.
6. What Sci-Fi influenced My Dad the Bounty Hunter.
Downing lists Fifth Element and Star Wars as major influences. "We're gonna make our own world but we still love science fiction. We want to tip our hat to some of these other influences. Fifth Element actually helped us sort of expand the world. But again, we [also looked at] Alien and Highlander."
7. They wanted the show to feel like a live action adventure.
Harpin credits Brad Bird's work on The Incredibles for opening up the door to making animation feel like a big blockbuster cinematic adventure. "He kind of opened up the door [with animation]. We're not imitating live action but we're taking the filmmaking principles. Everybody worked hard to make it cut smoothly, visually. Brad Bird was definitely a big shining star. Just [his] approach of let's not treat it like it's just a cartoon."
About My Dad the Bounty Hunter
My Dad the Bounty Hunter follows two siblings, Lisa (Priah Ferguson) and Sean (Jecobi Swan), who find out their father Terry (Laz Alonso) is actually the toughest bounty hunter in the galaxy. Now they are in for a surprise space adventure of a lifetime. Dodging dangerous aliens, robots, and laser fights galore, family bonding time becomes much more than they bargained for as they try to help their dad in pursuit of his toughest fugitive yet. With his kids along for the ride, Dad must show up for them when they need it most — and they need to make it home before Mom (Yvonne Orji) finds out.
My Dad the Bounty Hunter premieres on Netflix February 9, 2023.