Indiana Jones inspired episode this week when Clone Force 99 finds themselves trapped inside a cave full of traps. But serving just adds to the adventure right? And is that a nod to Horizon Zero Dawn? We think yes. Let's get into "Entombed" with this Bad Batch Season 2 episode 5 easter eggs and breakdown.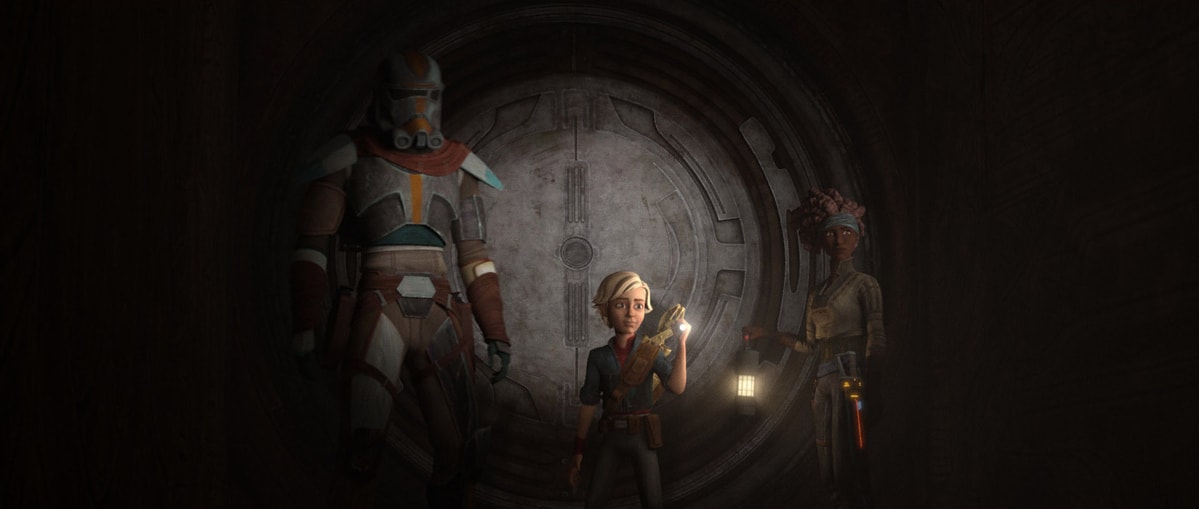 Bad Batch Season 2 Episode 5 Easter Eggs & Breakdown
Wrecker and Omega are exploring a junkyard looking for a spare compressor. Omega finds something interesting looking but isn't sure what exactly it is.
Back at Cid's Phee is telling Bolo and Ketch about her encounter with the Octomorph. She also claims she found the Grand Pearl of Novak.
Phee takes a look at what Omega found in the junkyard. It is a compass. Phee's droid, MEL-221, translates the markings on it and learns the coordinates are from the Kaldar Trinary System. They all agree to go treasure hunting, some more enthusiastically than others.
RELATED: Bad Batch Season 2 Episode 4 Easter Eggs & Breakdown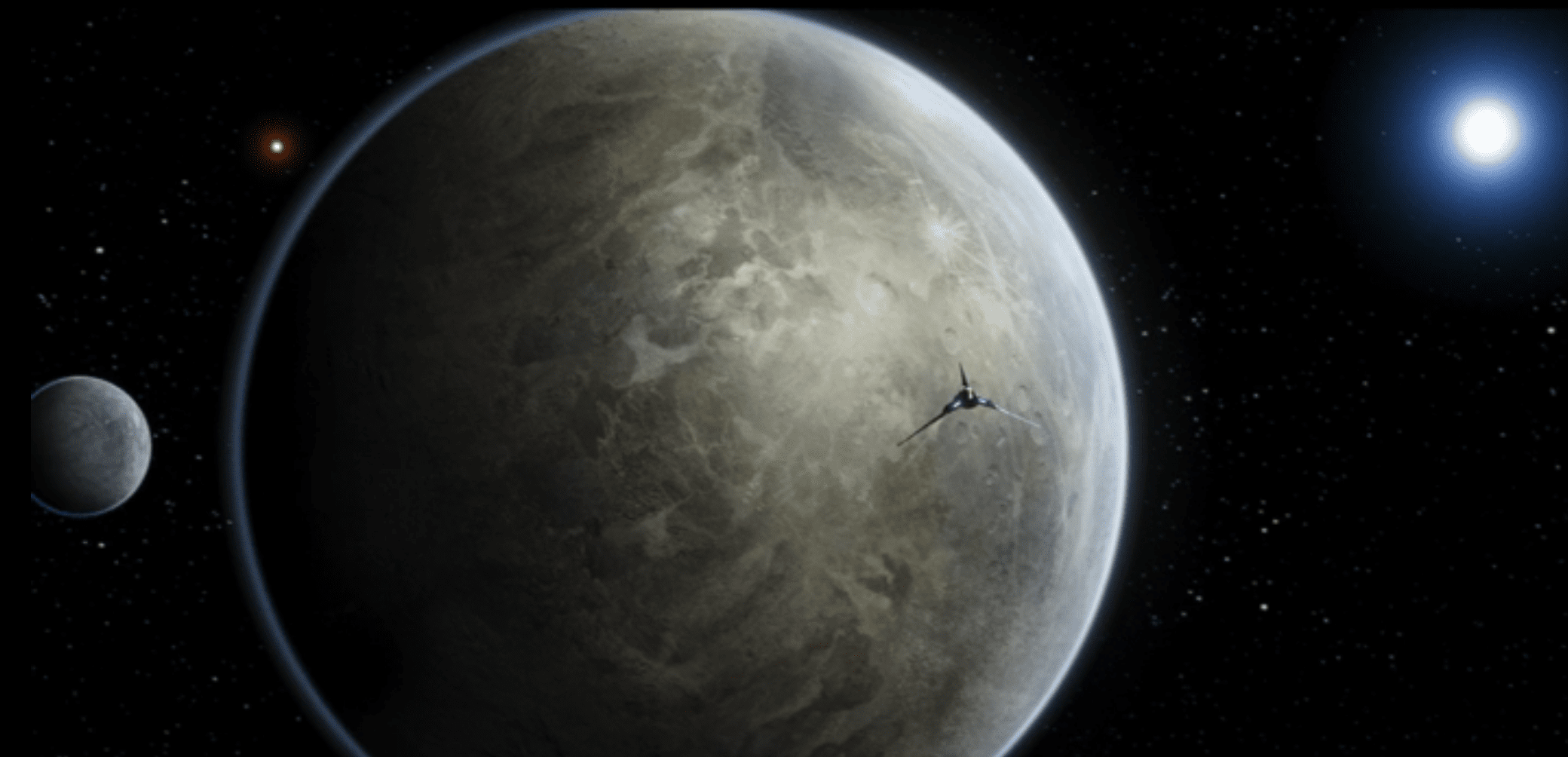 On the ship Phee, continues her stories of treasure hunting and mentions the Blade of Zakata Par.
When they land, the planet appears abandoned. The compass soon activates though and they find a secret entryway into what looks like a temple. Phee believes this is the entrance to Skara Nal. The legend surrounding this place dates back to the ancients, people older than the Jedi.
Phee also thinks inside they will find The Heart of the Mountain, a treasure many have searched for but no one has ever found.
In true Indiana Jones form, the entryway quickly seals itself back up and they are forced to navigate the treacherous tunnels. One corridor reminded me of the name of God walk in Indiana Jones and The Last Crusade, one wrong step and you were dead. Fortunately Omega figured out that the compass was also a key to unlocking a safe passage through the tunnels.
Phee tells them that the Heart of the Mountain is a rare crystalline stone. Does that mean it is a Kyber or Kaiburr crystal?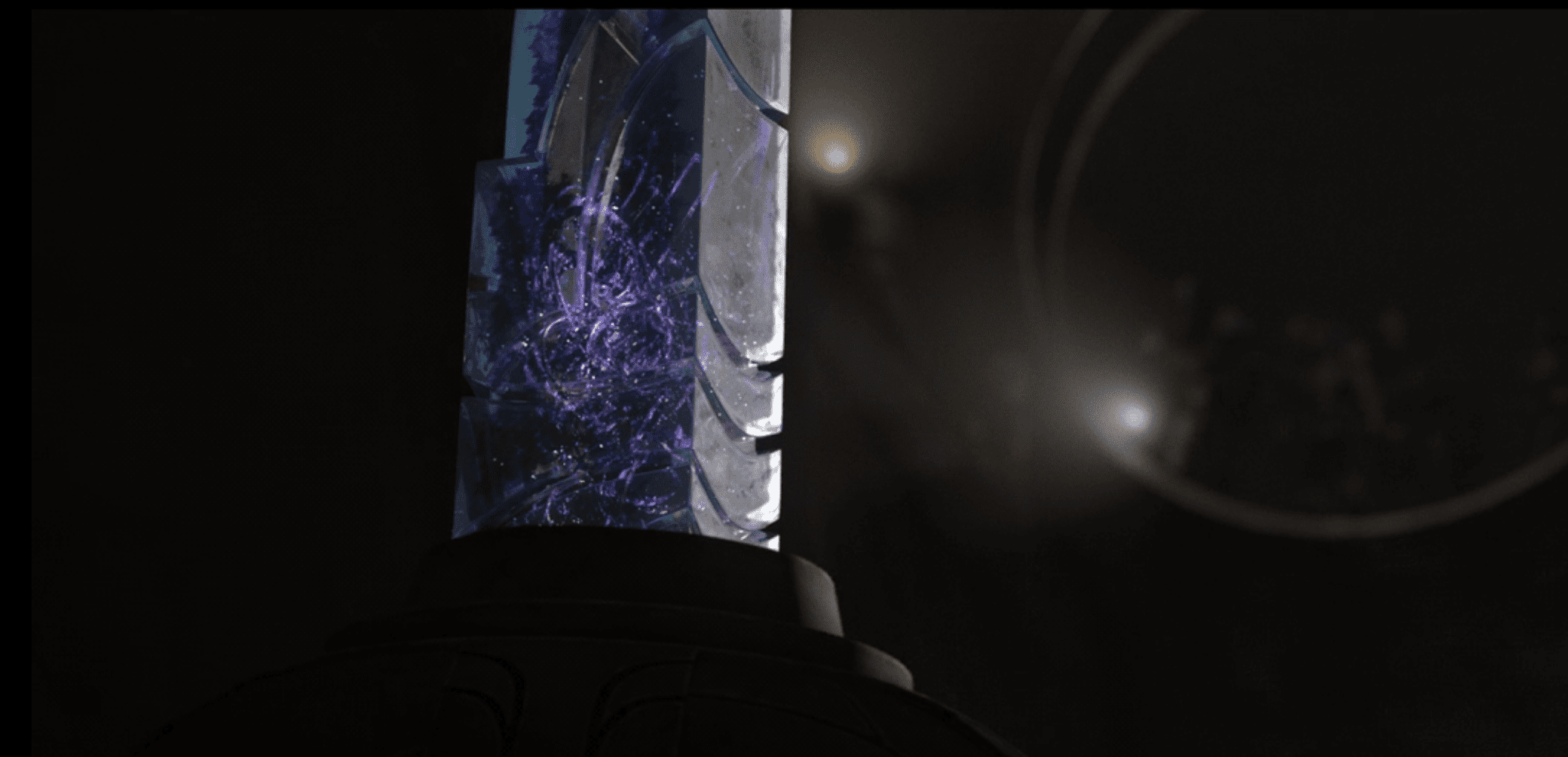 A creature (looks like a small Zillo Beast) attacks them, separating the group. Echo, Tech, and Wrecker are cut off from the others.
Phee mentions another artifact she has recovered, the Belmont Diadem.
They finally find the crystal and Phee removes it in a shot very reminiscent of Indiana Jones and the Raiders of the Lost Ark. We all know what happened when he removed the Golden Idol. Well this time instead of a giant boulder, removing the crystal causes a giant robotic creature to awaken and start destroying everything.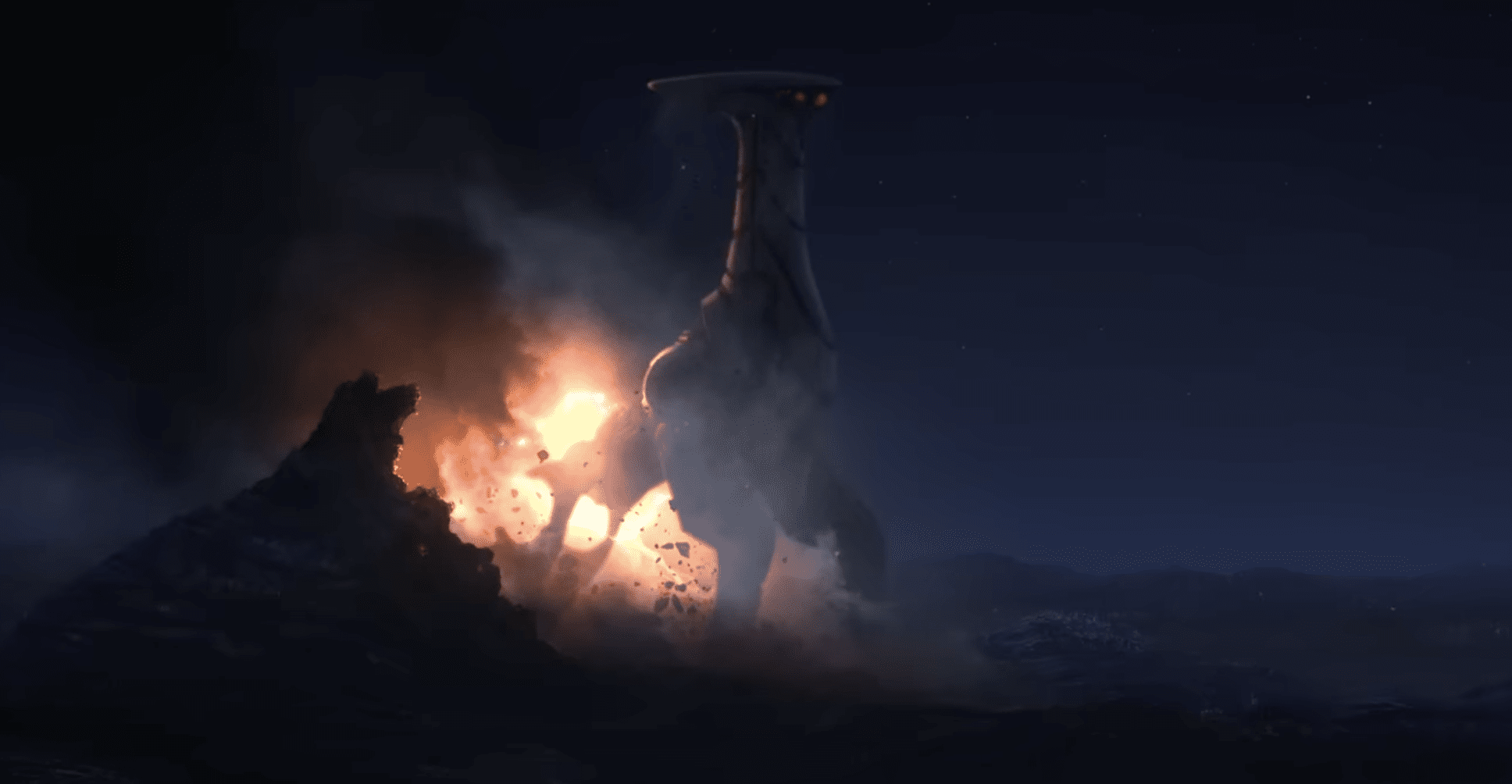 This giant robot looks very similar to a Tallneck from Horizon Zero Dawn.
It could also be a nod to the Tomb Guardians, which first appeared in Star Wars Jedi: Fallen Order. These giant automatons were created by the Zeffo (Zeffonians), an ancient race of force sensitive beings. Phee could have been referring to them as well when she mentioned the ancients.
In order to stop this thing from destroying everything including their ship, they must return the Heart of the Mountain to its proper place.
Now that they are safe, Phee asks if they want to go look for a Chalice that supposedly belonged to the Kingdom of the Elweys.
Episodes 1-5 of The Bad Batch Season 2 are now streaming on Disney+.