Taking a glimpse at what is happening outside of Tempest, That Time I Got Reincarnated as a Slime: Scarlet Bond is a visual feast for fans of the series that introduces a new character who is interesting enough to warrant having him crossover into the main timeline.
That Time I Got Reincarnated as a Slime: Scarlet Bond Review
The Orcs may be generally tolerated by citizens of Tempest, having helped build roads to connect it to the outside world, but before that they terrorized the land. One of their most heinous crimes was the genocide of the Kijins (ogres). Hiiro (Yūma Uchida; Jonah Scott), a survivor of this attack, is a great warrior and mercenary. He has since found a new home in the small nation of Raja, serving the young Queen Towa (Riko Fukumoto; Cherami Leigh). His relief of finding this place doesn't last long as it is revealed that there is a mysterious curse contaminating the water and the Queen is also ill from an unknown illness. As he searches for help he encounters other surviving Ogres as well as the Demon Lord Rimuru (Miho Okasaki; Brittney Karbowski) . They team up in an effort to help save Raja and Queen Towa before it is too late.
Bringing in a new character to an established franchise can be risky, but That Time I Got Reincarnated as a Slime: Scarlet Bond makes Hiiro someone fans will want to see more of in the future. It's also a visual feast, taking full advantage of a theatrical budget to upgrade the entire experience. However, unlike other recent big screen anime films like Jujutsu Kaisen 0 and One Piece Film Red, familiarity with the series is almost a must. It can still be enjoyable to newcomers but was clearly made with its fanbase in mind.
RELATED: Interview: One Piece Film Red English Dub Cast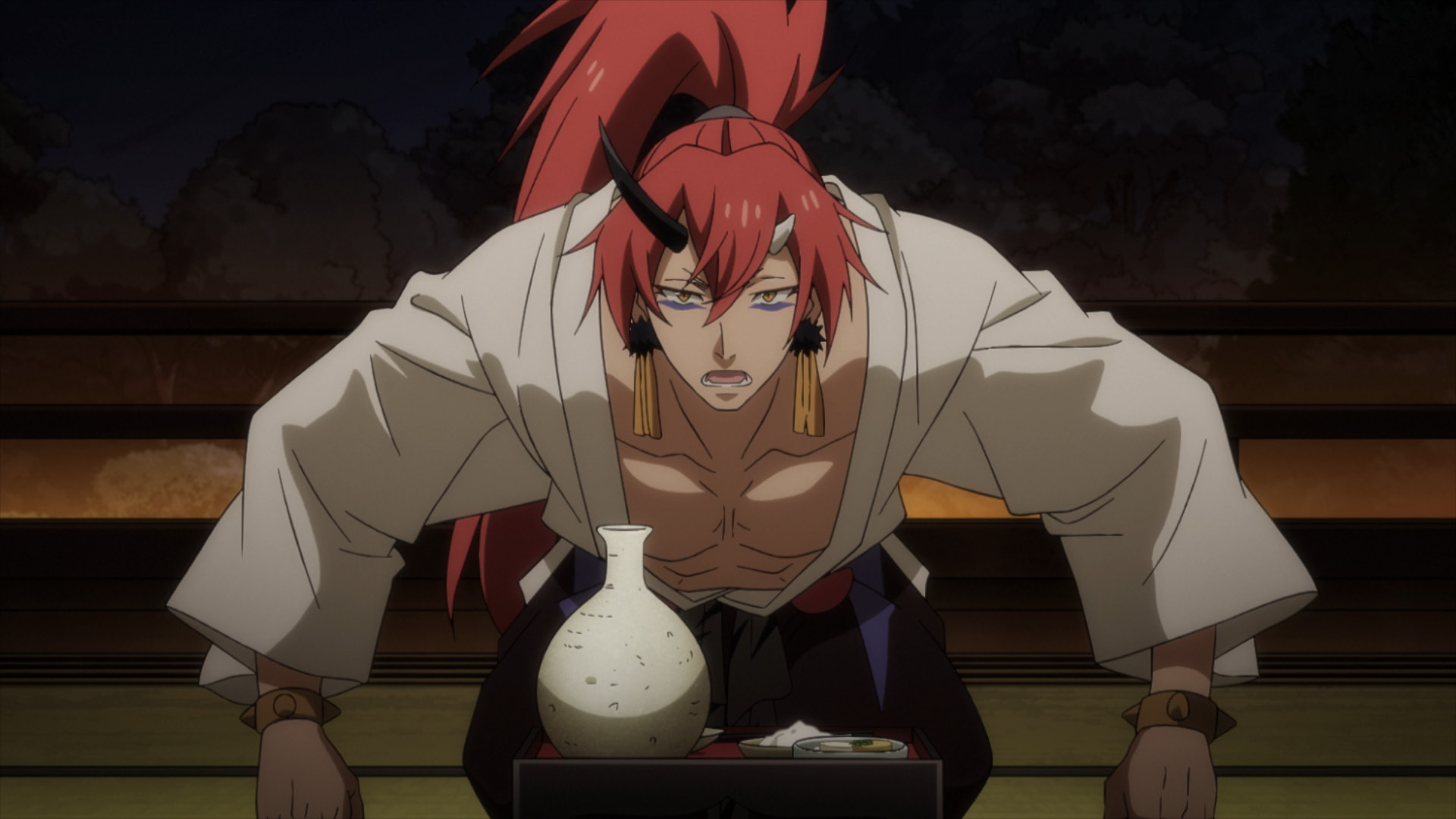 One of the things fans of anime love about seeing their favorite series get big screen releases is that the budget allows for spectacular fight scenes. Scarlet Bond is no exception. It opens on a massive action sequence that immediately draws viewers in. From there the visual feast continues with plenty of battles, crisp power wielding, and favorite characters galore. The battles themselves vary in style from lighthearted face-offs to monsters vs monsters with an inter-dimensional space fight thrown in for good measure. Each battle is unique to the characters fighting it, meaning that the character's personality or relationship to their opponent informs the style. It makes each action sequence exciting to watch.
Series fans will also enjoy seeing their favorites getting time to shine. Fortunately the team behind the film made sure there was enough new material thrown in, including the intriguing protagonist Hiiro, to keep those familiar with the show entertained for the entire runtime. Hiiro appears at first to have everything a traditional hero needs to save the day — a powerful fighting technique fueled by a heartbreaking backstory. What eats him up is not a delay in revenge, it's that when he finally finds those responsible for his pain, there is nothing he can do. The Orcs are now friends of Benimaru and his other tribe mates, so slaughtering them would not bring the peace of mind he is looking for, in fact it would likely make everything worse. So instead, he bottles up his emotions and attempts to move on without truly working out his feelings. Hiiro isn't the only character dealing with repressed emotions and the film explores the toil that can take on a person's (or Ogre's) mental well-being.
Rimuru Tempest, the main character in the Slime franchise, serves in a supporting role in Scarlet Bond. It makes sense that Rimuru would want to help out Hiiro and the nation of Raja. The issue is that Rimuru is a severely overpowered character making none of the villains in this film even remotely a threat. In order to allow the emotional, heartfelt climax to occur, Rimuru is essentially written to be more goofy and less precise in his power wielding. While it definitely helps the overall plot and Hiiro have his moment, it is almost a step backwards for Rimuru's character development.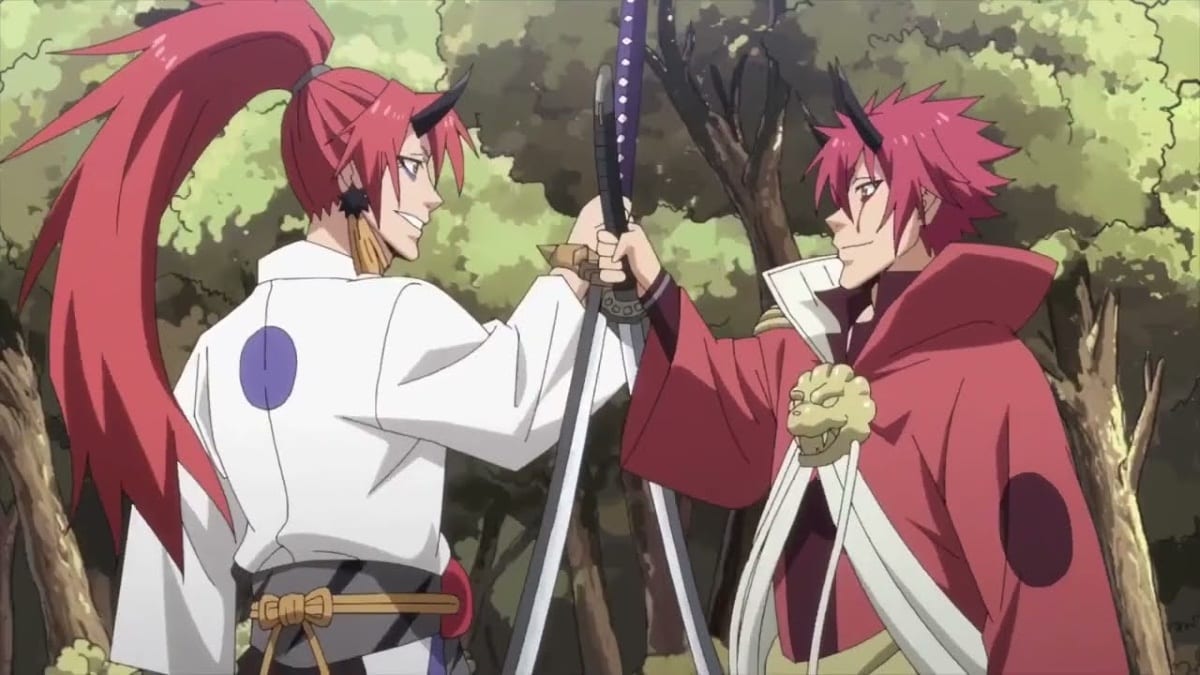 Ultimately, That Time I Got Reincarnated as a Slime: Scarlet Bond is an intriguing tie-in anime film that delivers incredible visuals and an intriguing new hero. Although most anime films do not crossover into the storyline, there are enough breadcrumbs in Scarlet Bond that could lead Hiiro to the main timeline. Whether we see more of him or not, That Time I Got Reincarnated as a Slime: Scarlet Bond is an entertaining ride for longtime fans that may also lure in some newcomers to the world of Rimuru Tempest.
That Time I Got Reincarnated as a Slime Movie: Scarlet Bond opens in the US on January 20, 2023. Season 2 of the show is currently streaming on Crunchyroll. It is Rated PG-13 for sequences of strong violence, some suggestive material and partial nudity with a runtime of 135 minutes.