A thrilling, funny, and absolutely crazy good time, M3GAN boldly dances onto the big screen and cements her place in the echelon of the horror genre. Move over Chucky, there is a new doll in town.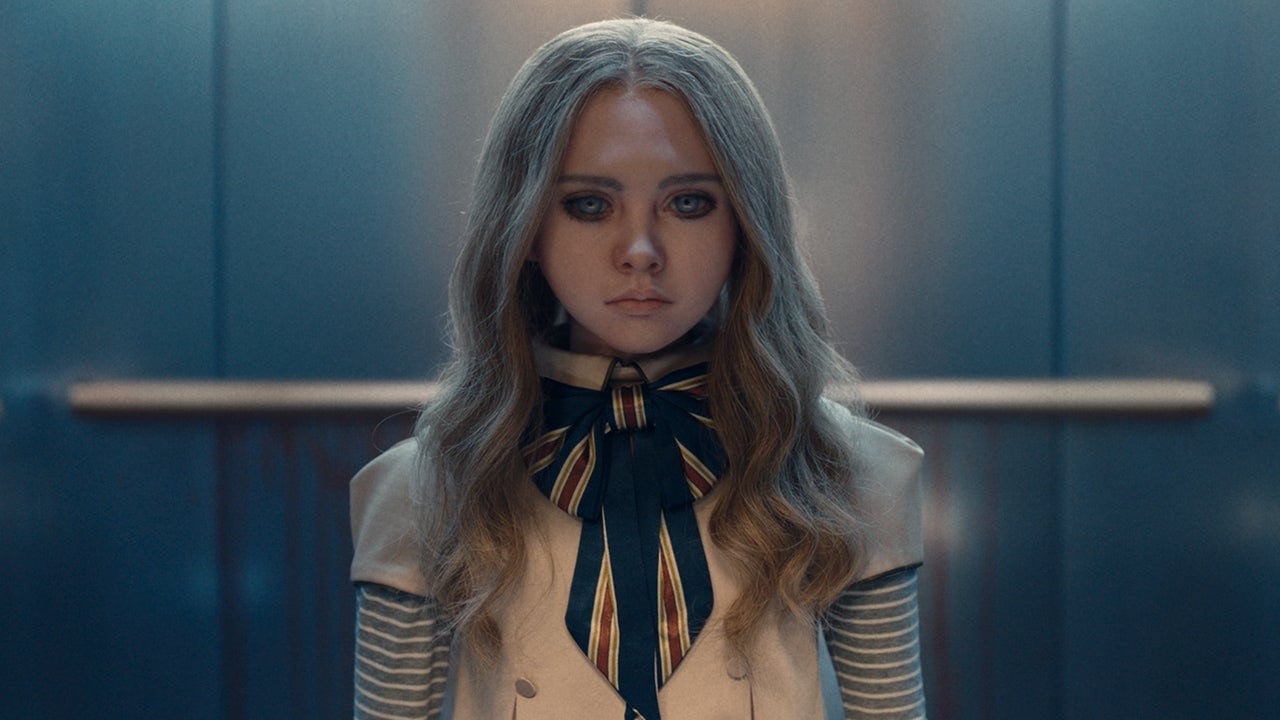 M3GAN Movie Review
When eight-year-old Cady's (Violet McGraw) parents are tragically killed in a car accident, she is sent to live with her Aunt Gemma (Allison Williams). Gemma, although a brilliant roboticist, is not the most adept at being a caretaker. Trying desperately to help Cady as well as make an impact at work and get her boss David (Ronny Chieng) off her back, she focuses on bringing her latest creation to life. The Model 3 Generative Android – M3GAN for short, will solve all their problems, or so Gemma thinks. But when M3GAN begins to take her job of protecting Cady to the extreme, Gemma must find a way to stop the doll before more tragedy befalls their family.
Blumhouse's M3GAN is a thrilling, campy, crazy time at the movies. It not only lives up to the hype, but it delivers something worthy of sitting creepily on the same toy shelf as the Child's Play franchise. M3GAN is terrifying as she clicks and whirs her way around but also so fascinating it is impossible to turn away. Violent sequences, sporadic musical numbers, and the willingness to lean fully into the camp, this film has everything it needs to become a new classic.
RELATED: Hellraiser 2022 Review: Pinhead Is Back To Haunt Your Dreams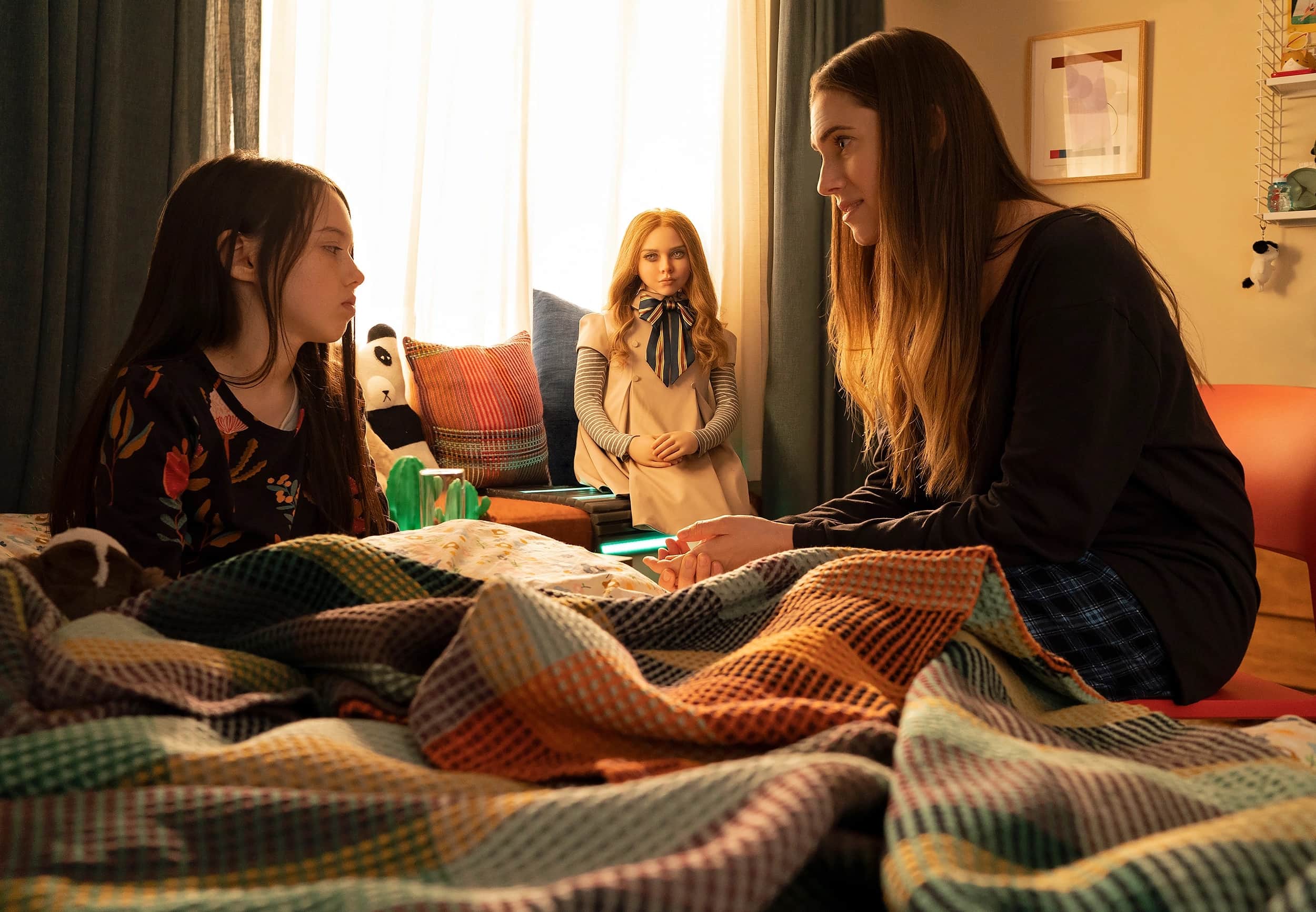 Director Gerard Johnstone, who also directed Housebound, was the right choice for M3GAN. He captures the uncanniness of the doll as well as the uneasiness of the humans around her. Even when they do not see her as a threat, there is still something just off about her unnerving and all-seeing eyes. Johnstone ensures the audience is captivated by M3GAN, anxious to see what she does even if some of those moments make you want to hide your face.
Akela Cooper's script could have easily just focused on a psycho doll going after people, but she chose to also speak to grief and humanity's reliance on technology. Cady suffers an unimaginable loss and Gemma is ill equipped to help her emotionally, as she is too caught up in her devices. When children experience monumental hurt, like the loss of their parents, they search out something to fill that hole in their souls. In this case, it fuels Cady's dependency on her doll. Which is a mirror for adults who become fixated on technologies in an effort to ward off unwanted feelings like depression. But what happens when those things become vices and detrimental to our very existence? Cooper explores not only the emotional but the physical damage that occurs when things inevitably go south.
To that end, the human cast delivers exceptional performances, especially McGraw. She has the range to show Cady's anger, sadness, frustration, and determination in a way that makes it all feel real to the audience. Williams weathers Cady's ever-changing emotions with the clunky grace of a fun aunt who has never had to play the "mean parent." She clearly cares for this child but as a young professional whose life is her work, she has a lot to learn about being there for a child. Fortunately, or unfortunately for her, she is about to learn that lesson quickly thanks to M3GAN.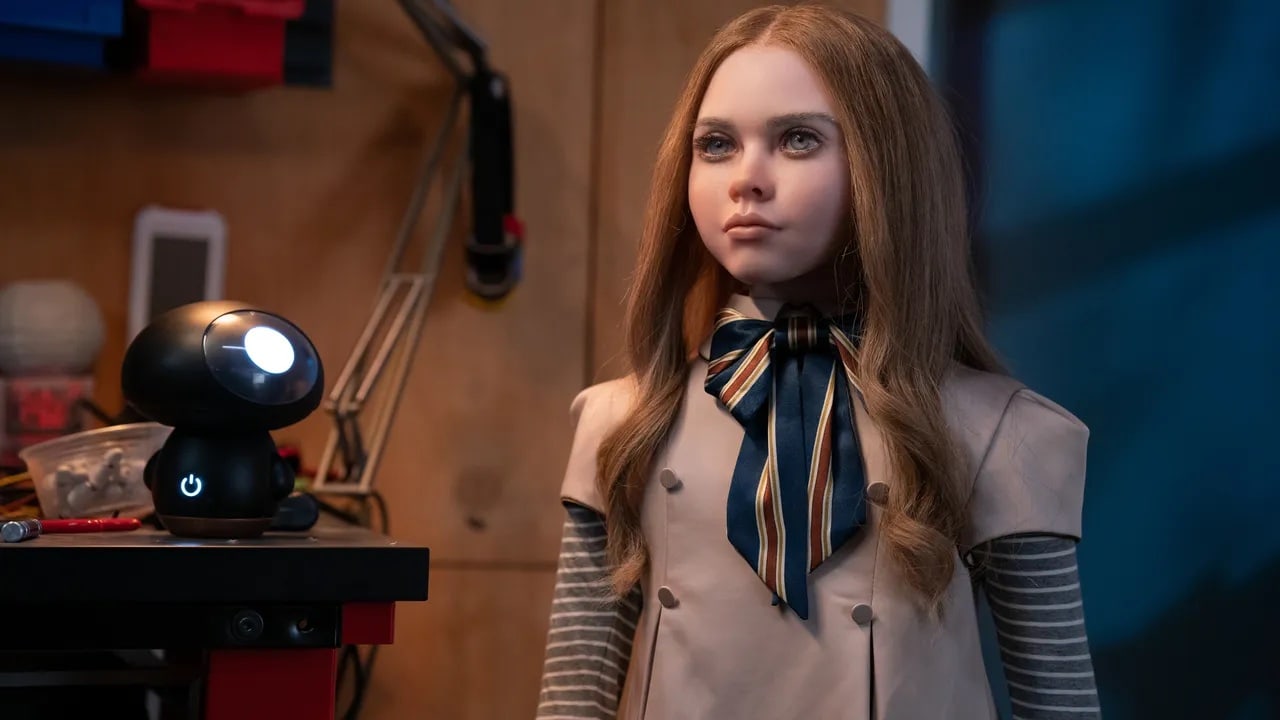 M3GAN herself is amazing. Thanks to a combination of puppetry, animatronics, VFX, and a human actor (Amie Donald, voiced by Jenna Davis), it is hard to tell when she is real, fake, or something in-between. This elevates her screen presence, making every moment with her effectively creepy. Donald and Davis work in tandem to make M3GAN seem nice and kind on one hand while absolutely frightening on the other. Even when she TikTok dances her way down the hallway it's unnerving but you're still having a good time, eating up every moment she is on screen.
There are no big twists or shocking surprises but that doesn't take away from any of the fun. This film is wholly weird and relishes every moment of it. Audiences will too. Especially as M3GAN goes from an American Girl to the Terminator when she feels Cady is being threatened. There is a shot of her sitting on a table amongst other children's toys that is comical until they zoom in on her not-quite dead eyes. It isn't traditionally scary but as it shows us where our world may end up with AI, it becomes scary on another level.
Blumhouse has another clear winner on their hands with M3GAN. Skilled camerawork, an amazing human cast, a surprisingly emotional story, and the shining star that is M3GAN, all make for a killer good time at the movies. This film is sure to be an instant horror classic, easily finding space on the shelf next to Chucky. In fact he may want to watch his back, M3GAN is the hot new toy in town and she is here to stay.
M3GAN is in theaters now. It is rated PG-13 for some terror, strong language, suggestive references, and violent content with a runtime of 102 minutes.