History comes to life in a captivating way thanks to an incredible ensemble cast in Paramount Pictures' Devotion. Beginning January 8, the film will be available to stream on Paramount+ and buy on Digital. Read on to enter our Devotion movie digital code giveaway.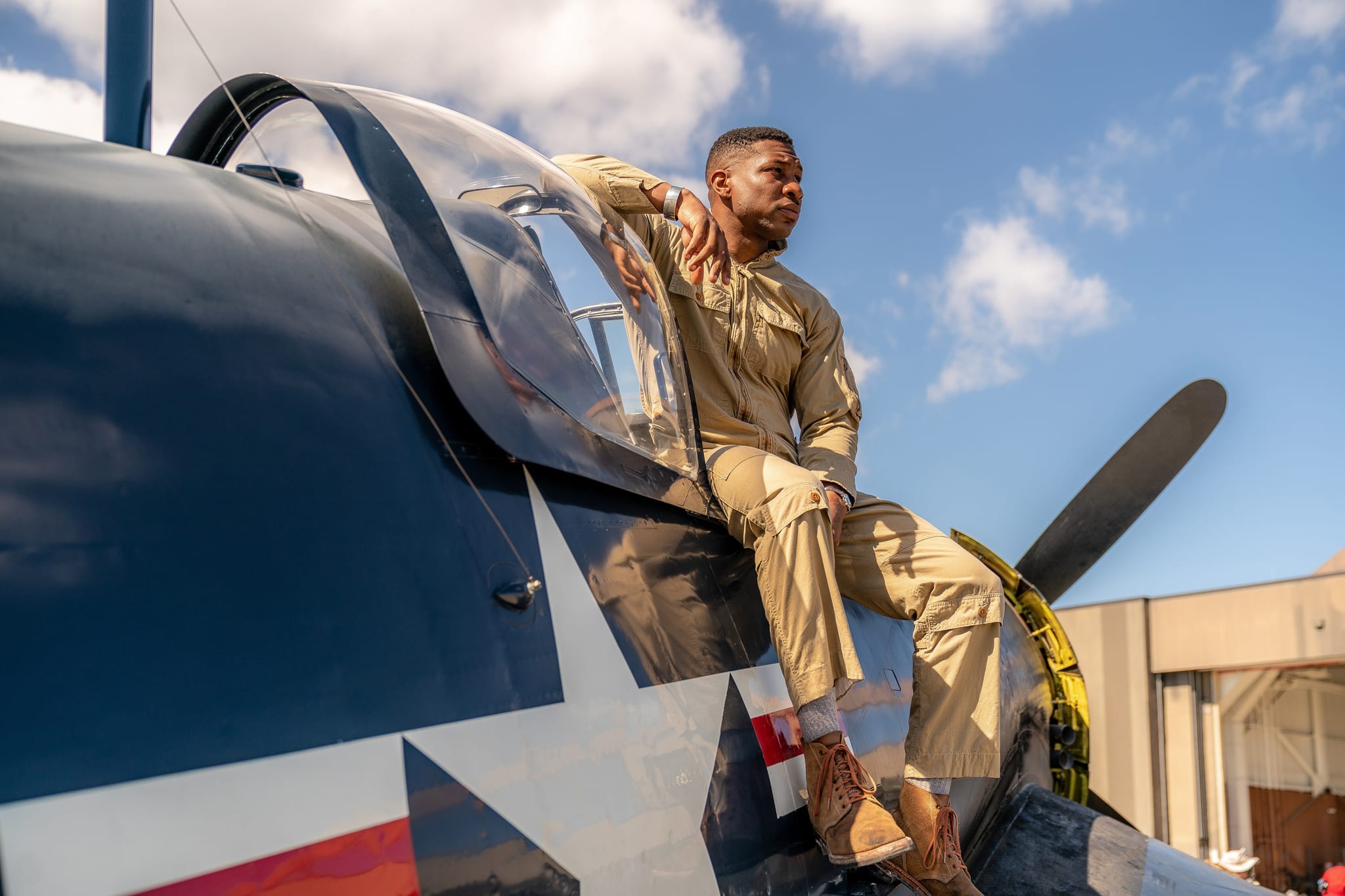 Devotion
Based on the book Devotion: An Epic Story of Heroism, Friendship, and Sacrifice by Adam Makos, Devotion tells the story of the U.S. Navy's first Black aviator, Jesse Brown (Jonathan Majors). During the Korean War, the Navy became desegregated, but that doesn't mean that the prejudices went away. Brown, a skilled fighter pilot faces racism not only from the world at large but also his peers and squadron leaders. Lieutenant Tom Hudner (Glen Powell) however admires Brown and joins his team. Together they are committed to winning this war and fighting back against inequality.
Directed by J.D. Dillard from a screenplay by Jake Crane and Jonathan Stewart, Devotion pulls no punches when tackling not only the hardships of war but the battle for equality that rages on today. The wartime tale is brought to life thanks to the incredible performances of the cast with Majors a standout in every sense of the word.
Devotion Bonus Features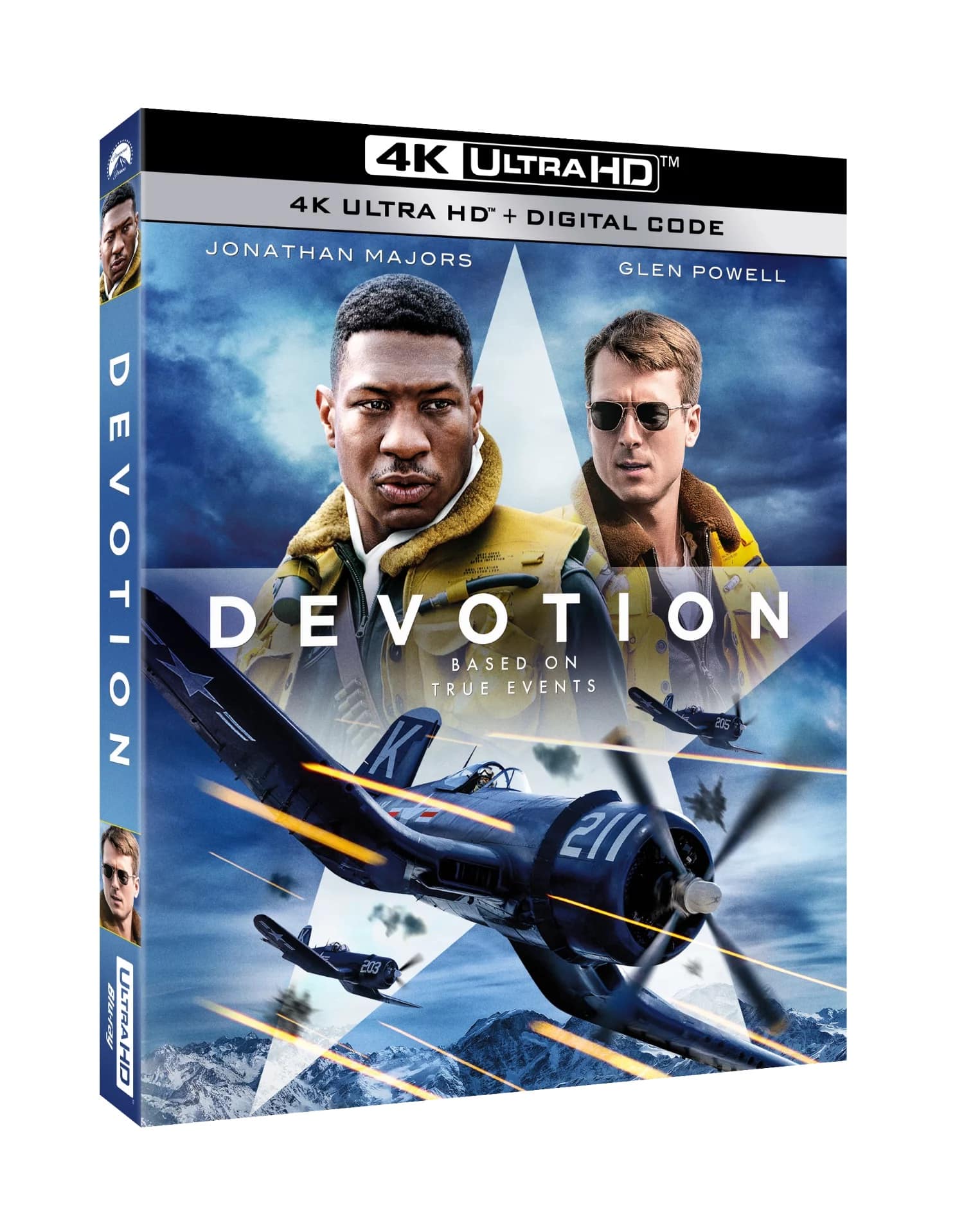 The Aviation of a Forgotten War
Take a deep dive into the world of 1950s U.S. Naval aviation and experience the epic aerial action brought to life in Devotion. Meet the actors in real planes used during the Korean War in this incredible behind-the-scenes look at the making of the film.
The Legacy of Jesse Brown
Discover the extraordinary life of Jesse Brown, the first African American Naval Aviator, and explore his personal journey during the Korean War. Hear from the cast and crew as they discuss Jesse's unique and complex story.
Devotion Movie Digital Code Giveaway
Five (5) readers will be chosen to win a digital code for the movie Devotion and one of the five will also receive a copy of the book the film was based on. Winners will be contacted via email and have 24 hours to respond before another is chosen.