What happens when you take a self-proclaimed homebody and force him to travel? You get The Reluctant Traveler with Eugene Levy, a funny, honest, and surprisingly heartfelt look at some of the most beautiful places in the world.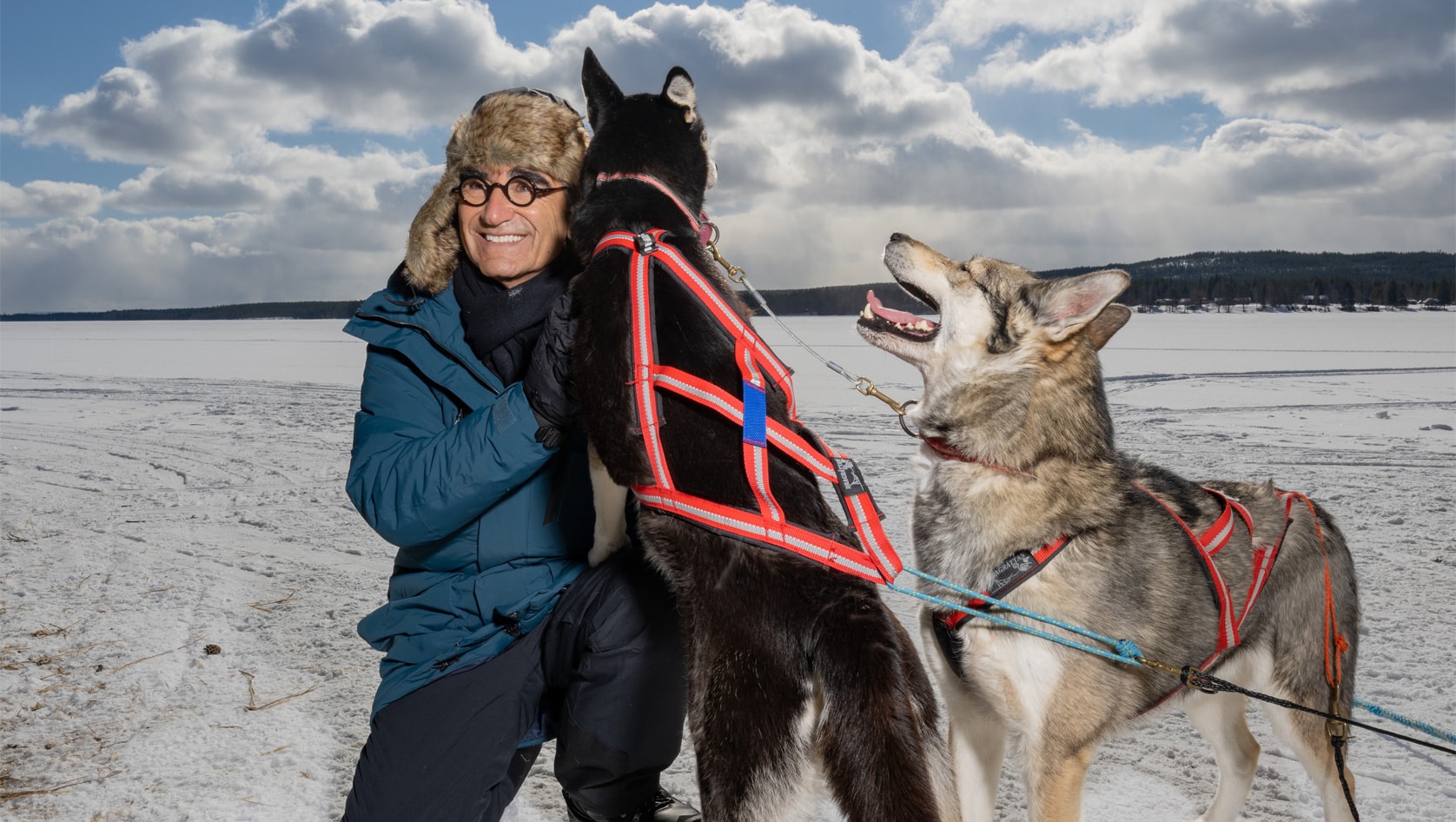 The Reluctant Traveler With Eugene Levy Review
In Apple TV+'s new travel show, The Reluctant Traveler, Emmy-winning Schitt's Creek star Eugene Levy is stepping out of his comfort zone and into the great, big, beautiful world. The self proclaimed homebody who has never had a desire to traverse the planet but now he is doing just that. From the bitter cold of the Arctic Circle to the serene beaches of the Maldives, the forests of Costa Rica to the bustling city of Tokyo, Levy is on an adventure of a lifetime. This show not only takes him out of his zip code but also encourages him to face his fears. He is put to the test in every episode and with some light prodding and a healthy dose of self-deprecation, he rises to the challenge.
As someone who enjoys traveling and experiencing new things, I found it was more enjoyable to see someone who is not a fan of travel experiencing the wonder this world has to offer. Most travel shows star people who seek out adventure, so this one already stands out as different. The only thing close is An Idiot Abroad, although Karl Pilkington was curious about the world just hard to impress.
Watching Levy go from wary observer to reluctant participant to actually enjoying himself is a joy. Levy never lies or "acts" for the camera or locals he is interacting with. But make no mistake, Levy is inherently funny, whether he is trying to be or not. His complete honesty laid out in a deadpan way elicits a fair share of laughs and smiles. Here is a man who is surprised to find he actually doesn't hate this job as much as he thought he would.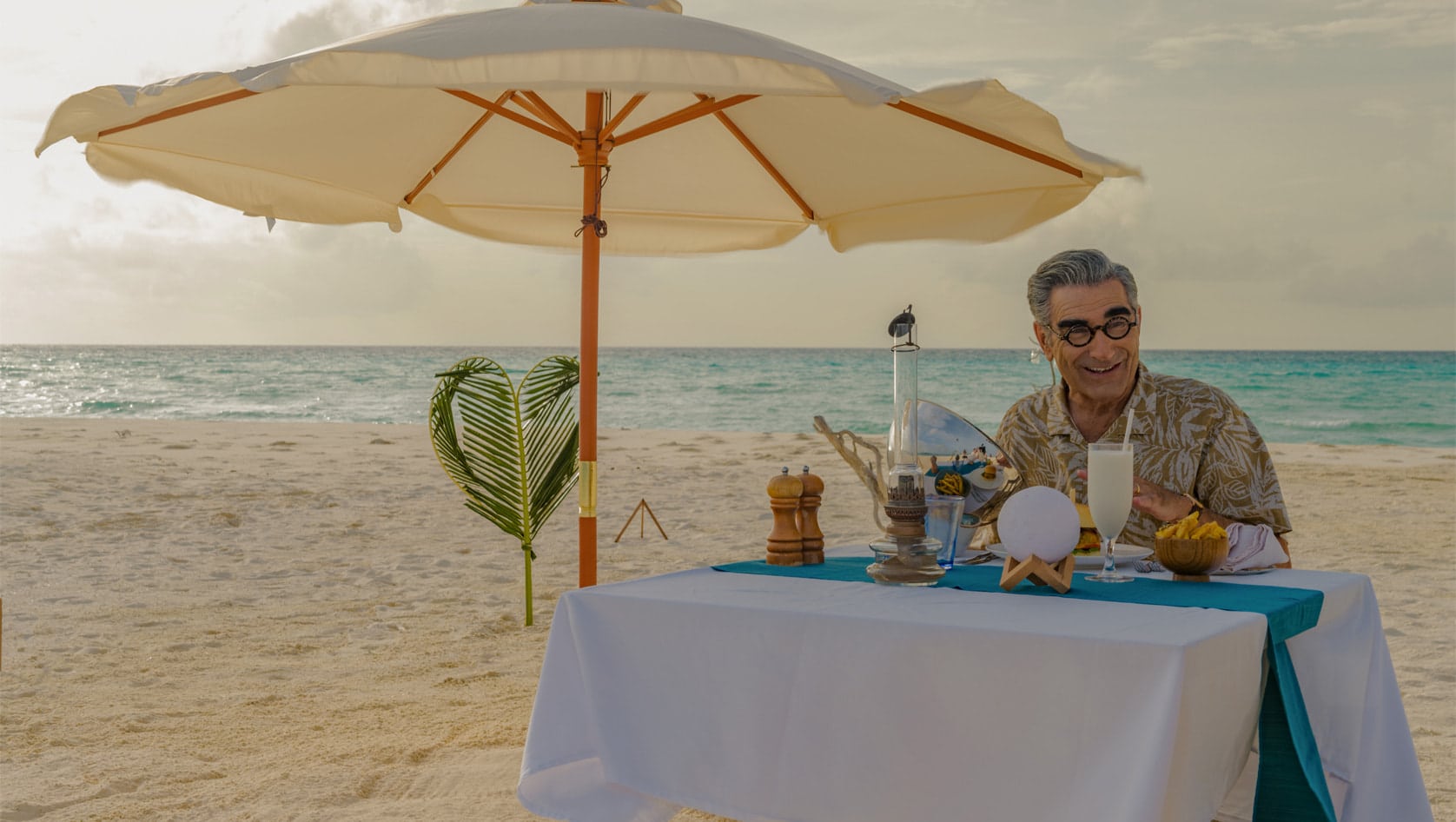 Over season one's eight episodes, Levy visits Finland, Costa Rica, Venice, Utah, The Maldives, South Africa, Lisbon, and Tokyo. At each stop, Levy stands, waiting for the various modes of transportation that will whisk him away to his luxury hotel. He doesn't always love the vehicle that comes to retrieve him but that is part of the fun. Not only is he experiencing unfamiliar places but he is also confronted with his fears– heights, water, large animals. His signature eyebrows, raising in disbelief at what he is being asked to do before lowering in resignation. Despite not being overzealous, Levy is a good sport about all of it. Even when he must stick his arm up an elephant's rear end in order to obtain a fecal sample.
As he grimaces, squeezes his eyes shut, or balks at what lies before him, viewers will find themselves equally enjoying and sympathizing with Levy. It is easier to watch someone walk across a huge ravine on a rope bridge than it is to do it yourself and I for one would not like to face any type of spider in Costa Rica (or anywhere else for that matter). I may have kept my eyes closed until I was sure it was safe. In fact watching Levy face one fear after another you can't help but commend him. He may have hated certain tasks given to him but he faced them…eventually.
"I never loved traveling. I don't love the airport experience. I'm not a fan of sightseeing generally … I don't have a great sense of adventure. I'm not curious by nature." – Eugene Levy during a Q&A.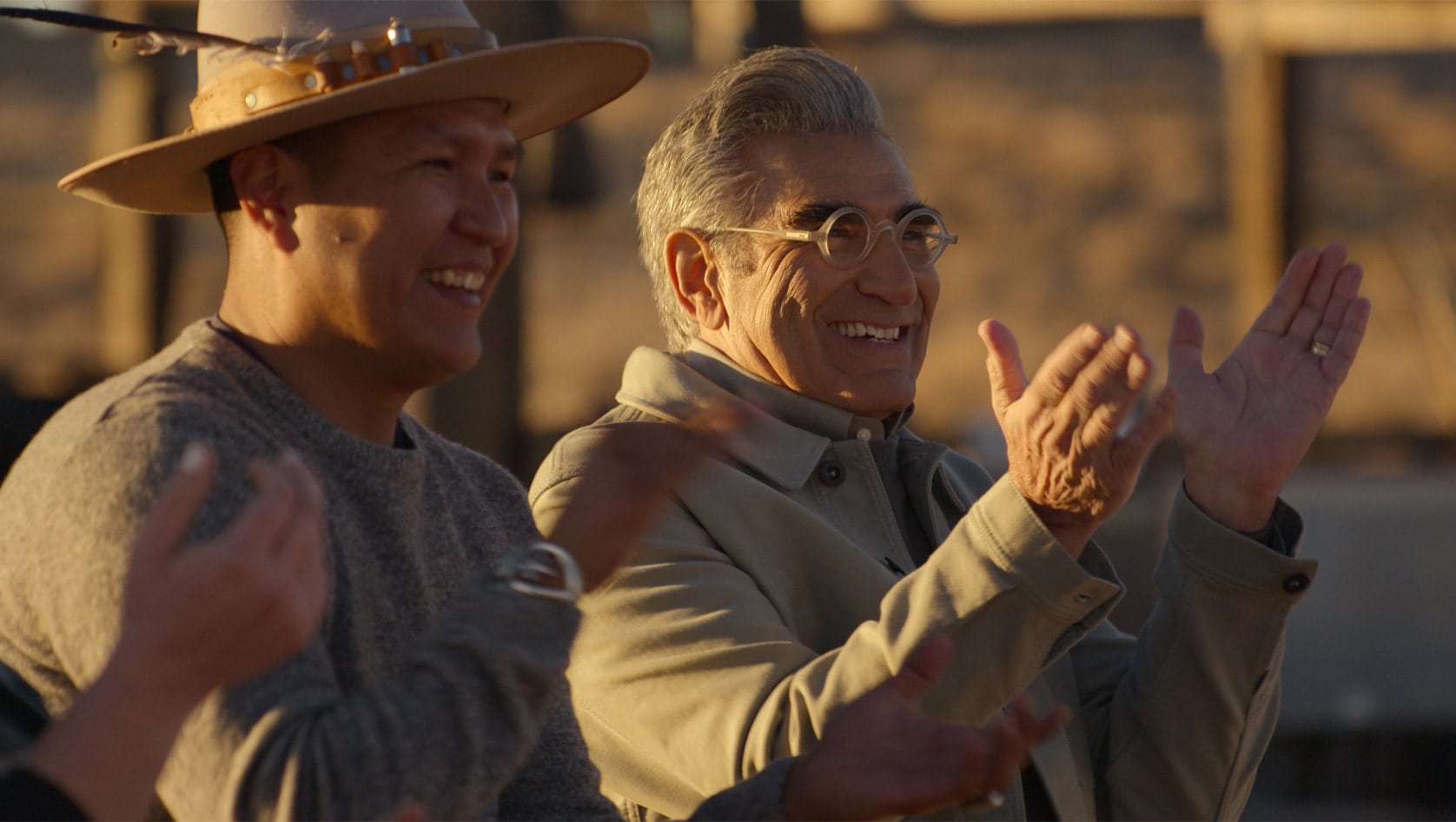 The Reluctant Traveler is not just a show about laughing at Levy's discomfort as he faces something that makes his heart race. It is an uplifting show that along with Levy himself, encourages its audience to find joy in the world around them. Sure these places are stunning and the accommodations are something out of a dream. However it's Levy's interaction with all the people and his willingness to do the non-touristy things that make this show truly something special.
Whether you love to travel or are as hesitant as Levy, The Reluctant Traveler is a show that can be enjoyed by all. It brings with it gorgeous backdrops, educational lessons, and of course humor. But what surprised me most of all was how no matter where Levy and whom he met, the idea of connection and family being the greatest joy in life remained the same. He may not have enjoyed every adventure but it's clear Levy and we, the audience, got something from the show. As he looks back on his traveling experience he remarks "it's about what's really important – nature, family, the friends that I met." Eugene Levy may not want to do another season of traveling but I for one hope they can convince him.
The Reluctant Traveler premieres on Apple TV+ on February 24, 2023.