This week the focus shifts from the main group back to Crosshair. The last time he was seen he had learned Cody had defected. Now he finds his loyalties to the Empire stretched to a breaking point. Let's get into "The Outpost" with this Bad Batch Season 2 episode 12 easter eggs and breakdown.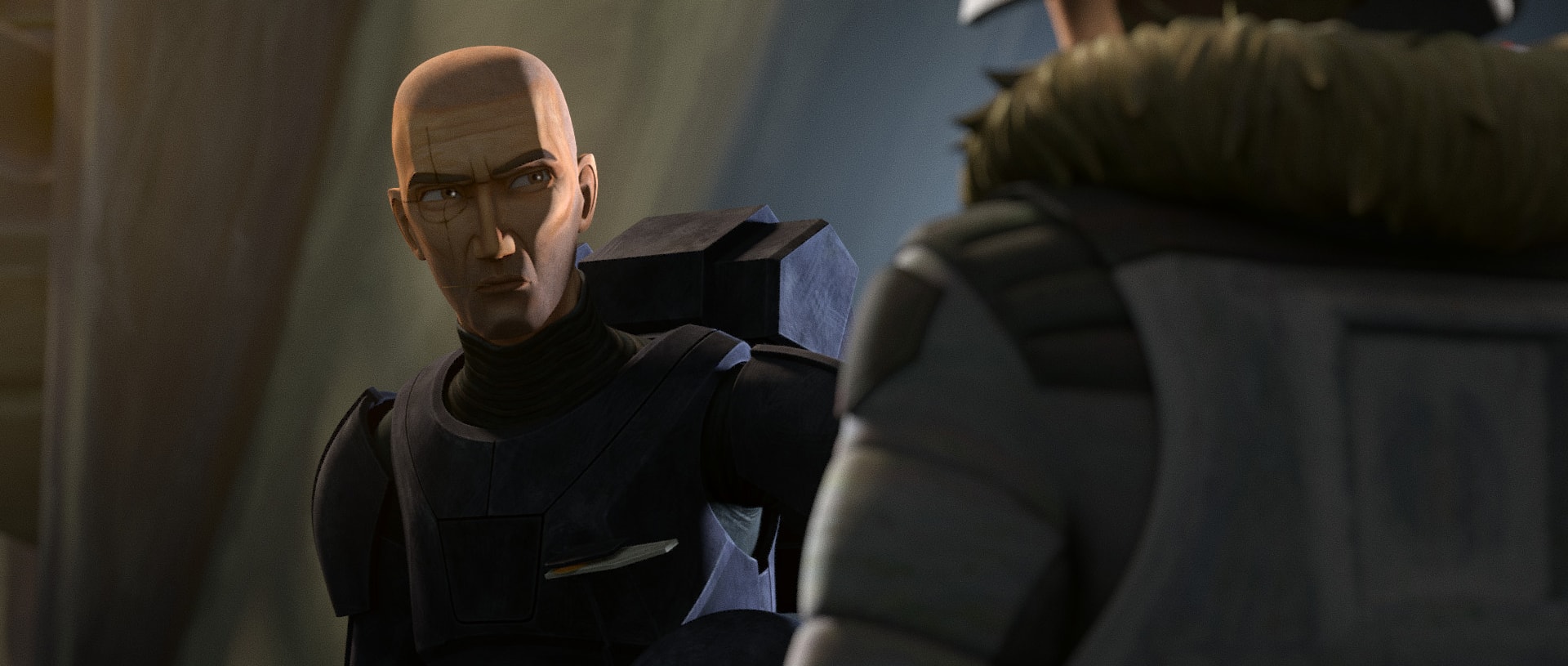 Bad Batch Season 2 Episode 12 Easter Eggs & Breakdown
Crosshair watches as Clone Troopers are led by Bragg to a ship. They have been forced into retirement. When they complain, she tells them to speak with the Imperial Information Bureau.
Bragg is a Captain who was first introduced in Season 1 of The Bad Batch.
Lieutenant Nolan (Crispin Freeman) is now Crosshair's commanding officer. The mission is at the Imperial Depot on Barton-4. High-value cargo has been stolen by locals and they need to secure it for a transfer. Nolan dislikes Clones. He calls them used equipment.
RELATED: Bad Batch Season 2 Episode 11 Easter Eggs & Breakdown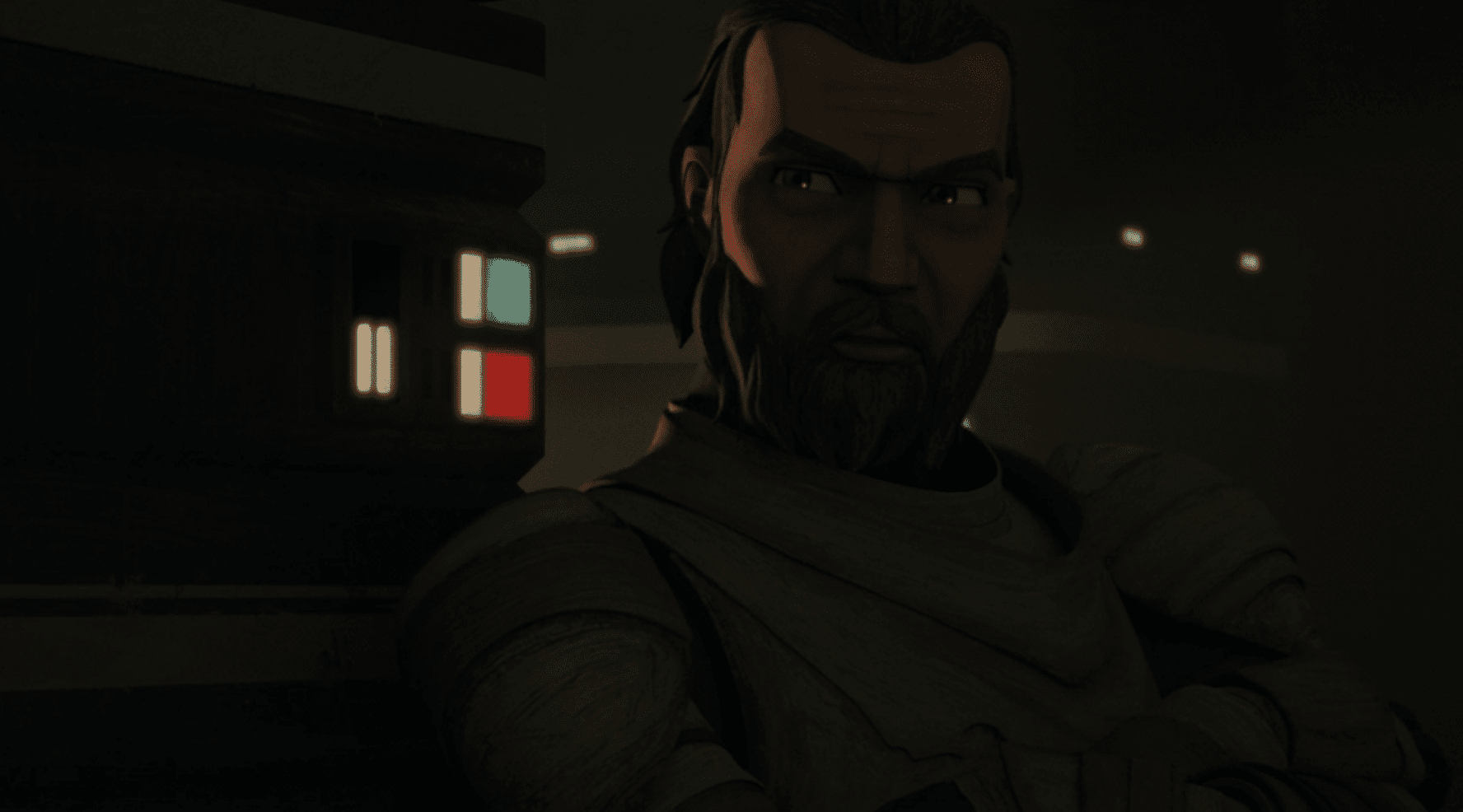 Barton-4 is a snow covered planet. Ice Vultures circle overhead as they approach the depot.
Commander Mayday is the clone officer in charge. He tells them that Hexx and Veetch are all that's left of the unit that was stationed there. The others are dead. He was expecting them 36 rotations ago.
The depot has been attacked by locals and raiders. Mayday doesn't know what is so special about the cargo.
Raiders attack the depot. Crosshair wounds one and he follows the trail of blood to a cave. Mayday finds him and tells him some escaped on a snow skiff.
They go back to the depot. Hexx and Veetch were killed in the raid. Nolan demands that Mayday and Crosshair go retrieve the cargo that was stolen.
While Mayday defuses the pressure mine Crosshair stepped on, he comments on how the Empire has essentially ignored the Clones since the war. Crosshair tells him he was part of Clone Force 99.
Traveling through the tunnels, they find the raiders' hideout and a battle ensues. They recover the cargo and finally see what was inside. It's Stormtrooper Gear while the Clones had been left with nothing but scraps. "We're good soldiers. We followed orders and for what?"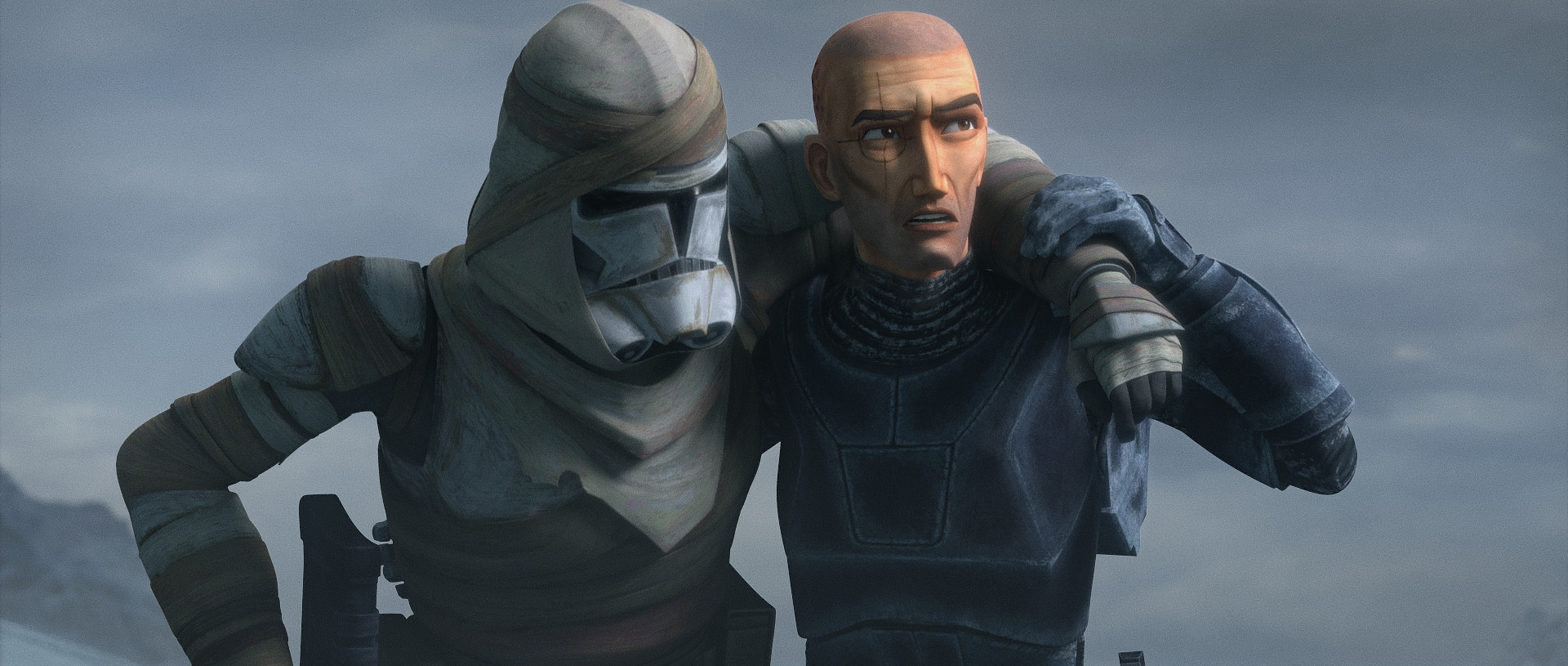 Suddenly there is an avalanche and Mayday saves Crosshair.
Crosshair finds Mayday buried in the snow and very injured. Despite making a comment about not carrying around deadweight earlier in the show, Crosshair refuses to leave Mayday behind.
They huddle together for warmth during the night and slowly make it back to the depot as imperial cargo ships fly overhead. Nolan is furious they didn't retrieve the crates and refuses to get Mayday a medic. Mayday dies.
Crosshair is upset but Nolan tells him is expendable just like Mayday. Crosshair kills Nolan and collapses, passing out as Stormtroopers surround him.
When he wakes up, Crosshair is on Tantiss in a medical facility. Emerie Karr tells him to cooperate and he might survive.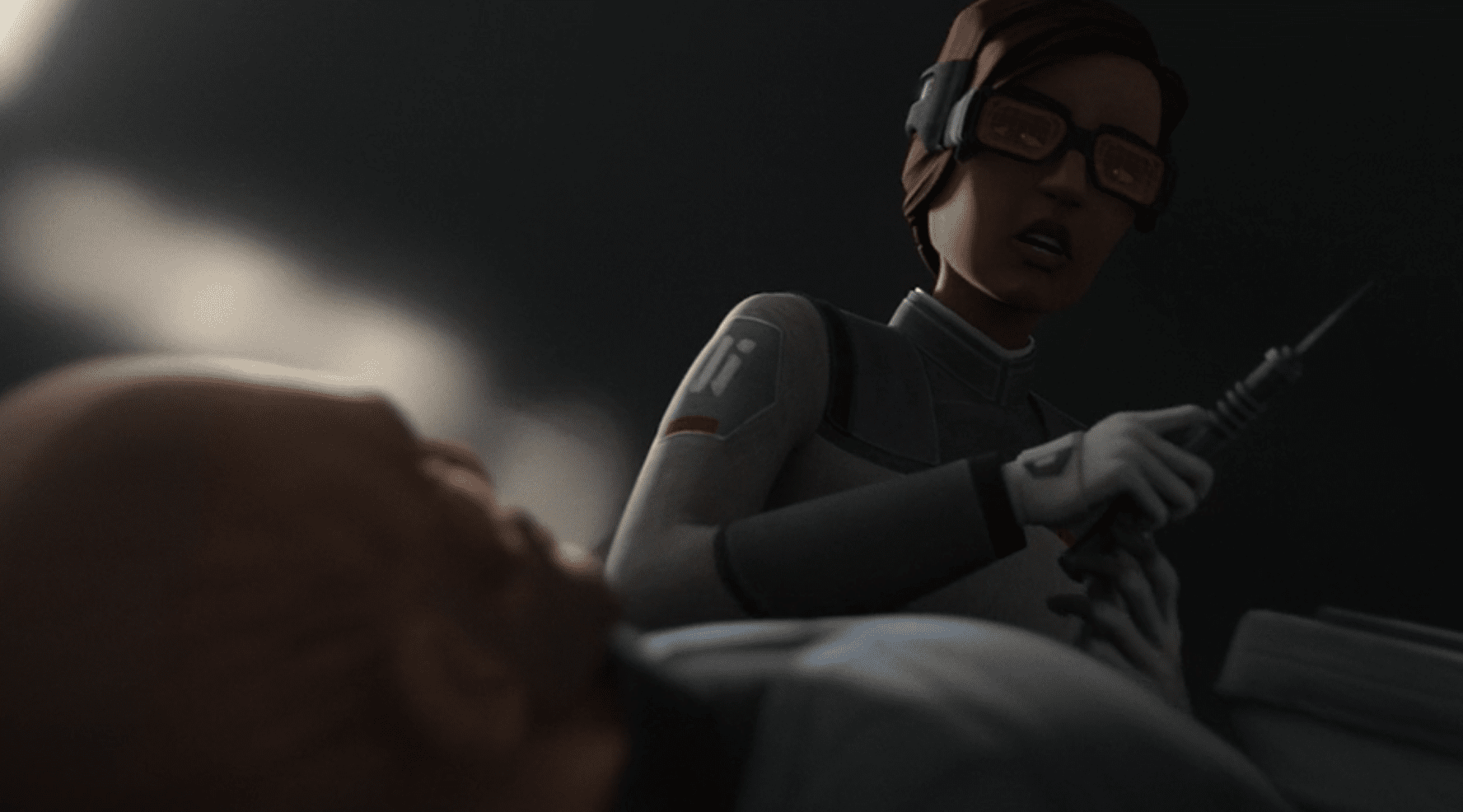 Episodes 1-12 of The Bad Batch Season 2 are now streaming on Disney+.