In The Bad Batch episode 10, the group leaves Omega behind with Cid as they embark on a mission to Raxus to rescue it's Senator from the Empire. While the guys are busy Omega manages to settle their debt with Cid proving she is quote the strategist. Let's get into "Common Ground" with this Bad Batch episode 10 easter eggs and breakdown.
This is your spoiler warning if you haven't watched episode 10 of The Bad Batch.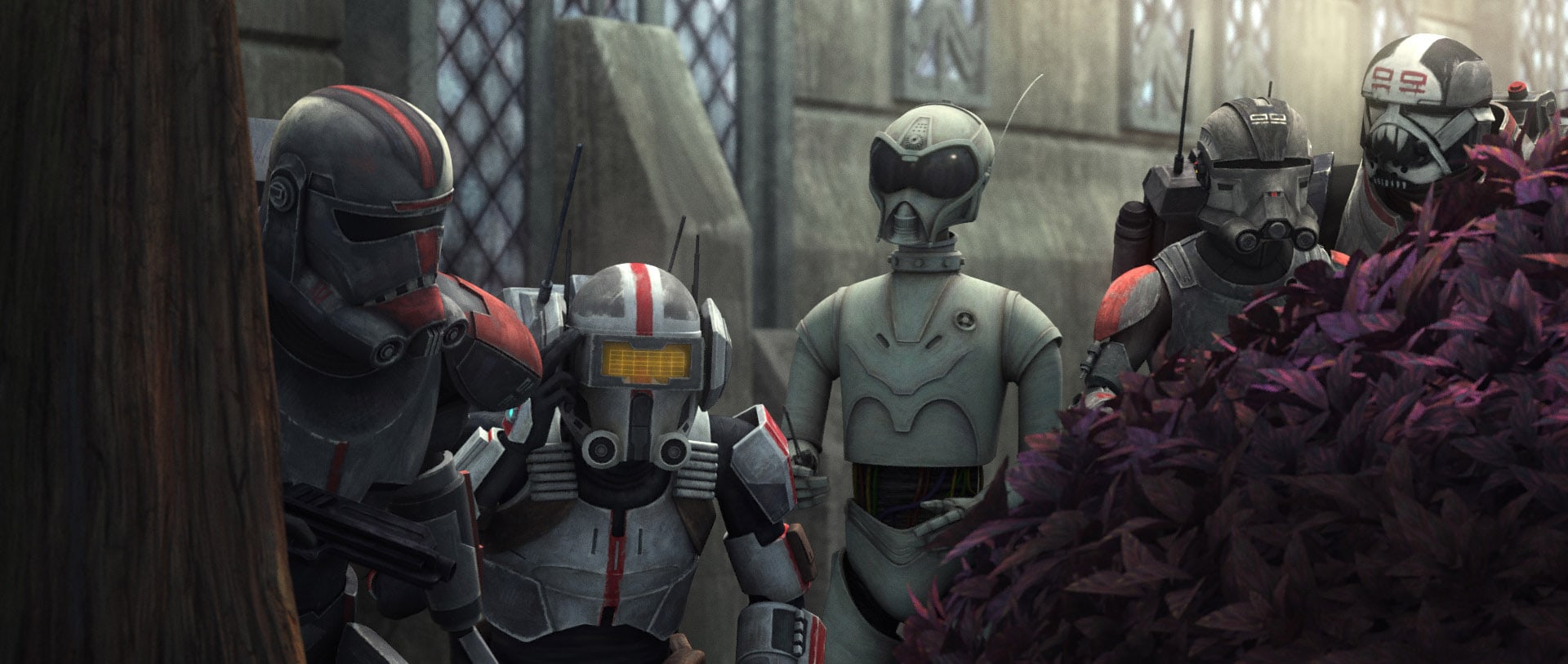 The Bad Batch Episode 10 Easter Eggs & Breakdown
On Raxus, the capital planet of the Confederacy of Independent Systems (CIS), the Empire is there to make the citizens bow to their order. Senator Avi Singh however refuses to be a puppet of the Empire.
Before addressing his citizens, Singh tells his droid GS-8 that if anything happens to him to follow his orders to the letter. He then steps up and tells his citizens this occupation isn't right and that the empire needs to go.
The Empire sends in AT-TE walkers to help control the crowd.
GS-8 sends a message out that the Senator has been taken hostage by Imperial forces and requires assistance. That message was sent to Cid.
RELATED: The Bad Batch Episode 9 Easter Eggs and Breakdown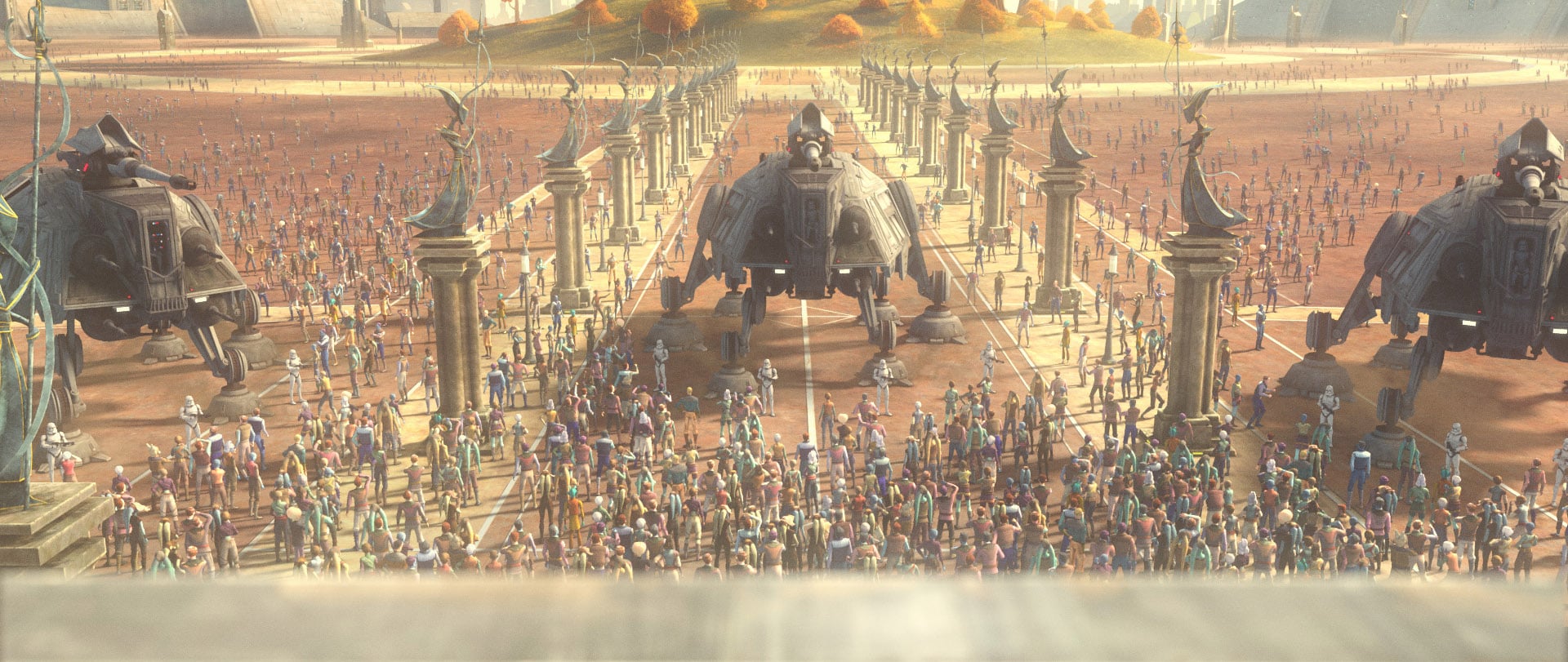 Back on Ord Mantell, Wrecker and Omega celebrate another successful mission with Mantell Mix. When Omega asks what their next mission will be Tech reminds her that with two bounty hunters after her it would be wise to keep a low profile.
Cid informs the Batch their next mission is to free Senator Avi Singh on Raxus. Hunter doesn't want Omega to come with them since the planet is full of Imperials now. Cid offers to watch Omega and Hunter reluctantly agrees.
The Batch lands on Raxus in the capital city of Raxulon. The squad seems reluctant to help a Separatist Senator but with their debt to Cid still outstanding they really have no choice. Raxulon was first seen in Star Wars The Clone Wars.
GS-8 leads them to the compound Senator Singh is being held in.
At Cid's Omega proves she is highly skilled at Dejarik. Cid asks her if she wants to make some money.
Before Senator Singh can be forced to share what he knows with Captain Bragg via the interrogation droid, Clone Force 99 saves him. They escape by taking control of an AT-TE.
After a slow but still exciting chase with the AT-TE, the Senator leads to them to spot where they can escape the Imperials through a tunnel. The Senator is hesitant about leaving his people and planet but Echo tells him to live to fight another day. After being unsure about helping a Separatist, the group has come full circle learning to respect this former enemy.
Omega's skill at Dejarik has caused quite the commotion and drawn a lot of attention. Hunter is at first annoyed because he told her to keep a low profile, however Omega earned enough money to pay off the Batch's debt.
Hunter challenges her to a game, if she wins no more sitting out on missions. Being great at strategy will further make Omega an invaluable part of the Batch.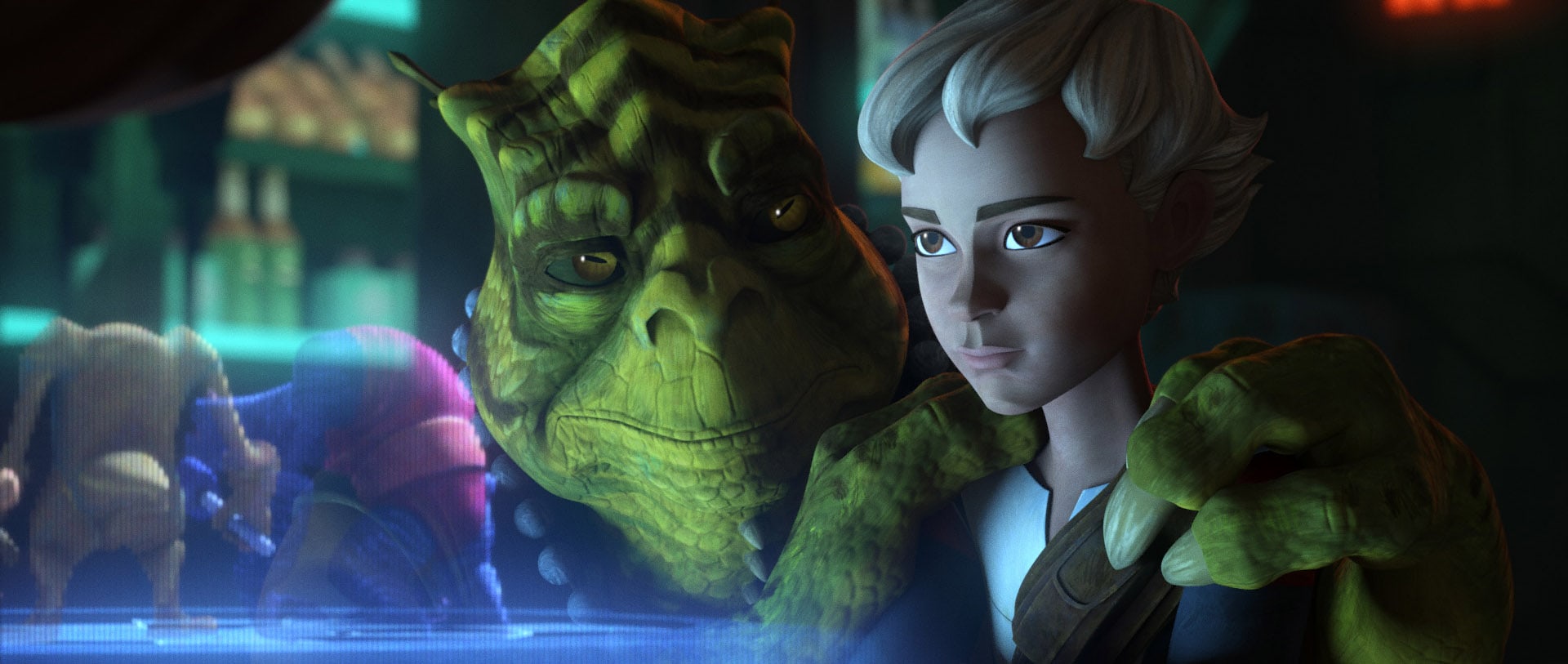 The Bad Batch is now streaming on Disney+.