Chang Can Dunk is not just a typical high school underdog story. It goes beyond those familiar tropes for a deeper conversation about self-identity and changing relationships while still maintaining the fun and hope found in these types of films.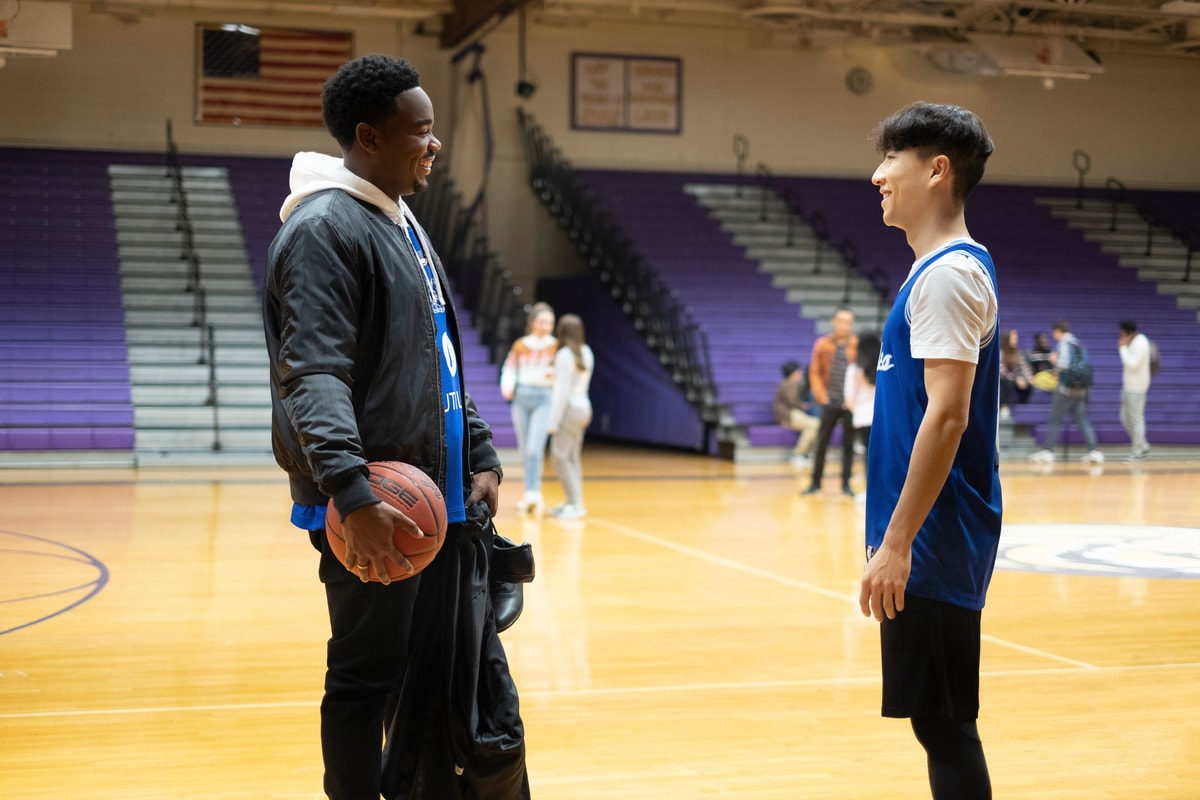 Chang Can Dunk Review
16-year-old Chang (Bloom Li) is a basketball super-fan who looks up to his hero, the late Kobe Bryant. Chang is a good kid, who does well in school, is in the band, and spends his free time volunteering at the hospital with his best friend Bo (Ben Wang). One day at band practice he meets and instantly becomes enamored with new student Kristy (Zoe Renee). But he has a rival for her attention – his former best friend Matt (Chase Liefeld), who happens to also be the star of the school's basketball team. Their attempts to outdo each other comes to a head when 5'8″ Chang declares he will be able to dunk by Homecoming, 10 weeks away. The stakes are high and on his way to the basket, Chang will be confronted with important life lessons.
Chang Can Dunk is a charming, coming-of-age story that feels familiar yet still manages to break the mold and bring something new to the court. Writer-director Jingyi Shao has created an inspiring story that goes far deeper than the underdog achieving his goal of high school level stardom. While basketball might be the catalyst, the heart of this film is Chang's journey to understand his self-identity and heal the strained relationship with his mother Chen (Mardy Ma).
RELATED: Rise Movie Review: The Inspiring Story of The Antetokounmpo Family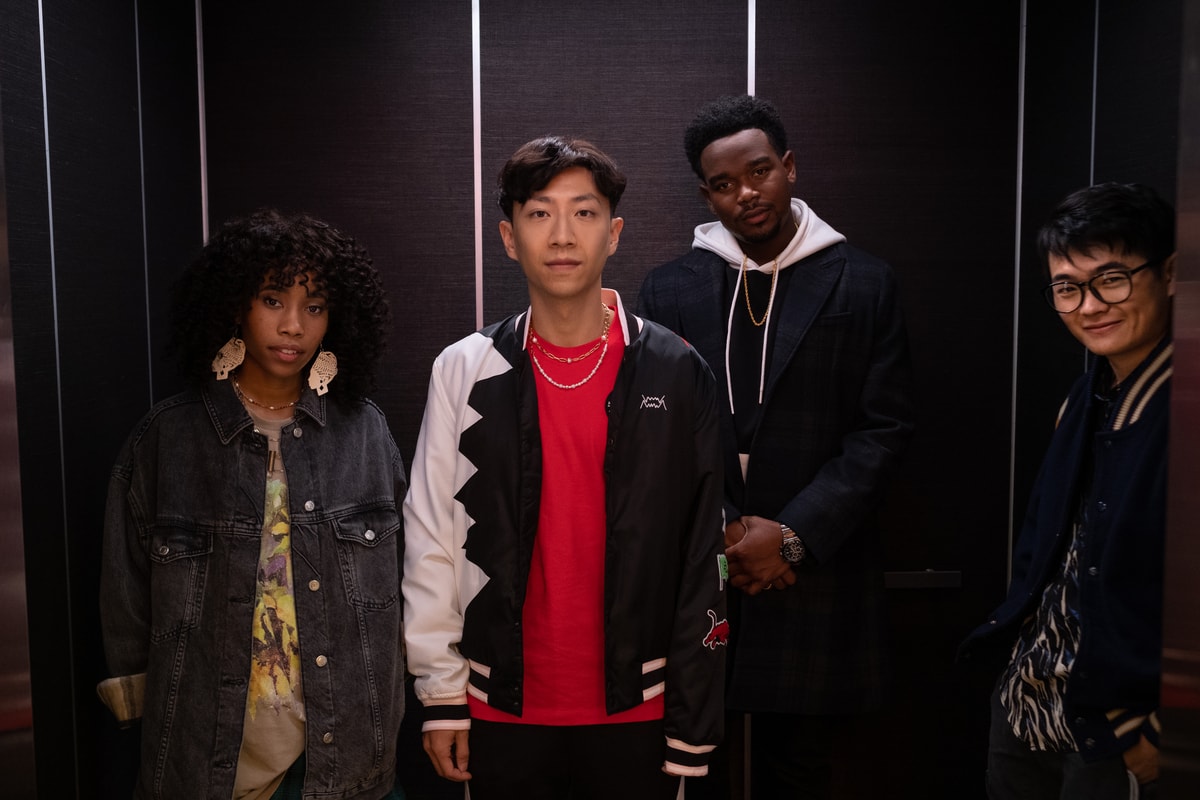 On its surface, Chang Can Dunk covers every trope of a typical high school sports movie. The underdog wants to not only shut the mouths of any doubters but also to impress a girl. This leads him on a journey to overcome his lack of skill to prove he is worthy of the team and the young woman. There is the fun yet uplifting training montage, which is elevated thanks to Shao's onscreen use of graphics and the hilarious Deandre (Dexter Darden), a former NBA player turned Verizon store employee. Deandre is Chang's own Mr. Miyagi and yes he uses some unusual training methods too. All of this of course leads up to the moment where Chang attempts his epic dunk.
Very familiar ground, but just as you are expecting the happy ending with plucky outro music framing a cheering crowd, Shao pivots away to the real heart of the film. This change of focus adds depth to Chang's character development and the overall plot. Chang isn't just out to prove his haters wrong or impress Kristy, he is waking up early, drinking protein shakes, and working himself to the bone in order to figure out who he is as a person. From the moment he is introduced to the end, Shao keeps a tight focus on Chang and highlights every aspect of his life. Beyond the basketball-loving, teen boy surface is a kid who is trying to figure out where he belongs in the world around him. His struggle to find his identity is further complicated by the strained relationship he has with his mother.
That mother-son bond is the true core of the story. Unlike typical sports movies, Chang doesn't have the happiest home life. Chen is a single mom, who comes home exhausted from long shifts at the hospital. His father is mentioned but never seen, making it clear he is not helping their situation at all. Chen loves her son but has no interest in basketball and as a teenager, Chang doesn't seem to notice at first the strain his mother is under. These two care for one another but circumstances have pulled them apart and their path back to one another elevates this story and makes it far more interesting than just a sports movie. Not to mention Li's performance is incredible as he portrays Chang dealing with the highs and lows of fame.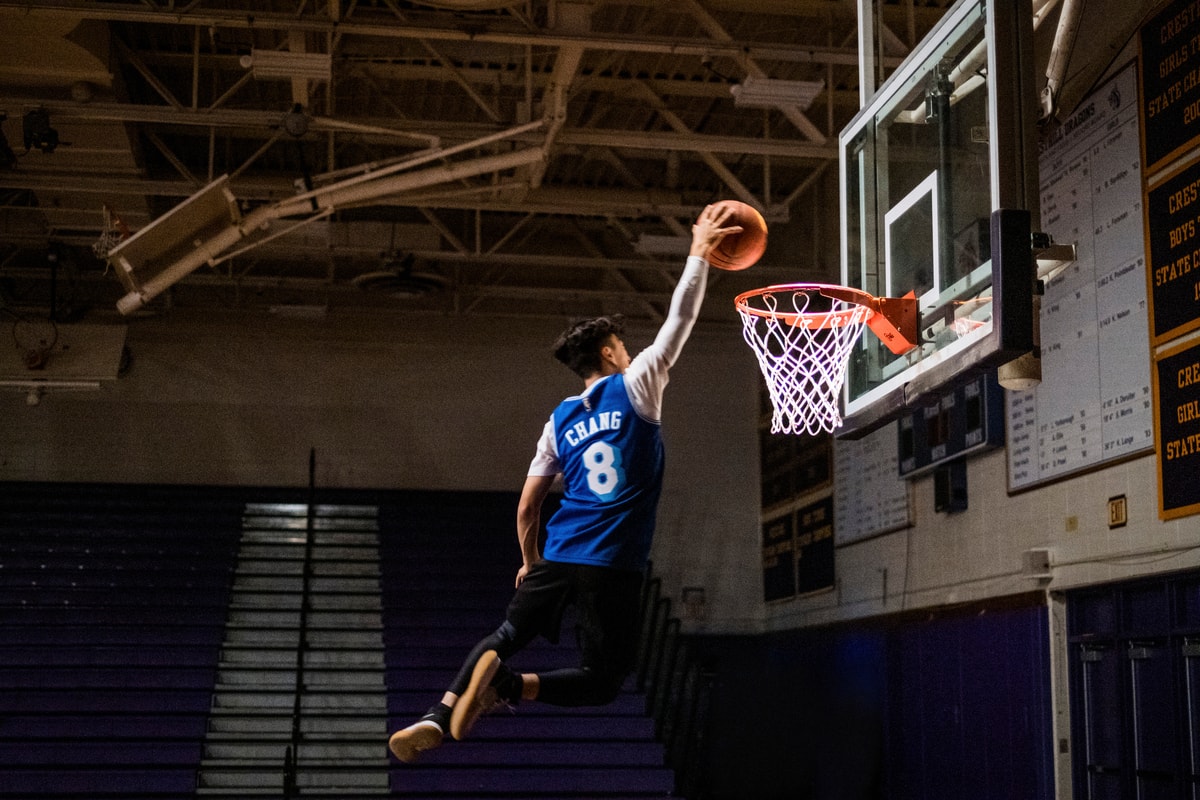 Shao not only does a fantastic job with Chang and Chen's evolving relationship but with the other characters and themes as well. Matt isn't just a one-dimensional antagonist who is there simply to egg on the protagonist. He's not a bad kid either, just full of himself at times which could be partially blamed on his friends and parents. Kristy is more than a love interest. She has her own objectives that have nothing to do with what the cute boys are saying about her. But my favorite aspect aside from Chang and Chen, are the moments that deal directly with lost dreams, fleeting stardom, and depression. Shao isn't afraid to tackle these topics head-on, which is another rarity in sports films. The magic here is that he does so in a way that gives the film meaning without making it heavy.
Although the pacing throws off the story a bit when the tonal shift occurs, ultimately Chang Can Dunk wins the day. It is a heartwarming, inspiring, and fun story that isn't afraid to highlight issues young tweens and teens face. In fact, it can be a conversation starter for families about the dangers of fitting in and chasing fame. While it serves as a warning, this film also doubles as an encouragement to everyone who is working hard to meet their goals. As Chang learns, there are no shortcuts to dunking or in life. When you put in the work, that is when you will see yourself soar.
Chang Can Dunk is now available on Disney+. It is rated PG for language and some thematic elements.