In part one of the Bad Batch Finale, Clone Force 99 and Echo head to Tarkin's Compound. Their mission is to track Dr. Hemlock back to where Crosshair and the other Clones are being held captive. Let's get into "The Summit" with this Bad Batch Season 2 episode 15 easter eggs and breakdown.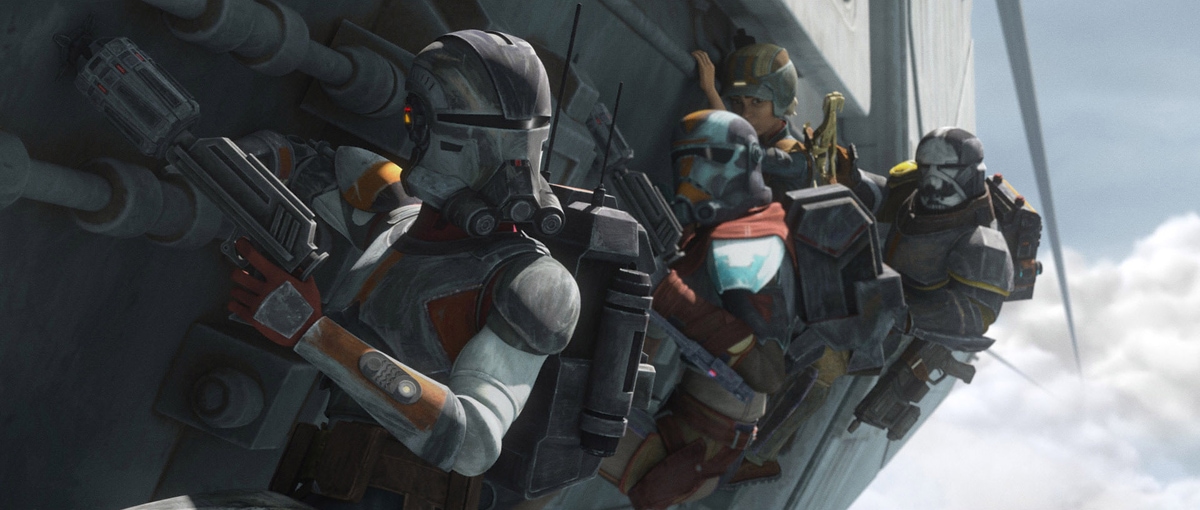 Bad Batch Season 2 Episode 15 Easter Eggs & Breakdown
On Pabu, Clone Force 99 and Echo are trying to find out where Hemlock is holding Crosshair and the other Clones prisoner. The base is unknown but Echo tells them Hemlock is due to attend an Imperial Summit at Tarkin's Compound on Eriadu. Eriadu was first seen/mentioned in the Tarkin novel.
Hunter is hesitant to try and help Crosshair. Tech understands but reminds him that he is still their brother. The others want to save Crosshair. Hunter agrees but they won't have any backup since Rex is on another mission.
Phee says goodbye to Tech, which is awkward since he is only starting to realize her feelings for him and vice versa.
RELATED: Bad Batch Season 2 Episode 14 Easter Eggs & Breakdown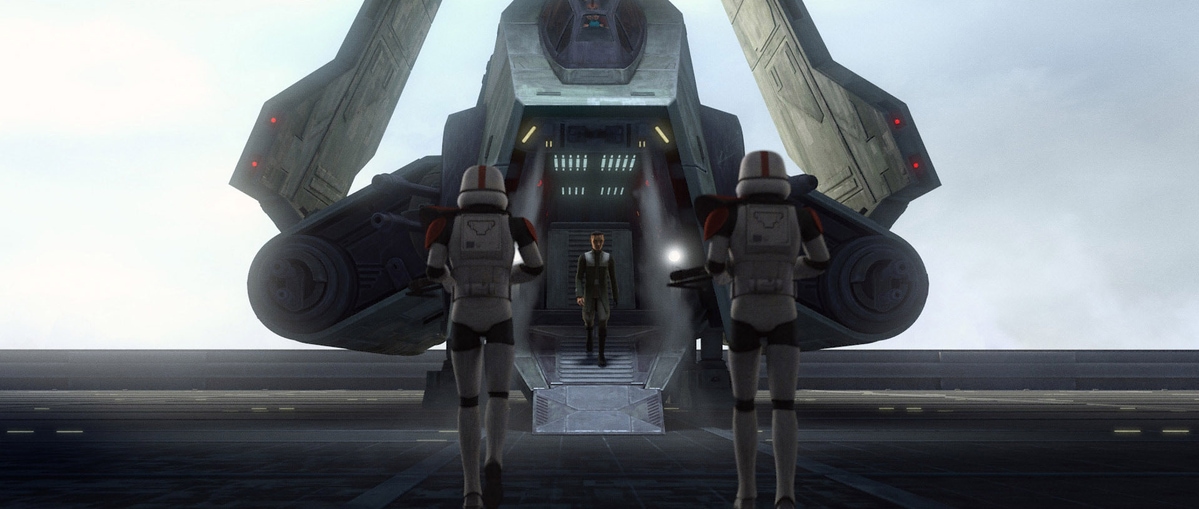 Dr. Hemlock arrives on Eriadu for the Summit. He is escorted by Troopers to see Governor Tarkin.
To get past the Imperial Ships orbiting the planet, Echo uses a Clearance Code he got from one of his and Rex's contacts. It works and Vessel 1143 is cleared to approach.
The only way into the Compound is by riding on one of the Sky Rail cars. Tech disables a sensor and they hitch a ride to the compound. They easily take out the Stormtroopers guarding the area and get inside.
RELATED: Bad Batch Season 2 Episode 16 Easter Eggs & Breakdown
Inside Tarkin's office, he tells them they need to unify the galaxy to keep dissent down. In order to do that, Hemlock's Advanced Science Division cloning program is the key. Hemlock tells Tarkin and the others he is using the decommissioned Clones as test subjects in his experiments.
Commander Krennic is also at the Summit. Krennic is giving an update about Project Star Dust. This is the same project from Rogue One aka the Death Star.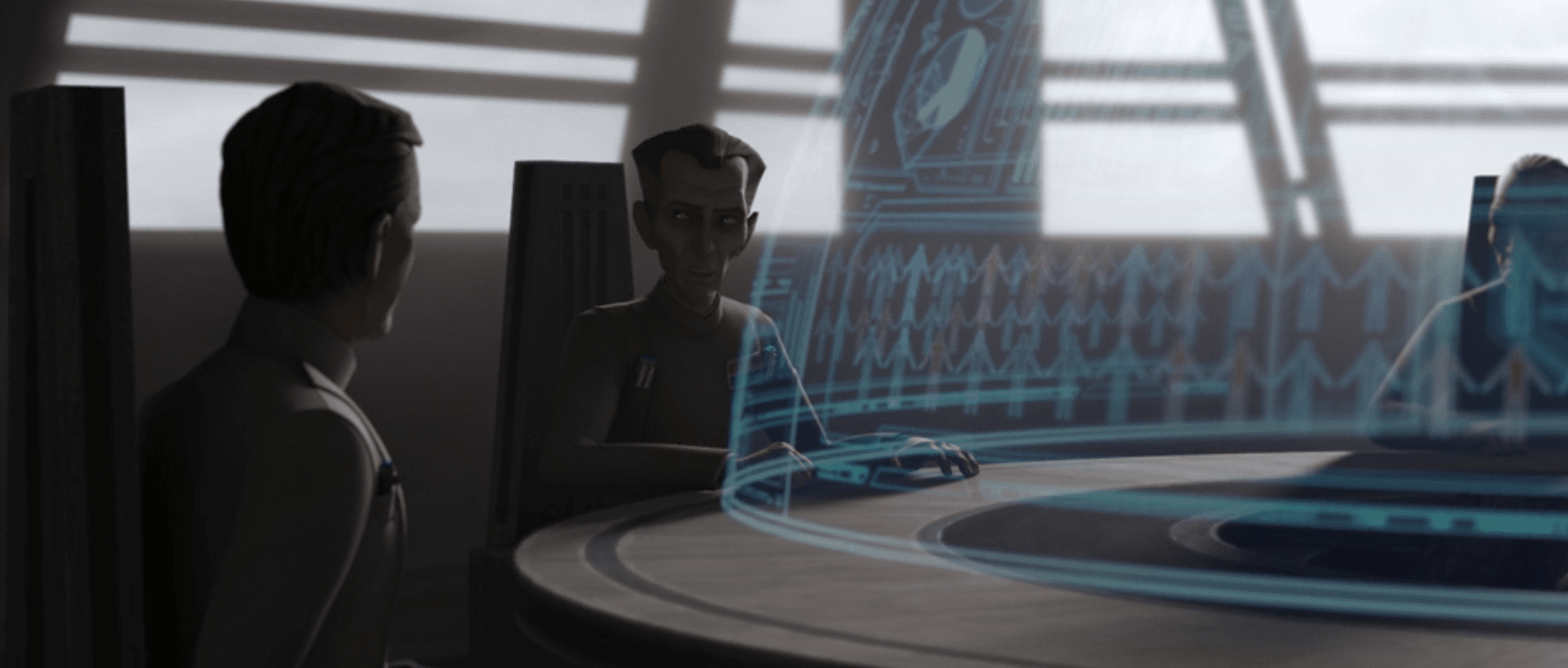 In the hangar, the Batch splits up. Tech, Echo, and Hunter search the manifest for Hemlock's ship. Wrecker and Omega are sent to plant the homing beacon.
A mouse droid scurries by.
Hunter and Tech are concerned that several cameras seem to be offline and go to investigate. They find that Saw Gerrera is also on the base planning an attack. He plans on taking out all the Imperial officers, but Hunter and Tech won't let him because they need to track Hemlock. The argument is interrupted by security forces.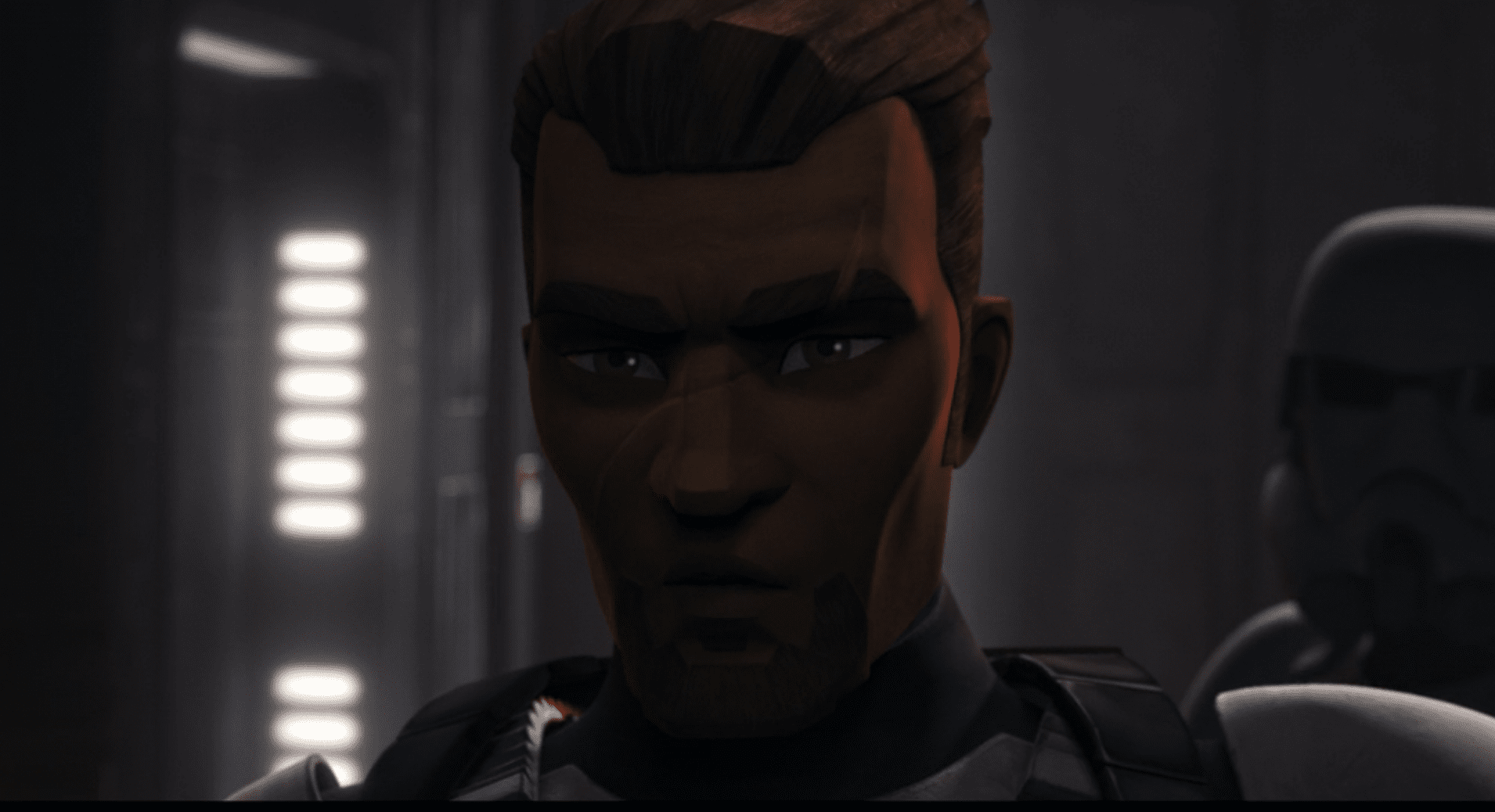 Saw escapes and blows the hangar which destroys Hemlock's ship. It also shorts the power to the railcar which leaved the Batch stranded bid air.
The Bad Batch Season 2 is now streaming on Disney+.