Part 2 of the Bad Batch Finale and it is heartbreaking. One of the Batch sacrifices himself and Dr Hemlock closes in on Omega and the others. Plus they are betrayed by an old "friend." Let's get into "Plan 99" with this Bad Batch Season 2 episode 16 easter eggs and breakdown.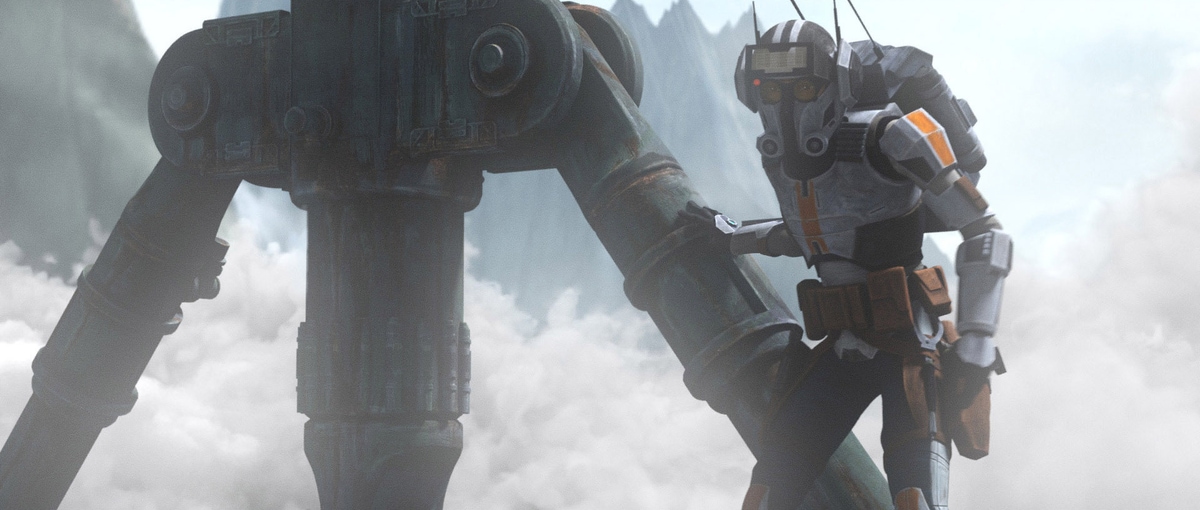 Bad Batch Season 2 Episode 16 Easter Eggs & Breakdown
Tech figures out a way to get the railcar moving again. The others battle stormtroopers while he attempts to reboot the system. Tarkin sends in air support to take out the Batch.
Tech gets the power back on but the damage to the cars forces him to enact Plan 99. He cannot save himself and the others so Tech sacrifices himself to save them.
The railcar crashes, Omega is hurt. They fight their way back to the Marauder. Hunter tells them to go back to Ord Mantell. AZI will be able to help Omega.
RELATED: Bad Batch Season 2 Episode 15 Easter Eggs & Breakdown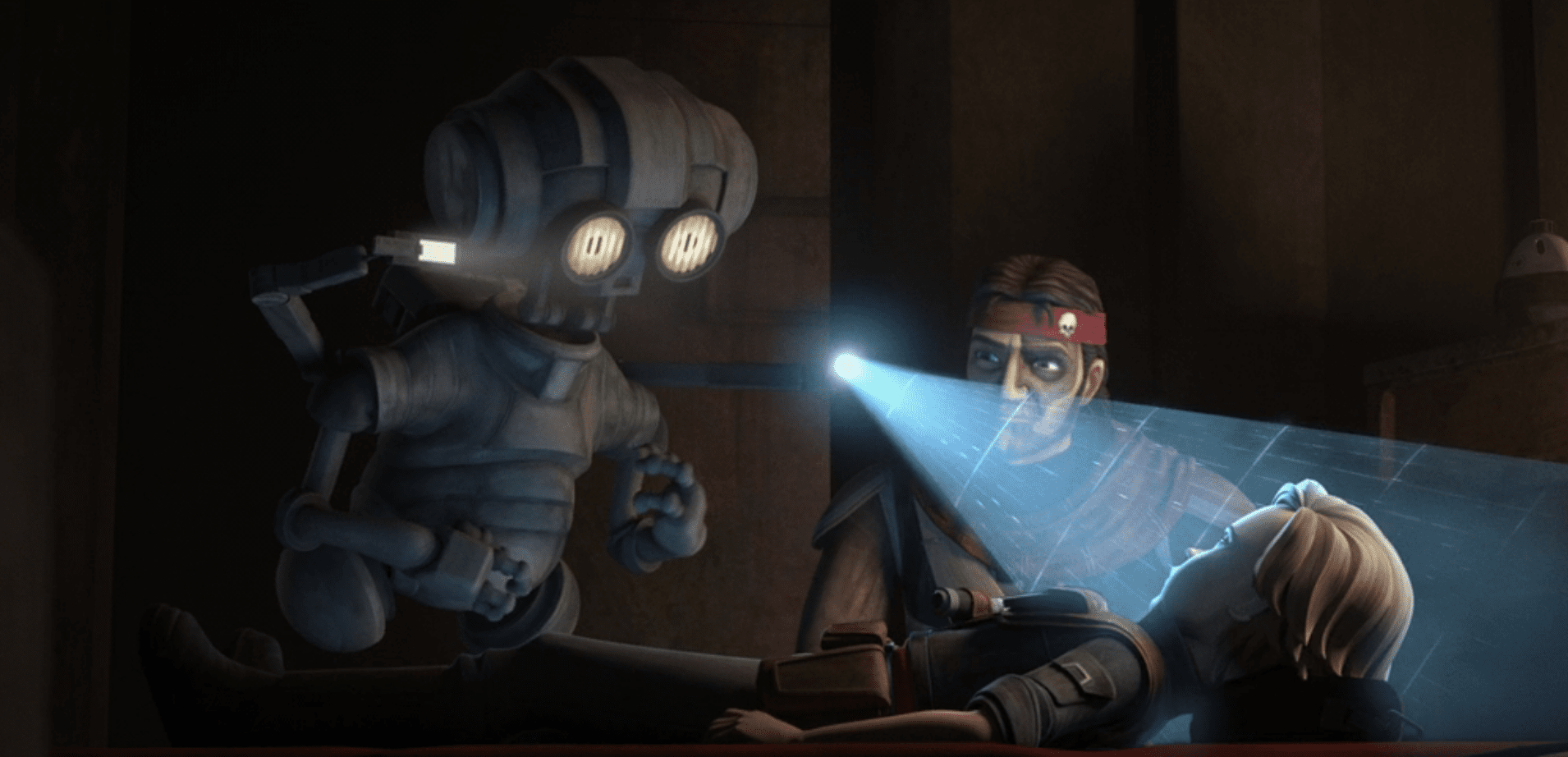 On Mantell, AZ fixes up the Batch, they all sustained injuries. Wrecker is in a neck brace and Hunter is bandaged. Omega cries over Tech, they are all sad that he did not make it.
Hunter tells her the Galaxy has changed. He tells her that he and Wrecker think Pabu would be a good home for all of them.
Echo is on the ship when Gonky alerts him to Imperial ships in the area. The comms are jammed. Cid has betrayed them.
Hunter tells Omega to escape and find Echo. He will get Wrecker. Omega disobeys and she and AZ go back to Cid's to help Wrecker and Hunter.
Dr. Hemlock and his Clone Commandos capture Wrecker and Hunter.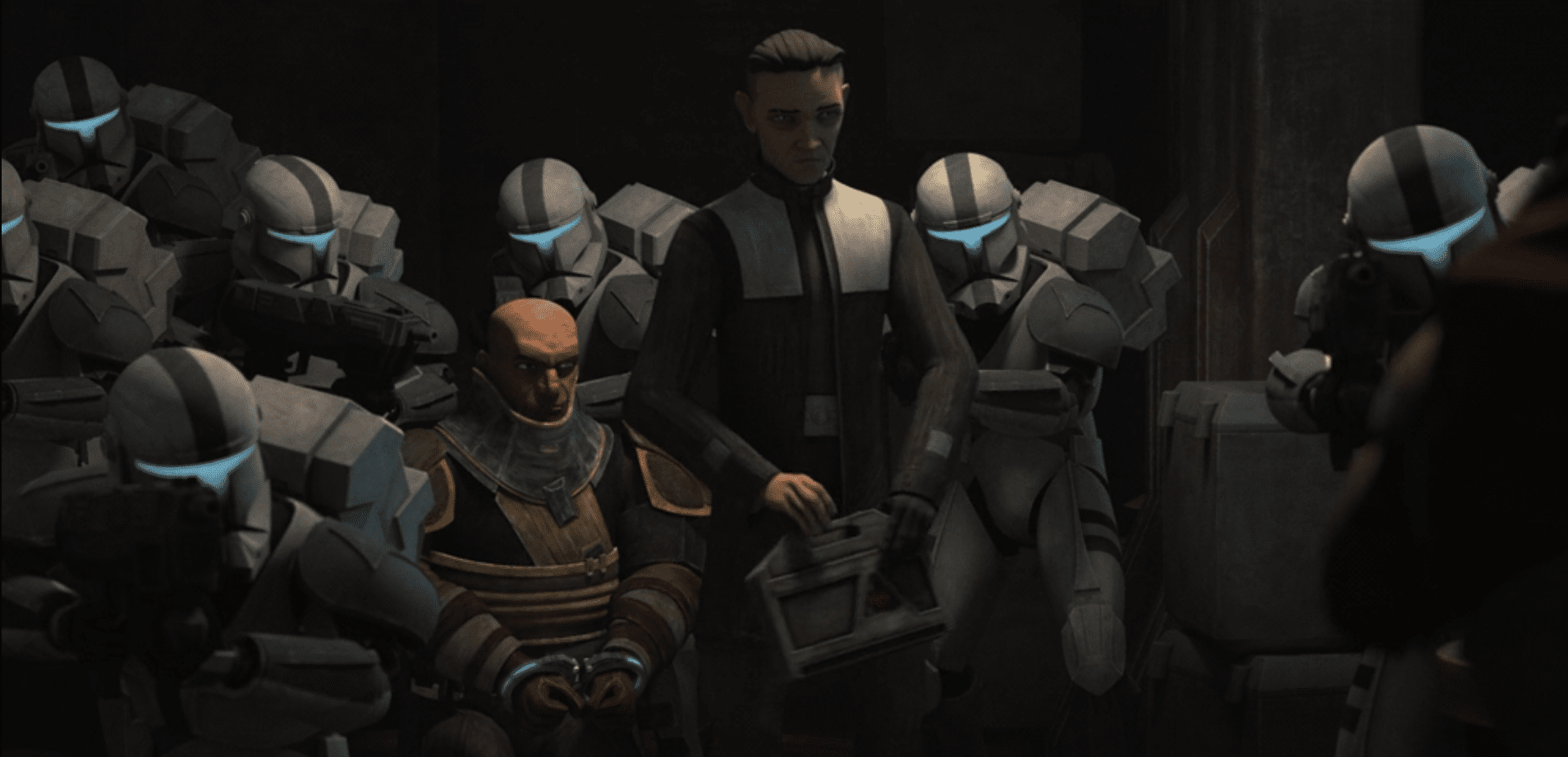 Omega stays hidden and follows them. She sends AZ to find Echo while she faces off with Hemlock and his troops.
AT-ST Walkers are patrolling the streets of Mantell.
Hemlock tells Omega he will let Wrecker and Hunter live if she comes with him. He tells her Nala Se is waiting. Omega is stunned and captured. He pulls out Tech's goggles to prove he is dead.
Hemlock takes Omega to Tantiss and tells Hunter and Wrecker that they will be sent back to Tarkin for questioning.
Echo jumps in an AT-ST and helps Hunter and Wrecker escape. They make it to the Marauder but unfortunately Hemlock is gone and they can't track his ship.
Lula sits along in Omega's room. Hunter is determined to get her back.
Hemlock arrives with Omega on Tantiss. Nala Se is brought out to see her. Hemlock tells Nala Se if she fails the Emperor, Omega will pay the consequences. She doesn't believe what the Emperor wants is possible.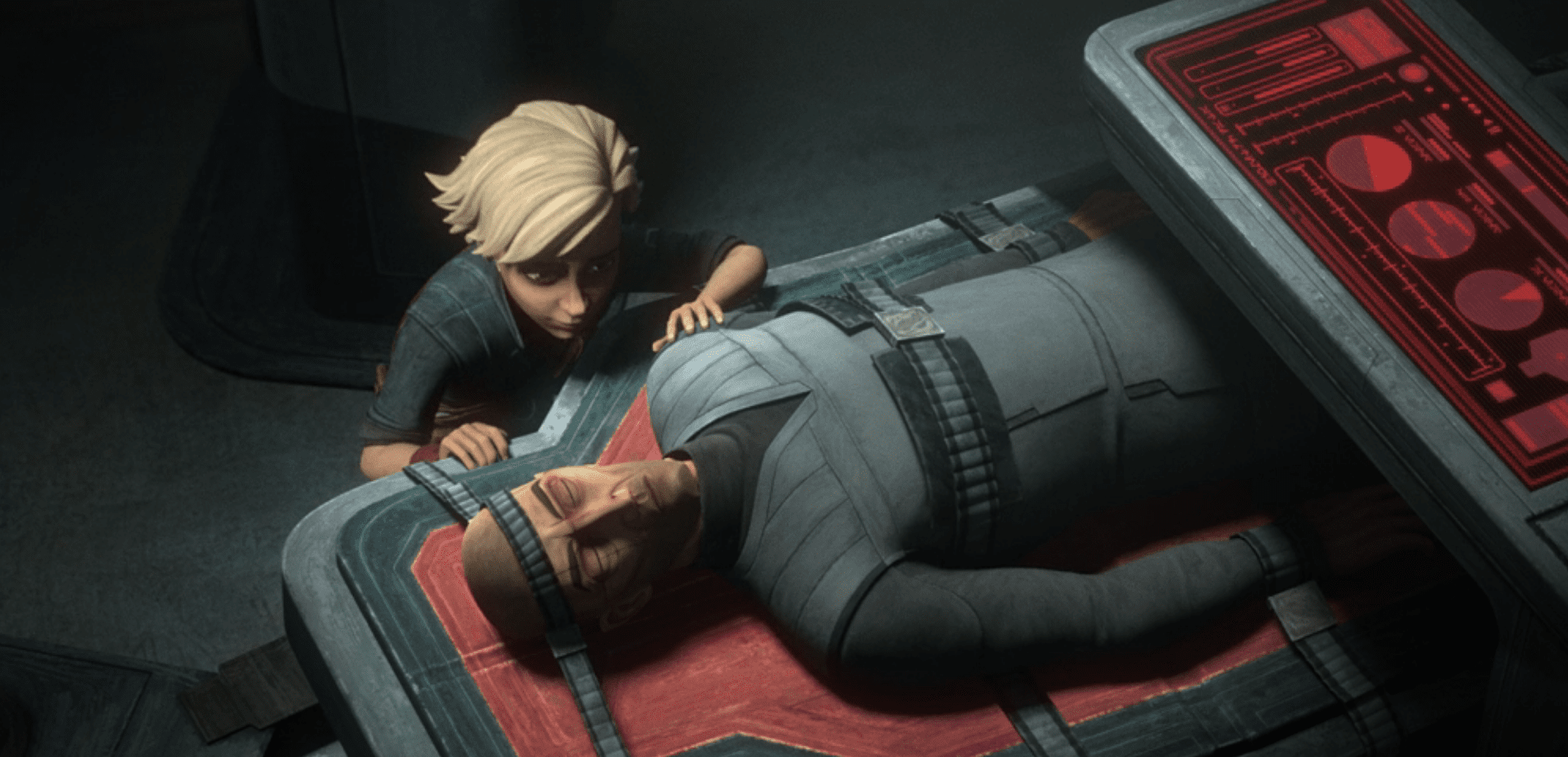 Omega is left in a room where other Clones have been strapped down to tables, including Crosshair.
Emerie reveals to Omega that she is also a Clone.
The Bad Batch Season 2 is now streaming on Disney+.