Gorian Shard returns for revenge but he will have to deal with more than just Mando this time. A fan Rebels favorite makes his live action debut and the best Captain in the Republic is back as well. Let's get into Chapter 21 "The Pirate" with this Mandalorian season 3 episode 5 easter eggs and breakdown.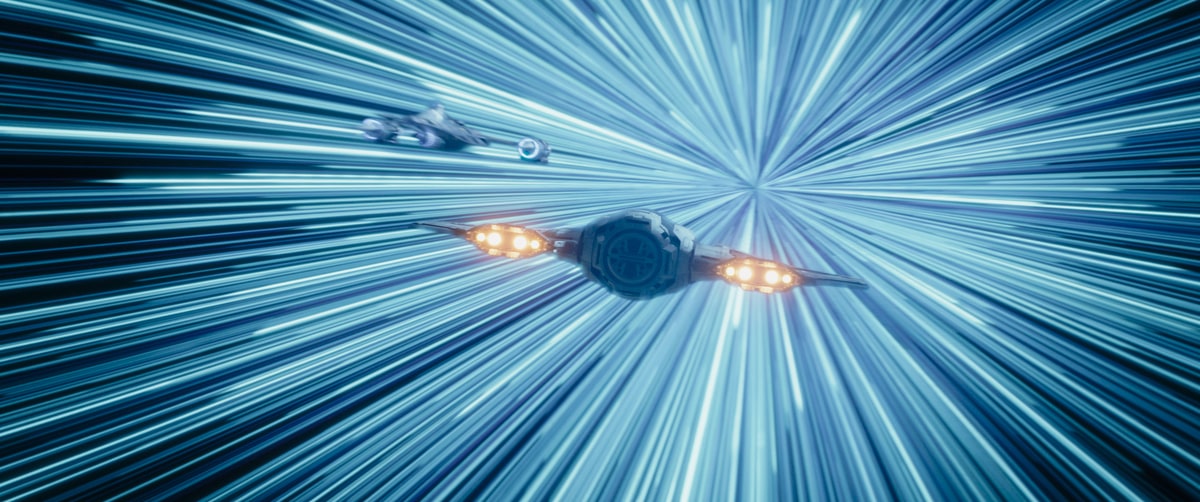 The Mandalorian Season 3 Episode 5 Easter Eggs & Breakdown
On Nevarro, the pirates have returned. One of their corsair ships is flying low.
Gorian Shard hails Greef Karga. He is still upset about the pirates that were killed on the planet. Karga responds "he shot first." No doubt then or debate, unlike with Han Solo and Greedo.
Shard brings up Nevarro is no longer under the protection of Moff Gideon. Karga says the Spinward Patrol visits regularly. Spinward is a collection of planets in the Outer Rim. Shard laughs saying the New Republic can't even protect the Mid Rim from the Pirate Nation.
This isn't Sabaac.
RELATED: The Mandalorian Season 3 Episode 4 Easter Eggs & Breakdown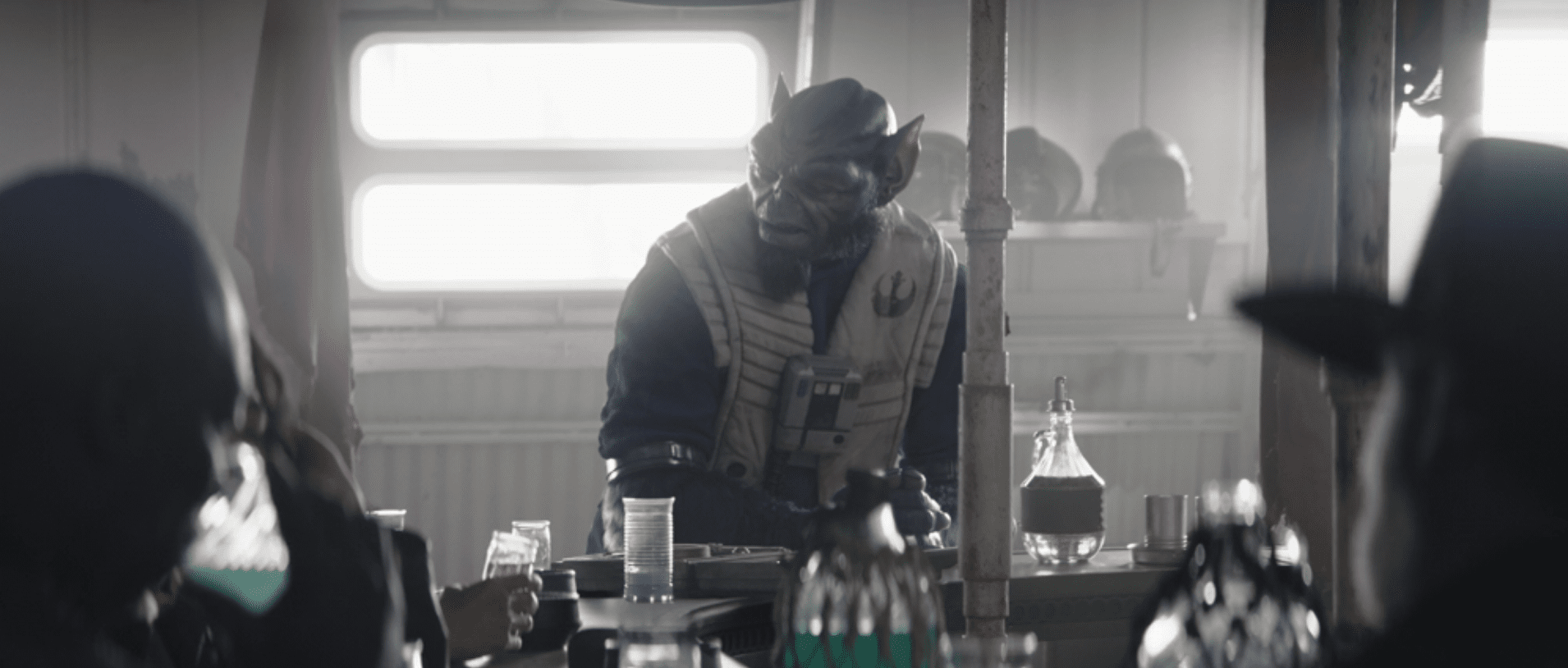 A Y-Wing lands at Adelphi base full of New Republic pilots including Captain Carson Teva (Paul Sun-Hyung Lee). He talks to Zeb Orrelios (Steve Blum). This is the first time the Star Wars Rebels character has been seen in live action.
Teva goes to Coruscant to ask for help in defending Nevarro. Elia Kane watches as he goes in for a meeting with Colonel Tuttle (Tim Meadows). Since Nevarro isn't a member planet, the Colonel tells him there is nothing they can do.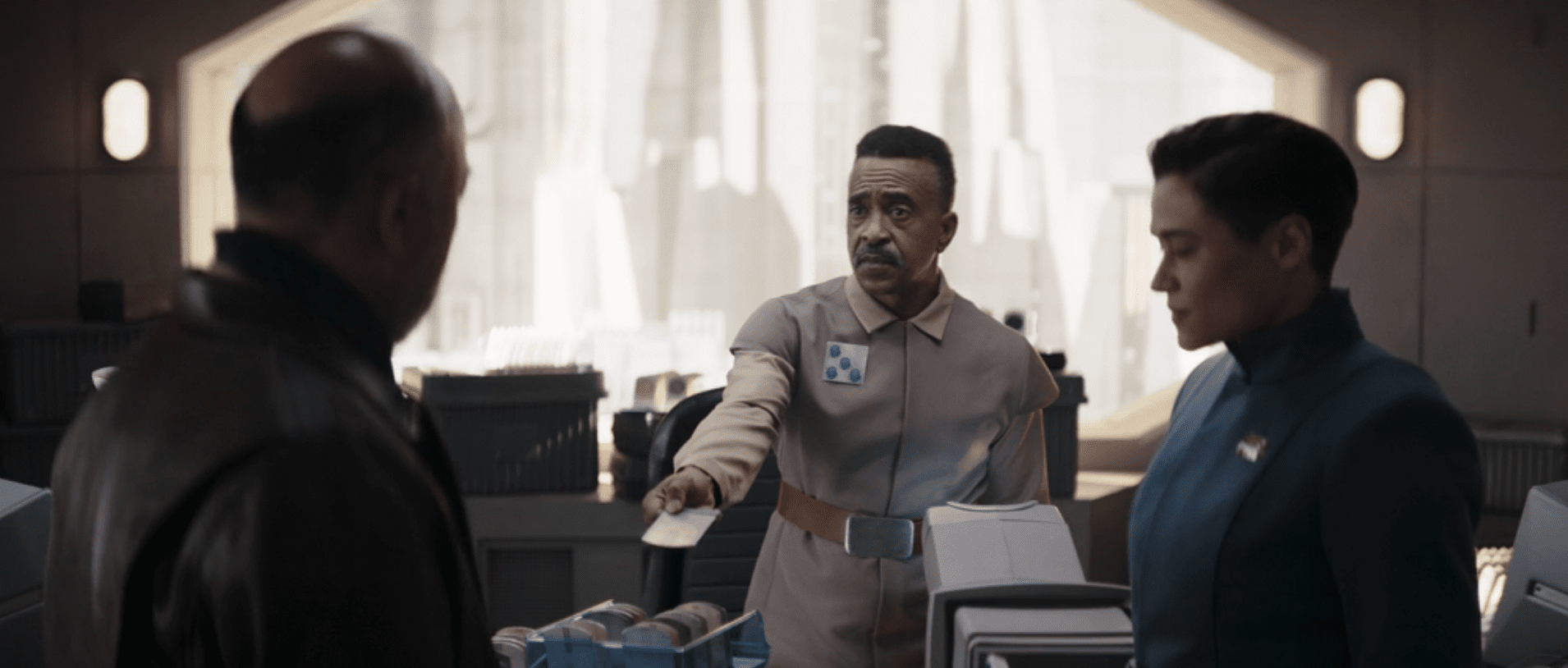 Captain Teva is concerned that this isn't an isolated incident since Stormtroopers and Tie Fighters have been seen in the area before. He warns this problem may get too big for them to handle.
Karga leads his people to safety in the desert. He tries to reassure them that help will be coming soon.
Since the New Republic was little help, Teva goes to Bo-Katan and Din to get their help in saving Nevarro.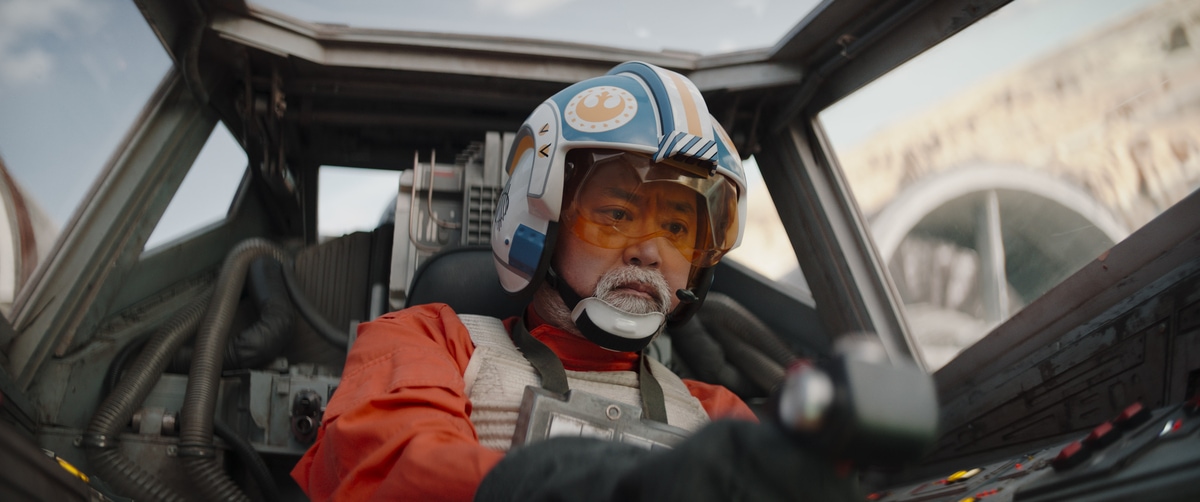 Teva served with R5 in the Rebellion, that's how he found the secret Mandalorian hideout. He also tells Mando he thinks the Empire is growing again and this may be part of it.
Din recruits the other willing Mandalorians to help rescue Nevarro. He tells them it may also be time for them to relocate to Nevarro, where they are welcome. To once again live in the light. Din finds an unlikely ally in Paz Vizsla.
Bo-Katan uses her military knowledge to organize their attack on the pirates.
On Nevarro the Pirates are pillaging and drinking. Din arrives to distract Gorian while Bo-Katan and the others move into position to secure the town. Vane is after Din.
The Anzellans watch from their shop as the Mandalorians land in the city and fight the pirates.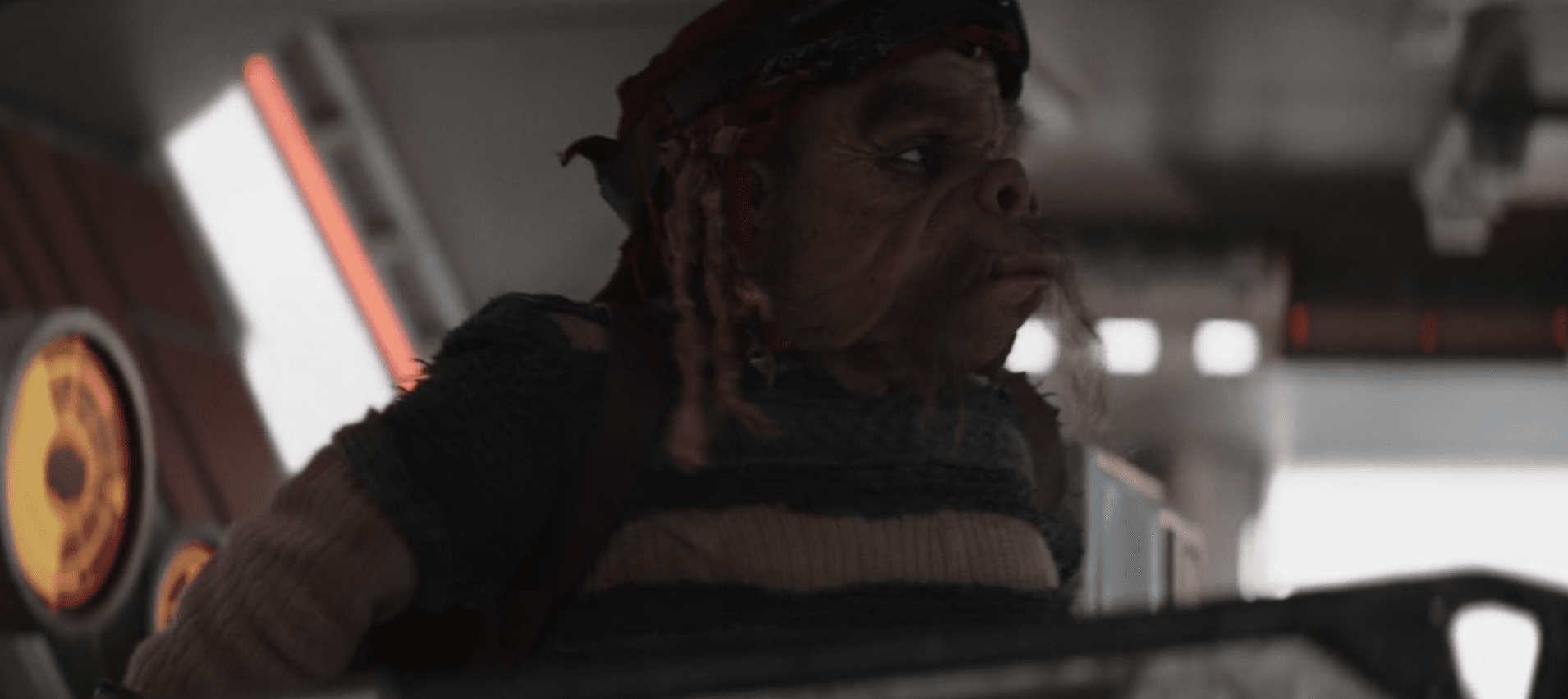 One of Gorian's pirates is an Ugnaught, the same species that Kuiil was. He's also dressed like Smee from Peter Pan.
Vane abandons Gorian.
To thank the Mandalorians for their help, Karga gives them land to settle on.
Vizsla tells Bo-Katan the Armorer wants to speak with her. She is in the old Mandalorian hideout, by the Forge.
The Armorer tells Bo-Katan to remove her helmet. She knows the only way forward is for all Mandalorians to walk together. She believes Bo-Katan can unite them all.
In space, Captain Teva finds a derelict Lambda shuttle. He radios Lieutenant Reed. Reed tells him there was a shuttle reported missing but the details are classified.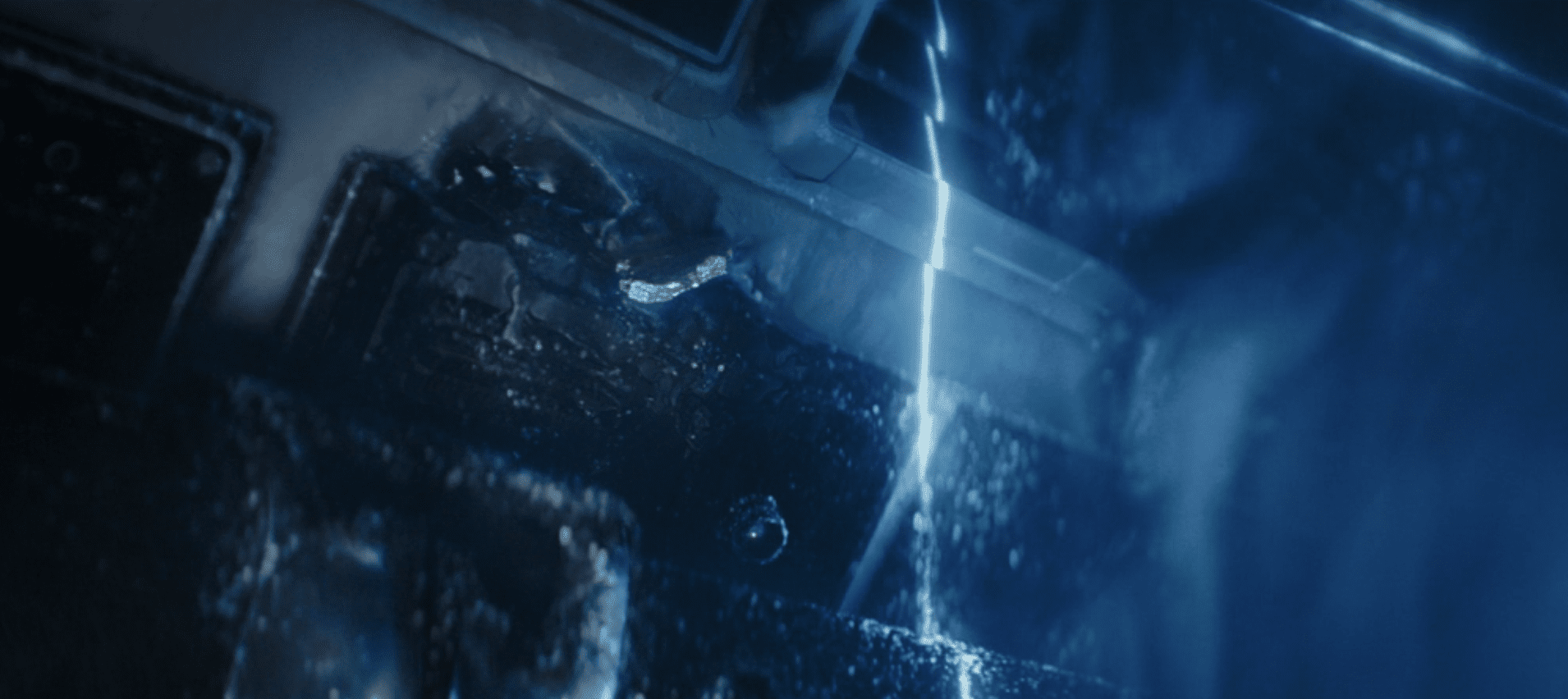 Further digging reveals it's a New Republic Prison Transport. Teva realizes Moff Gideon has escaped. He also finds a fragment of Beskar, which means Mandalorians are responsible for his escape.
The Mandalorian Season 3 Episodes 1-5 are now streaming on Disney+.