Getting locked inside a luxury penthouse might sound appealing at first but Inside proves it's anything but. This psychological thriller is equally fascinating and unnerving thanks to another brilliant performance by Willem Dafoe.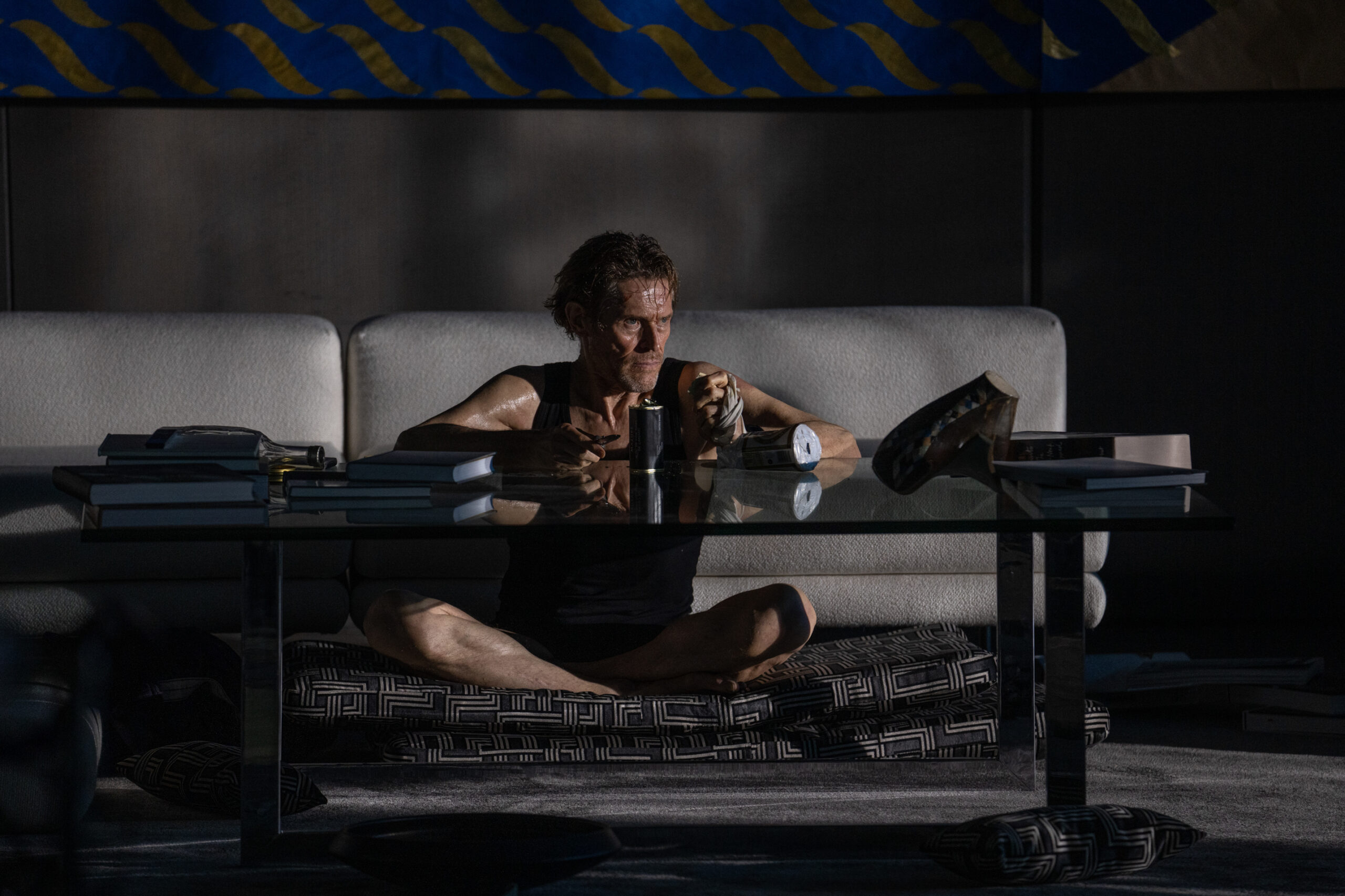 Inside Movie Review
Dafoe plays Nemo, a skilled art thief who with the help of some unknown associates breaks into a penthouse that features all the latest modern technology and comforts. After grabbing most of the pieces he came for he heads back to the impenetrable front door. But when the security system malfunctions he is locked in, abandoned by his accomplice on the outside. This gorgeous home quickly turns sinister as Nemo quickly discovers the water and gas have been turned off, there is limited food, and the broken thermostat makes the house vary from dangerously cold to scorching hot. Caged in, he is forced to rely on his wits as he fights to survive. But during his desperate bid to escape, Nemo is not only fighting against time but also his slowly unraveling mind.
Inside sees Willem Dafoe prove once again why he is one of the greatest actors of all time. It is partly a story on human resilience and what happens when we are faced with insurmountable odds. But it is also a case study on art and how it is an integral part of the human existence, even in the most dire situations. It is as thrilling as it is unnerving and it is all thanks to a formidable Dafoe.
In the beginning voiceover, Nemo recalls a teacher who asked his class what would be the three things they would save if their house was on fire. While his classmates listed their family first, Nemo chose his cat, an AC/DC record, and sketchbooks. After all he muses, "cats die, music fades, but art is for keeps." Nemo will later reflect on this again as he faces his own demise if he cannot escape this house. From this point on, Director Vasilis Katsoupis wastes no time in establishing the utter crisis Nemo finds himself in.
The thief is now trapped in a luxurious penthouse that is practically a character as well, the villain of the story in a lot of ways. Production designer Thorsten Sabel created the perfect trap for this story, beautiful on the outside, deadly on the inside. What might seem like a dream on the surface quickly becomes a nightmare as Nemo realizes this fortress is hellbent on keeping everyone out and him in until his bones wither. To capture his frenetic energy, Katsoupis alternates between using wide shots to show the destruction Nemo wrecks on the house and extreme close-ups where his cracked lips further dry out as he wipes beads of sweat off his neck.
Katsoupis also captures Nemo's mental deterioration as much with the man himself as shots of the house. Static shots of the fridge that gets more meager as time progresses. The broken furniture that piles up as Nemo tries again and again to find a way out. Or perhaps one of the more disturbing images is that of a bathroom that goes from pristine to feces infested over the course of the story. Then there is Nemo himself, whose physical condition degrades with his mind as he works through the stages of grief. His angry tearing and stabbing at anything that resembles an exit eventually gives way to the rest, much to the detriment of his escape attempts.
The story functions primarily as commentary on human resiliency and the lengths we will go to endure hardships. As fascinating as it is, the film does run a tad on the long side that will have audiences wondering if this will ever resolve itself. However, Dafoe is a formidable presence and makes Inside worth sticking with until the end. Dafoe is no stranger to depraved characters, in fact he is known for them. This time however he is working with minimal and a silent scene partner, the house. The way he can be equally as intense with Nemo's outbursts of rage and his quiet breakdowns is nothing short of brilliant. It's chilling really to watch Dafoe slowly descend into the madness of being locked in the prison. His performance here once again proves why Dafoe is one of the greatest actors of all time.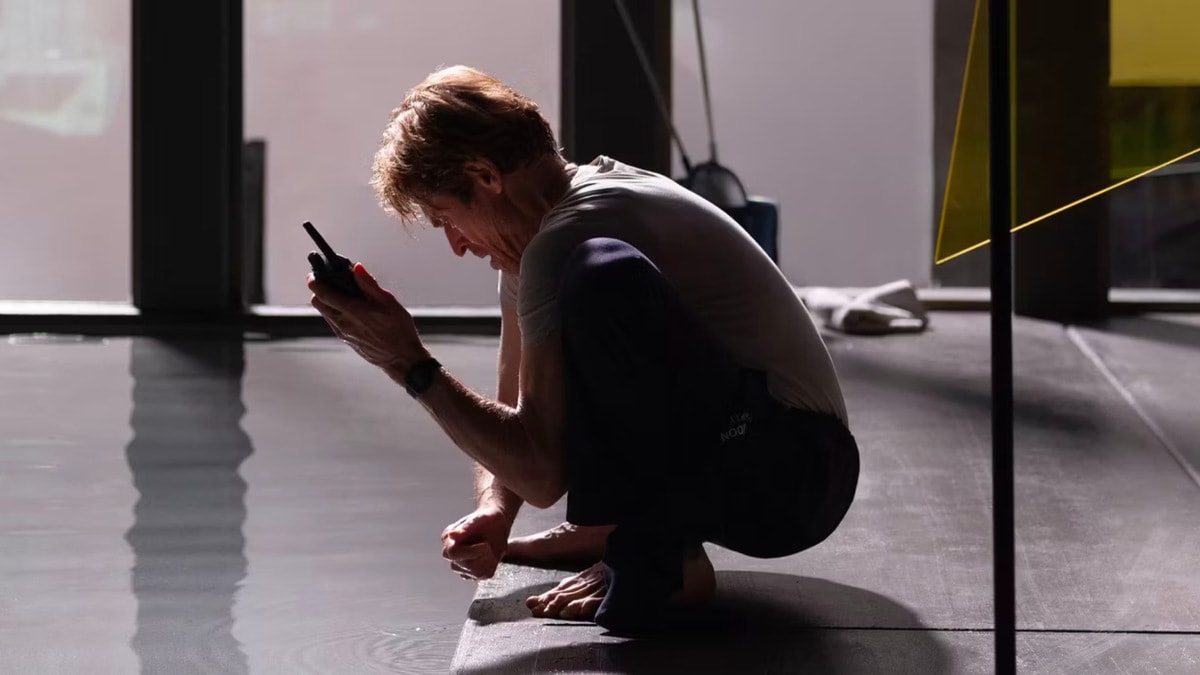 Inside also works as an art exhibition. The artwork throughout the house and Nemo's own obsession with the medium since childhood provides an interesting exposition for mankind's relationship to art. It starts off as objects, things to be looked upon and enjoyed. Gradually it turns into a means to an end as Nemo pulls apart what I presume to be priceless pieces in his frenzy to escape. But even as he destroys, Nemo creates. He is leaving traces of himself throughout the penthouse, including a message he writes on a wall opposite some other art he made. "I'm sorry I destroyed it. But maybe it needed to be destroyed. After all, there's no creation without destruction."
At the end of the day, Inside is a psychological thriller, a confinement story that dances the line between suspenseful and unnerving. By not only examining humanity's survival instinct but also our relationship with art, Katsoupis has created something that is new and compelling for the genre. Ultimately though, this film serves as a testament to Dafoe's acting ability as he delivers another remarkable performance.
Inside releases in theaters March 17. It is rated R for language, some sexual content, and nude images with a runtime of 105 minutes.