Spider-Man No Way Home managed not only to meet but exceed expectations with the incredible action sequences, classic Marvel humor, and high stakes that felt very real thanks in part to another powerhouse performance by Tom Holland.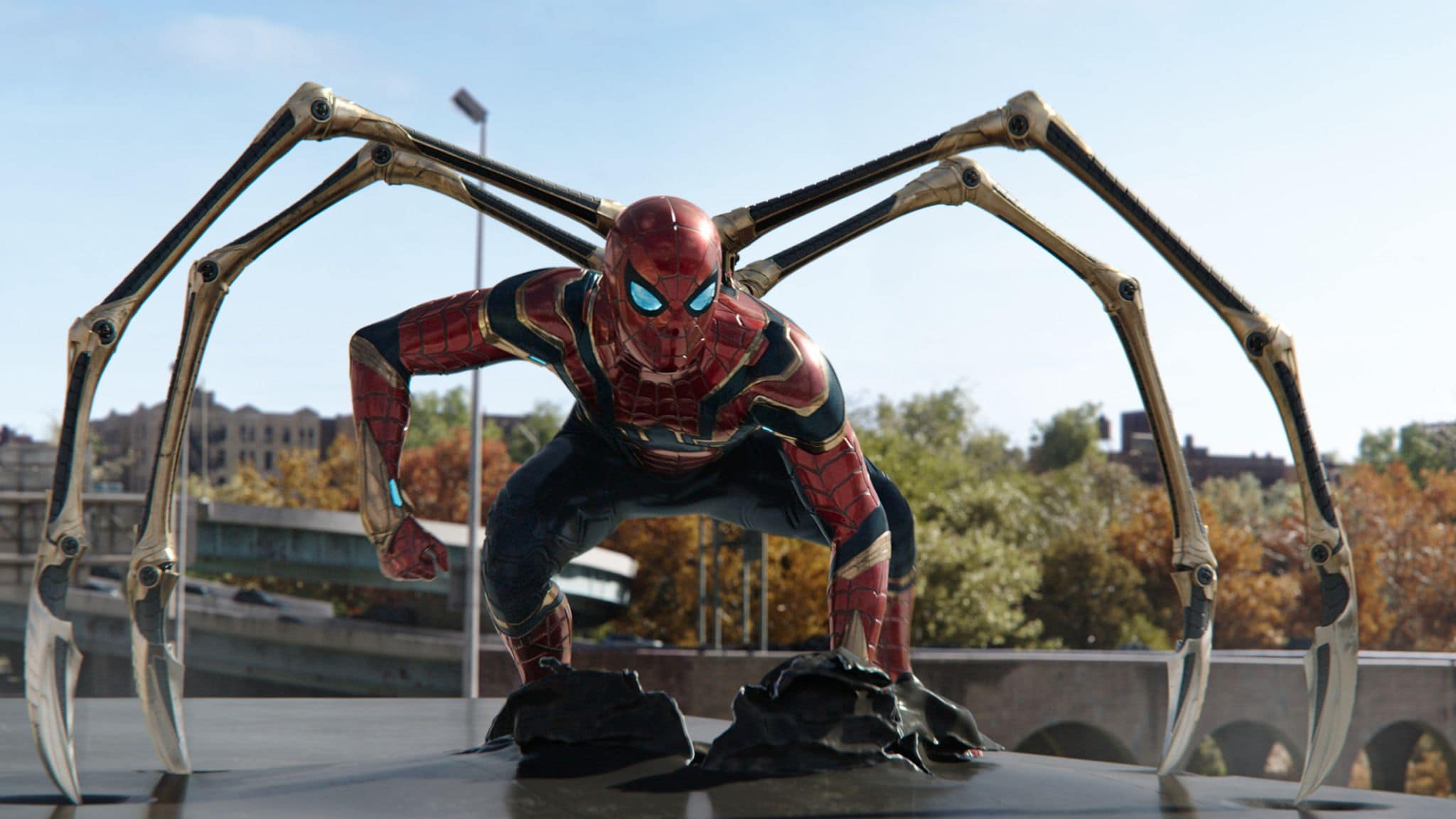 Spider-Man No Way Home Review
No Way Home follows the events of Spider-Man Far From Home, where the world knows Peter Parker (Tom Holland) is Spider-Man and he is implicated in the death of Mysterio. Peter's entire world is turned upside down and although he is ultimately found innocent there are still consequences for him and his friends. In an effort to fix things, Peter visits Doctor Strange (Benedict Cumberbatch) and asks for his help. He wants Strange to cast a spell that will make the entire world, except those he cares about, forget he is Spider-Man. When that plan goes horribly wrong, an opening in the multiverse occurs, allowing visitors from other branches in the timeline who know Peter Parker to come through to this world. Without some serious help, they may prove to be too powerful even for Peter.
This film had a seemingly impossible task- live up to the formidable expectations placed on it thanks to multiple leaks and rampant rumors. In spite of all that, No Way Home delivers something worthy of the hype, easily vaulting over the extremely high bar fans set for it. From the moment it starts to long after the credits roll, director Jon Watts captures the audience's attention and never lets go. This is one, Spidey fans will be talking about for months to come.
RELATED: All The Spider-Man No Way Home Easter Eggs and Cameos You May Have Missed
Like the previous two films in the trilogy, No Way Home is able to balance a character-driven story while also playing up to the larger universe as a whole. There are plenty of Easter eggs and callbacks to not only the pre-Holland Spider-Man days but also to the MCU, such as advertisements for Rogers: The Musical that are seen twice in the opening minute. As fun as all of those moments are, the character interactions are what make this Spider-Man the best one yet.
Peter's world is rocked when J. Jonah Jameson (J.K. Simmons) reveals to the world he is Spider-Man. But with MJ (Zendaya) and Ned (Jacob Batalon) by his side, Peter can face anything. Holland, Zendaya, and Batalon have always had a great onscreen chemistry and the payoff of their genuine friendship comes when those bonds are put to the ultimate test. Ned and MJ also provide some much-needed comic relief when facing unbelievable odds.
Tom Holland has proved time and time again that he can deliver a poignant performance whenever it is called for in a script. From his dying moments in Infinity War to channeling a war vet's PTSD in Cherry, Holland deftly walks the line of creating heartbreaking yet beautiful scenes. No Way Home gives him room to show his depth and it is as incredible as it is devastating to watch. The results are stakes that feel very high and heartbreakingly real.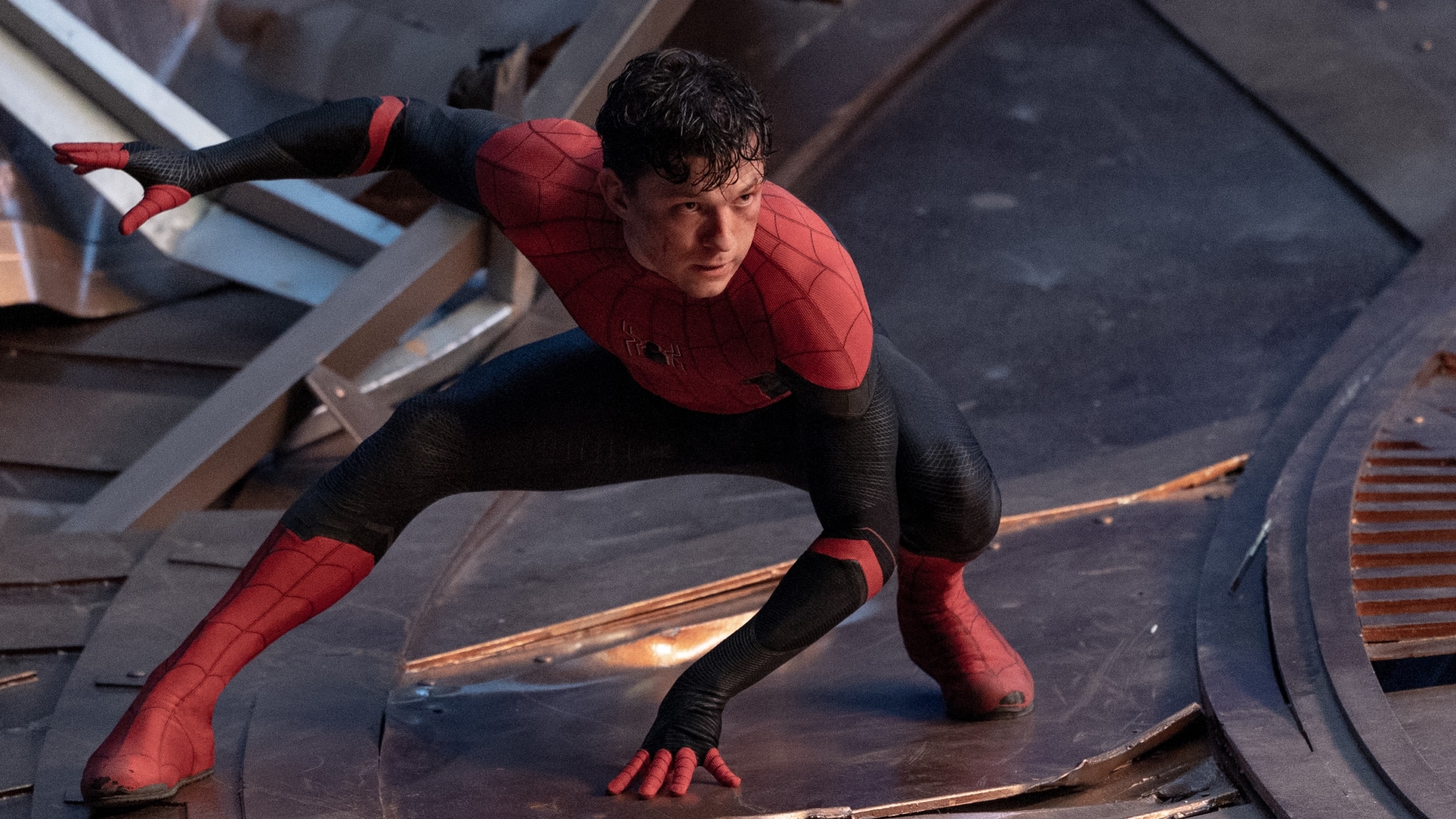 No Way Home felt like an ambitious project once it was revealed that Peter would be facing not one but five bad guys. Watts along with writers Chris McKenna and Erik Sommers pulled off juggling a cast of this size giving each character just the right amount of story and screen time to catch even the most casual viewer up on the who, what, and why's. Jamie Foxx brought a lot of humor to Electro, making sure he was a scene stealer. Spider-Man villain staple, Alfred Molina's Otto Octavious aka Doc Ock does not disappoint with his epic return to the big screen. The special effects make him seem more sinister than ever. Doc Ock could only be upstaged by Willem Dafoe's take on Norman Osborn/Green Goblin. The way he switches from one personality to the other sends chills up the spine. Rounding out the villains' roster are Rhys Ifans' Lizard and Thomas Haden Church's Sandman, who both also benefited from the CGI of this universe.
It is difficult to say more about this film without spoiling everything. However, what can be said is that despite everything audiences think they know about this film, No Way Home is not only thrilling and entertaining but is the best Spider-Man film to date. The action-sequences are choreographed beautifully and despite being CGI heavy are not murky. Everything is crisp and ready for audiences to visually devour. There is more than one point in this film that will have Spidey fans jumping out of their seats with excitement. The filmmakers clearly wanted to do something amazing and it is.
Ultimately, Spider-Man No Way Home manages to deliver a film that not only meets but exceeds the daunting expectations placed on it. A remarkable ride from start to finish, it wraps up this Spider-Man trilogy nicely while leaving ample room for more stories featuring the friendly neighborhood hero. Whether or not that includes some familiar faces from just outside the MCU remains to be seen but what is clear is that Peter Parker's story is only just beginning.
Spider-Man No Way Home is in theaters December 17. It has a runtime of 2 hours and 28 minutes and is rated PG-13 for sequences of action/violence, some language and brief suggestive comments.