A bloody good time from start to finish, John Wick Chapter 4 earns every second of its runtime with some of the best action scenes ever witnessed in an American film. Baba Yaga is back.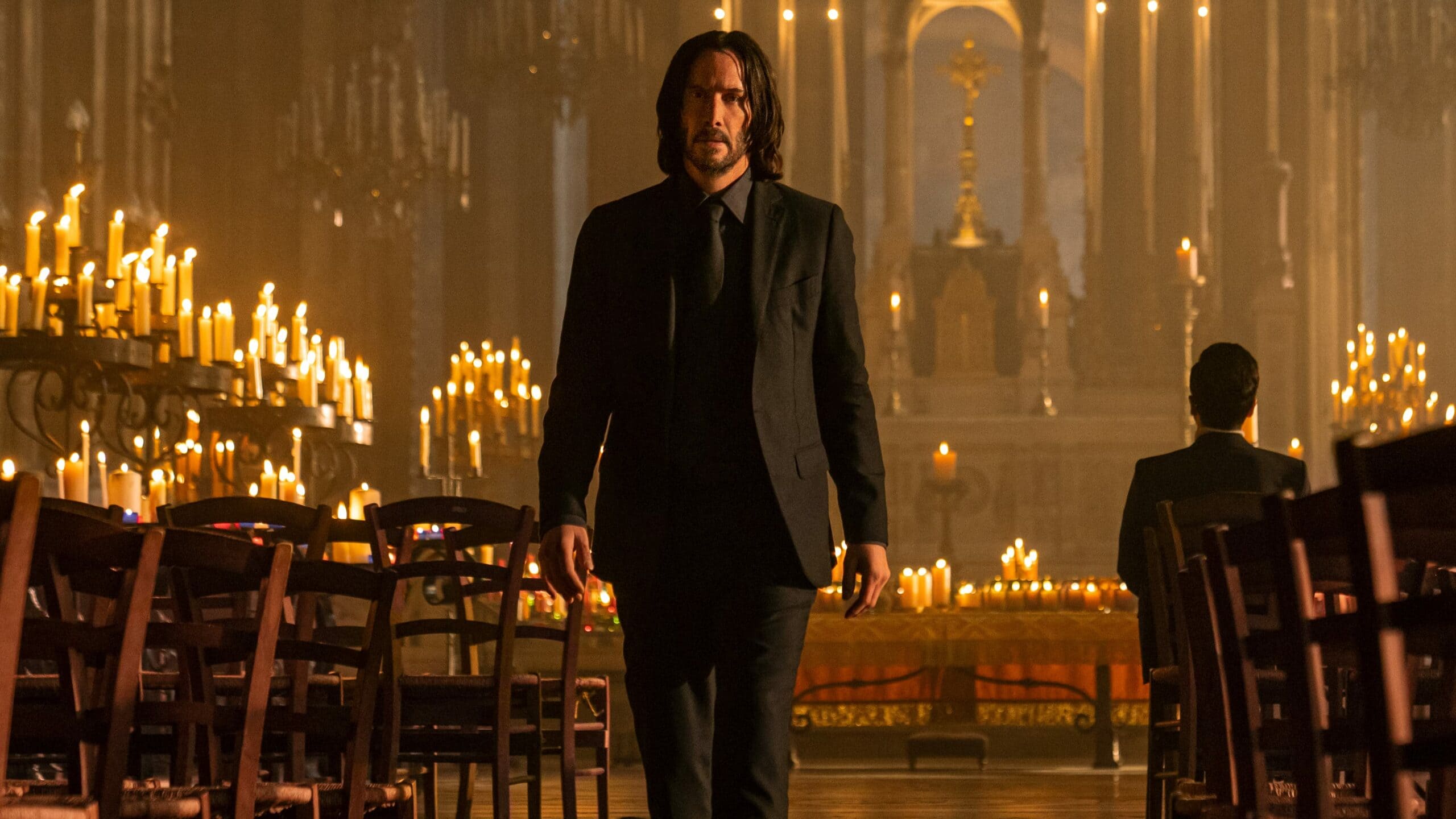 John Wick Chapter 4 Review
Everything from his dog dying to being labeled "excommunicado" and hunted by others of his guild has led John Wick (Keanu Reeves) to this moment. Chapter 4 finds Wick planning his final moves in the ongoing game of wits and nerve with the High Table. It has evolved over the last chapters from a quest for revenge to one of purpose, not only does he want out but he wants to destroy the ones pulling the strings. The High Table needs to make an example of Wick, so they give free rein to their emissary, the sadistic, unhinged, and conniving Marquis de Gramont (Bill Skarsgård). In order to free himself once and for all, he challenges the Marquis to a duel to the death, at sunrise in front of the Sacré-Coeur Basilica in Paris. But Wick will have to stay alive long enough to make it to the church on time.
Director Chad Stahelski has managed to deliver a spectacle even more mind-blowing than its predecessors. Along with Reeves, they have elevated the legendary series to mythical proportions. Reeves once again captivates as the anti-hero in black who comes to lay waste to the High Table and its myriad of lackeys. Yes, it is the longest John Wick yet it never feels bloated or tiresome. In fact, Chapter 4 earns every second of that runtime with some of the best action scenes ever witnessed in an American film. Which go beyond mere fighting to resemble a graceful and deadly dance thanks to cinematographer Dan Laustsen. Some films should be over 2 hours and this happens to be one of them.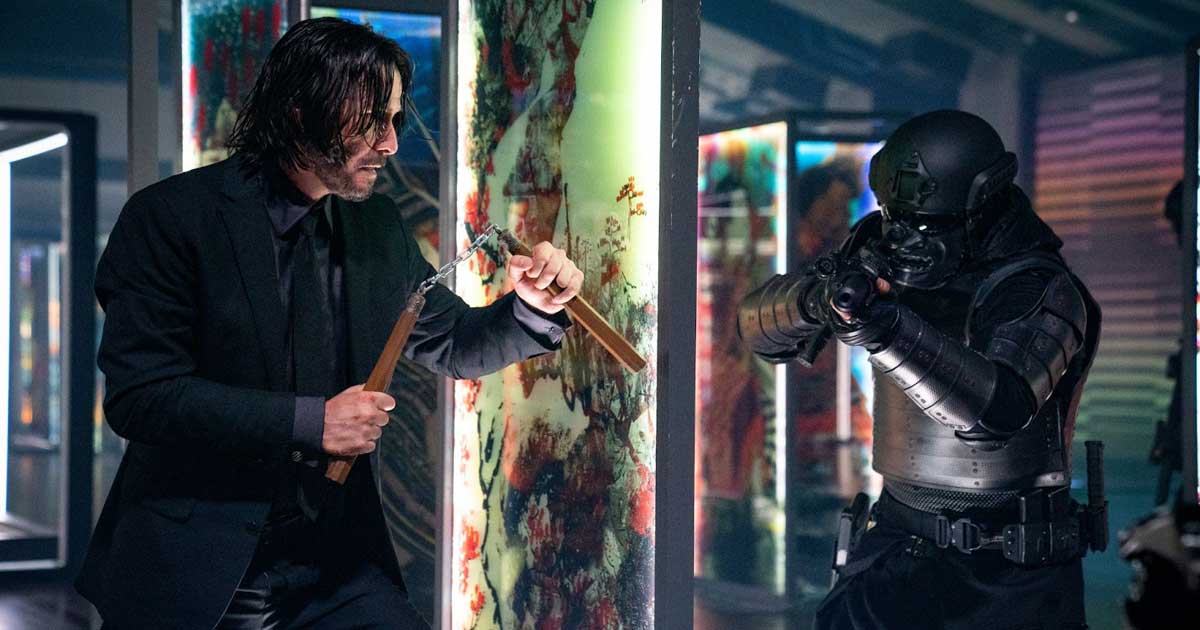 Part of what makes the longer runtime work are the characters. Wick has evolved from a man filled with rage to one that is far more deadly and calculating than ever before. Even in a hail of bullets Reeves' endearing qualities continue to shine through as he goes through the paces as strait-laced Wick. It is clear Reeves enjoys this character and is dedicated to bringing audiences some of the cleanest, most incredible action possible. Spoiler, he and Stahelski succeed on all counts. As much as the world knows him as Neo, I would argue John Wick is just as iconic and it's all thanks to Reeves.
Reeves isn't the only one who is memorable. Winston (Ian McShane) continues to serve as a pseudo-father for Wick despite shooting him off a building. While the Bowery King (Laurence Fishburne), makes a grand entrance and chews the scenery with effortless magnetism. These two serve as Wick's council as he faces friend and foe alike throughout the film. Donnie Yen's Caine is a welcomed addition to the lineup. He may be blind but that doesn't stop him from creatively and mercilessly taking out any that stand in his way. As a longtime associate of Wick's, Caine serves as a mirror– he too wishes to no longer be under the thumb of The High Table. Unfortunately they have leverage on him, which forces him to hunt for Wick despite his disdain for those in power. Yen fully commands every scene he is in with his own style of John Wickism aka being an unbeatable powerhouse in a suit.
Skarsgård sinks his teeth into the Marquis role allowing the character's affinity for being sadistic shine through with an arrogant flash of his high-class grin. He is in every way the most evil villain Wick has had to deal with. Here is a man who has no personal issues with Wick; he simply wants to play a game and win of course. His road to being an unstoppable power includes taking out the infamous Baba Yaga. Then there is the other assassin, Shamier Anderson's unnamed Tracker or Nobody, who is the owner of the scene-stealing canine. Yes this is a callback to the other films and his character does feel a little shoehorned in but his anonymity means he can decide whose side he is on at any given time.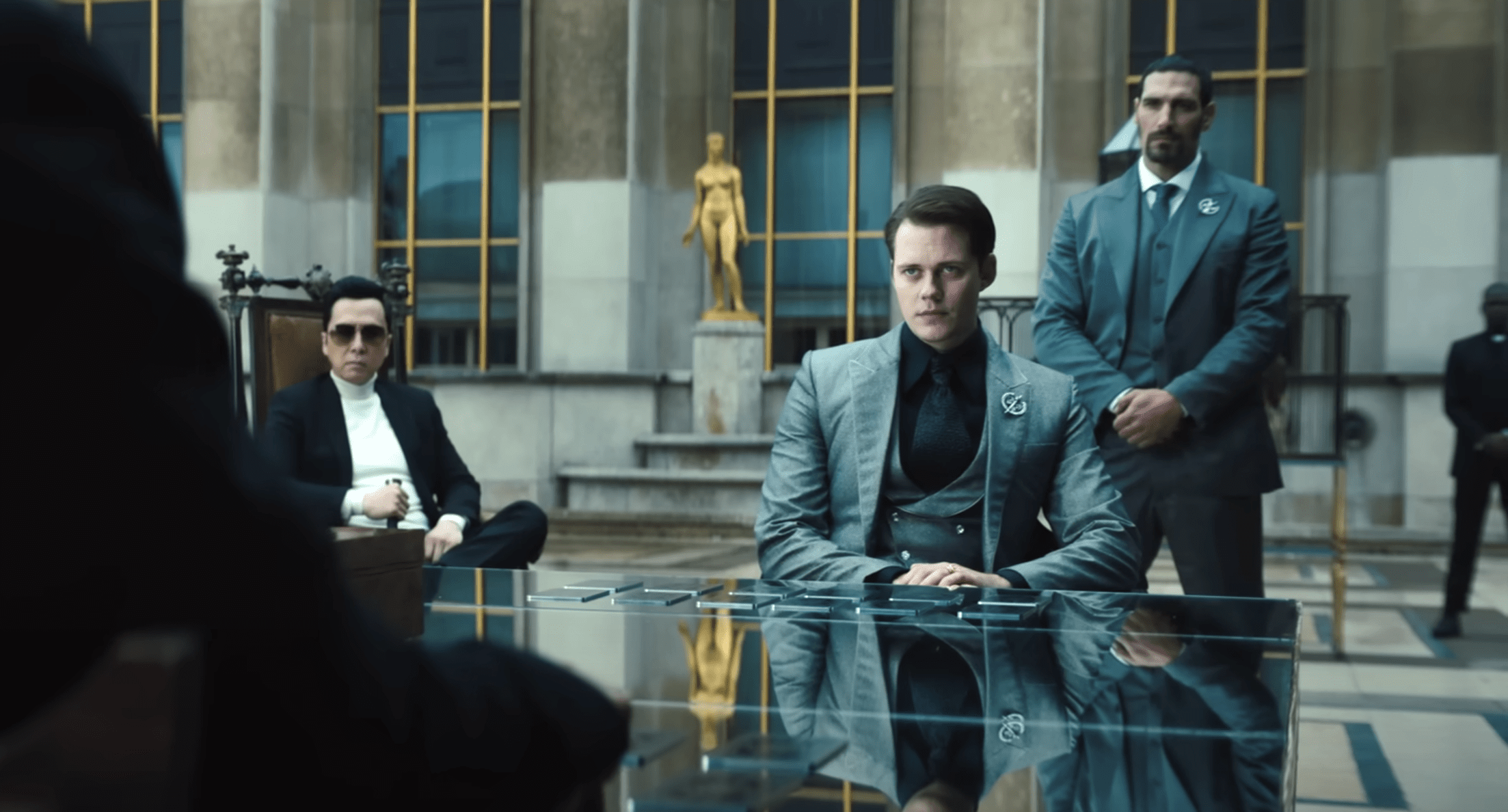 Visually, the John Wick series has always wowed in the way it plays with contrasts. Wick and the other main players are smartly dressed as they move with a ballerina-like grace through one beautiful location to the next. However their goals are ugly, dark. They stain their surroundings with blood and litter it with bodies. But it never feels dirty like most action films. Laustsen wields his magic here making each scene a work of art, whether Reeves is fighting through a colorful club or in the midst of famous Paris locations, each frame could be a painting.
Hand-to-hand combat is a signature of John Wick and Chapter 4 is no exception. Many fight sequences are shot in long takes, giving them that ballet-like quality, yet as almost ethereal as they seem there is still a visceral realism here that grounds the action. This isn't sci-fi or a fantasy, these are real people fighting one another knowing that to lose means no quarter. Given that the Marquis is trying to assassinate Wick before the duel, the action bounces around between one iconic location to the next, culminating at the Rue Foyatier in Montmartre, a 222-step stairway leading to the Basilica.
As if the sets weren't grand enough, Stahelski takes full advantage of the changes to create unique obstacles and scenarios for Wick. This also means that Laustsen's camera angles adapt and shots vary between closeups and rotating sweeps. At one point the camera pulls in close to watch Wick play a deadly car chase game around the Arc de Triomphe that eventually morphs into an exhilarating on-foot fight to survive. Then in another, and one of my favorite sequences of the entire film, the camera moves from the ground to an overhead doll's-house view that is utterly thrilling. Arguably the second greatest scene is the fight within the Osaka Continental. Whereas Winston is prone to take a laid-back approach, manager Koji Shimazu (Hiroyuki Sanada) prefers to face the wrath of the High Table head on. This is the longest battle of Chapter 4 but by switching between character perspectives, the momentum never falters carrying Wick and the audience through to the next bout.
John Wick Chapter 4 is a mind-blowing, action-packed ride from start to bloody finish. It manages to up the ante in every way and deliver a creatively brutal yet beautiful masterpiece. Stahelski and Reeves together have given fans some of, if not the best action scenes ever to be seen in American films. I would argue it is one of the greatest action franchises of all time with the most perfect final entry ever. This one deserves to be seen on the biggest screen possible as Chapter 4 will keep you on the edge of your seat and your jaw on the floor.
John Wick Chapter 4 is in theaters March 24. It is Rated R with a runtime of 2 hours and 49 minutes.