The Emmy award winning Ted Lasso is back and it is just as charming and as brilliant as ever. Season 3 may have higher stakes and changing relationships, but it also maintains the unique tone that has set this show apart from the beginning.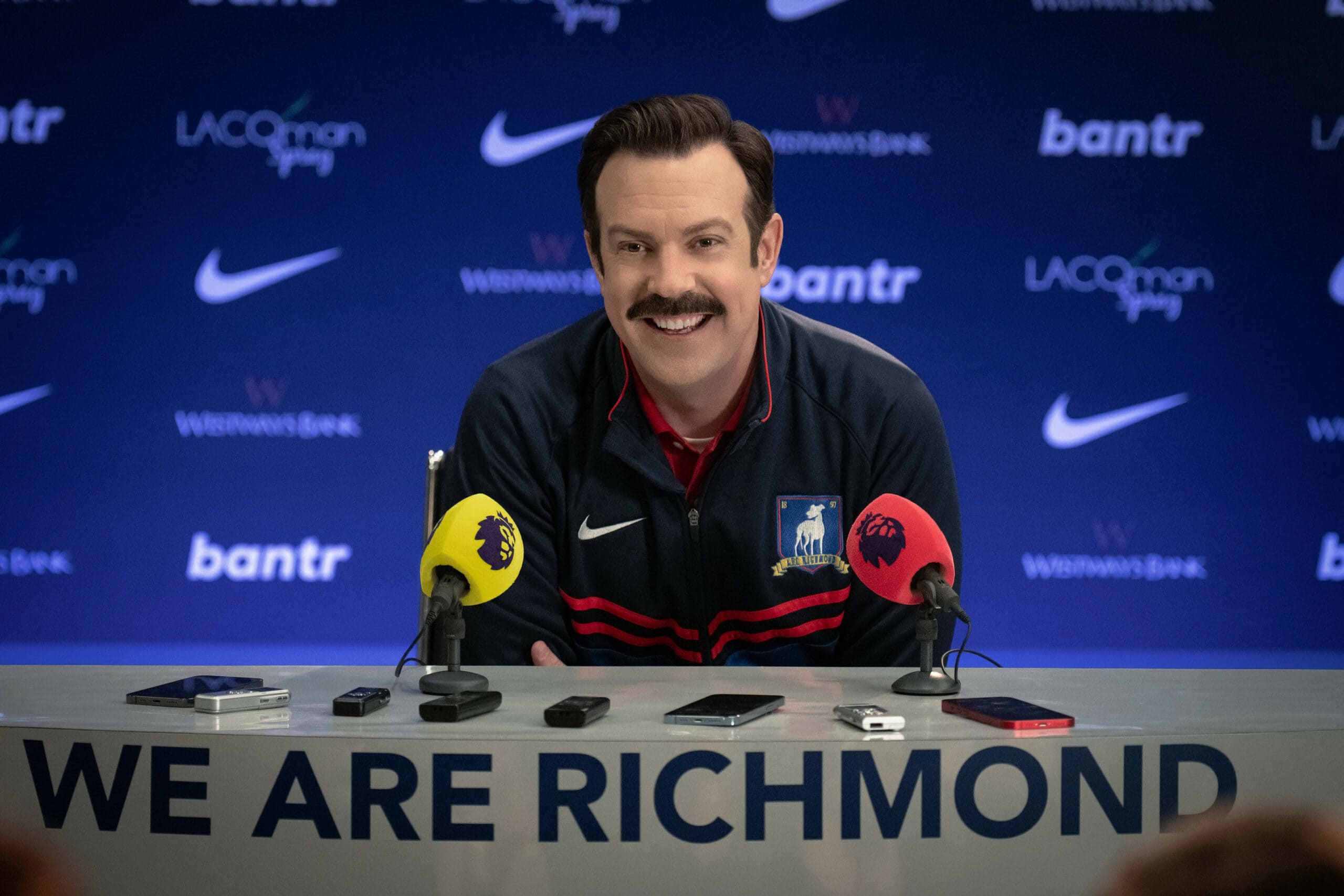 Ted Lasso Season 3 Review
The newly promoted AFC Richmond has returned to the Premier League, however every sport pundit is predicting they will finish the season dead last. Coach Ted Lasso (Jason Sudeikis), still working on his mental health, has nothing but confidence in his team. He is approaching this season as relaxed as ever. Everyone else however is on edge. Rebecca (Hannah Waddingham) is obsessed with beating Rupert's (Anthony Head) West Ham team, which also happens to be where Nate (Nick Mohammed) is now a manager. Lasso may not be bothered with how Nate left Richmond but Coach Beard (Brendan Hunt) and Roy Kent (Brett Goldstein) are furious, as are the other players. Outside of the locker room, Keeley (Juno Temple) is now the head of her own public relations firm, where she is trying hard to find a balance between being a boss and being herself.
Ted Lasso remains a bright light on television, coming back just as charming and as brilliant as ever. The half-hour series has expanded to almost 50 minutes per episode (based on the first four sent for review) giving fans more time to spend with their favorite characters. It also means we get to see more character growth from the team, specifically Jamie Tartt (Phil Dunster), Sam Obisanya (Toheeb Jimoh), Dani Rojas (Cristo Fernández), and Colin Hughes (Billy Harris). Even with the longer runtime, the show still moves along at a brisk pace, maintaining the unique tone and quality that endeared it to everyone from the beginning. Season 3 once again shows off how excellent the writing is for this show, effortlessly balancing heartwarming moments with laugh-out-loud comedy.
RELATED: The Reluctant Traveler With Eugene Levy Review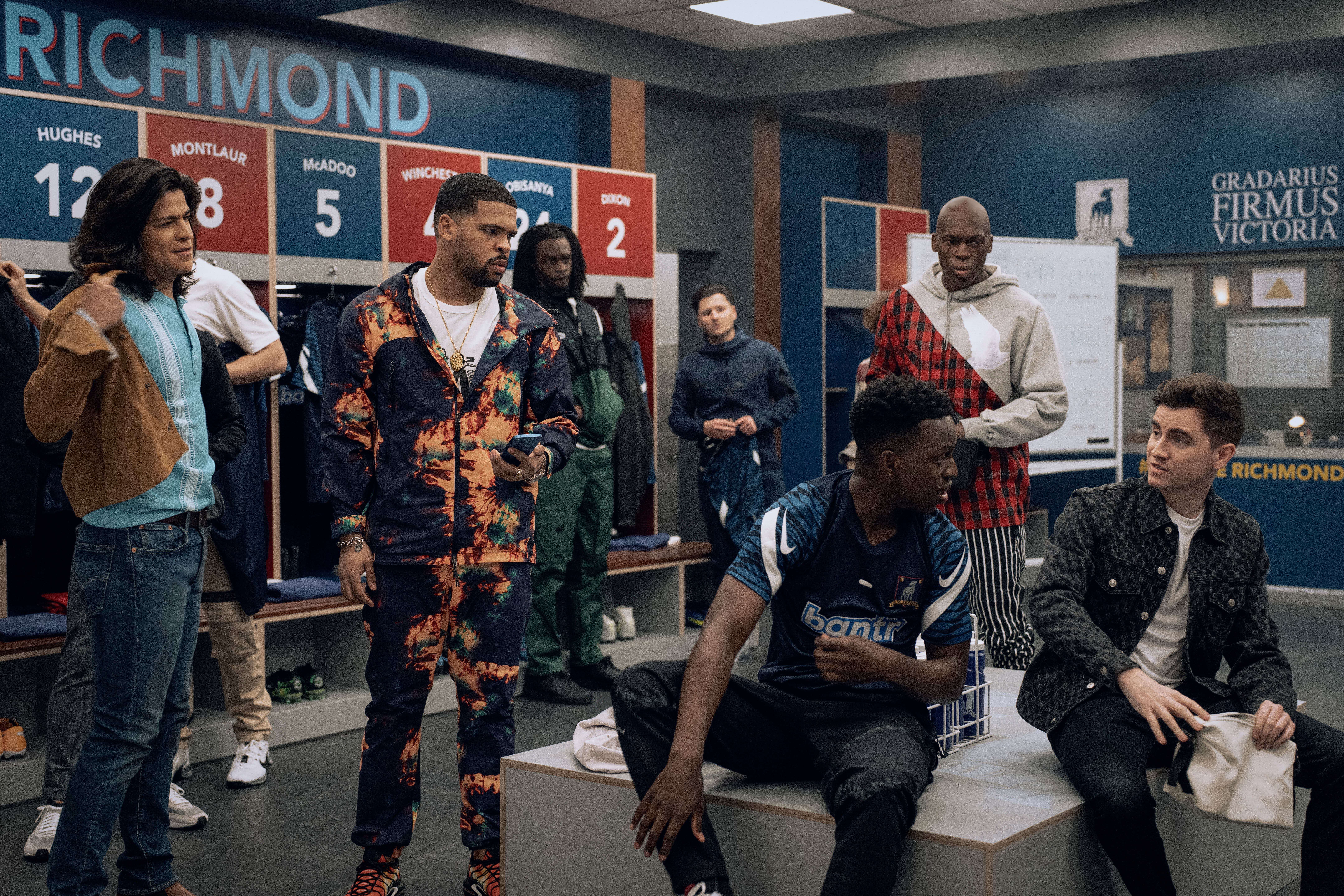 So far, Season 3 is lighter in tone than its predecessor. That's not to say no one is struggling, in fact each of the main characters, with the exception being Beard, is in fact dealing with a change. For some it is a change in relationships, for others it's struggling with their self-worth. Ted may come across as laidback as before but off the pitch he is still struggling with his anxiety. Between trying to be a single dad, all the changes happening thousands of miles away, and the added pressure of Rebecca wanting to beat Rupert no matter the cost, Ted has a lot to weather. Fortunately he has the Diamond Dogs and Dr. Sharon Fieldstone (Sarah Hines) to lean on.
Unlike Ted, Nate is separated from his former friends and has found himself deeply embedded into West Ham. At first he embraces the Rupert way of life, further transforming from kindhearted Nate to a ruthless, unforgiving manager who only cares about winning rather than the wellbeing of those around him. As much as Richmond fans and viewers at home want to hate him, Nate is not the real villain. Sure he has been seduced by the Dark Side but there are bits and pieces of the old Nate that still show through occasionally thanks to an incredible performance by Mohammed. He brings Nate's loneliness and uncertainties to the surface at just the right moment before throwing back up a wall devoid of emotion. Those little moments are where we find our hope that redemption is coming.
The fallout from Nate leaving and the return to the Premier League might be the big plot lines of the season but they are far from the only ones. There is an eccentric new addition to the team–Zava (Maximilian Osinski), a world-class footballer who throws off the locker room dynamics. This sends former team diva Jamie into a slight spiral of confidence which leads to an unlikely friendship between him and Roy. These two opposites are a blast to watch share scenes together and this new bond between them leads to some of the first four episodes' funniest moments. Rebecca and Keeley continue to crush the class ceiling while still finding time to support one another in a lovely showcase of positive female friendship. While the Diamond Dogs show men can be vulnerable with their friends all while discussing which Dame Julie Andrews role is the best.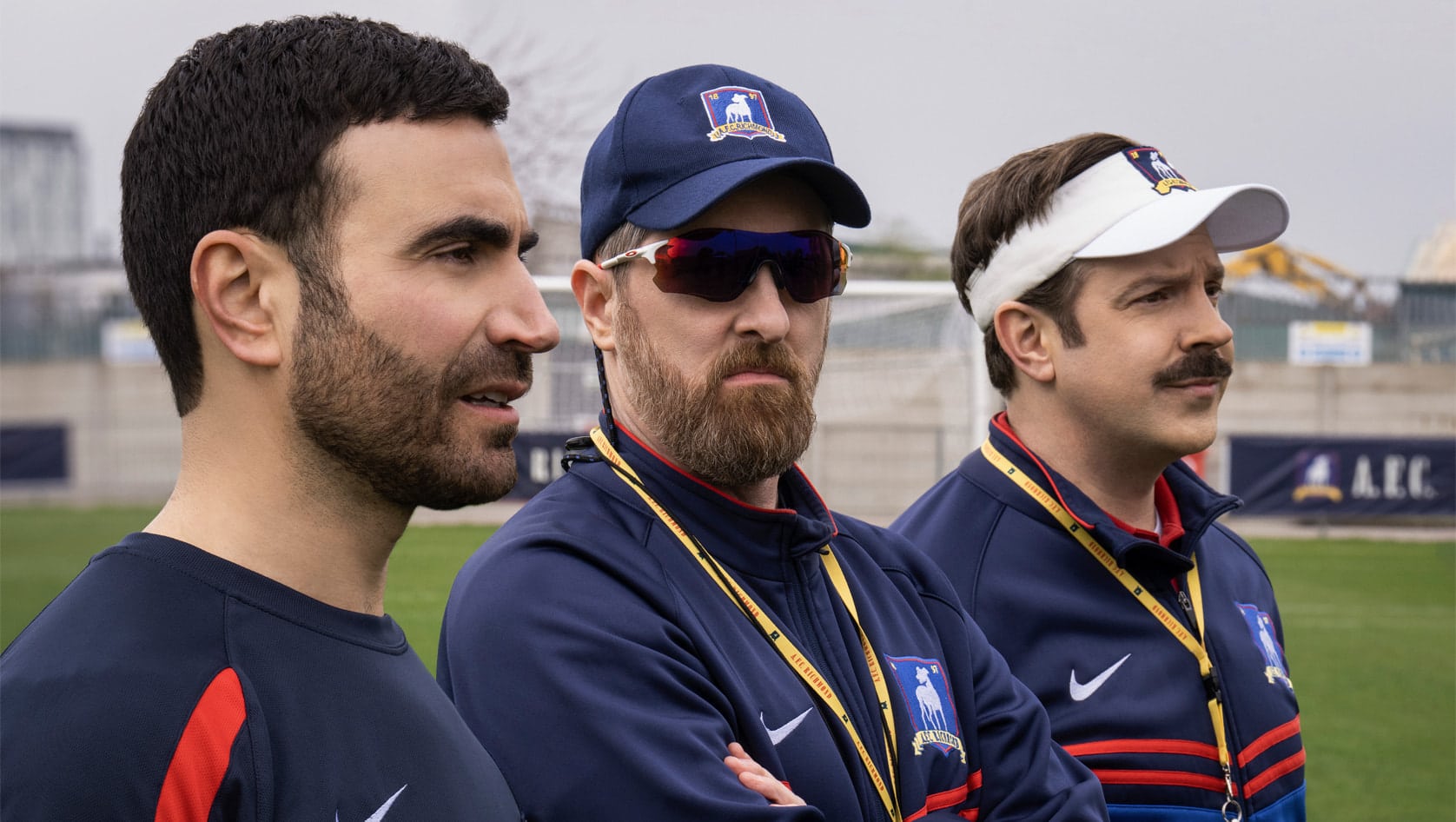 It has been heavily hinted that this will be the final season of Ted Lasso. Sudeikis and Hunt have stated more than once this is the end of the story they wanted to tell. If that's truly the case, no one will be able to say this show slacked off in its final moments or ended less than it began. If anything, Season 3 serves as a reminder why we all fell in love with it in the first place and why we aren't ready to say goodbye.
Ultimately, Ted Lasso's Season 3 can be described as the feeling you get when you sit down for a cuppa and biscuits with your favorite people. It's a warm hug from a longtime friend you haven't seen in awhile. But truly it is a continuation of the entertaining, heartwarming, and uplifting show that won us all over in 2020. We may not know the future of AFC Richmond but we do know wherever this ends up, it will fill us with joy and optimism just like Ted would want.
Ted Lasso Season 3 premieres March 15 on Apple TV+, followed by new episodes weekly every Wednesday.