Prolific author and many adolescent reader's surrogate parent, Judy Blume is having her story told in a way like never before. Judy Blume Forever pulls back the cover to tell what happened when a young mother decided to chase her dreams and how she ended up being the amazing force for good she is today.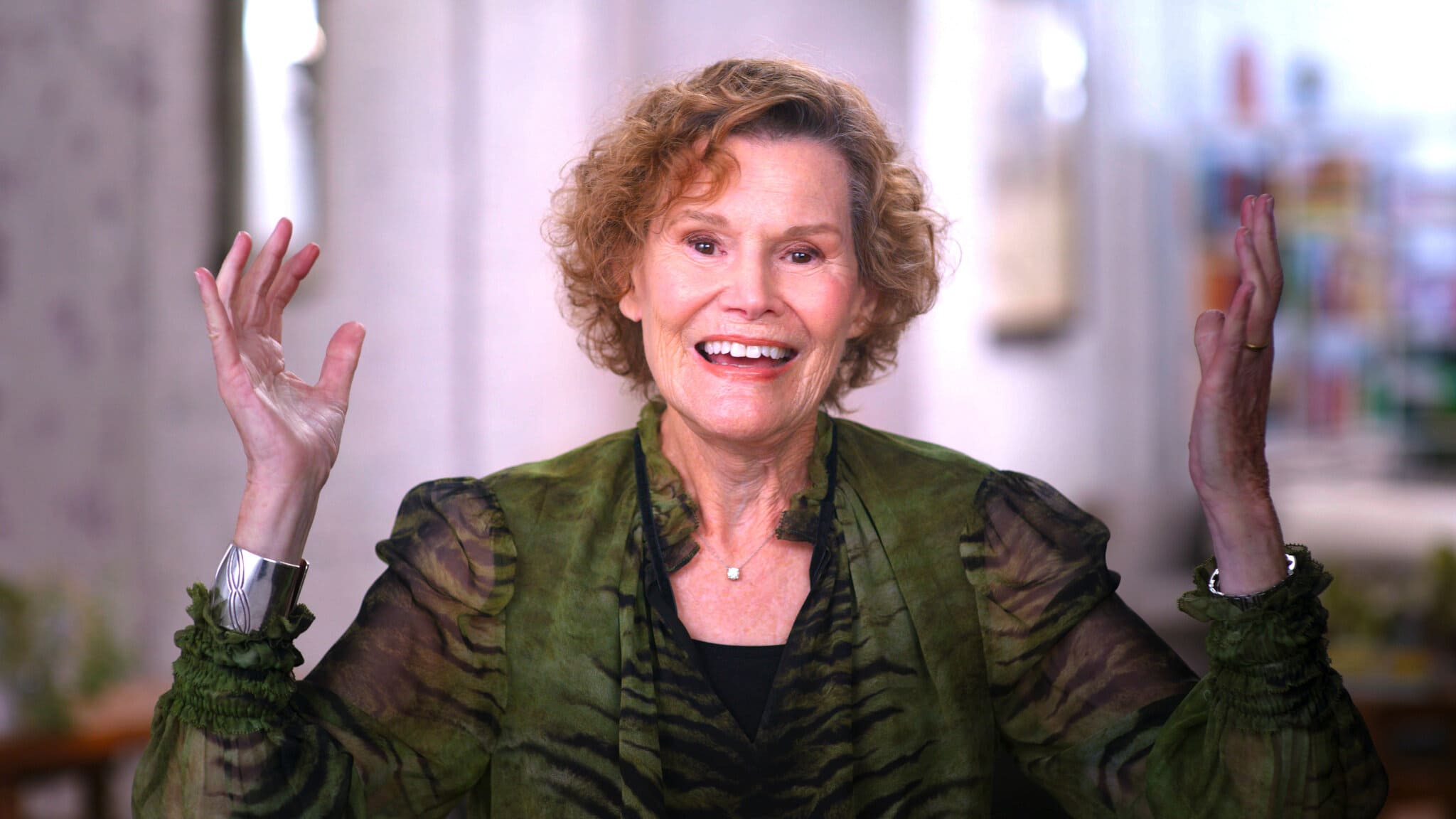 Director Leah Wolchok On Judy Blume Forever
With humor, sensitivity, and a healthy dose of adolescent cringe, Judy Blume Forever tells the story of the woman whose trail-blazing books changed the way millions of readers understand themselves, their sexuality, and what it means to grow up.
Directors Davina Pardo and Leah Wolchok have done a phenomenal job telling the story of a woman who has and continues to inspire so many. I recently had the chance to sit down for an interview with director Leah Wolchok to learn more about Judy Blume and how crazy it is that things that that the prejudices of 50 years ago are trying to make a comeback today.
What was it like working with the legend Judy Blume? Was there anything you learned about Judy or her story that surprised you along the way?
Wolchok: I think one of the most touching parts of Judy's story is the depth of her connection to her readers, that you can see through the letters that kids send to her and the letters that she sent back. The letters that Judy received [had] kids pouring their hearts out to her about everything. They felt like she was the only adult that could understand them, [that] they could talk about these really private things. Kids reached out to her about everything from problems with their friends, or their family or their teachers, to really serious issues they were having at home. Eating disorders, depression, suicidal thoughts, sexual abuse…
And Judy wrote back when she received a letter from a child who was really in pain and who really needed support. Some of them she corresponded with for decades. So getting to know two of the women that wrote to Judy, from the time they were young girls, through today, was one of the most unexpected and extraordinary parts of making this film. It was very touching.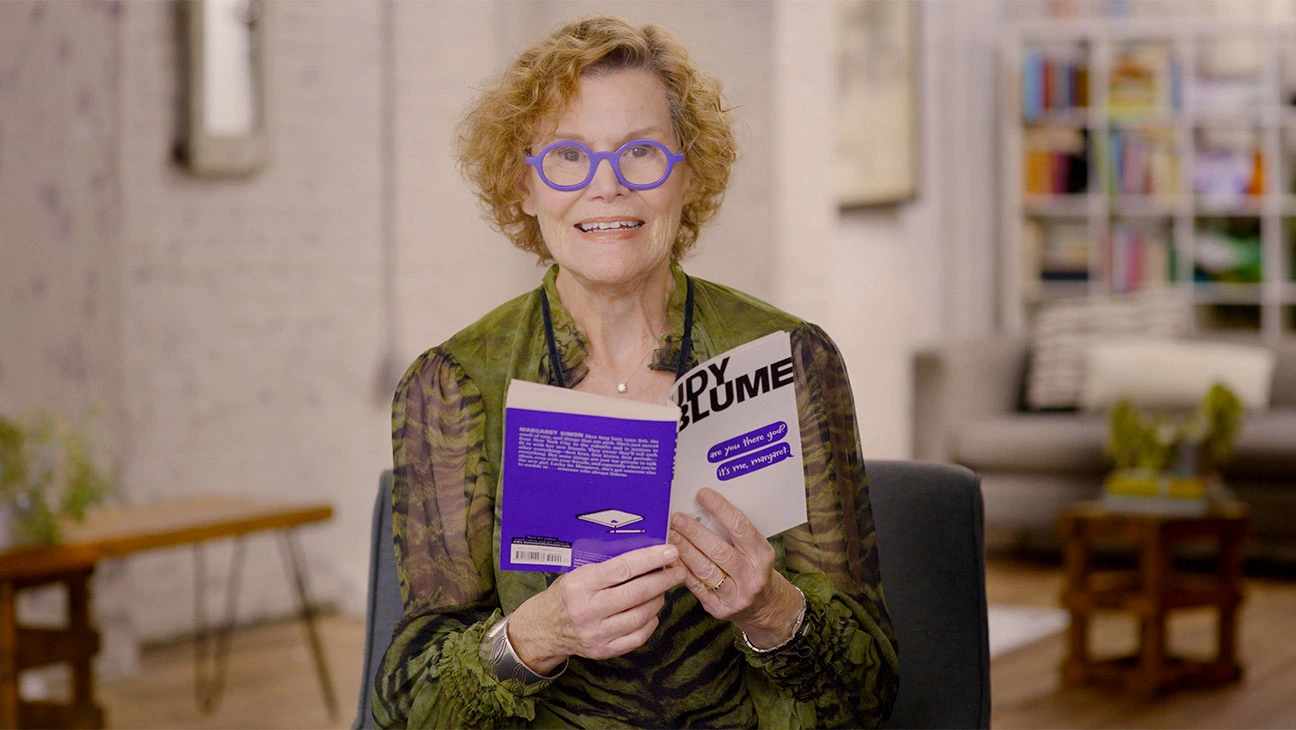 As a fan of Judy Blume and having grown up with books like Margaret and Forever, the inclusion of the material in the stories from those books, feels highly relevant in 2023. Why did you think it was important to include those two books in particular?
Wolchok: We always wanted the film to be a coming of age story of Judy as a writer, but also of the characters within Judy's books and of her readers. So we wanted to choose books that reflected different parts of a human life–we wanted a book that would represent childhood, a book that would represent that time of being on the cusp of adolescence that's Are You There God? It's Me, Margaret, which is Judy's sweet spot. Deenie and Forever were both sort of in that category. And then books that had robust adult characters that Judy wrote when she was more developed as a writer [that] sort of delved into the more adult adult experience.
It's crazy that in Florida, there is a bill before the state legislature that kids in elementary school cannot learn about their bodies. Judy wrote, Are You There? God, It's Me, Margaret in 1970, more than 50 years ago, when it was seen as controversial. You can sort of accept that was controversial 50 years ago, but to think that kids are not going to be able to talk about their own bodies, something that's very natural and normal and happens to 50% of the population, is outrageous.
I think Are You There God? It's Me, Margaret changed her life forever because that was the book that brought her first readers' letters. And I think she really accessed her truest self and found her voice through that book. Forever, the main character, Katherine goes to Planned Parenthood. That was groundbreaking in 1975 when the book came out and here we are supposed to be celebrating the 50th anniversary of Roe v Wade and instead we are all devastated that women's bodily autonomy is being challenged… and I keep using the word outrageous because I am so outraged by it. We all [are on] the filmmaking team.
I grew up in Jacksonville, Florida and the county right next to mine is St. Johns County [where] Forever is banned again. So it was really important for us to include those books not only as part of Judy's progression as a writer and as you know, this coming of age story of her characters, but also because those two books representing a girl going through puberty and teenagers having responsible sex were really important to us.
Judy Blume Forever is now streaming on Amazon Prime.