Leaving the spandex and action hero status behind, Chris Evans returns to his roots in AppleTV's Ghosted, a rom-com that flips the gender roles for a decently fun romp around the globe.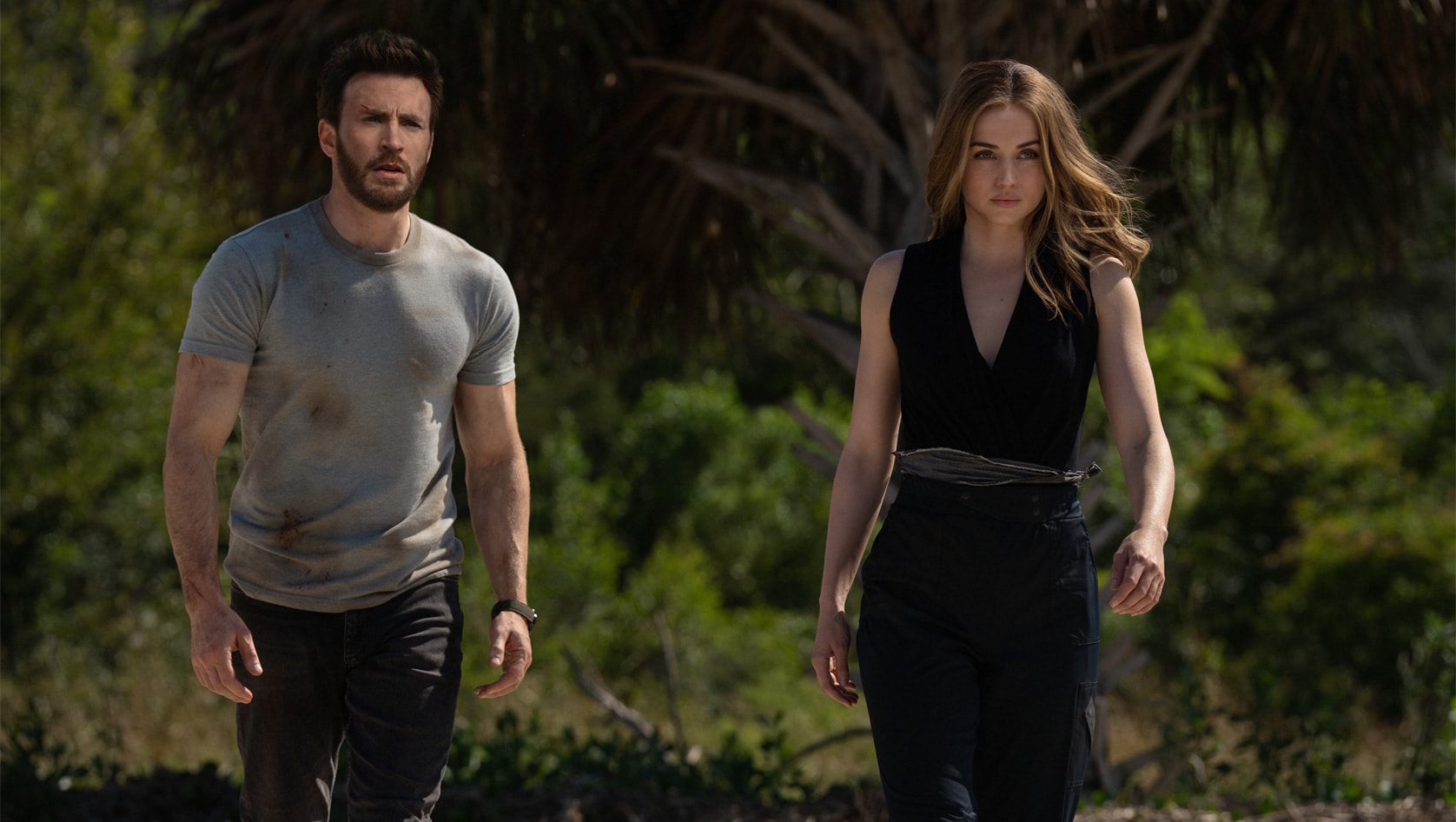 Ghosted Review
Cole (Chris Evans) is an innocent, aspiring writer, who is a romantic at heart. His days consist of helping out on his family's farm and taking their wares to the local market. His dating life is abysmal, he cannot keep a girlfriend which could be in part to his slightly clingy ways. One day he meets Sadie (Ana de Armas) and after some prodding by his friends, Cole asks her out. Their coffee date turns into an all day adventure that ends with them spending the night together. Cole thinks he has met the one but Sadie ghosts him. Encouraged by his mother (Amy Sedaris) to pursue her, he flies to London to find Sadie in a big romantic gesture. But what he finds out is that Sadie is actually a CIA Agent on an important mission. She drags him along as she attempts to save the world from the villainous Leveque (Adrien Brody).
Ghosted, from screenwriters Rhett Reese and Paul Wernick and co-writers Chris McKenna and Erik Sommers aims to tell a new kind of rom-com story. Instead of the woman being the emotionally attached, starry-eyed one it's the man. Cole is the over-texter who borders on stalkerish (something they point out in the movie) while Sadie is the one who is closed off and unemotional, desperately needing a love to tear down her walls. Although the script lacks depth or even cohesion in parts, thanks to the star-power and chemistry of its leads, Ghosted is a decently fun romp around the globe.
Long before he said Avengers Assemble, Chris Evans was known in the rom-com world. It is nice to see him back as the lovable, golden retriever energy having Cole. Evans is clearly enjoying playing the hopelessly romantic role, content to let de Armas handle most of the heavy butt-kicking. But you can take the suit off of the Captain but you can't take the Captain out of the man. Although he does his best to appear awkward in the fight scenes, Evans still has the innate physicality of an action star. Meanwhile de Armas continues to show everyone she is more than a romantic interest, she is a warrior.
Whether they are bickering about little things like taking care of plants or trying to survive a deadly interrogation the chemistry is there right from the first meet cute. This isn't that much a surprise given their time together in Knives Out. At least this time their characters' feelings seem to be mutual. Their chemistry only grows throughout the film and it is that charm that saves the day from the film's more glaring issues.
The supporting cast isn't all that memorable although Brody does his best as the mustache-twirling villain. Despite the character not being all that impressive, Brody still manages to command the scenes he is in. Marwan Kenzari plays Marco, a former associate/lover of Sadie's, who makes the most of his limited screen time. What really leaves an impression on the audience will be the amazing cameos thrown into one of the funniest scenes in the whole film. The fact they have a history with Evans makes this sequence all the more perfect.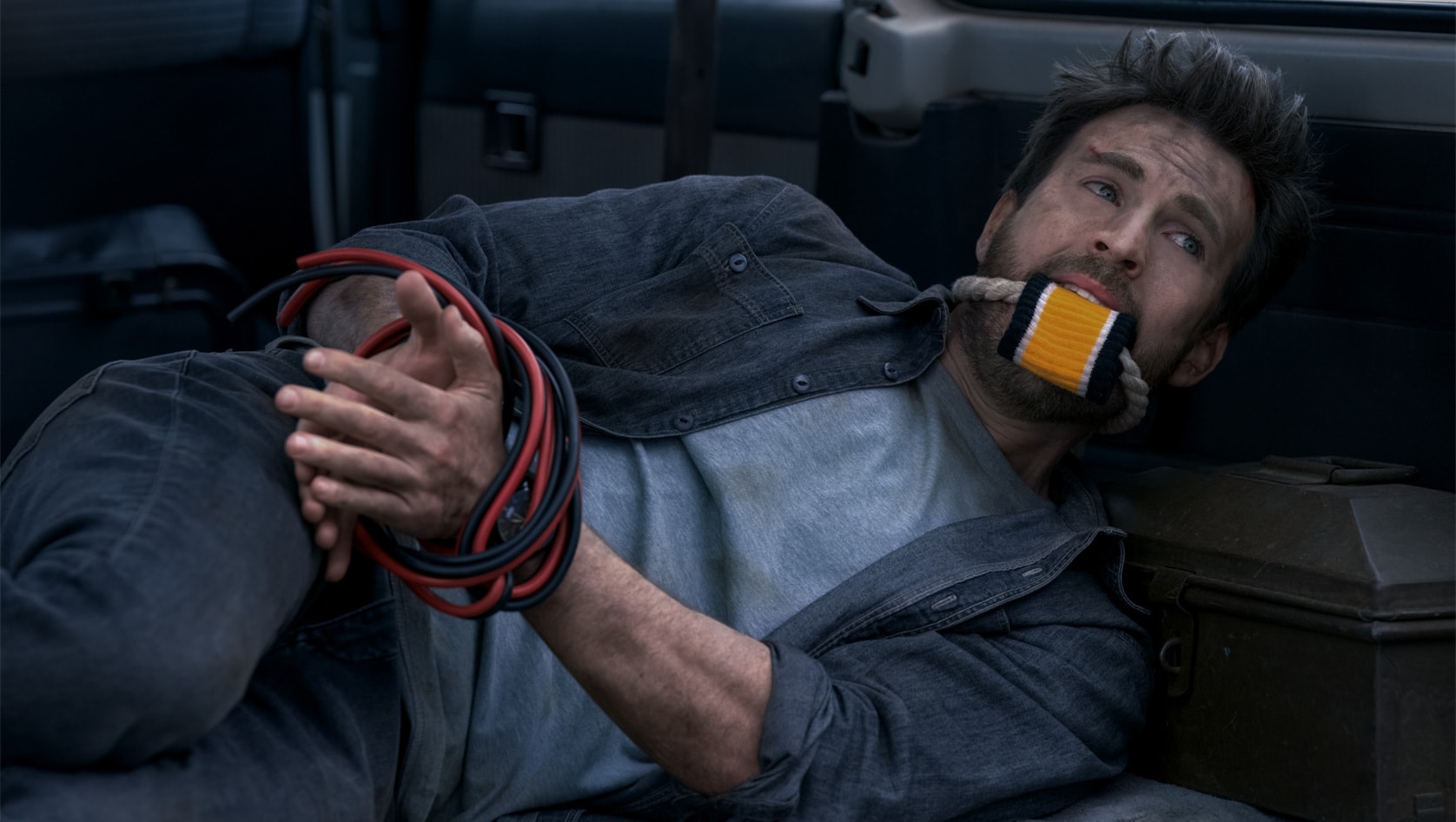 Ghosted has some shortcomings, with the biggest being the editing, especially in the first act. If it wasn't for their onscreen chemistry and the audiences' interest in them already, their connection would seem forced. A lot of their Washington DC date was edited so much it looks like they didn't even film together. The CGI is less than crisp which can be somewhat distracting but generally inevitable in this type of film. The other issue it faces is the lack of depth in the script. The larger threat to the world barely comes across as an issue and Sadie doesn't seem all that bothered that Cole followed her to London and now she is forced to babysit him. Equally the dialogue isn't thrilling, simple at best, cliché at worst. The genre's "will they won't they" trope overstays its welcome, we all know they will so let's move on.
Despite all of its pitfalls, fans of the two leads and the genre in general will find a lot to like here. It falls in line with other newer rom-coms like Ticket to Paradise. It may not have the best story but it has two of Hollywood's hottest stars falling in love while they deal with a crazy situation and random action sequences. Sure it's not winning any awards but these movies used to be prevalent in Hollywood and I'm happy for their resurgence. Not everything has to be a big blockbuster or a think piece.
Ultimately, Ghosted is a decently fun romp of a rom-com that is worth the watch thanks to the magnetic charm of Evans and de Armas. Sure the espionage plot is lackluster and the editing questionable, but it's entertaining to watch a man like Evans take on the lovable, nerdy, guileless role while de Armas gets to play the tough "guy" who has a heart of a gold waiting to be found by the right person. Just don't come into this expecting Avengers meets Miss Congeniality and I think you will be okay.
Ghosted is now streaming on Apple TV+. It is rated PG-13 for sequences of strong violence/action, brief strong language and some sexual content with a runtime of 1hr 56 minutes.