David Lowery's reimagined Peter Pan and Wendy brings new wonder to Neverland while never losing the magic of the original story.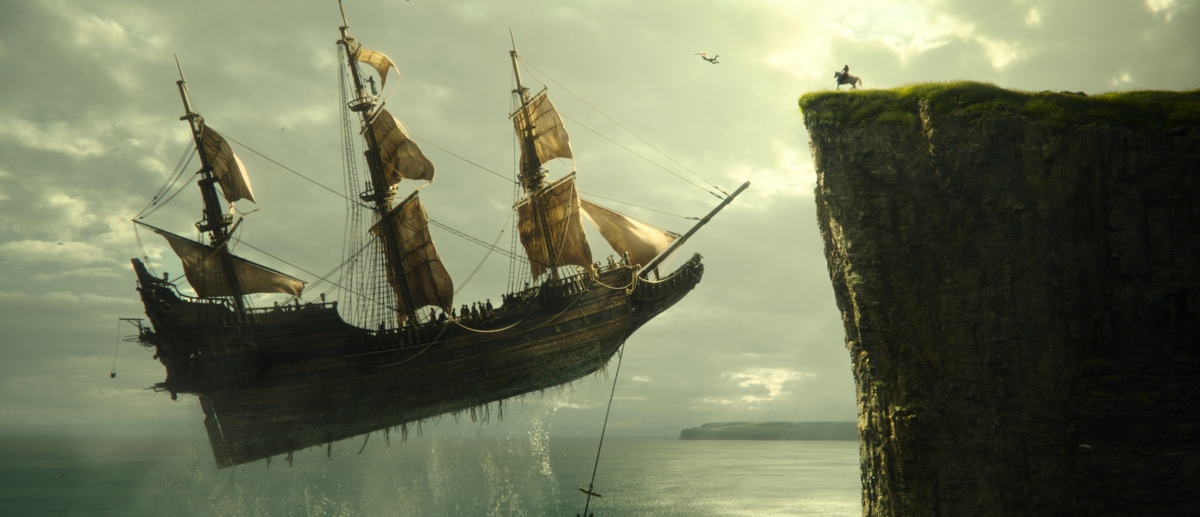 Peter Pan and Wendy Review
Wendy Darling (Ever Anderson) is not ready to grow up. During her last night in the nursery, she along with her brothers John (Joshua Pickering) and Michael (Jacobi Jupe) are taken to Neverland, a place where no one has to grow up, by Peter Pan (Alexander Molony) and Tinker Bell (Yara Shahidi). There, she encounters the villainous Captain Hook (Jude Law), Mr. Smee (Jim Gaffigan), and their ruthless band of pirates. This adventure will change the lives of everyone forever.
Peter Pan and Wendy is an exciting return to a story that has resonated with audiences for over 100 years. Director and co-writer David Lowery has reimagined this classic, giving it new life and emotional depth while remaining true to the magic of the original. Neverland is once again a place of wonder and adventure that will pull at the hearts of adults and children alike. As far as live-action remakes go, this one is one of Disney's best and sets the bar high for any that follow.
RELATED: All The Peter Pan and Wendy Easter Eggs & Callbacks You May Have Missed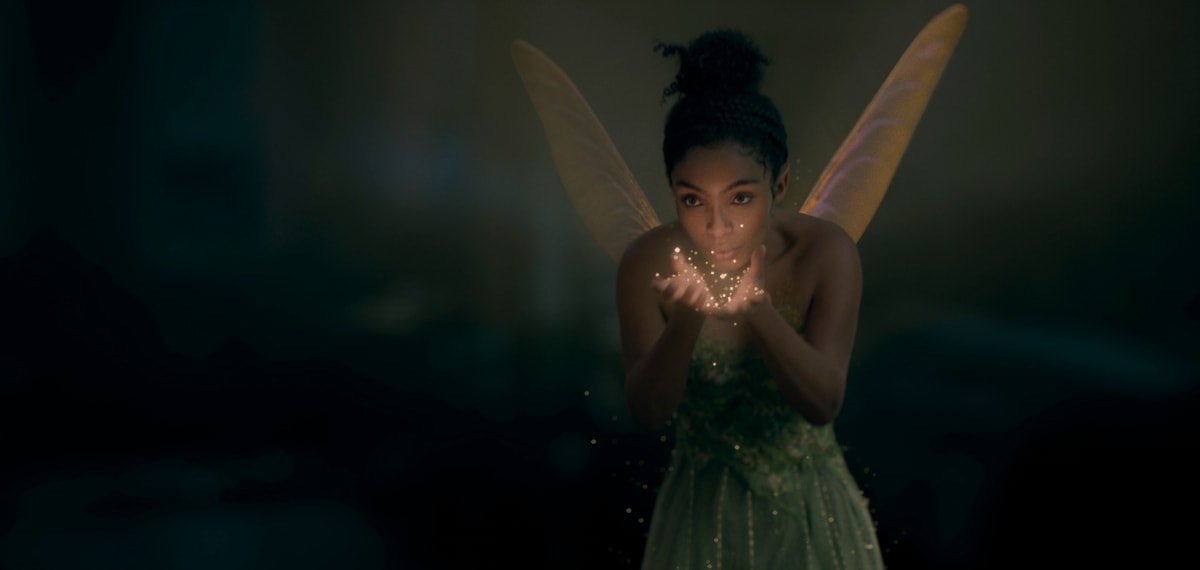 Hans Conried's Captain Hook from the 1953 film is an iconic Disney villain. The way he carries himself, the way he speaks, and even the way he cries out for Mr. Smee; it is all ingrained into the memories of everyone who has ever watched Peter Pan. Needless to say, Conried left some big shoes, boots to fill. Law gleefully steps into the role and embodies the devilish yet immature Hook with ease. He chews the scenery whether he is standing over the frightened Darling children or running away from an encounter with a certain ticking foe. It is clear Law is having the time of his life playing Hook making the character wholly his while still paying homage to Conried's adaptation. His number 2, Mr. Smee is delightful thanks to the comedic timing of Gaffigan. Smee is less the bumbly sidekick and more of Hook's steadfast counsel, but he retains the childlike humor and innocence that Bill Thompson gave the character.
The Lost Boys get a much appreciated upgrade in this version of the story. As a female who always wanted to join up with the Lost Boys for an adventure it was exciting to see girls in the group– the twins played by Skyler and Kelsey Yates, Diana Tsoy's Birdie, and Curly played by Florence Bensberg. Yes, in the original novel there were no girls in the group because J.M. Barrie believed girls were too smart to get lost. While that may be true, who's to say these girls didn't get lost on purpose? Exactly. Another win for the Lost Boys (and representation) is Slightly, played by Noah Matthews Matofsky. Slightly has Down syndrome but that doesn't stop him from helping Wendy and Peter fight against Captain Hook. It is refreshing and will bring a smile to your face.
Alyssa Wapanatâhk's Tiger Lily also gets a rewrite for the absolute better. The original film for all its good had some flaws, most notably in how it handled the Indigenous tribe that also calls Neverland home. This time around, Tiger Lily isn't a side character and possible love interest for Peter, but rather she acts as almost a co-leader of the Lost Boys and the voice of reason when Peter makes reckless choices. Wapanatâhk has a quiet fierceness as Tiger Lily, and is wise well beyond her years, making you curious what her story is before she got caught up with Peter Pan and his crew.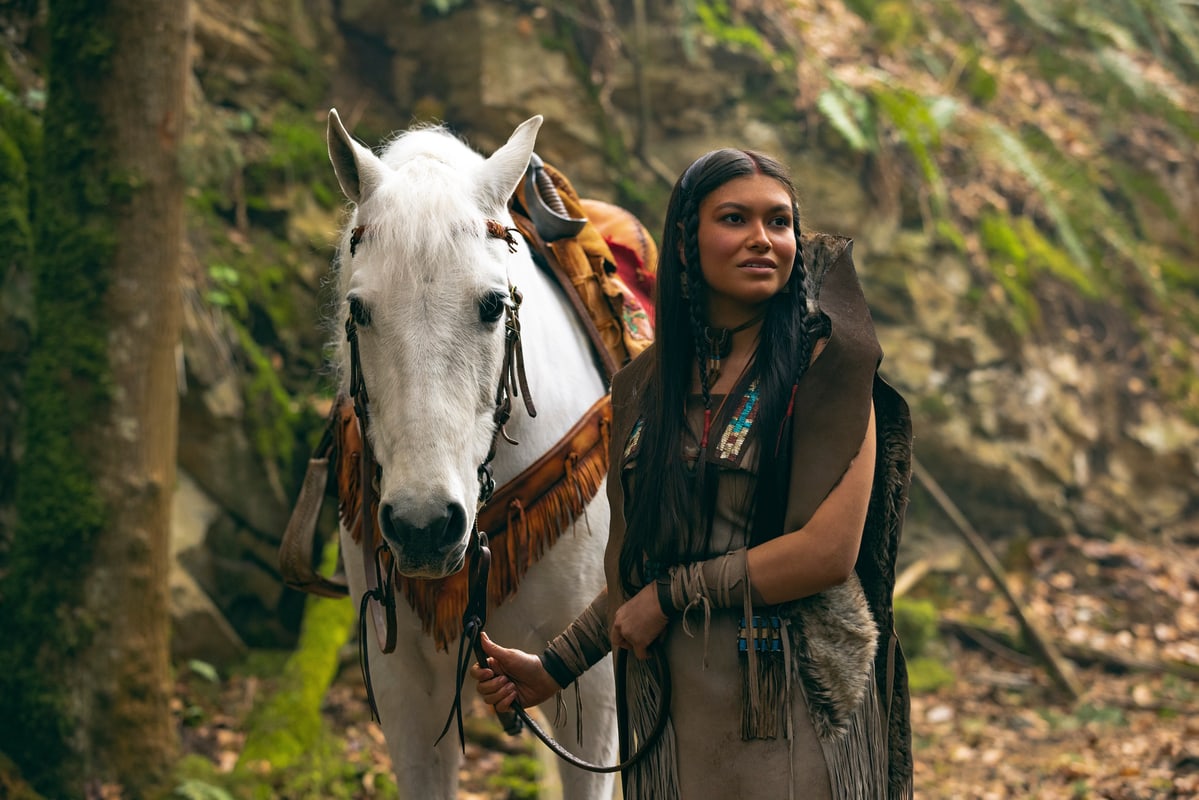 While it does hit familiar beats Lowery and co-writer Toby Halbrooks have built upon the '53 film by working in aspects of the original play turned novel by J.M. Barrie. This gives an added emotional depth that wasn't really explored in Disney's Peter Pan. The reason Hook and Peter Pan hate each other for instance draws on powerful notes hinted at by Barrie but rarely examined in most adaptations. By allowing themselves to be inspired both by the animated classic as well as Barrie's work, Lowery and Halbrooks have created something here that is truly magical. It never forgets the wonder of its predecessors but it also brings enough new to the table to make it worthwhile. Peter Pan and Wendy should serve as the blueprint for future remakes to go beyond shot-for-shot to create something wholly inspired.
Visually, Lowery has an eye for the fantastical and this film feels like it should– a grand adventure. Sweeping camera shots showcase the beauty of Neverland before cutting into grand set pieces that capture the whimsy of the tale of a boy who refused to grow up. Daniel Hart's score is fantastic and playful. It is hard not to be transported back to childhood when "You Can Fly! You Can Fly! You Can Fly!" orchestration can be heard as the Darlings take flight. My only complaint is that this film is not going to theaters. While it is nice to have a wholesome family movie that is easily accessible for all ages right there on the TV, it deserves to be seen on a big screen.
Peter Pan and Wendy captures the magic of the original story while also delivering something new that is full of wonder and heart. It is a delightful return to Neverland for children of all ages and something everyone in the family can enjoy. The bar for future remakes has now been set extremely high thanks to Lowery's imagination, the charismatic cast, gorgeous visuals, and a magnificent score. This one will have you wishing on the second star to the right for more adventures in Neverland with Peter Pan, Tinker Bell, and that devious Captain Hook.
Disney's Peter Pan and Wendy is now streaming on Disney+. It is rated PG for violence, peril and thematic elements with a runtime of 106 minutes.