David Lowery's reimagining of the classic Peter Pan maintains the magic of the original while also bringing new wonder to the screen. The fun thing for this Disney and literary nerd is that there were clever nods to both J.M. Barrie's original work as well as the 1953 animated classic. Read on for all the Peter Pan and Wendy Easter Eggs and callbacks you may have missed.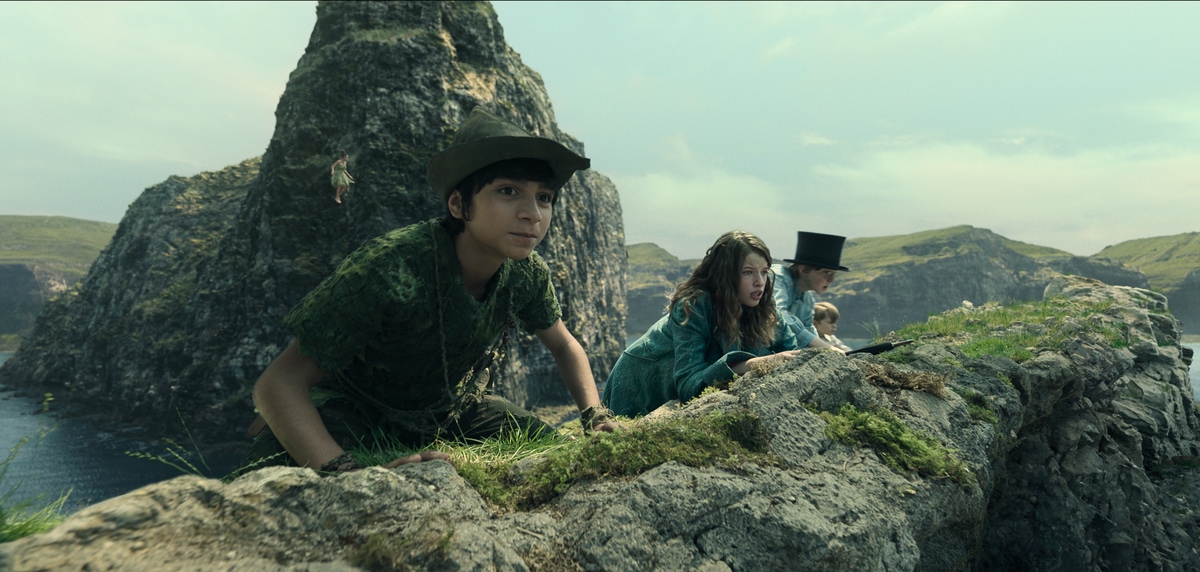 Peter Pan and Wendy Easter Eggs & Callbacks
First, Peter Pan and Wendy is releasing during the 70th anniversary of Disney's animated classic Peter Pan.
As Wendy is packing to "leave the nursery," Michael and John are playing pirates.
Nana is a St. Bernard just like in the animated film. In the original play, she was a Newfoundland and based on J.M. Barrie's own dog.
Unlike in other adaptations of Peter Pan, this time Mr. Darling is not played by the same actor playing Captain Hook. In Peter Pan and Wendy, Alan Tudyk is playing Mr. Darling.
RELATED: All The Strange World Easter Eggs You May Have Missed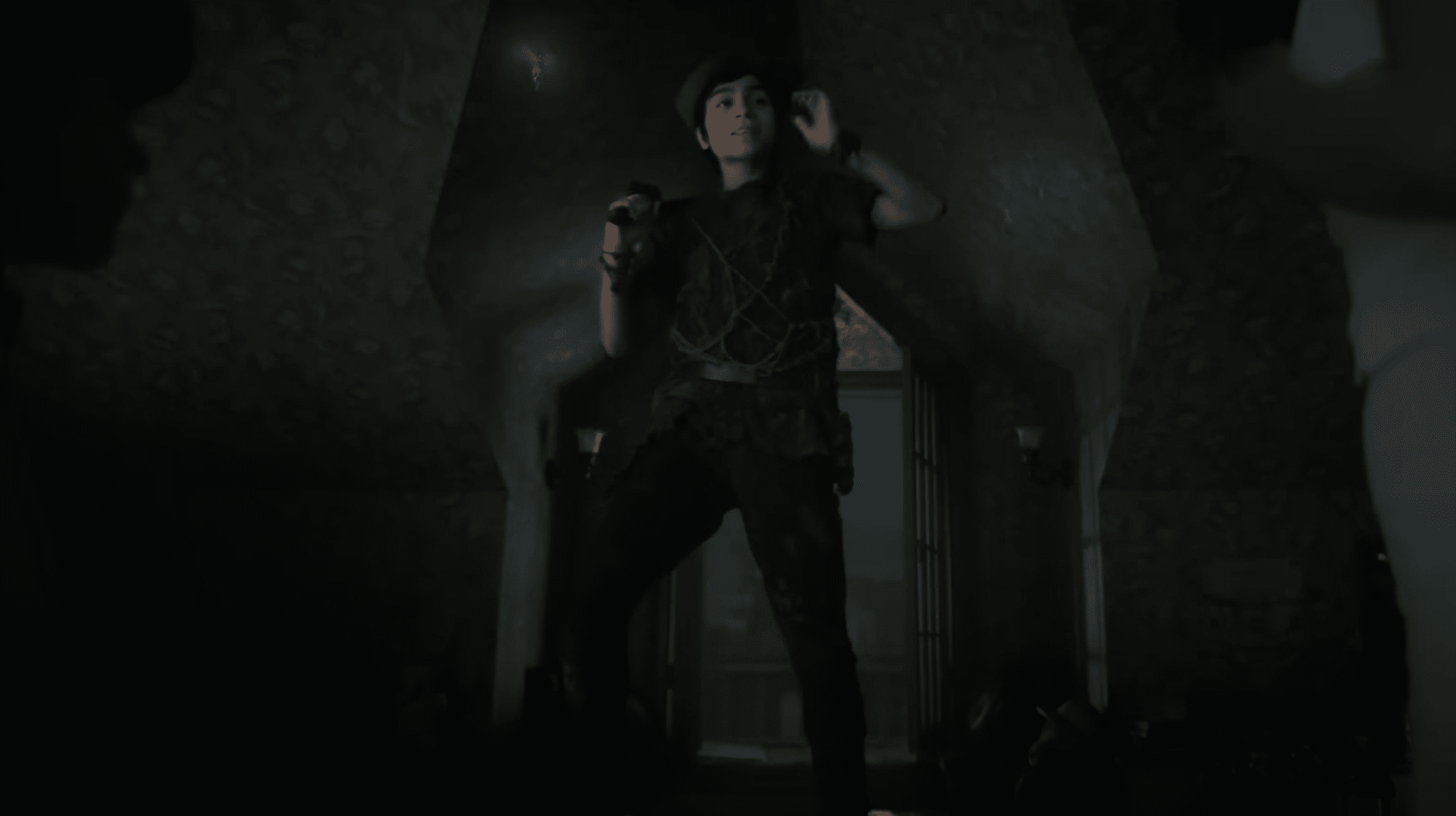 Chimes are heard as Tinker Bell approaches.
Wendy didn't trap Peter's shadow, but it ran away from Peter and hid in the drawer. She sews his shadow back on.
When Wendy pricks Peter with the needle he wants a kiss to make it better. She gives him thimble and calls it a kiss.
Before leaving for Neverland, Michael gets Mr. Bear and John grabs his top hat and umbrella.
He tells the Darling children they need to think happy thoughts and also need some Pixie Dust in order to fly.
As they take flight, the score for "You Can Fly! You Can Fly! You Can Fly" can be heard.
Nana barks from the yard as they fly overhead. Michael says "come on Nana!" She begins to float upwards but decides she would rather stay in her dog house.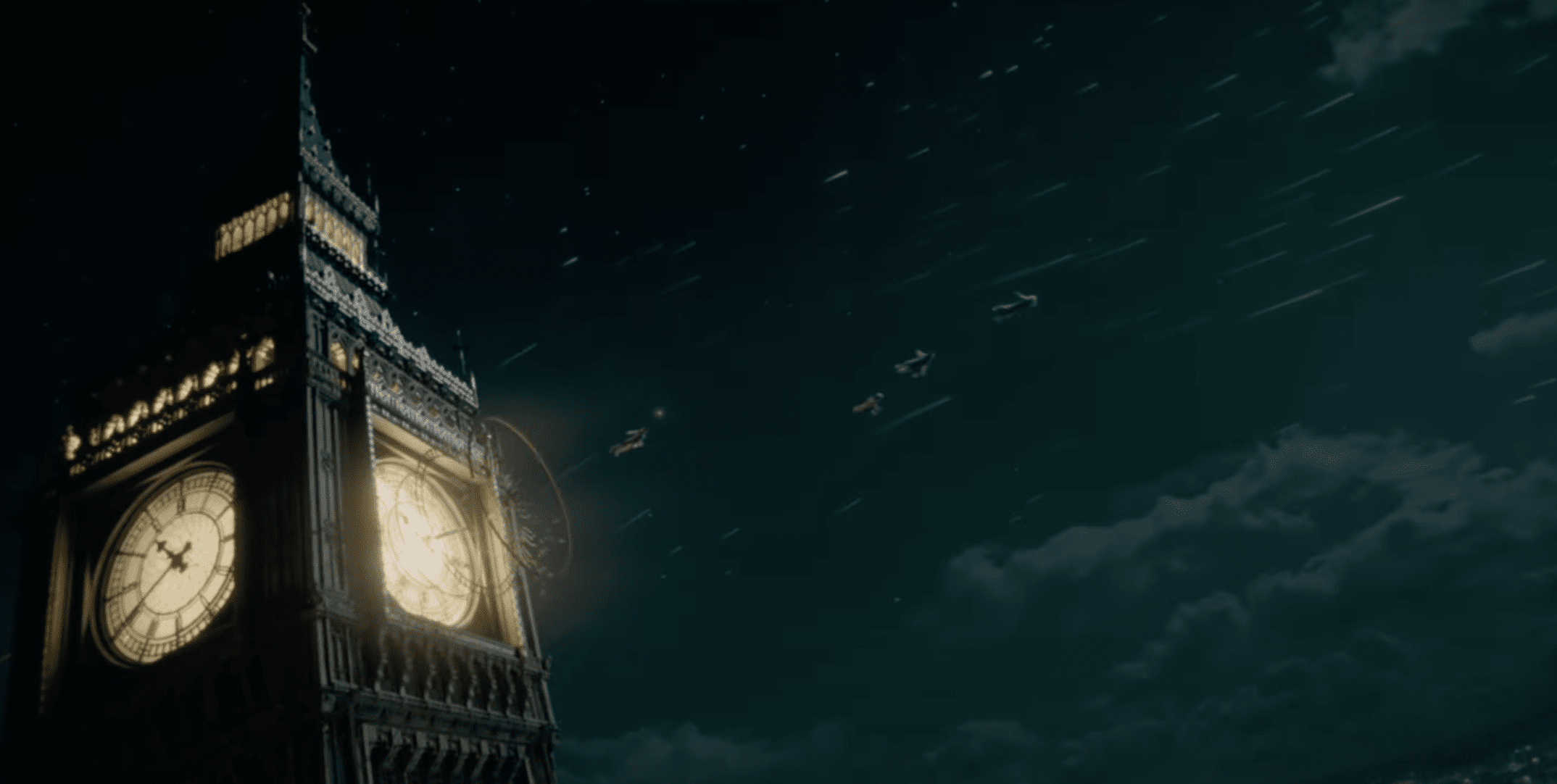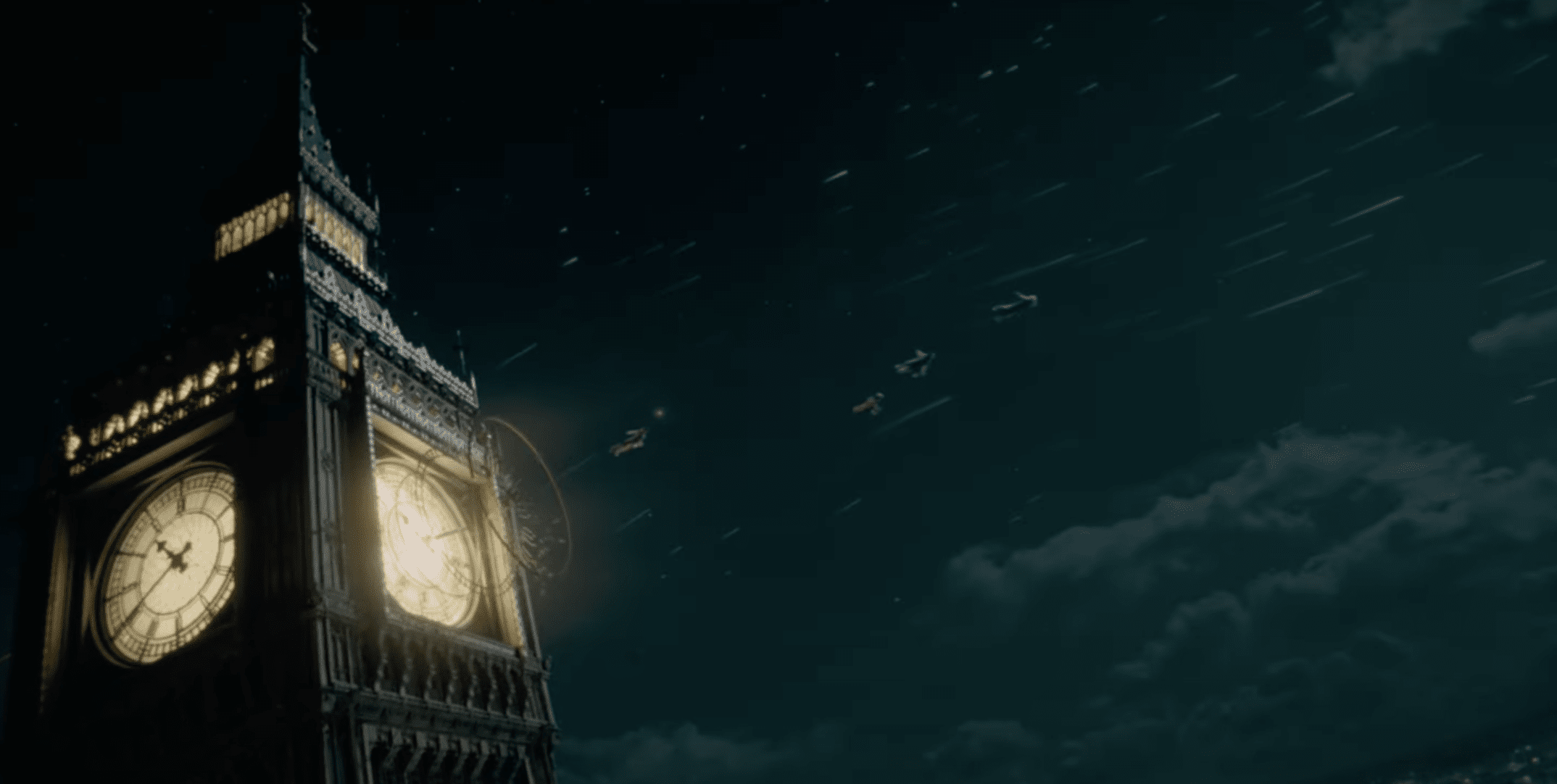 "Second star to the right and straight on til morning." Instead of landing on Big Ben they fly through it into an almost time warp, alternate dimension.
As they fly across Neverland, mermaids are seen in the water. This is the only shot of them as there is no visit to Mermaid Lagoon this time.
Captain James Hook is played by Jude Law, who also happened to play the villain in Captain Marvel. Mr. Smee is played by Jim Gaffigan who recently voiced Lorenzo Paguro in Pixar's Luca.
Despite being slightly more serious, this Hook is still very sensitive about having a hook and hearing the name Peter Pan.
Wendy is separated from the others and meets Tiger Lily and The Lost Boys. Lowery has named them all after the original play's characters: Tootles, Nibs, Slightly, Curly, and The Twins. In the 1953 film, Curly's name was changed to Cubby as a nod to his bear outfit.
Mr. Smee and Captain Hook have slightly different outfits. Mr. Smee has the same red hat, but is wearing a red striped shirt, blue jacket, and blue striped pants. Captain Hook does put on a red jacket but it isn't as bold as the cartoon. He also dyes his hair which is evident after he gets soaking wet and the dye is running down his face.
Hook is haunted by the sound of clocks. Rule 39- No Clocks! He destroys John's pocket watch when he hears the ticking.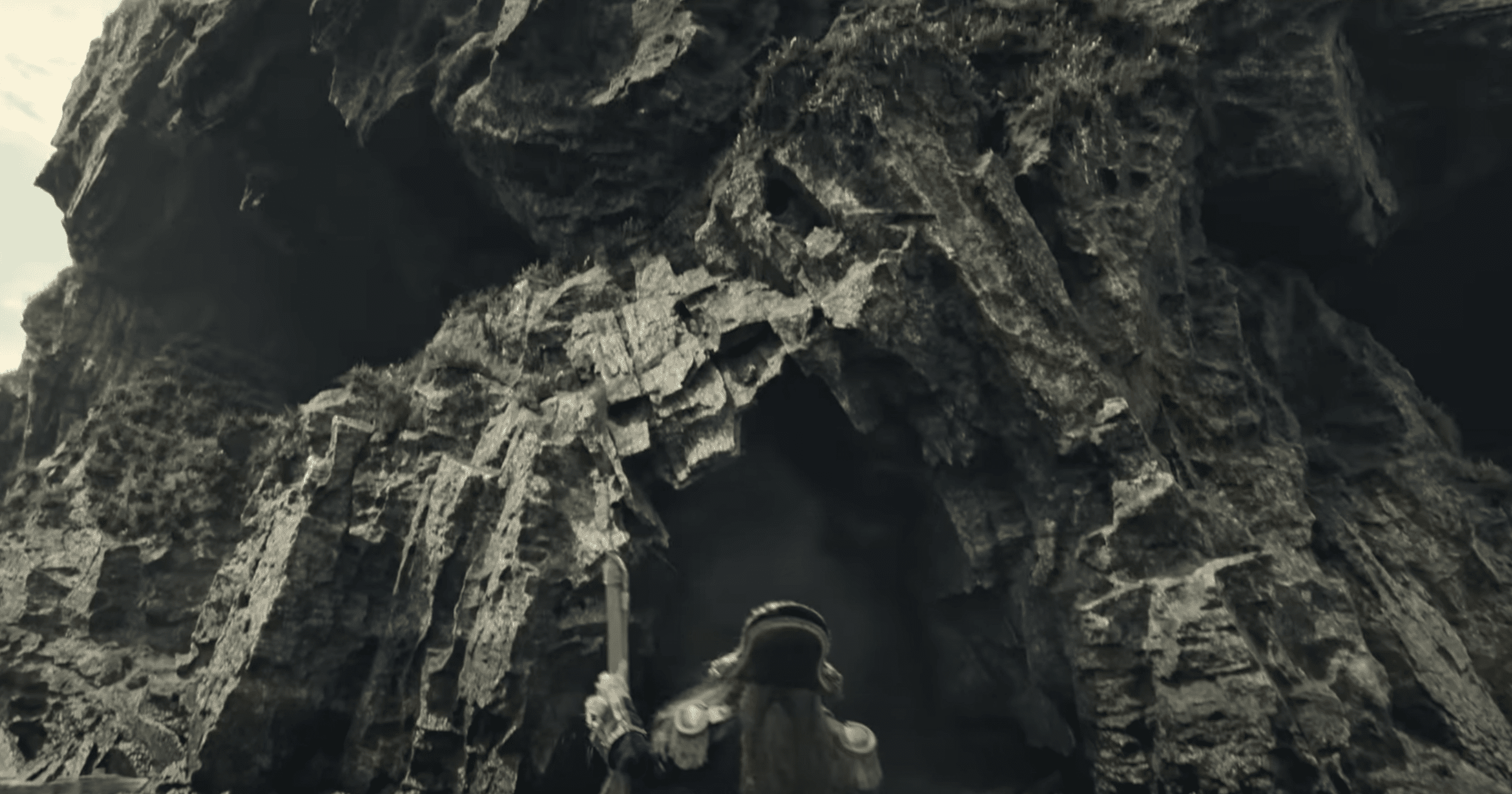 Captain Hook orders John and Michael to be executed. He tells the pirates to set a course for Skull Rock.
The pirates chain the boys and Mr. Bear to the rock to wait for the tide. Peter dresses like a pirate to save them. While he fights Hook, their shadows also fight each other.
Peter calls Hook a codfish.
When Peter smacks Hook with his sword, Hook says "bad form;" this is the final line spoken by Hook in the novel when Peter Pan defeats him.
Both Peter and Hook say the line: "To die would be an awfully big adventure." This is actually an original line from J.M. Barrie's play. Peter says it when he thinks he will die.
Tick Tock Croc leaps out of the water. Hook is straddling his open mouth in a nod to the original animation where Hook finds himself in the same precarious spot.
If you watch closely, Tick Tock's eyes move oddly just like they did in the animated film.
Jude Law nails Captain Hook's iconic scream as he tries to evade Tick Tock.
Peter Pan does his Rooster Call.
As Wendy yells at Peter about the insanity of the day, you can see the planet Saturn in the background.
Wendy sings a song that her mother sang to her. After it puts the Lost Boys to sleep, Wendy and Tinker Bell go up to Peter's room. There it is revealed that this room used to belong to Peter and James. James is Captain Hook's name. For those unfamiliar with the novel, it was revealed in Disney's The Pirate Fairy.
Peter tells Wendy he made her an acorn necklace. In the novel, Peter gives this to Wendy as a thank you for the kiss (thimble) that she gave him. It offers her protection.
Hook finds the Hideout thanks to Wendy's song, not Tinker Bell this time.
After capturing everyone, and leaving Peter Pan for dead, Hook tells Wendy about what happened between him and Peter. Peter Pan banished Captain Hook because he missed his mother. In the original novel Peter "thins out" the Lost Boys by banishing them. In the song "I Won't Grow Up" from the 1954 musical, the boys sing "I will stay a boy forever", to which Peter replies "And be banished if I don't". Peter banishing Hook in this film is a nod to that as well as to the fact originally Peter Pan was meant to be more of the villain of the story.
Mr. Smee captures Tinker Bell in a lantern.
Wendy rescues herself from the plank thanks to thinking happy thoughts and Pixie Dust provided by Tinker Bell when she escapes the lantern.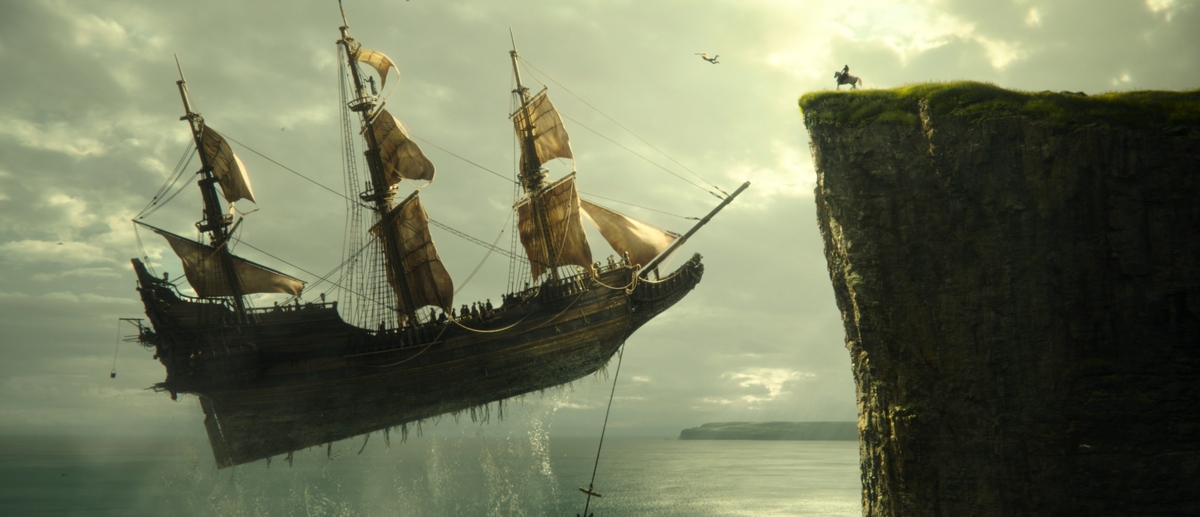 Hook's ship, The Jolly Roger, is covered in Pixie Dust allowing it to fly. Peter shows up thanks to being rescued by Tiger Lily.
Peter Pan leaps onto the ship, sliding down the sail with his dagger.
Hook asks how he survived? With faith, trust and pixie dust?
The ship flies to London to return the Darling children and all the Lost Boys. Mary Darling recognizes Peter Pan. It has always been alluded to that Mary knows Peter from when she was a child.
Peter shows Wendy that his name is carved in the brick on the roof. This used to be his home before he ran away to Neverland. Wendy tries to get Peter to stay, but he refuses.
After Peter leaves, Wendy carves her name onto the brick, making it say Peter Pan and Wendy. The original 1904 play Peter Pan; or, the Boy Who Wouldn't Grow Up was renamed Peter and Wendy when J.M. Barrie expanded the story for the novel, but was also often referred to as Peter Pan and Wendy.
Peter Pan and Wendy is now streaming on Disney+.