The White Men Can't Jump remake takes a lot of shots and while some are bricks it still manages to score thanks to the chemistry of the cast and director Calmatic's clear love of the game.
White Men Can't Jump Review
Kamal Allen (Sinqua Walls) is a former high school basketball protege whose goals were shattered when his anger got the better of him during a game that turned into a Malice at the Palace. Years later, he is working a minimum-wage job at a Fed-Ex/UPS type store, trying to save money to help his wife Imani (Teyana Taylor) open up a hair salon. Jeremy (Jack Harlow) also had a promising basketball career playing at Gonzaga, that is until he tore both ACLs. Now he spends his days coaching up-and-comers and trying to sell 30-day detox drinks while barely hiding his painkiller addiction. His girlfriend Tatiana (Laura Harrier) teaches at a dance studio to help them scrape by. Both Kamal and Jeremy still dream of those glory days and are determined to recapture it, even if it means screwing up everything else in their lives.
White Men Can't Jump sets itself up as a remake that is thankfully not trying to be the original. Familiar locations, lines, and even scenes are used in a way that honors the 1992 classic rather than producing a shot-for-shot copy. Although it has some air balls and bricks, it mostly scores thanks to the chemistry between its leads and basketball scenes that may actually out shoot the original. The jokes and premise have been updated with contemporary understanding, the locations are fun and lovingly shot, and the music selection is brilliant. Calmatic's film stands on its own court to tell a story about drive, friendship, and basketball.
RELATED: White Men Can't Jump Director Talks Sampling Original Film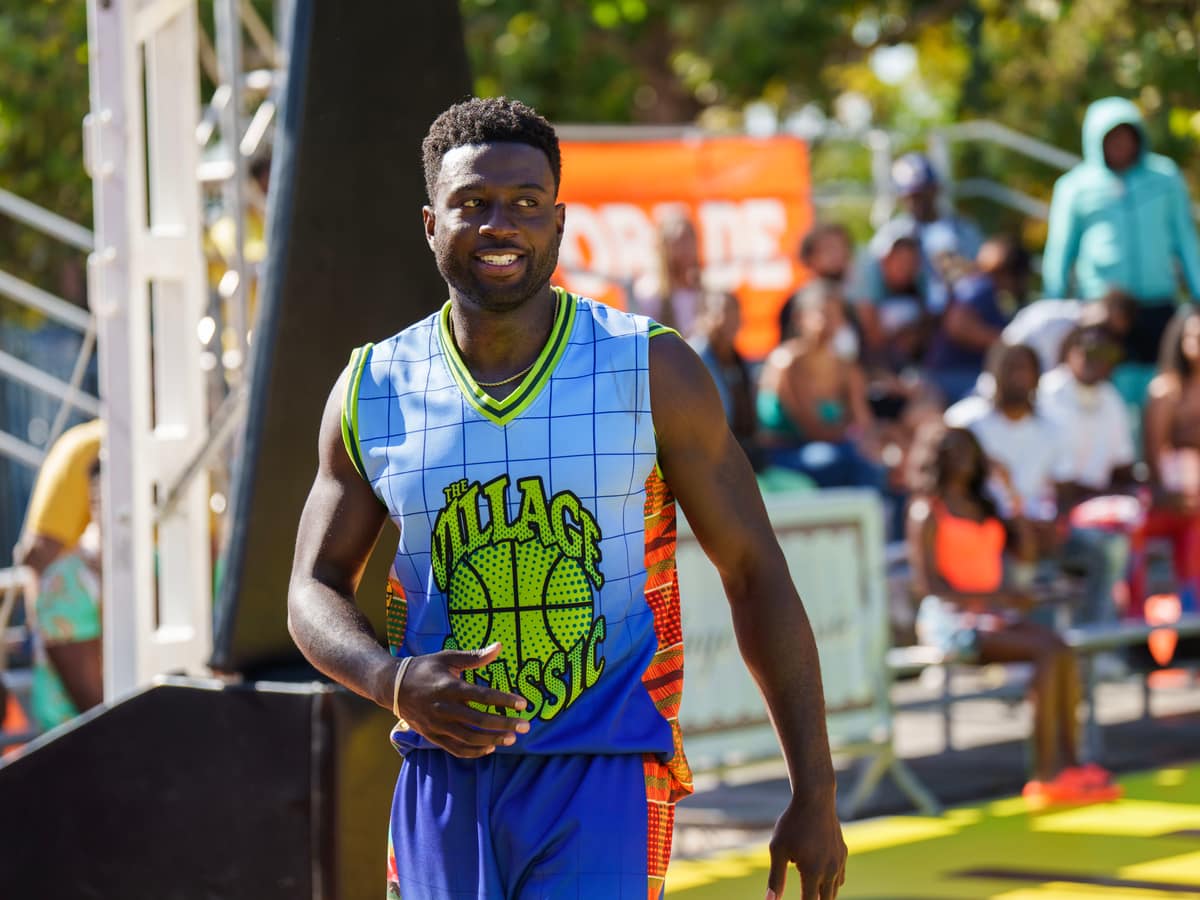 Grammy-winning music video director Calmatic made the jump to moviemaking with a remake of another 90s hit House Party. His unique approach to the remake world was refreshing. He applied his music sensibilities to filmmaking by taking the bones of a story as well as a few of the most memorable aspects to make a solid foundation to build on. Less than four months later, his sophomore project, White Men Can't Jump is set to release on Hulu and he once again applied this formula to create a story that is both its own and a homage to its predecessor.
The script, written by Kenya Barris and Paul Hall, sticks to the basic formula of Ron Shelton's earlier work. Harlow plays the underestimated white guy who eventually teams up with the more talented and beloved Walls, and together they hustle their way into a hoops tournament in hopes of finding fortune and a little bit of fame. It is still set in L.A. and the jokes are still there but revamped for the modern day. After all white ballers like Luka Dončić (whom the film mentions) prove that the whole white guys not being good at basketball thing isn't necessarily true. To be fair the legend Larry Bird proved that back in the day too but there are definitely more white ballers now.
Unlike the Snipes/Harrelson led film, this one spends more time off the court attempting to explain motivations (hint: they need the money) and fleshing out the two leads before finally giving the fans what they want, epic face-offs on the various courts around L.A. Kamal's relationship with his father, Benji Allen (the late, great Lance Reddick) serves as an emotional anchor for both Kamal and the story. Benji is introduced as a parent much like Tee Morant, a sideline coach and hype man for his son. How that relationship evolves during the film, told mostly in a series of flashbacks, lays the groundwork for Kamal's big ah-ha moment. Reddick doesn't have the most screen time in this film, but just like in all his other projects, he makes every moment count.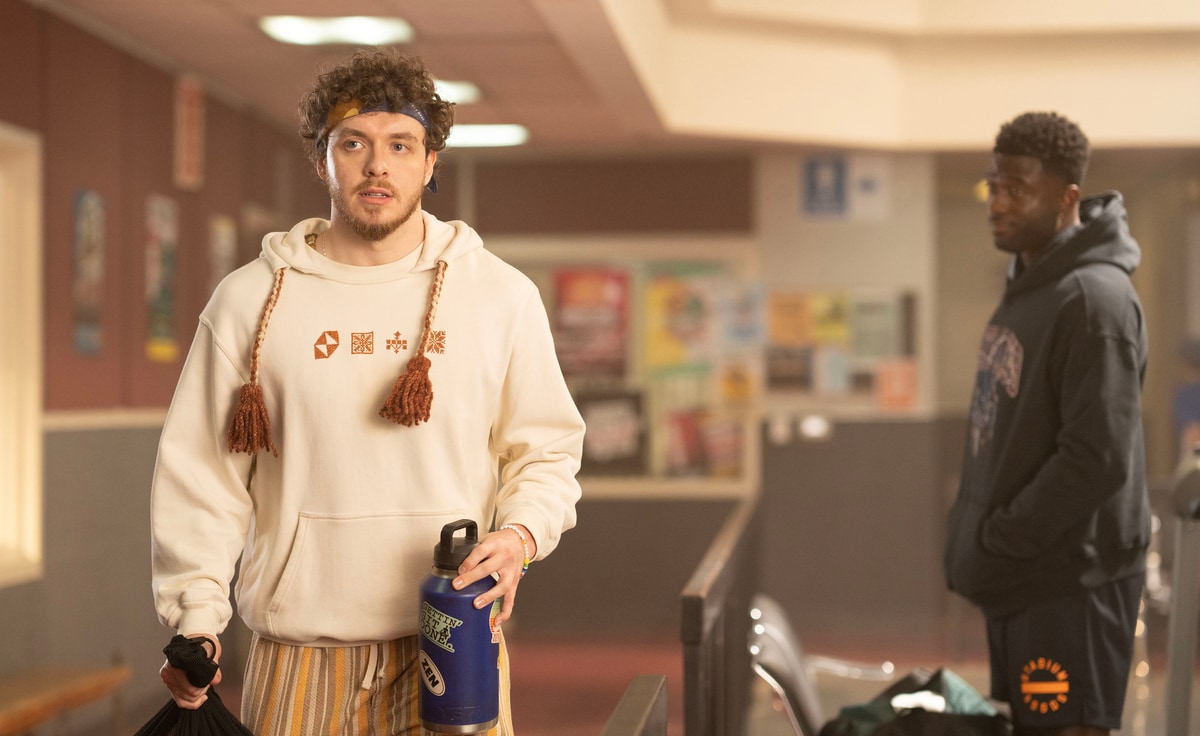 While it is interesting to learn more about Kamal and Jeremy, and those closest to them, at times it drags the pacing down. The film falters throughout the first and part of the second act as it tries to settle in and tell a cohesive story. It finally hits its stride when the guys set out to hustle their way into the first of two tournaments. Here is where those moments etched into your memory are on display, including Raymond's legendary "I'm getting my other gun." Vince Staples and Myles Bullock add to the fun and keep the pace moving as Kamal's childhood friends Speedy and Renzo.
No one is saying this film is better than the original, but the basketball scenes are a definite upgrade. Each shot is a visual feast for players and fans alike. The camera moves with the ball, pans out at just the right moments. Honestly it is some incredible footwork on the part of the actors and the cameramen. In that way this film dunks on the other but it ultimately can't compete. But that is okay, after all this one is trying to be its own team.
White Men Can't Jump takes a lot of shots and mostly scores. While it may share the same name and synopsis of the original, director Calmatic has made a film that is both an homage to its predecessor while also most assuredly standing on its own merits. This version has its share of faults but they are overcome by a talented cast, sharp camerawork, and an emotional core.
White Men Can't Jump debuts on Hulu May 19, 2023. It is rated R for pervasive language and some drug material.