A fantastical story grounded by real world events, Heroes of the Golden Mask is an action adventure movie that packs in enough big fights and creative elements to keep young viewers entertained.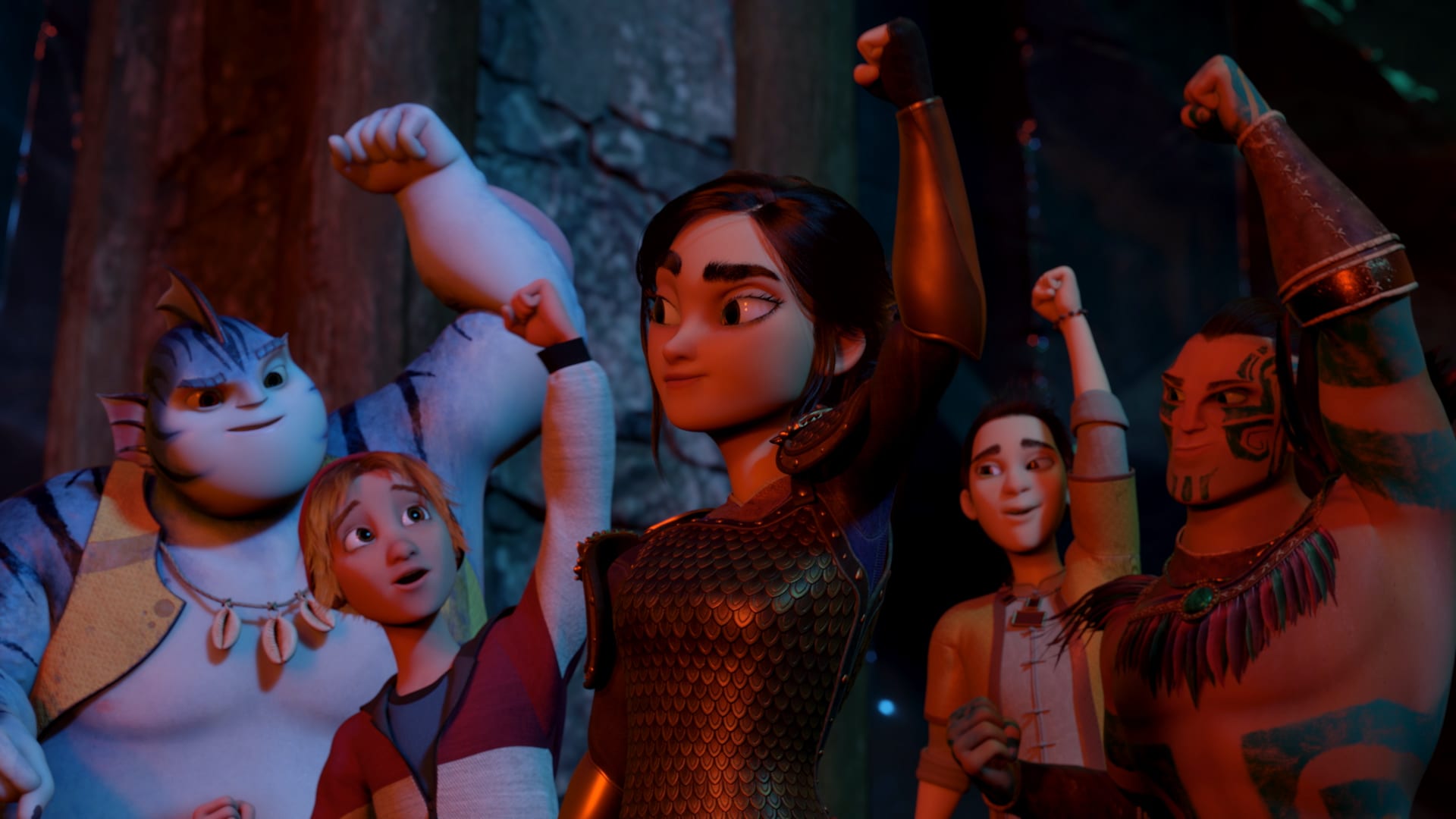 Heroes of the Golden Mask Movie Review
After Li's (Natasha Liu Bordizzo) father, Golden Mask team leader Jiahao (Byron Mann), is killed in a battle with Kunyi (Ron Perlman), Li must figure out to stop this evil from overtaking the kingdom of Sanxingdui. But Li and her friends Zhu (Osric Chau), Zuma (Zeus Mendoza), and Aesop (Patton Oswalt) won't be enough. King Yufu (King Lau) orders Li to use a magical portal and find a replacement for her father. Reluctantly she seeks out a new member for the Golden Mask and discovers Charlie (Kiefer O'Reilly), an orphan living on the streets in America who has turned to crime in order to survive. Charlie agrees to join Li, at first only to escape the gangster Rizzo (Christopher Plummer). Once in Sanxingdui, Charlie must learn to be part of a team, use magic, and trust in his new friends all before Kunyi manages to destroy everything and steal the Jade Blade.
Heroes of the Golden Mask is based on John Wilson's 2018 YA novel, which in turn was inspired by the Bronze Masks of Sanxingdui unearthed by archaeologists in Sichuan, China back in 1986. It is a fantasy, action adventure isekai style story that despite its low budget packs enough fantastical elements to make it interesting. The powers held by each character are somewhat unique, especially the Chinese zodiac shape-shifter. Those along with the big fight sequences and the quick pacing is likely to keep younger viewers entertained for the entire 90 minutes.
RELATED: Spider-Man Across the Spider-Verse Review: A Mind-Blowing, Must-See Film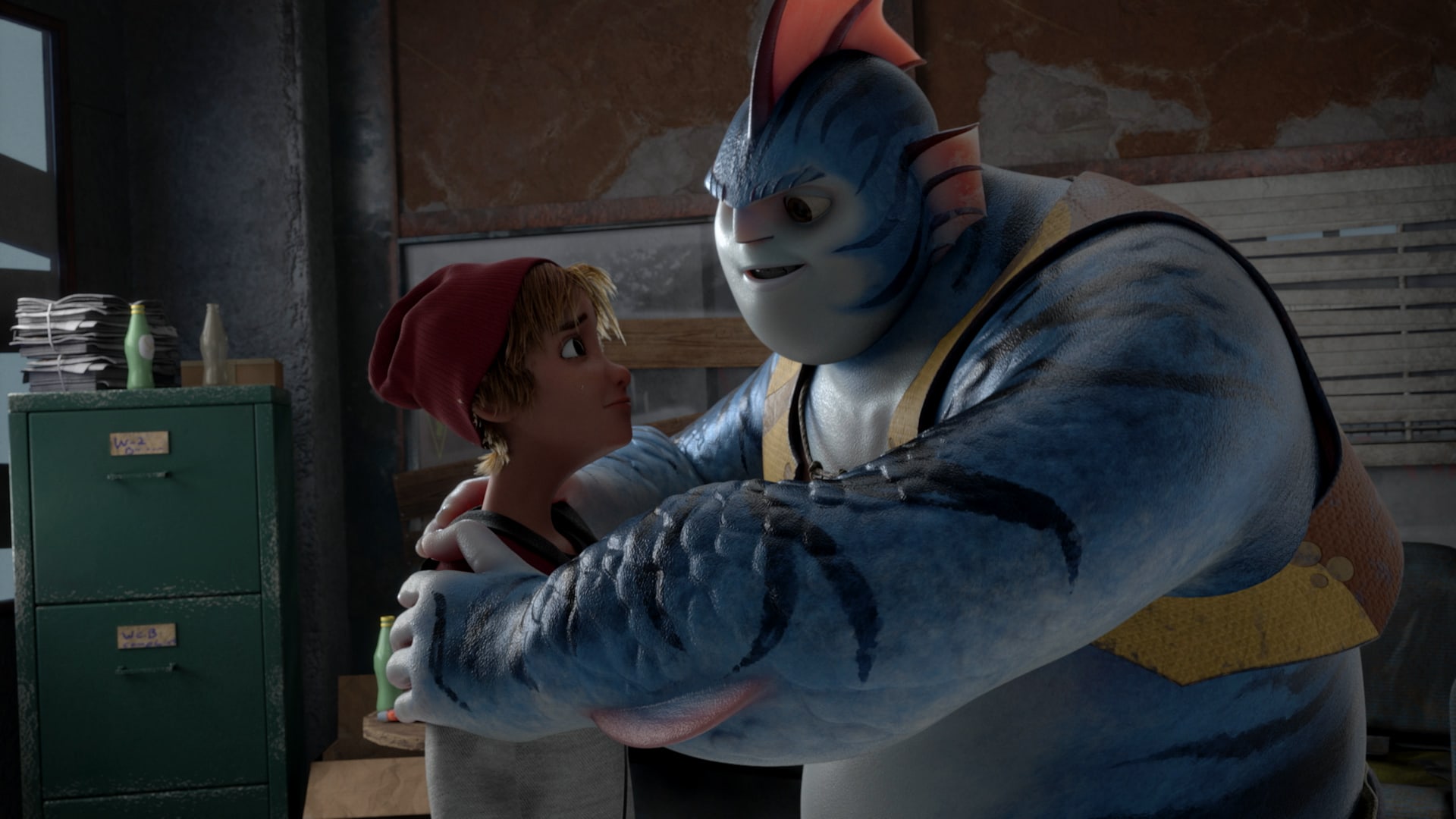 It is clear from the moment it begins that this is low-budget production. Now, there is nothing wrong with that. Not every studio has Disney or Sony money to throw at a film, that doesn't mean it is not worth being told. These smaller projects allow for diverse stories a chance to swim. Director Sean Patrick O'Reilly crafts something here by taking real-life archaeological discoveries and a YA novel to make something younger audiences will eat up. Children ages 5-10 likely will have zero complaints about the animation and just be happy with all the action going on in each scene. My main complaint with the graphics lies with the dead eyes of some characters and kids who look like they were designed by someone who has never seen an actual child.
Moving past the graphics, the main characters are an interesting mix of cultures and powers. The masks they wear allow them to have unique abilities. Li can fire energy arrows from her bow, Aesop is a fish-like being that can swing a mighty hammer (not to be confused with Mjolnir), Zuma is a Mayan warrior who flings around colorful balls, and Zhu can shape-shift into the 12 animal totems of the Chinese Zodiac. Unfortunately not the dragon, but there is always room to learn and grow. Charlie meanwhile has to learn to master telekinesis. The villain Kunyi is equally impressive with his fighting skills and ability to conjure monsters. Watching these characters go head to head provides a lot of fun visuals for younger audience members. Although to be clear, certain elements may be a little bit too scary for young ones especially the swarm of zombie-like ghosts and a huge monster with a hole for a face.
The story follows the typical isekai style in which the main character gets transported from their world to another which in turns changes their lives forever. Charlie goes on a typical hero's journey of learning to trust again and forming new bonds. It is a classic story, with nothing shocking happening but again that is perfectly fine. Children can still glean a lesson about identity, self-worth, and confidence from it without anything going shockingly awry. Not every film needs a crazy twist and after all this style of storytelling has been around this long because it works.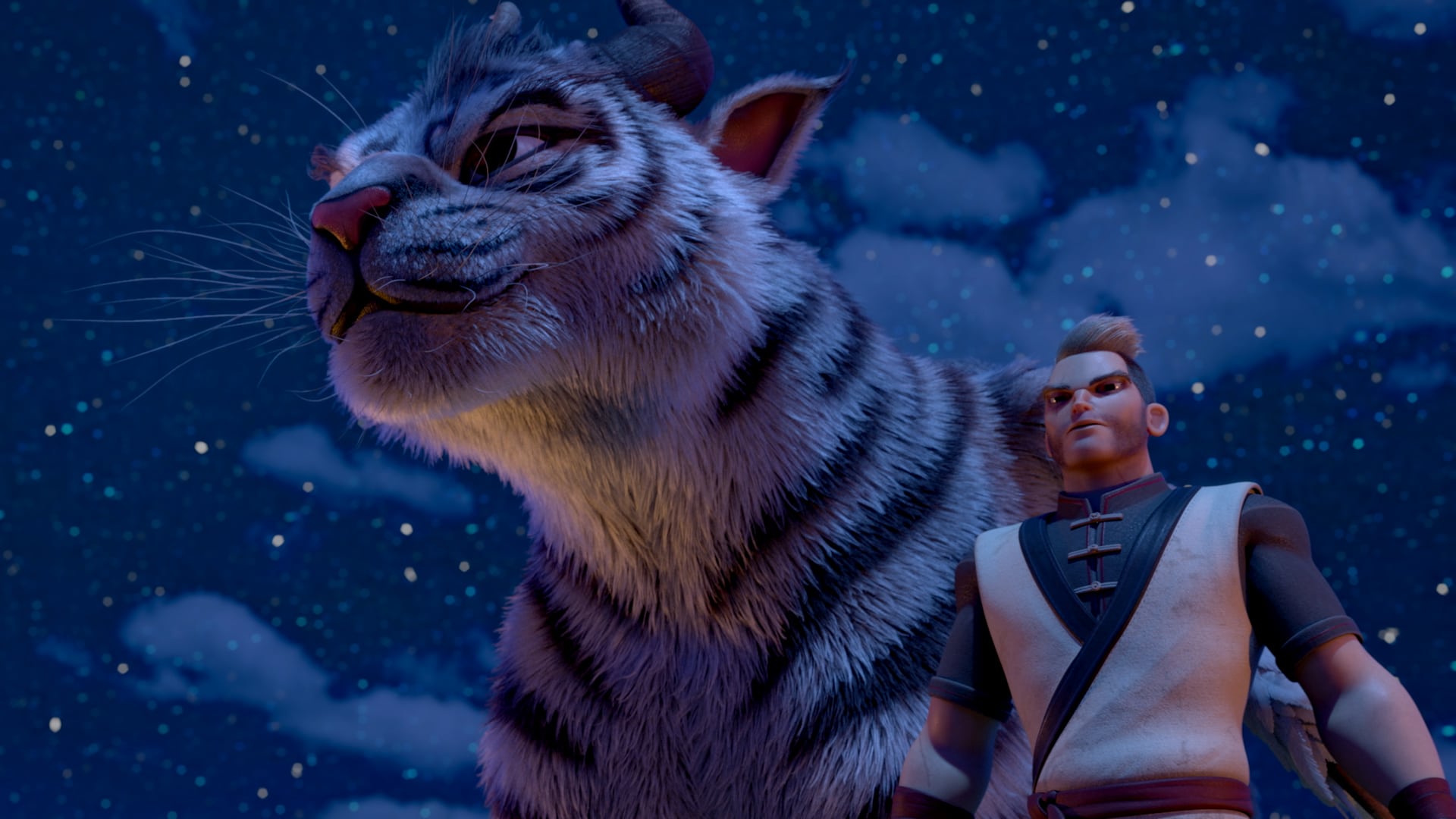 At the end of the day, Heroes of the Golden Mask is an enjoyable adventure film for younger audiences. Children will be caught up in the action, jokes, and fun powers each of the main characters possess. Being that it is available via streaming, it will be a good option for those looking for a respite from the summer heat or to escape a rainy day. Plus, since it is based on a true story and a novel it opens the door to further research what inspired this film. Sneaking in some education over the summer is never a bad idea– sorry kids that's the former teacher in me talking.
Heroes of the Golden Mask will be available on Video on Demand starting June 9. It has a runtime of 88 minutes.