Available now on Digital, 4K, Blu-ray, and DVD is the vibrant love-letter to fans of the games and showcase of everyone's favorite King of the Koopas, the Super Mario Bros Movie. Read on to see what exciting bonus features are available including a Peaches video, an in-depth look to how the filmmakers created the movie, and more!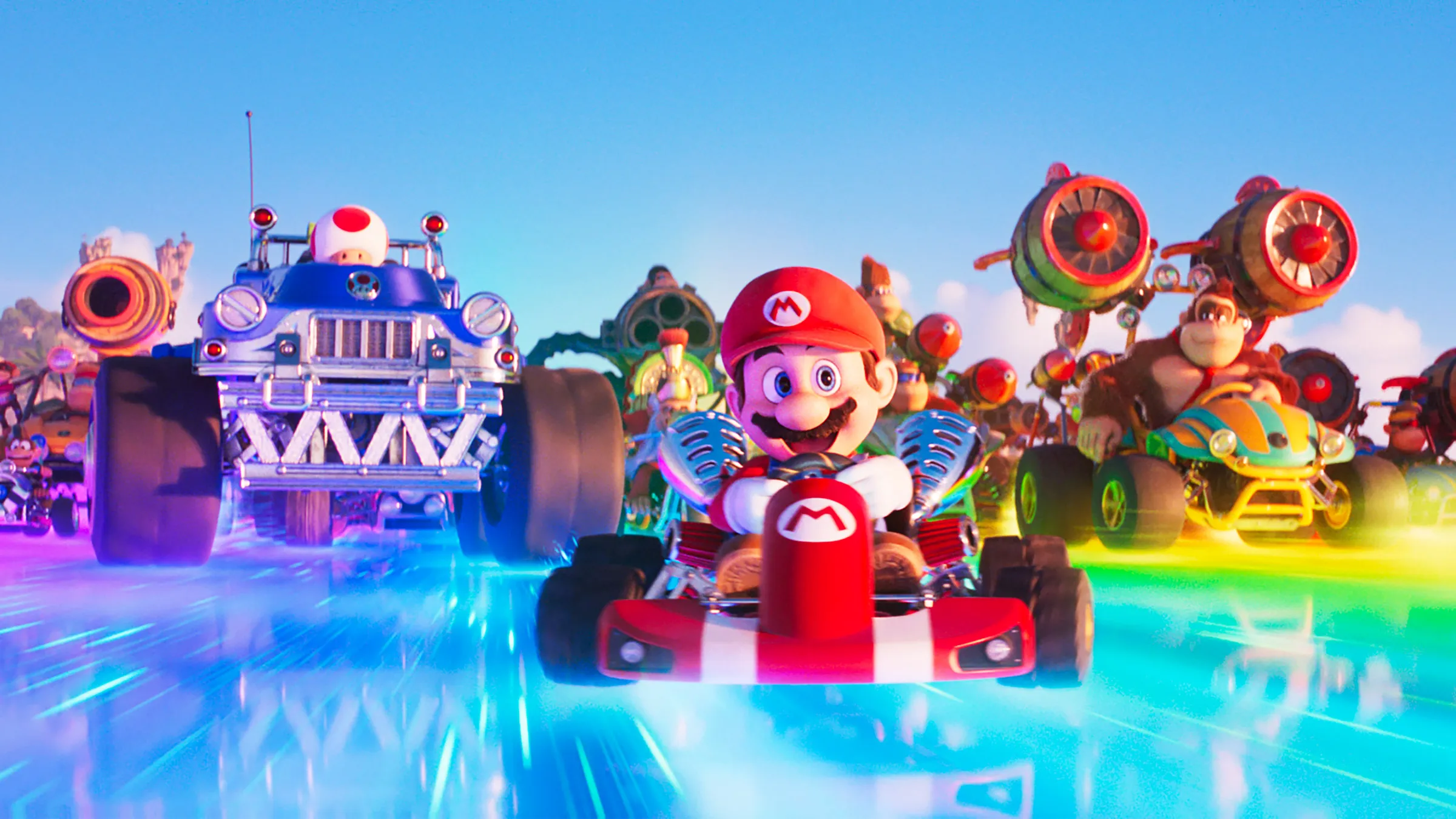 Super Mario Bros Movie
In Brooklyn, brother plumbers Mario (Chris Pratt) and Luigi (Charlie Day) have just started their own business and are trying to make a name for themselves. Things aren't going well, but when a plumbing disaster threatens their neighborhood, the brothers side scroll their way into action. When they arrive on the scene they quickly discover a mysterious green pipe that sucks them into a new world. Separated in the pipes, Luigi winds up in Bowser's (Jack Black) kingdom, who's set on conquering all the lands. Mario however ends up in the Mushroom Kingdom where he meets Toad (Keegan-Michael Key). In order to find Luigi and save this Kingdom he teams up with Princess Peach (Anya Taylor-Joy) and Donkey Kong (Seth Rogen).
The Super Mario Bros. Movie walks the line of being accessible to general audiences while layering in so many easter eggs, callbacks, and inside jokes for those of us who are longtime fans. Each Kingdom pops to life with incredible vibrancy and detail while the score (not the over-used 80s ballads) is littered with nostalgia. Black's Bowser steals the whole show and deserves his own film after this!
RELATED: Super Mario Bros Movie Review: Bowser & Nostalgia Save The Day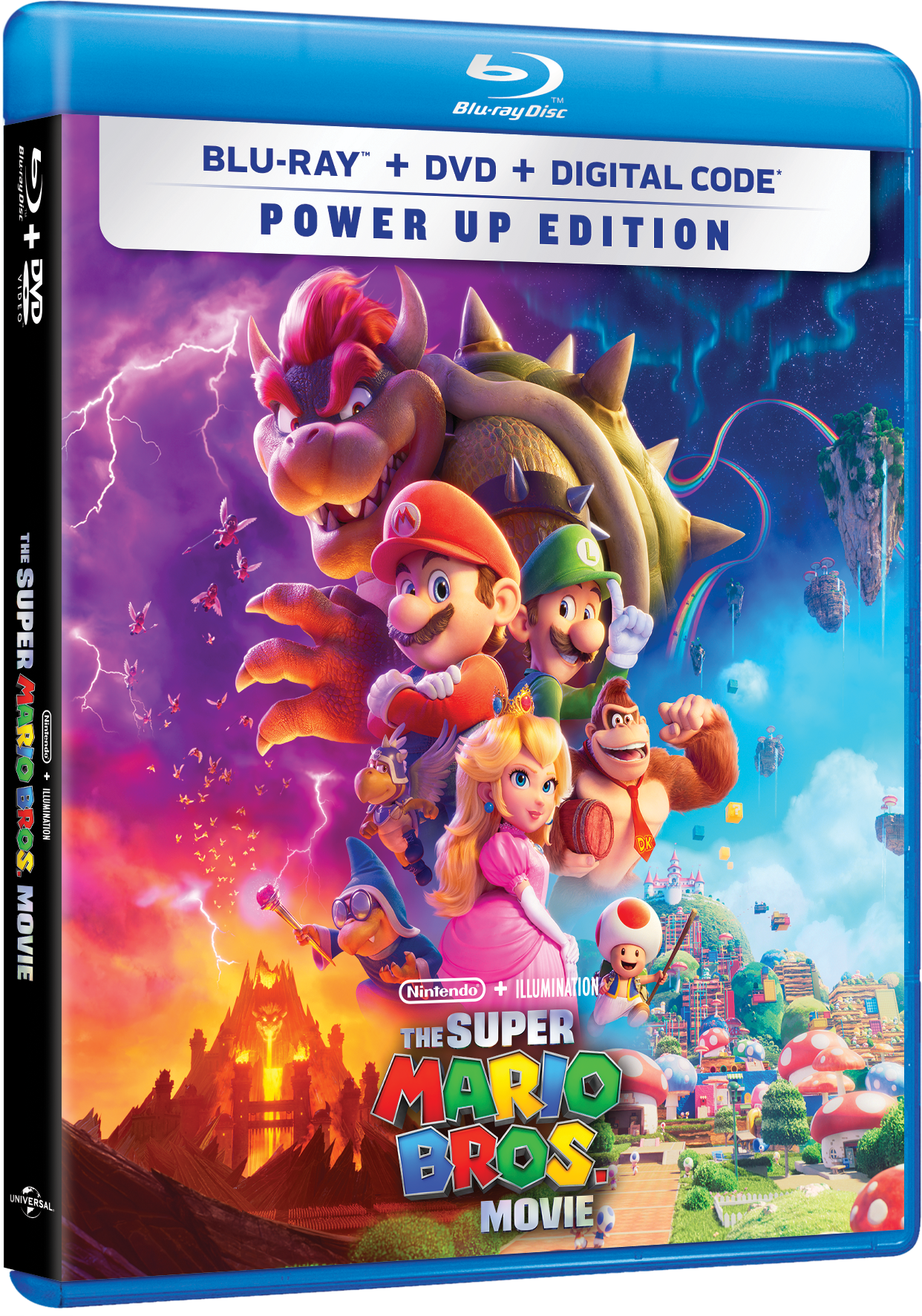 Super Mario Bros Movie Bonus Features
Getting to Know the Cast – In these short behind-the-scenes pieces we get up close and personal with the stars of the film and learn what they leaned on to inhabit their on-screen persona.
Leveling Up: Making THE SUPER MARIO BROS. MOVIE – Bringing one of the world's most beloved video game characters, and the world around him, to life was no easy task! Filmmakers and cast give an in-depth look into the making of the film.
THE SUPER MARIO BROS. MOVIE Field Guide – Join the cast of THE SUPER MARIO BROS. MOVIE as they take viewers through the various Power-Ups and Bonuses that appear in the film. This immersive video will allow the cast to interact with custom on-screen graphics as they select a Bonus or Power Up specific to their character and then explain what it does, how to use it and its effects.
"Peaches" Lyric Video – Jack Black is known for his big personality and really no one else could play the part of Bowser, so get ready to sing-along to his big musical number as he serenades Princess Peach.
Leadership Lessons with Anya Taylor-Joy – Let's face it: being a princess isn't easy. Thankfully, we have Anya Taylor-Joy, custom graphics and movie clips to give us Princess Peach's guide to being an awesome leader. We'll provide some real-life tips and power-ups that kids of all ages can use in their daily lives.
*Bonus features may vary by format