Disney Pixar's beautiful and funny Elemental is now in theaters. While there is a lot to love about this new film, one of the things that I cannot get out of my head is Steal the Show, a song c0-written and performed by LAUV. The talented musician recently shared a bit about the creative process for this song.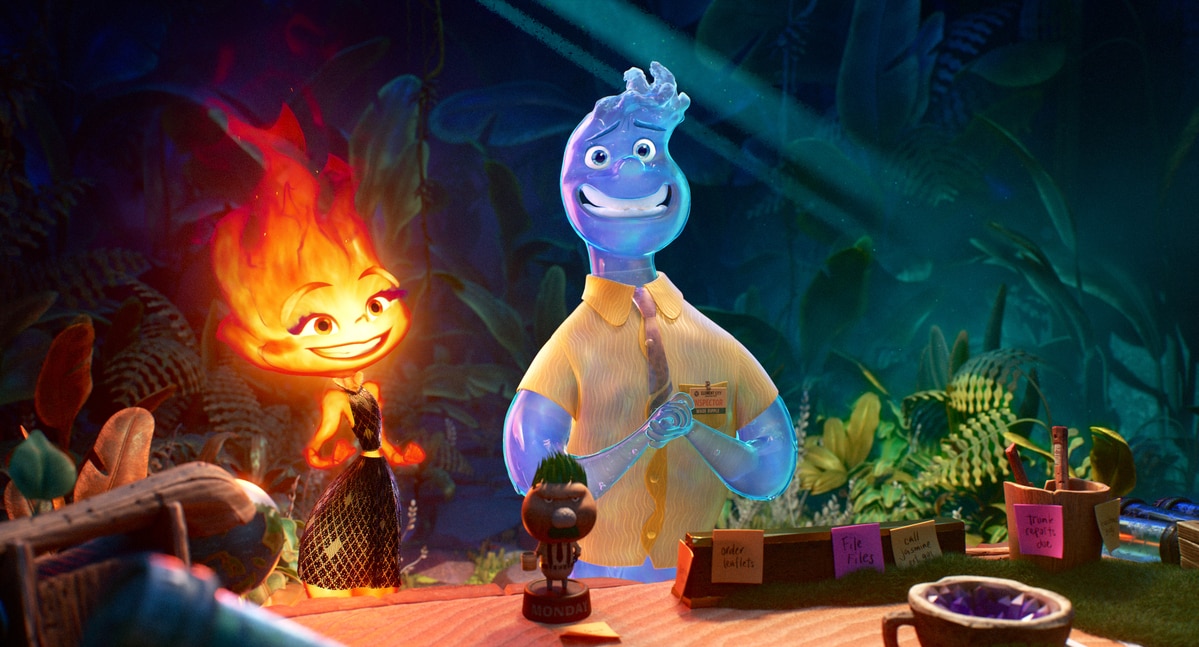 LAUV Talks Writing Steal the Show For Elemental
Hot-tempered Ember Lumen (Leah Lewis) lives in Fire Town, working at her family's shop alongside her father Bernie (Ronnie del Carmen) and mother Cinder (Shila Ommai). As a first-generation citizen of the city, she is trying to honor the sacrifices her parents made to raise her in this place which includes inheriting the family business when her aging father retires. Her life trajectory changes the moment a mishap with the pipes causes her to meet the emotional city inspector, Wade Ripple (Mamoudou Athie). The two are forced to work together if they want to save her father's shop and Fire Town. Along the way they find that despite their obvious differences there is a chemical reaction neither can deny.
Pixar films may not be musicals but they do typically feature a song that is meant to encapsulate the emotions of the story. From You've Got a Friend in Me to Touch the Sky, there are some amazing songs in their catalog. Joining the ranks is Steal the Show, which is sure to be a new favorite. LAUV shared what it was like working with director Peter Sohn and composer Thomas Newman to create this beautiful ballad.
RELATED: Elemental Review: A Funny, Beautiful, & Endearing Pixar Rom-com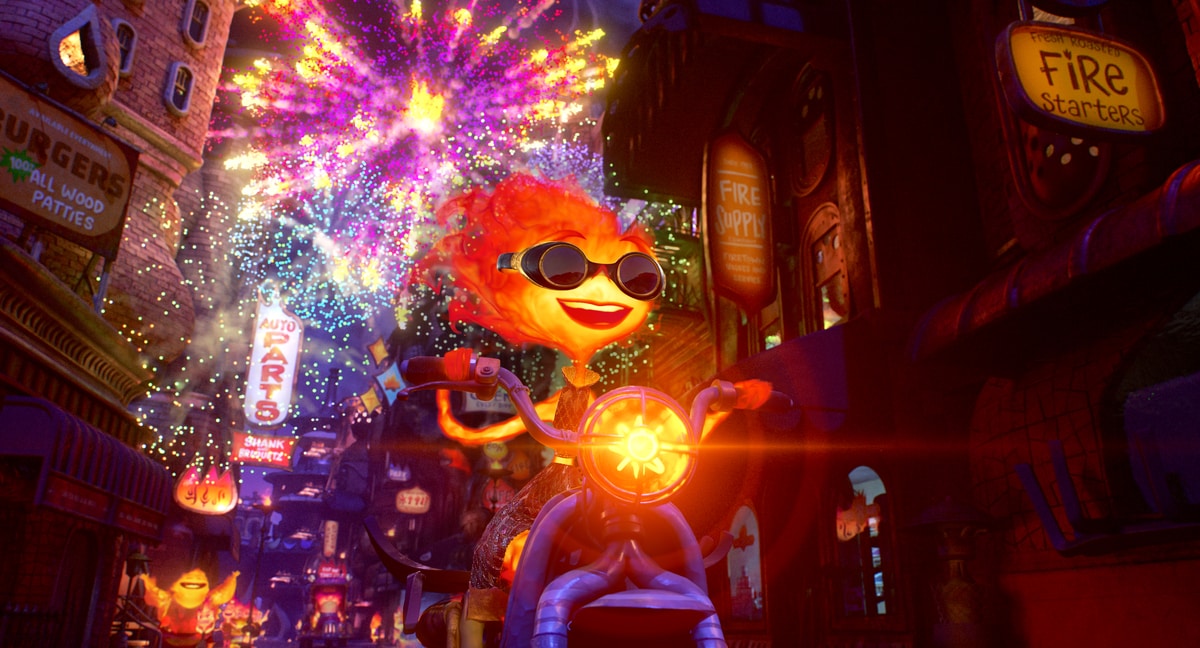 "I saw [an] early storyboard…and just heard a little about Pete's story and what inspired him in creating this. And I really related, you know, I am a huge lover, and I really related to the love aspect to the film. I basically kind of wanted to create this song that had this feeling of someone coming into your life and totally changing everything for you, like totally changing the way you see yourself, the direction you see yourself going in, and yeah, that was the goal of the song."
Director Peter Sohn added, "I've always been a huge fan, and it's because of his ability to capture these really raw feelings of love…I remember Lauv, you connected to so many pieces of the movie, especially around this relationship between Fire and Water. And it moved me to no end that you had connected to it…I remember getting this thing back and then feeling the film in the DNA, meaning the story of Ember and Wade, in the DNA of the song. I was blown away. I couldn't believe that you captured the totality of this expression of these two impossible things coming together for the first time in a way that kept it moving and kept feeling like this is raw love. This is so new. It was just super exciting, and it was a tremendous gift that Lauv had given us."
When it came to working with Thomas Newman, LAUV felt inspired. "I would say it was really delicate but also really so inspiring and so moving because he being [the] legend that he is, was so welcoming to me. And I was honestly intimidated coming into the studio for the first time. But I really feel like he gave me the space to shine…I just feel like it was just a really beautiful collaboration and really amazing process where I feel like creativity was respected all around by everybody, which was really cool."
LAUV revealed that the song itself was born out of some of the recurring notes Newman had worked into the score of the film. "It [started with] two loops from Thomas Newman that were based on some of the sounds he [was using] throughout the film. And really from there it was just me kind of writing chord progression and melodies…it was kind of those two loops and just kind of free styling from there, which was really, really cool."
Elemental is now in theaters. It is rated PG for some peril, thematic elements and brief language with a runtime of 103 minutes. Pixar short Carl's Date will play before it.