Since 1959, the Barbie doll has been a cultural icon. Making a film about a toy this infamous could turn into one long commercial but in the hands of director Greta Gerwig, this Barbie is so much more.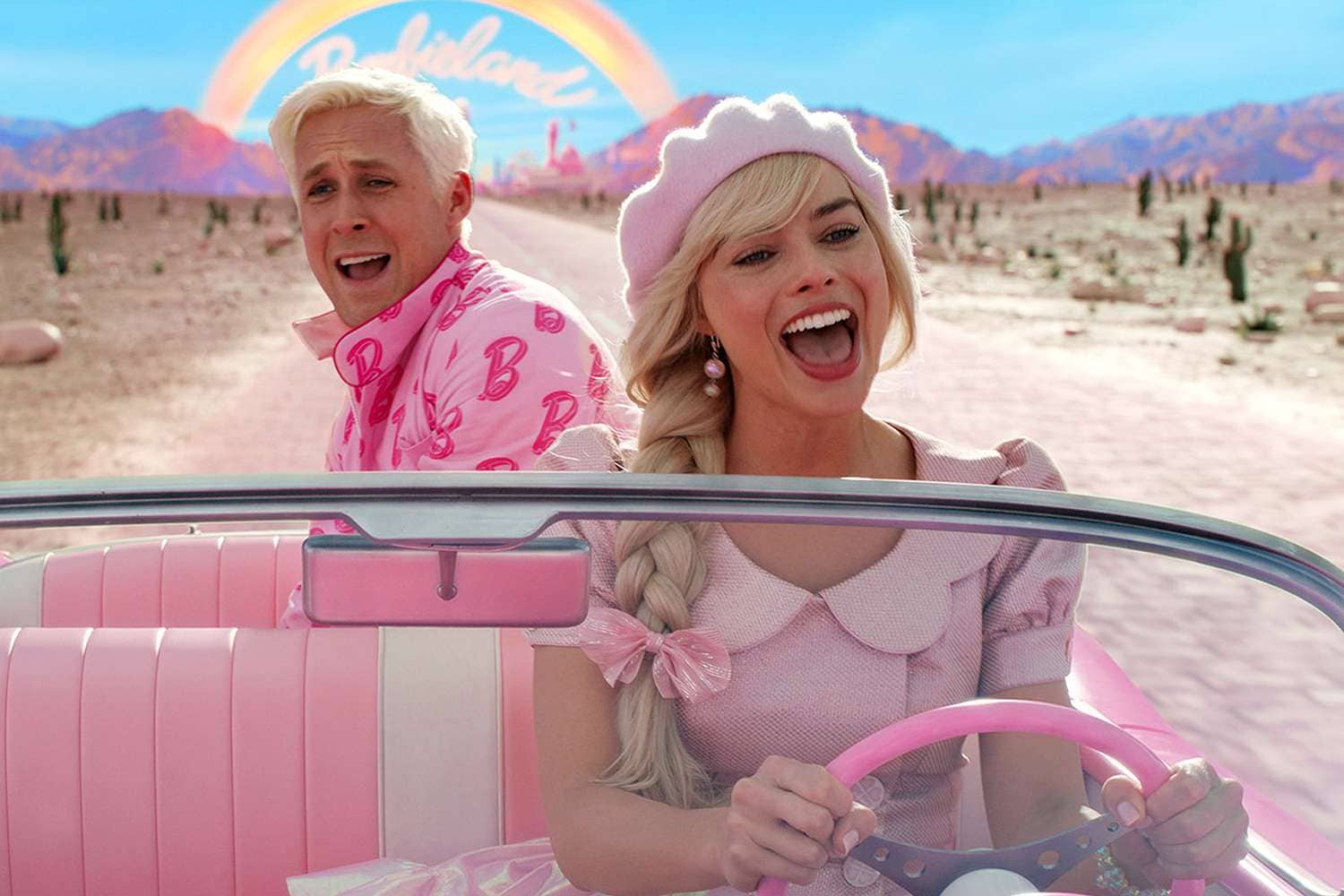 Barbie Movie Review
Narrator (Helen Mirren) begins the story at the dawn of time where young girls in dresses play with baby dolls, because all they are expected to be one day are mothers. All that changes when a giant Barbie (Margot Robbie), wearing her debut black-and-white swimsuit outfit, arrives. The girls cast aside their boring dolls, in an ode to Stanley Kubrick's 2001: A Space Odyssey, for this new one who promises to fill their lives with joy. In the present, Robbie is the Stereotypical Barbie, just a Barbie girl living in a Barbie world filled with every other Barbie and Ken one could imagine like Doctor Barbie (Hari Nef), President Barbie (Issa Rae), and Mermaid Barbie (Dua Lipa). Despite her perfect life in Barbie Land, she begins having an existential crisis that includes thinking about death and having her feet go flat.
Weird Barbie (Kate McKinnon) tells her these are symptoms of a tear in the reality between dolls and their owners. To fix it, Barbie must go to the real world and find and help her owner. She and Ken (Ryan Gosling) journey to the real world but once there things become even more confusing for the dolls. Barbie learns she is not the role model for young girls she thought she was while Ken encounters "the patriarchy" and what he thinks that means for him as a man. The consequences of their time in our world begin to change Barbie Land and reality as they know it.
Barbie is an entertaining, fiercely funny, clever, pink-tastic dreamhouse that will make you laugh, cheer, and possibly tear up. From the moment the young girls destroy their baby dolls to the final scene, it is utterly delightful and unlike anything anyone could have anticipated from a story about a Barbie doll. It could have easily become a commercial for Mattel but with Gerwig at the helm and the script she penned along with Noah Baumbach, it is anything but. This Barbie has something to say with insightful criticism on everything from gender roles to wage gaps, capitalism and the patriarchy. The result is a witty and sharp film that isn't afraid to be campy or serious, elevated even more by the outstanding performances of its cast.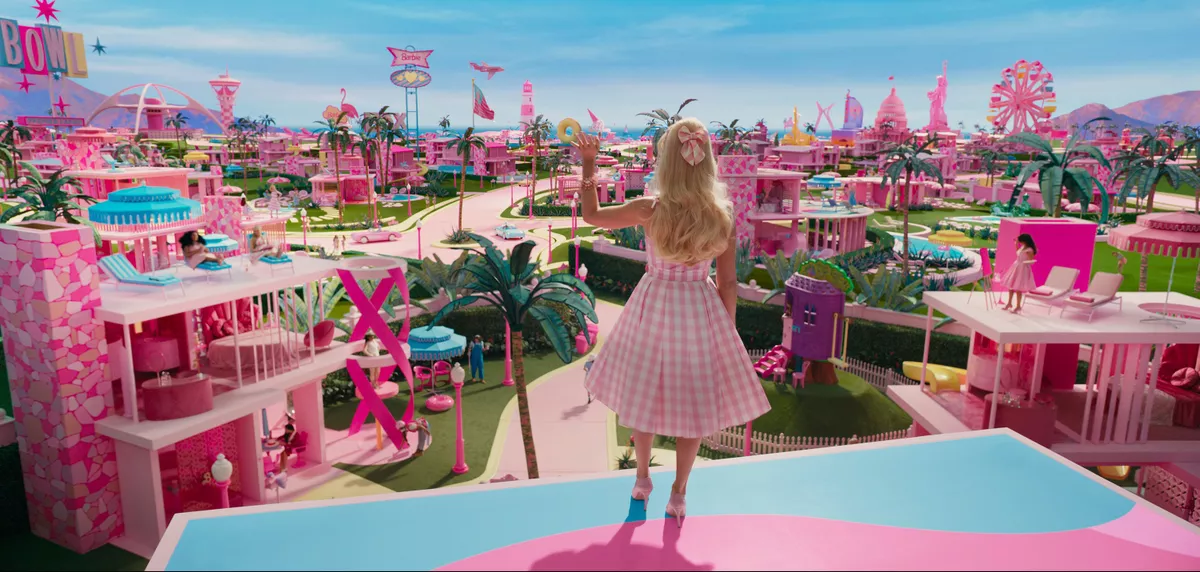 Come on Barbie let's go make a movie about how women are expected to exist in society while also satirizing the doll itself. Sounds almost unbelievable, at least in the sense that Mattel, the maker of Barbie, would allow and pay for this kind of commentary about the brand. But by allowing it to happen, they are seemingly owning their own shortcomings, and the first step in being better is acceptance right? Instead of ignoring it, Gerwig takes the complex feelings that surround the doll head on. The script takes a close look at how Barbie isn't necessarily the role model she was intended to be. Barbie was supposed to inspire women to be anything and anyone they want but in some circles she made things worse– such as an unattainable body type. Barbie herself is shocked by what she finds in our world whereas Ken is enamored with the idea that men are in control here. They both learn a lesson about themselves by the end which also works for those of us who are not plastic.
Draped in every shade of pink and other bright hues, Barbie at first seems like a campy fun trip to the Land of Oz minus the threat of the Wicked Witch. But that's just the vehicle for Gerwig's critique of identity, gender roles, womanhood, and capitalism. The camp and over-the-top shenanigans pull back gradually to reveal the more tender and poignant moments including a scene that draws from Toy Story 2's famous "When She Loved Me." Then there are the powerful monologues including one in particular towards the middle of the third act, delivered by America Ferrera's character Gloria, which will have women everywhere clapping and cheering.
Barbie Land is populated with diverse women, thankfully, not sticking to one skin tone or body type. The Kens are also not beholden to one color or shape or even skill. Gosling's Ken cannot do a backflip like Simu Liu's Asian Ken, which makes for a pretty interesting rivalry. Not only does Gerwig make sure her Barbie world is populated in an inclusive way but she also flips convention on its head. Instead of the group of female characters constantly bickering or trying to outshine the other, it's the men. Which leads to some of the most hilarious moments of the film, including the already iconic "beach" off and a Grease-style dance battle.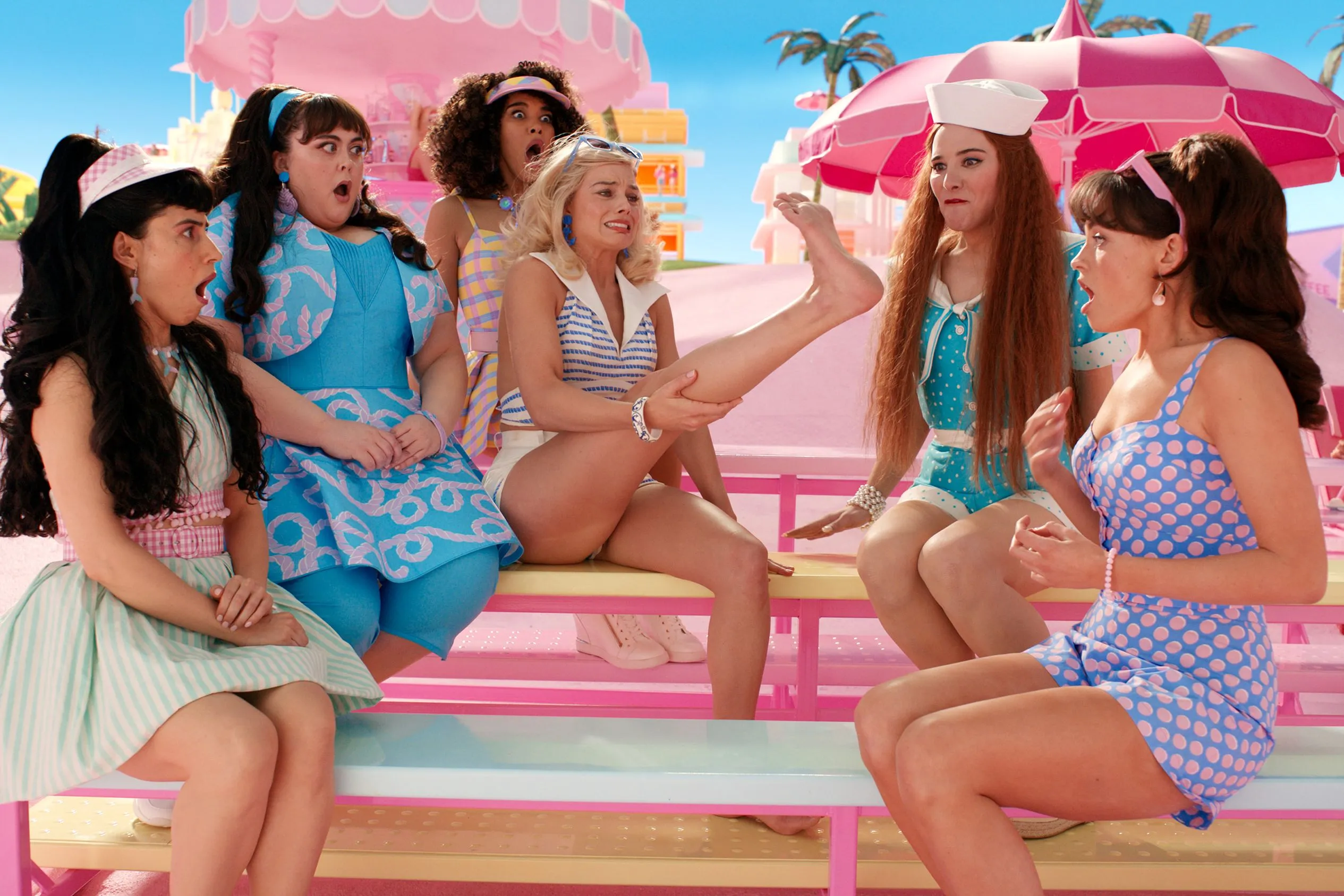 Life in plastic is fantastic when the Barbie world was created by production designer Sarah Greenwood and costume designer Jacqueline Durran and their teams. There is a full-size Barbie dreamhouse complete with fake food straight out of our childhood. Then there is the adventure to the real world with all the various Barbie vehicles powering through cartoon backdrops. It truly feels like a child is playing with these dolls, sending them out to save the world in a way only Barbie and Ken could. You can't go out with the right outfit though. The wardrobe recreates iconic Barbie outfits from across the decades. There are Barbies everyone has played with and Barbies only a few will remember. I don't want to spoil any of them but there was one I remember wanting so badly but never got. To see her and all the others put a big smile on my face.
Everyone on the cast understood the assignment and clearly had a blast with it. Will Ferrell plays Mattel's CEO and brings his signature comedy to the role. This guy is like a cross between Buddy the Elf and Scrooge from Spirited. All the supporting Kens are special in their own ways. Michael Cera keeps it mostly serious as Ken's long forgotten best friend Allan, which makes his interactions with the more air-headed Kens even funnier. But it's Gosling who is the clear MVP of the male cast. He is a himbo or rather a Kenbo. He lives for Barbie and beach (yes you read that correctly). He's a guy that just wants to be included. Gosling throws his all into it stealing every scene he is in, finally letting loose after years of brooding-type roles. Whether he is dramatically holding onto Barbie as if he would die without her or covering a certain 00s rock ballad to impress her with his manliness, Ken is everything.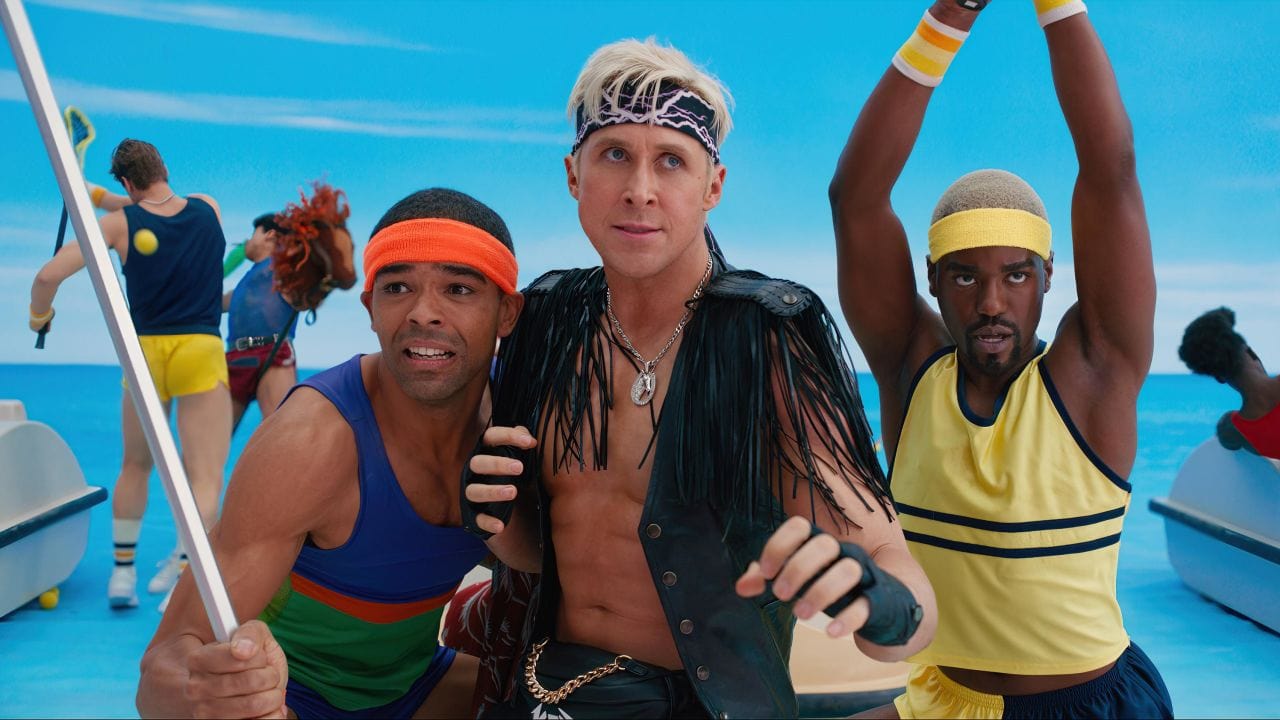 But this is Robbie's film. She even looks like a Barbie, something that is addressed during a clever 4th wall break. Looks aside, it's how she expertly handles the ever-changing emotional landscape of Stereotypical Barbie that makes her stand out. Like the others, she leans into the camp and humor that start off the film. Then as the story begins to reveal more of the serious and gentler moments she shifts with it, bringing Barbie's very real emotions to the surface. All of that is elevated by her physical performance. She moves in ways that make her seem like she is actually made of plastic. One particular highlight is when she throws herself to the ground and lays there like a discarded toy.
Out of all the summer blockbusters, Barbie is sure to be the most unique and memorable. It is one that demands repeat viewings not only because it is entertaining but also so you can catch all the one-liners and knowing head nods. Gerwig took what most would've believed to be a commercial and turned it into a moving, emotional film about womanhood, gender roles, and finding your place in the world. It's bright, bedazzled, and loaded with camp but it's also tender, sharp, and not afraid to speak its mind. A lot like what Barbie is meant to be. So come on Barbie let's go to the movies.
Barbie is in theaters July 21. It is rated PG-13 for suggestive references and brief language with a runtime of 114 minutes.