Amsterdam is coming to theaters October 7 and boasts not only an A-list cast but also that it is based loosely on real events and people. When your tagline reads "a lot of this actually happened," people want to know what that means. Luckily, the cast of Amsterdam along with director David O. Russell shared some insight on what inspired the film.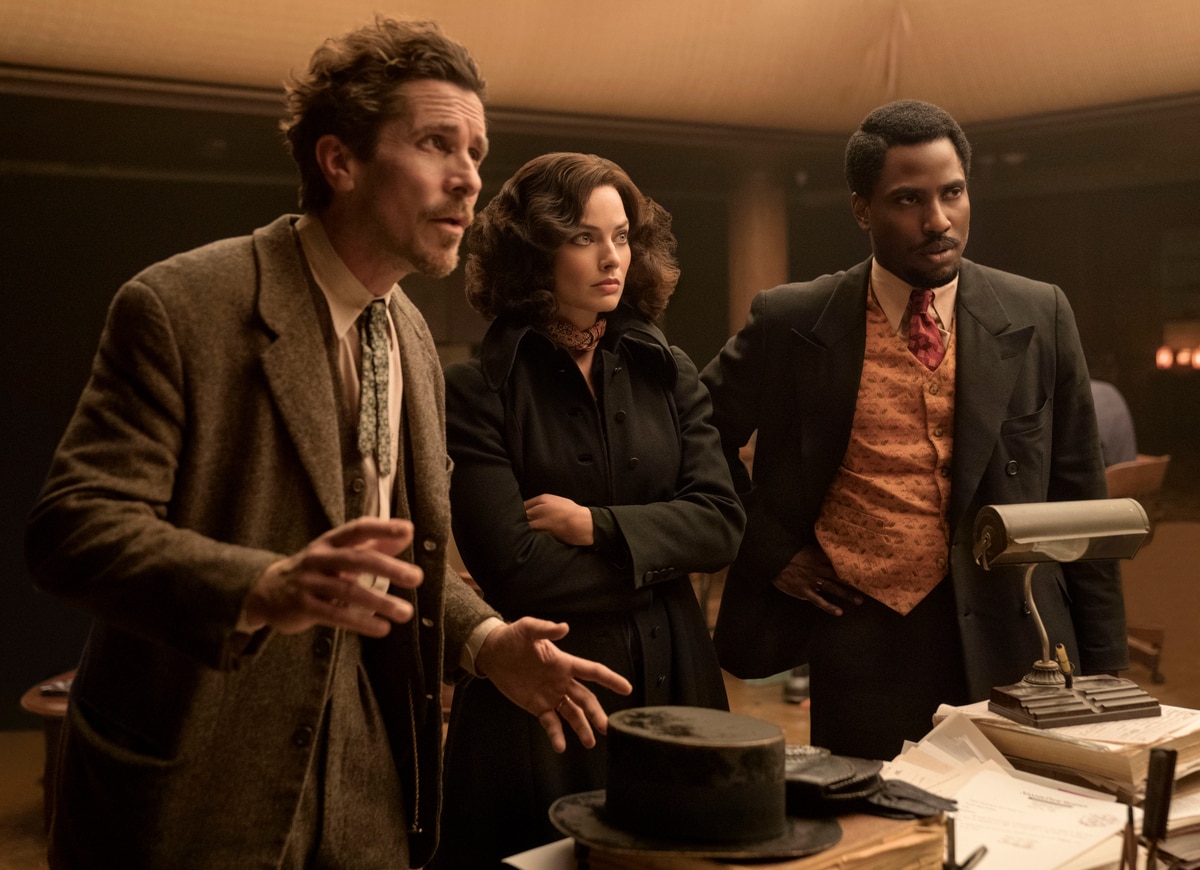 The True Events That Inspired Amsterdam
Amsterdam follows the story of three lifelong friends, Burt Benderson (Christian Bale), Harold Woodman (John David Washington), and Valerie Voze (Margot Robbie) who after meeting and bonding in Amsterdam go about their post-war lives. Until they become accused of murder. The trio suddenly finds themselves in the center of one of the most shocking plots in American history. They must work together discover the truth behind the murder, the mystery, and clear their names before it is too late.
When I first saw that David O. Russell's Amsterdam boasted that a lot of the events of the film actually happened, I was intrigued. But beyond that it took place between the first and second world wars, there was no indication of what that statement actually meant. During the press conference, the cast as well as Russell shared what real world events and people served as inspiration for the characters of the film.
RELATED: Interview: Christian Bale and David O. Russell On Amsterdam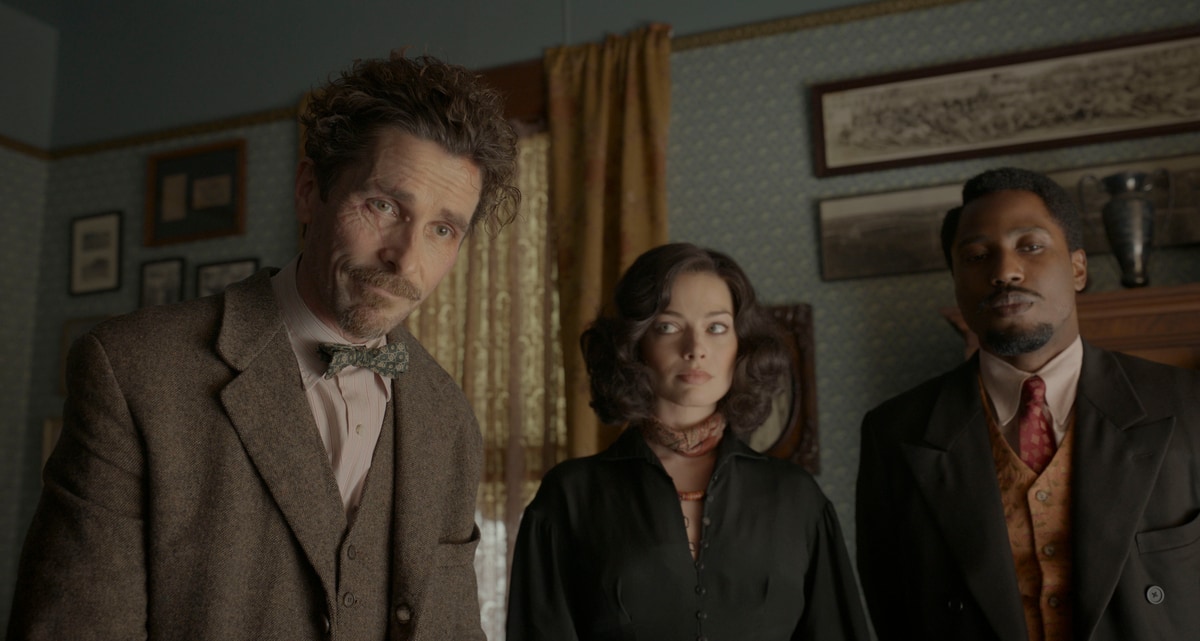 David shared that Christian's character is based on a real doctor named Dr. Shields. "Me and Christian would look at these big pictures from the period, of people partying in huge dance halls, and we'd go, 'Look at these two people dancing together. I never heard their story. I don't think anybody recorded their story.' Which could become these two or these three friends. I never heard their story. Because a lot of history's not recorded."
It is the marrying of real history with events that could have happened that created the sweet spot of Amsterdam according to David. "We took some recorded history that's explosive and fascinating, but we then invented our own friendship of those who were never really recorded, and the people they got to meet along the way. That was the invented friendship of the greatest freedom they ever had and fun they ever had together. That made life worth living for all of them. When they faced death, they said,"Let's live."
That last part was actually inspired by Christian's grandmother who lived during the Blitz. Christian smiles as he shares what his grandmother said about that time. "It was the best time of her life, because she truly lived for each day, absolutely."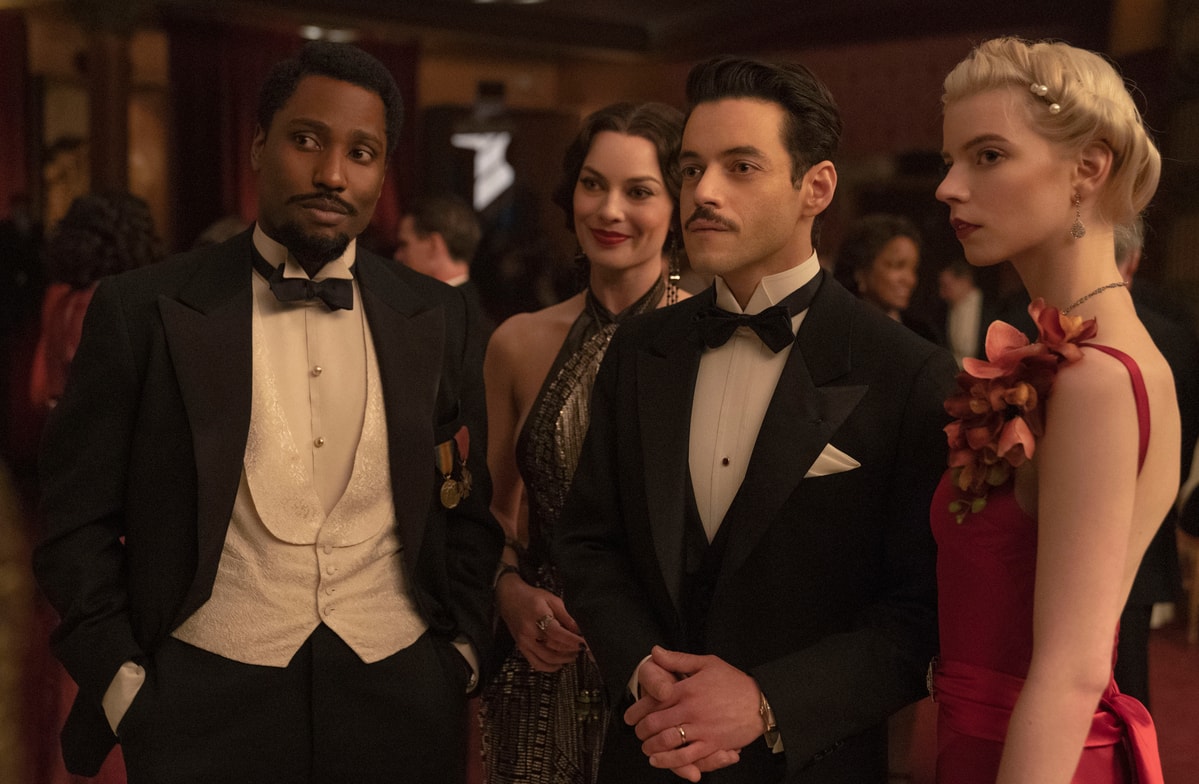 The entire cast seemed eager to research their historical counterparts or to imagine what life would have been like for them. John David was fascinated by everything he read about that period of time and what it meant for black men. "I was getting all this information about double victory and what it was like for African Americans to fight for this country. And what it was like fighting over there, what kind of freedoms that they had. They had more freedoms there in a lot of ways, than they did in their own country. The Amsterdam Newspaper was started by a black man in Harlem. It's little things like that that may or may not make the film, but it's a touchstone. Something that you can have, that you can hold one to, that can inform how you listen, how you react and respond to your costars."
Even Valerie's passion for art is rooted in visionary female artists of the past. "She's based on the art of Meret Oppenheim, Hannah Hoch, even Georgia O'Keeffe, who broke all new ground," David revealed.
Robert De Niro's General Gil Dillenbeck is based on a highly decorated marine most people have never heard of, including himself. "[David] made me aware of this Smedley Butler character, which I found fascinating, because it was at that time, between the first and second world war, a momentous time in American history, world history. So there was this character, this military hero, this part of the military elite, yet at the same time, a person who related to the, if you will, the common man. A lot of great things that this guy did, and I never heard of him."
Amsterdam is in theaters October 7, 2022. It is rated R for brief violence and bloody images with a runtime of 134 minutes.