A wickedly naughty road trip adventure, Joy Ride is a blast. I recently had the opportunity to speak with director and co-writer Adele Lim. From playlists to deleted scenes, Adele shared a ton of great behind-the-scenes info about your new favorite rated R comedy.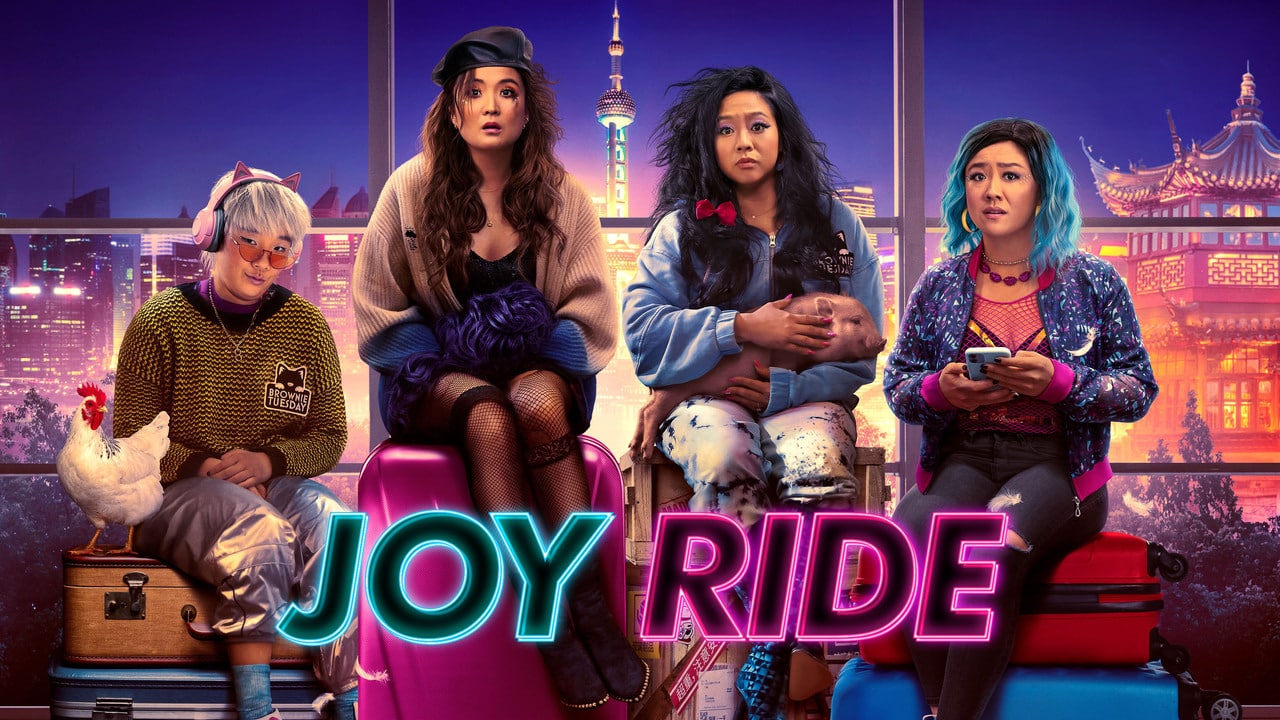 INTERVIEW: Director Adele Lim Talks Joy Ride
Growing up as the only Chinese American girls in their town, Audrey (Ashley Park) and Lolo (Sherry Cola) have been best friends since childhood. Audrey, who was adopted from China by white parents, grew up to be an overachiever on her way to becoming a big shot lawyer. Lolo on the other hand, is a free spirited artist who is the opposite of Audrey in almost every way. When Audrey is asked to travel to China by her firm to close a deal, Lolo goes to act as her translator, bringing along her cousin Deadeye (Sabrina Wu). Once in China, they meet up with Audrey's college best friend Kat (Stephanie Hsu), a famous actress who pretends to be someone she's not. Although this is a work trip for Audrey, things go from professional to rowdy in ways none of them could have expected.
Joy Ride had both of me in tears from laughing so hard. So naturally I had to know what it was like actually being on the set. Was it as impossible to get through the scenes behind the camera as it was for me watching at home? I figured one of the scenes that made it into the film would have been the hardest to not laugh through but turns out there was another one. Hopefully it will show up on some bonus features in the future.
RELATED: Joy Ride Movie Review: A Naughty & Hilarious Laugh-Out-Loud Comedy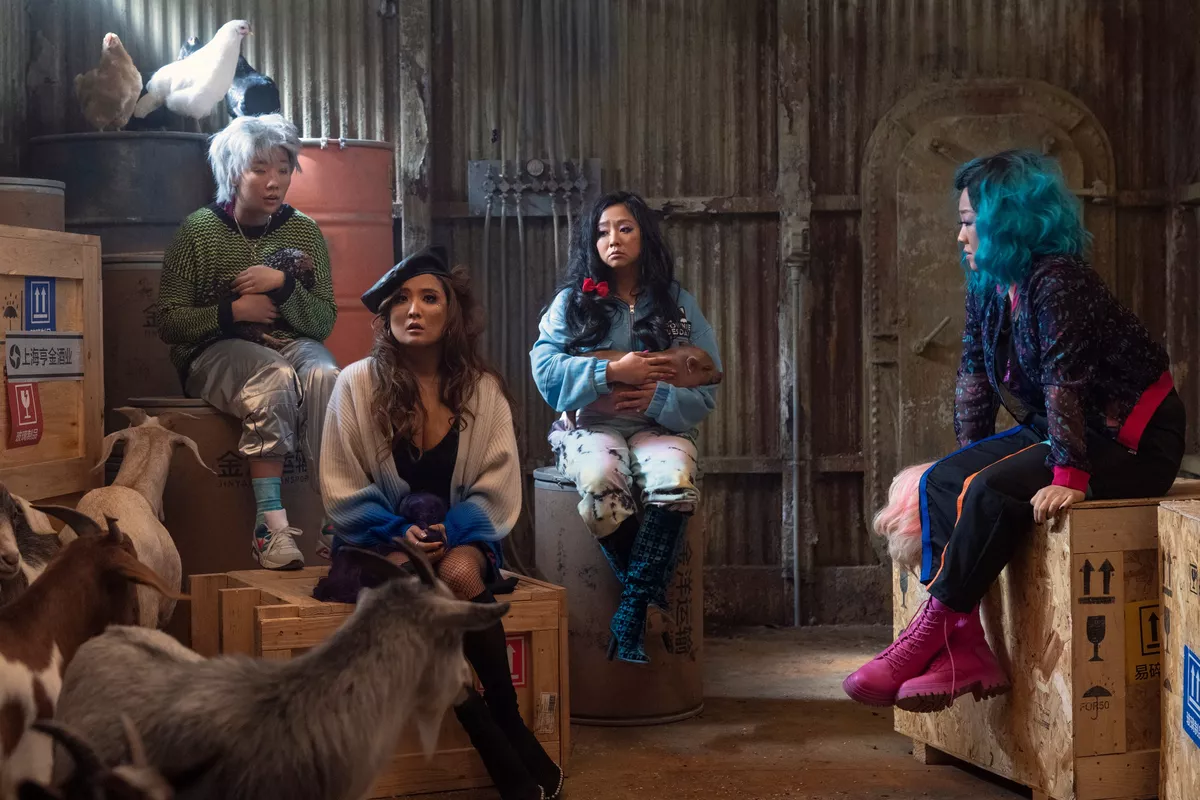 "Sherry Cola who plays Lolo…to me, there's almost like no line of demarcation between Lolo the character and Sherry Cola the actor. She is 100% that best friend we either have or wish we had, who's just kind of out of control, who always brings a ray of sunshine in your life. But also you're just like, I can't bring her around my family sometimes because it's too much, just too much. In every scene she is nonstop [making] the crew crack up. There was a scene which actually didn't even make the movie, it was Lola and Audrey in this little guesthouse and they're getting high, just smoking weed.
Fun fact, those actors don't actually do drugs. We had to coach them on how to light a bong. And the whole time we have all these jokes, we have a big tent of writers who just keep throwing extra jokes because you don't know what works the best. So between all these extra jokes coming in and the smoke filled like a hot box and Sherry Cola just nonstop going at it with Ashley… they genuinely crack each other up. They could not keep a straight face through half the jokes. I'm like this place is filling up with smoke. One of my camera people has asthma, we gotta get out of here. Let's try to maintain some semblance of professionalism here," Adele laughs.
The script was written by Adele along with her friends Cherry Chevapravatdumrong and Teresa Hsiao. She shared what it was like collaborating with them and how their own life experiences shaped the script.
"I think it was inspired by our own stories that we tell each other. With your girlfriends you go out, you have dinner, you escape your life, and you just say all the awful, terrible, super funny stories that you wouldn't share with anybody else. We're all professional writers, we've been writing for other people, most of our careers. [We] were like, let's write this for us. I think the big takeaway for us too, is that, you know, this is the kind of thing guys do all the time. They literally had a movie about playing tag as growing as* men. And for women, we always feel like sometimes, our stories don't get to have a spotlight on them or we get to be the heroes of the story. So that was the fun part for us. We're gonna take the stories that are the messiest, the nastiest, all inspired by our friends and make it more heightened. We're going to make it the center of the story and and see who bites and you do that because it makes you happy and it makes you laugh"
Joy Ride arrives on Premium Video on Demand July 28th from Lionsgate.