Based on the incredible true story of José Hernández, A Million Miles Away is an emotional biopic that will inspire dreamers of all ages to keep reaching for the stars.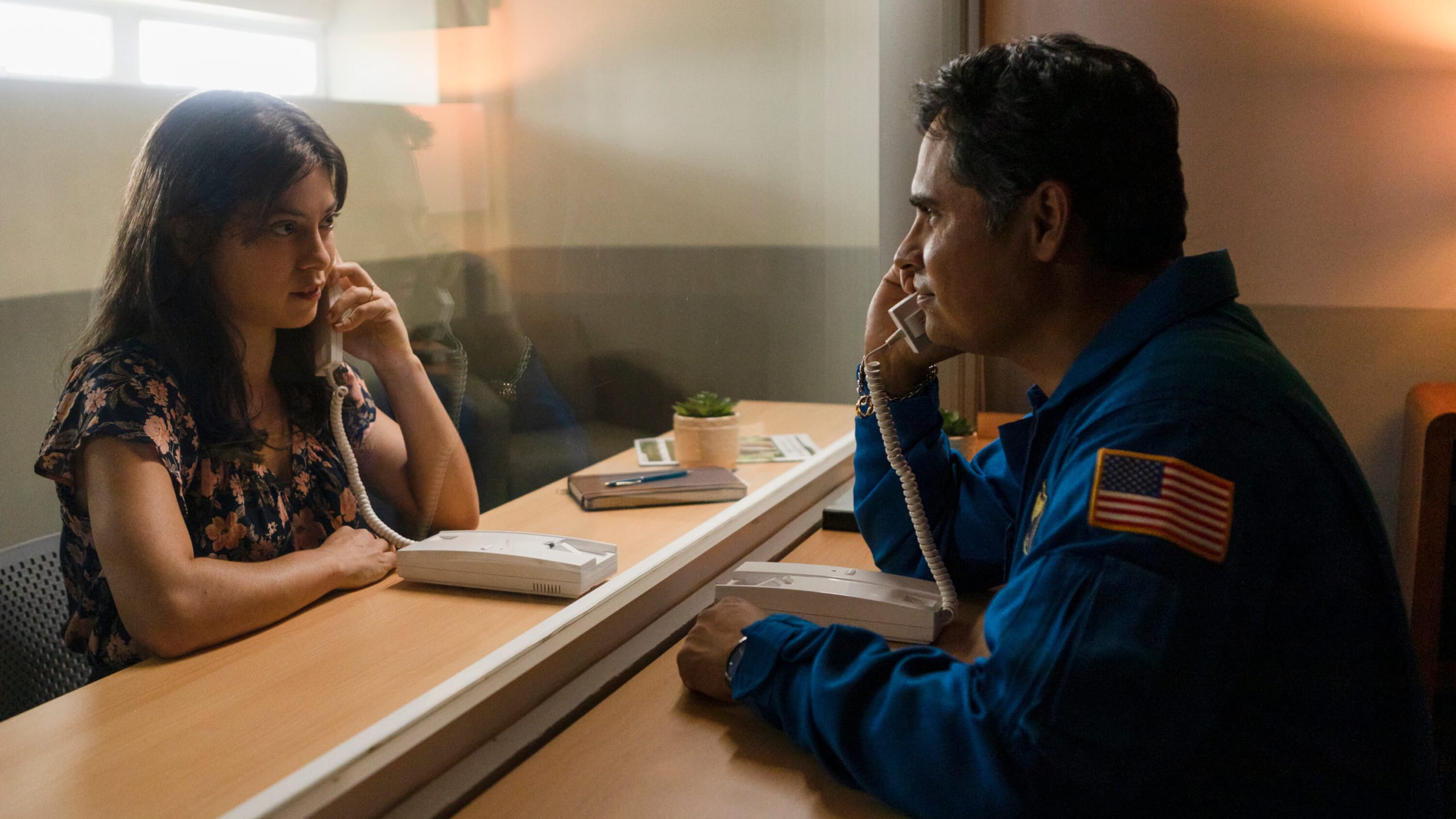 A Million Miles Away Movie Review
Based on Hernández's memoir, A Million Miles Away begins with a young José Hernández (Juan Pablo Monterrubio), who dreams of becoming an astronaut. When he isn't working on farms alongside his family, helping to harvest crops so they can make a living, he is wowing his teachers and looking ahead to a bright future. After graduating, José (now played by Michael Peña) continues to pursue his childhood goal, despite being rejected…repeatedly. Armed with the unwavering support of his wife Adela (Rosa Salazar) and the wisdom passed down from his parents Salvador (Julio Cesar Cedillo) and Julia (Veronica Falcón), José finally gets his foot in the door at NASA and sees his dreams become a reality.
Whether you had aspirations of becoming an astronaut or something located more so on the ground, José Hernández's story is inspiring to all who have dreamed big. A Million Miles Away might seem like your standard underdog biopic fare but it's so much more than that. Sure José sees his goals realized, against insane odds, but at its core this is a story about family, perseverance, and hope. By choosing to focus on the people who helped get him to space rather than just José himself, director and co-writer Alejandra Márquez Abella, along with writers Bettina Gilois and Hernán Jiménez keep this story firmly grounded even as it reaches lift off.
RELATED: INTERVIEW: A Million Miles Away José Hernández & Alejandra Márquez Abella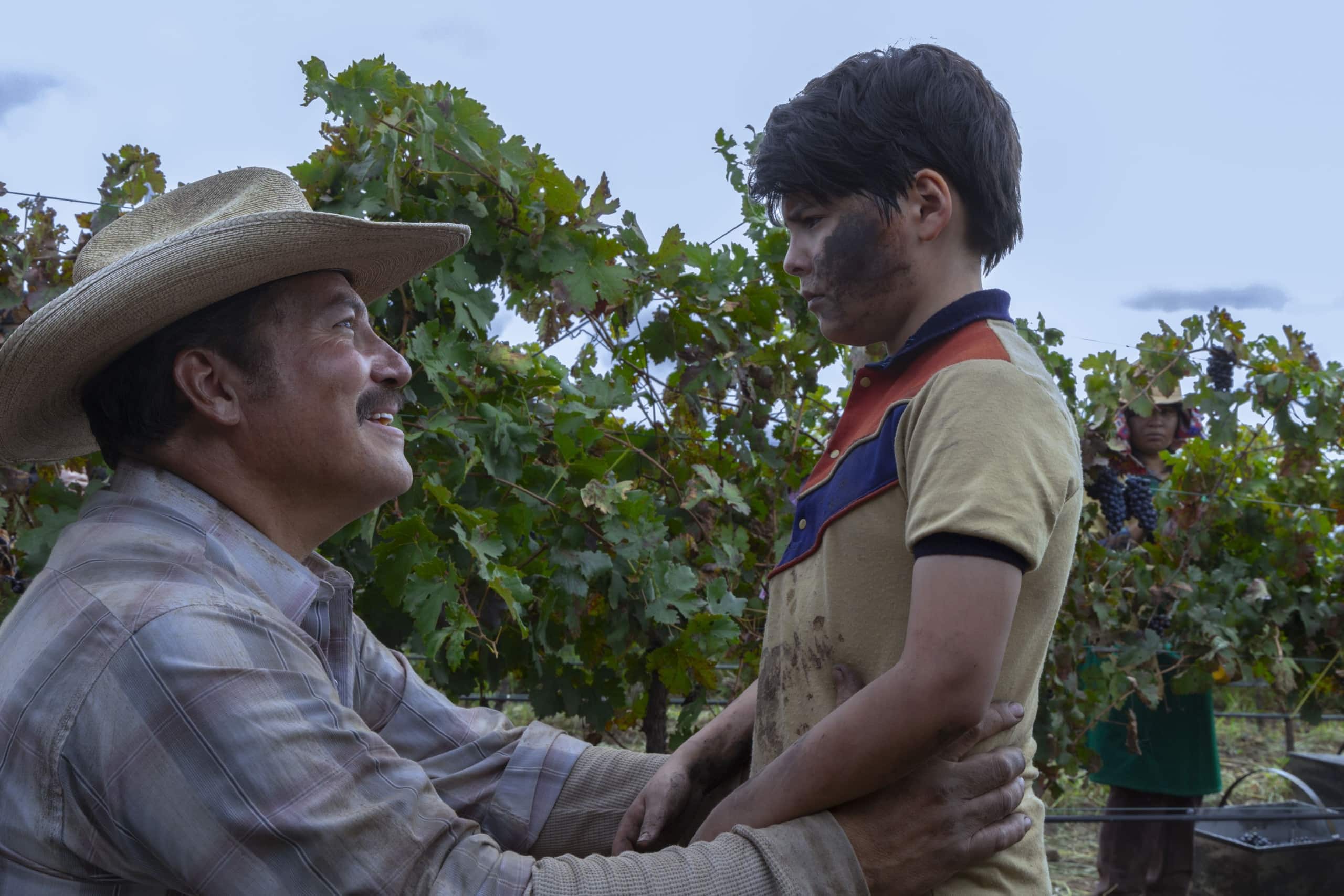 When most people share their dreams with others the responses can vary from optimistic to dismissive. Hernández' family though is the definition of supportive. Everyone made sacrifices for José to achieve his dreams, even if it meant letting go of their own. After a visit from his teacher Ms. Young (Michelle Krusiec), José's parents stopped moving from farm to farm, saying goodbye to their dream of owning a home in their native Michoacán, Mexico. By staying in one place, their brilliant son would have a chance to thrive and shine. Later on his wife delays trying to open a restaurant so that José can do everything he can to make himself a desirable NASA candidate. José sacrifices too, missing the birth of his child and other family events due to his endless studying. His extended family never wavers in their support, in fact they are among his biggest cheerleaders. "Who better than a migrant [to go into space]?" cousin Beto (Bobby Soto) tells him. "Somebody that knows what it's like to dive into the unknown? Who better than that?"
José also faces racism throughout his life even after he gets a job at the Lawrence Livermore National Laboratory. The receptionist mistakes him for a janitor, which he later uses to his advantage to prove a point to colleagues who also doubt his abilities. This is a man who had every reason to give up on his lofty aspirations of becoming an astronaut. In fact no one would have blamed him, especially when he was rejected by NASA 11 times. But his family was there every step of the way, gently pushing and encouraging, holding him up when the idea of quitting seemed too strong to ignore. This is a story that fully showcases how the steadfast love of those around us can put us on a course to achieve greatness. What makes it stand out above others like it is that it isn't a machination of an author, it is real.
While the entire cast goes above and beyond for this film, the standouts are without a doubt Peña and Salazar. The latter though is a scene stealer as the strong, loving, and sometimes frustrated mother and wife. She is the glue that holds the family together and it shows. She and Peña have great chemistry, making any scene they share that much better. Peña has managed to capture the essence of the real José, not overplaying his qualities but showing he is a normal man whose superpower did not come from Gamma radiation or a super soldier serum. This hero is gifted with exceptional brain power and an overwhelming bit of tenacity. But he's also a father, a husband, a son, and a cousin. He takes out the trash, washes dishes, and fixes science projects.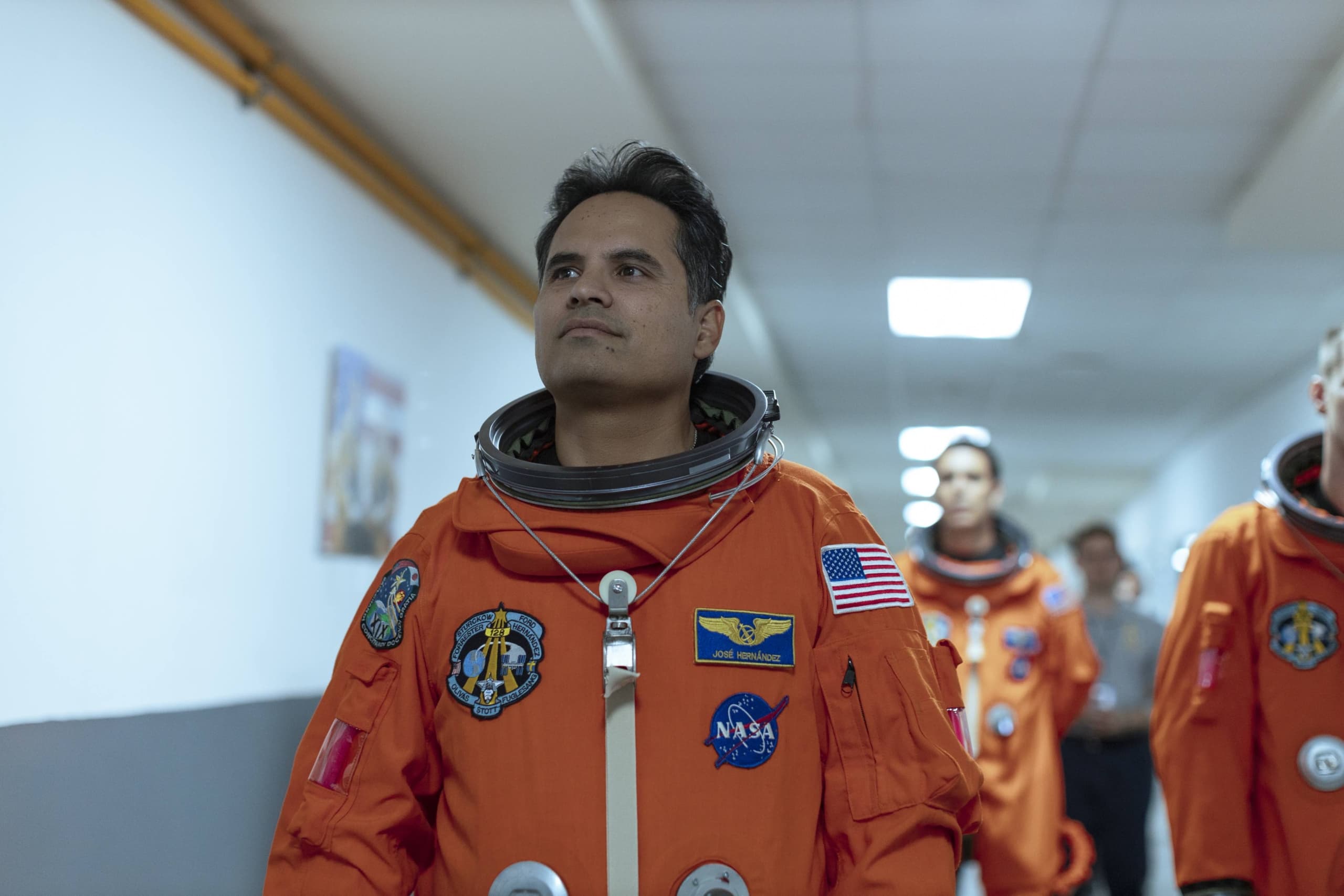 Between the family aspects and the performances, you are rooting for José not just because you want to see someone go to space but because you feel how much this means to everyone in his life. Everything has led to this moment– the early mornings in the fields of California, all the late nights training and studying. It is extremely gratifying to watch as he drives through the gates at NASA headquarters, a big smile on his face as Los Tigres del Norte plays on the radio. You can't help but smile too. He did it and somewhere in your heart you know that means you can do it too. Whatever it happens to be.
A Million Miles Away is wisely a story that is more than just one man's dream to become an astronaut. It is a story about tenacity, deferred dreams, family, and hope. You can't help but be inspired watching José Hernández achieve his goals, so much so it may just reignite the passion to go after your own. This is a feel good film that is a must see for anyone who has ever dared to dream of more.
A Million Miles Away is now streaming on Amazon Prime. It is rated PG for thematic elements and language with a runtime of 2 hours 1 minute.