Available now on Digital is the laugh-out-loud comedy for drama kids everywhere, Theater Camp. Peek behind the curtains with over 30 minutes of fun with these awesome bonus features.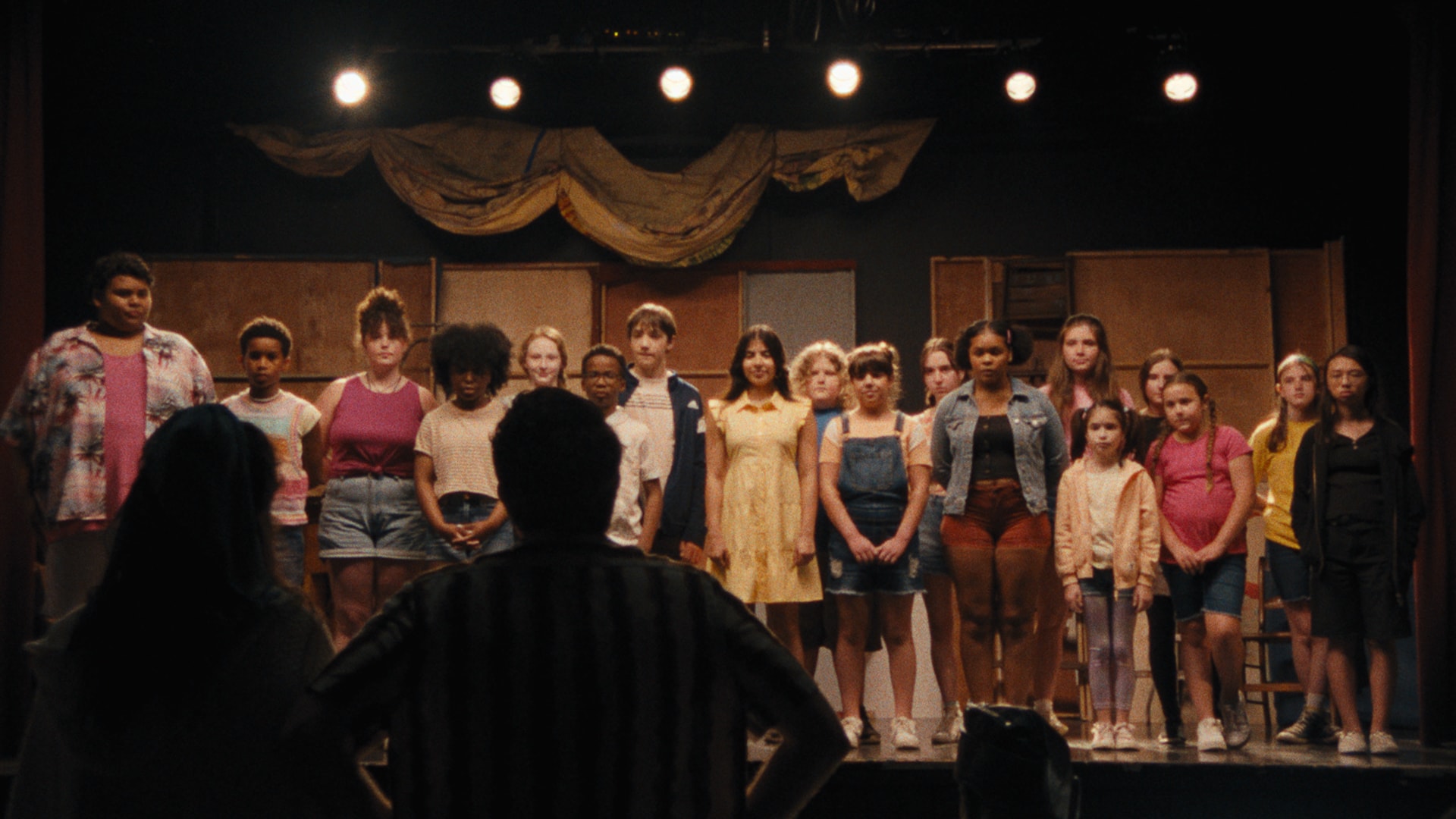 Theater Camp
AdirondACTS theater camp owner Joan (Amy Sedaris) has to take the summer off after an incident. Stepping in to lead the theater program is her tech-bro son Troy (Jimmy Tatro). With the camp on the brink of financial collapse, Troy will have to learn the ins and outs of his mother's legacy if he will have any chance of saving AdirondACTS. Cue the lead counselors Amos (Ben Platt), Rebecca-Diane (Molly Gordon), and production manager Glenn (Noah Galvin) who gather together the staff and young campers in put on what will be this theater camp's masterpiece. Hopefully it will also be enough to save their beloved camp.
Theater Camp Bonus Features
Bonus Features
Side by Side by Side: A Theater Camp Chat– Go backstage with the creative team of THEATER CAMP as they discuss why being in sync as actors, writers, friends, and filmmakers brought their comedy to life. Featuring Ben Platt, Molly Gordon, Noah Galvin, Jimmy Tatro, Owen Thiele, and Nick Lieberman.
Deleted Scenes – Enjoy a front-row seat to some of the funniest material ever to grace a cutting room floor in this string of highly amusing deleted scenes.
Extended Scenes– Sometimes the comic magic just can't be contained in the final cut. So, when enough isn't quite enough and you crave just a little bit more, these extended scenes are the perfect thing to satisfy you!
Talent Showcase Reels– Witness the improvisational genius of the cast in these talent showcase reels and watch as the actors build upon and embellish each scene with hilarious, impromptu, alternate takes.

Rebecca-Diane
Amos
Troy
Songwriting with Rebecca-Diane & Amos
Troy Meets with Rebecca-Diane & Amos

Outtakes– With a cast as funny as this, it's no surprise that even these pros couldn't keep from cracking up. This outtake reel reveals just how hard it can be to keep a straight tace.
Theater Camp is now available to purchase on Amazon, Movies Anywhere, or wherever digital films are sold.