We are joining forces with Nickelodeon and Avatar for the Avatar The Last Airbender All About The Animals Twitter Party! Come join us as we celebrate Appa, Momo, dragons, badgermoles, and more. Read on to learn how you can enter for a chance to win an epic prize pack in our Avatar The Last Airbender Giveaway!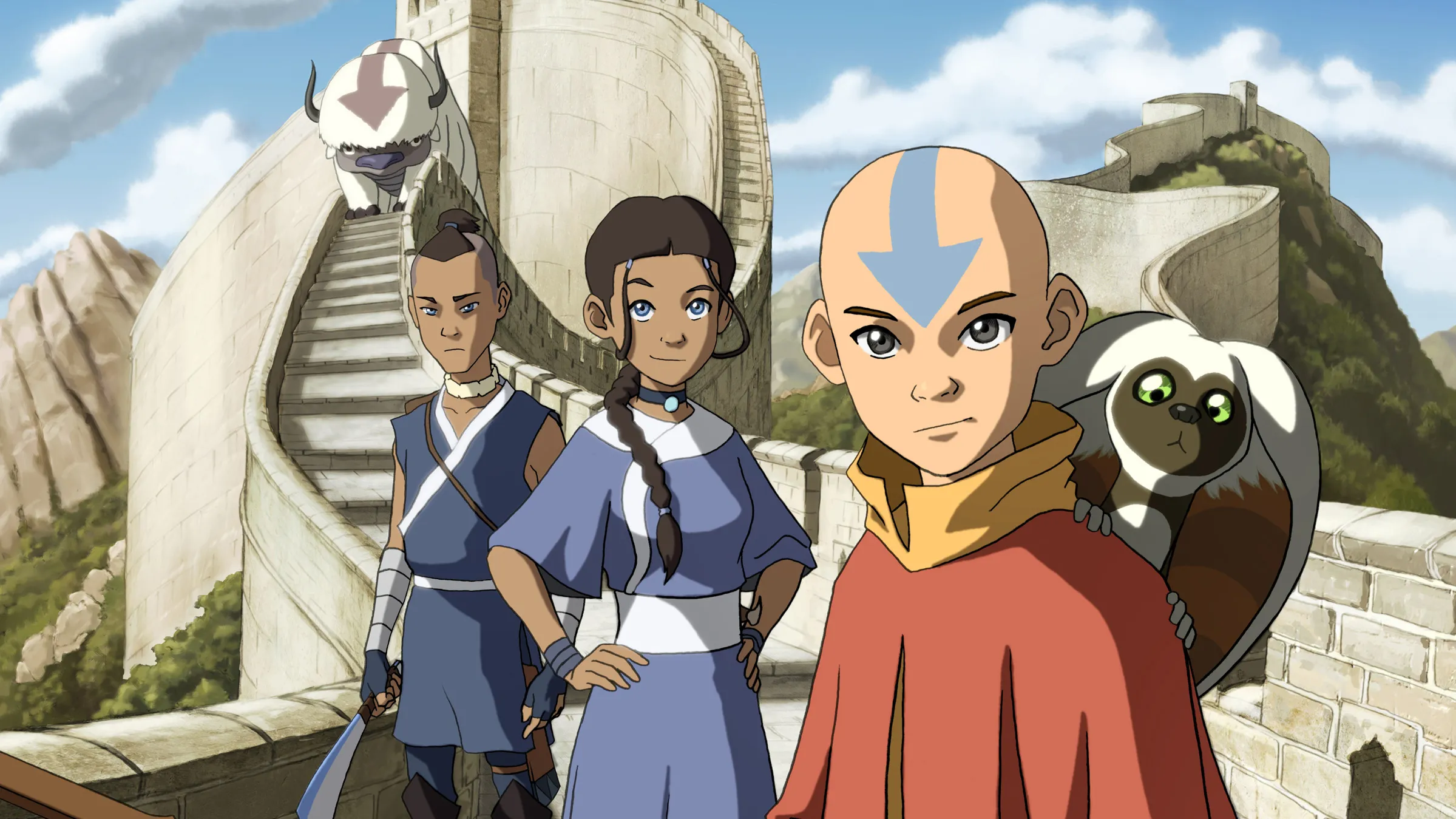 Avatar The Last Airbender Twitter Party
Fire Nation, Air Nation, Earth Nation, and Water Nation. Each nation in the *ahem* superior Avatar franchise have animals that are unique as the benders who call them home. Sky Bison like Appa soar through the skies in the Air Nation, while Fire Ferrets like Pabu call the Fire Nation home. There are countless animals that populate this amazing world so as big animal fans we wanted to help celebrate them all with this awesome party.
Join me and Jana from WhiskynSunshine for an hour of Avatar Animal related fun to celebrate world animal day!
When: Wednesday, 10/4
Time: 10AM-11AM PT / 1PM-2PM ET
Hashtag: #AvatarAllAboutTheAnimals
RELATED: Avatar The Last Airbender: Fire Nation Choker Necklace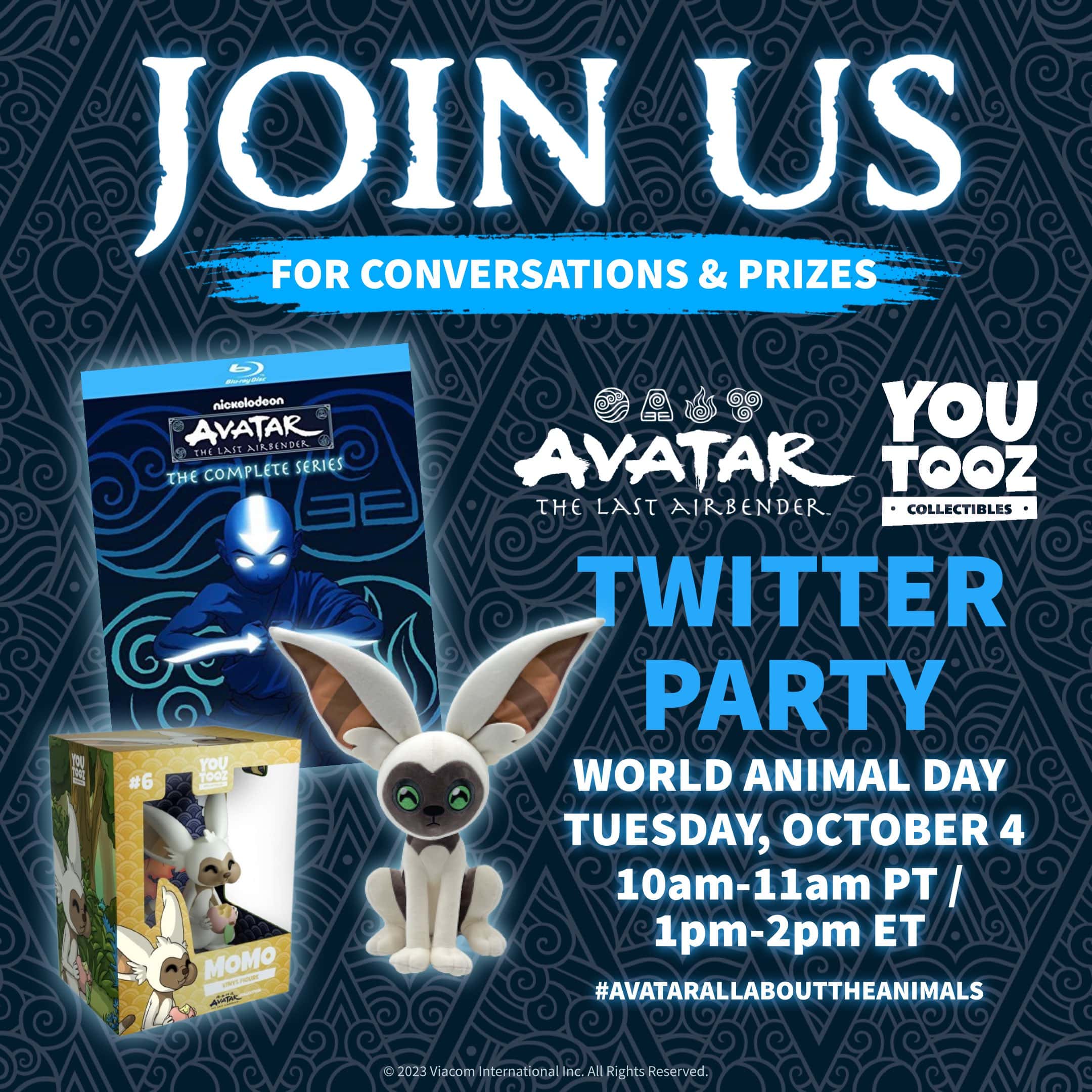 Avatar The Last Airbender Giveaway
In addition to a great hour of conversation, we have a giveaway for you, too! RSVP below to enter to win one of the following prizes:
Grand Prize: One (1) Avatar All About The Animals Themed Prize Pack
Runner Up Prize: One (1) $25 Amazon Gift card
To win:
RSVP at the link below
You must be present at 10/4 Twitter party & participating
You must be a U.S. resident age 18+
You must be following us on Twitter (@thatashleyerin and @whiskynsunshine; see below)
Bonus entry: Submit your answer to the Avatar The Last Airbender question (see below)
Bonus entry: Share the giveaway on social (see below)