An old Thor villain, Dox's grand scheme, and Loki is a villain again? Well sorta. Let's get into "Breaking Brad" with these Loki season 2 episode 2 easter eggs and breakdown.
Spoilers ahead if you haven't watched Loki Season 2 Episode 2.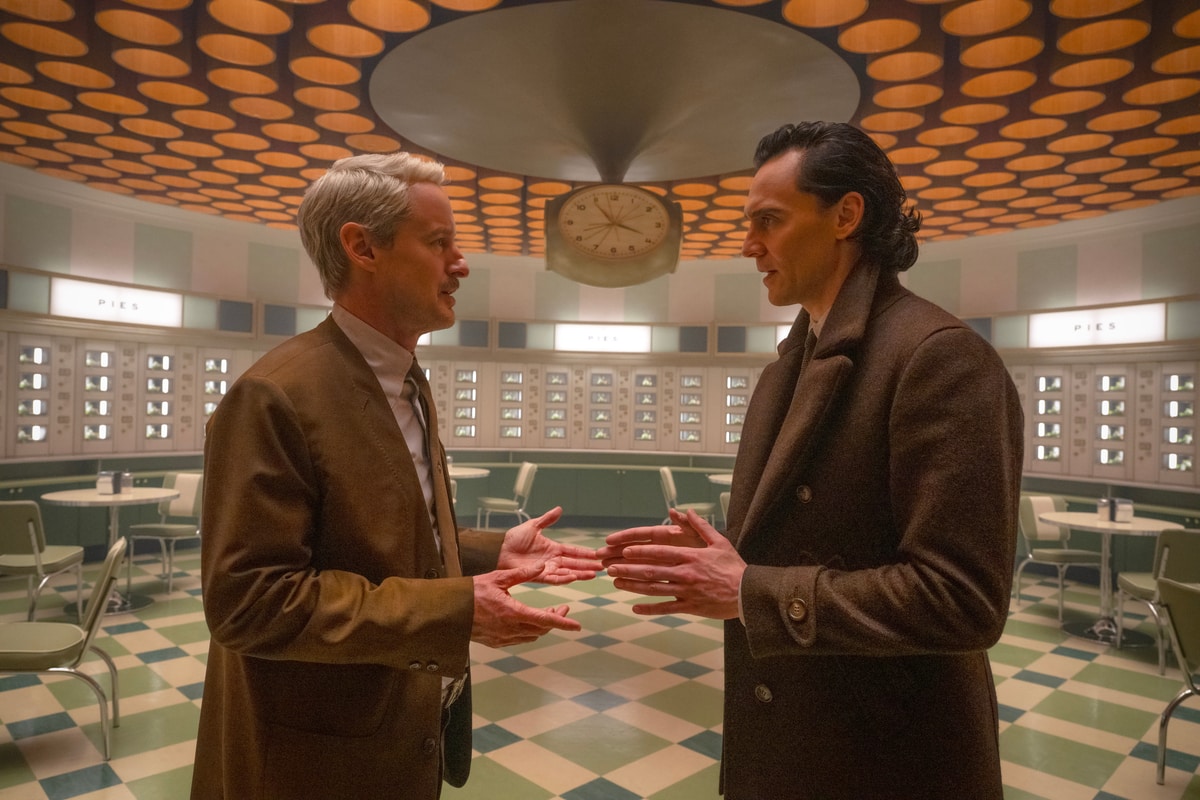 Loki Season 2 Episode 2 Easter Eggs & Breakdown
Mobius and Loki land in London, 1977 on the sacred timeline. They are looking for Sylvie, but she isn't there according to Loki because it doesn't feel right.
In the alleyway is a poster for a movie starring Kingo from Eternals.
They are outside a theater showing Zaniac starring Brad Wolfe. In the comics, Brad Wolfe was an actor who played Zaniac, a serial killer. He eventually turned into a villain himself after radiation from The Manhattan Project infected him. He fought Thor and lost when he tried to kill a bunch of women.
Brad Wolfe is Hunter X-5. They mention him dating Brigitte Bardot. Bardot is a famous French actress.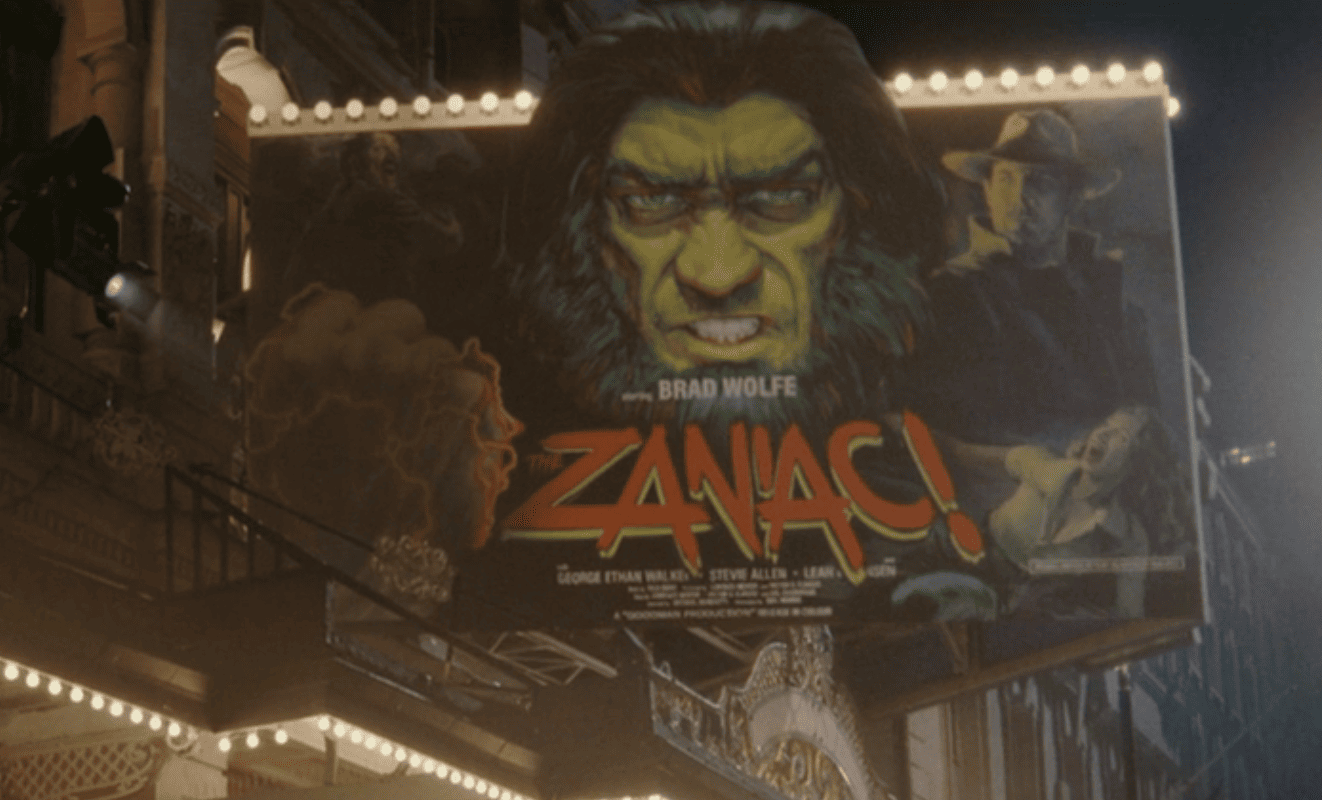 RELATED: Loki Season 2 Episode 1 Easter Eggs & Breakdown
Loki hits Brad with magic as he runs away. He gets up and keeps running, using the TemPad to try and escape Loki.
Hunter X-5 faces off with a crowd that turns out to be an illusion created by Loki's magic.
Loki uses his shadows, who are wearing his signature horned helmet, to capture X-5. Mobius thinks it is over the top, but he is speaking to the wrong Loki.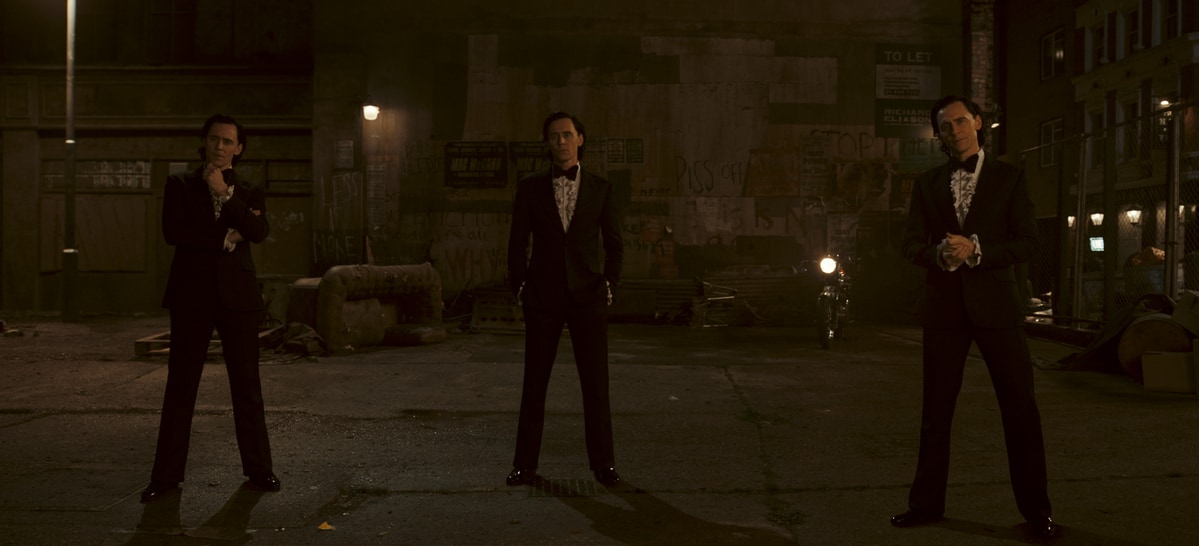 Back at the TVA, Hunter X-5 aka Brad, has been arrested.
X-5's TemPad has been modified. Mobius and Loki take it to OB to see if he can figure out what happened to it.
O.B. gives him the TVA Guidebook that he wrote to explain the TemPad.
Casey has discovered that Miss Minutes sent Renslayer the last message on her TemPad. This means the two are working together.
Loki, Hunter B-15, and Mobius go to interrogate Brad about Dox, his TemPad, and more.
Brad says Loki is the problem, calls him a loser, a villain, and even brings up his mother.
Who are you on the timeline? Mobius loses it on Brad so Loki gets him out of there.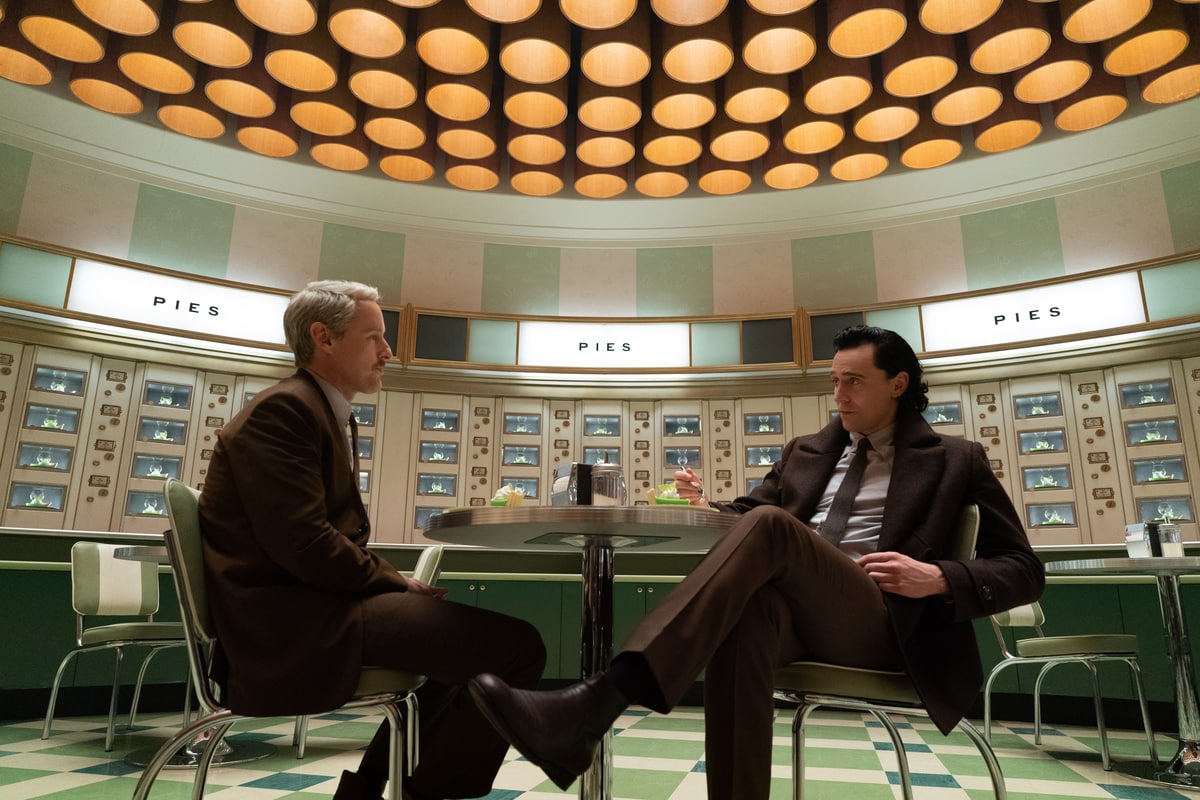 Loki tells Mobius about what happened in the Avengers movie. He was so angry at his father and brother that he went to earth with an alien army to destroy New York. And when he tried using the Mind Stone on Tony Stark it didn't work so he threw him off a building.
Mobius doesn't want to know about his place on the timeline. He is worried it would be something good.
OB can't access the Temporal Loom computers. Access Denied: Invalid Temporal Aura.
Loki threatens Brad with a torture machine for answers. I am a villain. He tells Loki that Sylvie is on a branch, living a new life.
Casey is a big fan of O.B. and asks him to sign it. OB tells them they are all going to die because he can't get the blast doors open. Only He Who Remains could open it or Miss Minutes.
Brad, Loki, and Mobius arrive in Broxton Oklahoma, 1982, the branched timeline we saw Sylvie enter in the post credit scene of episode 1.
Sylvie is now working at McDonald's. Mobius is excited for apple pie.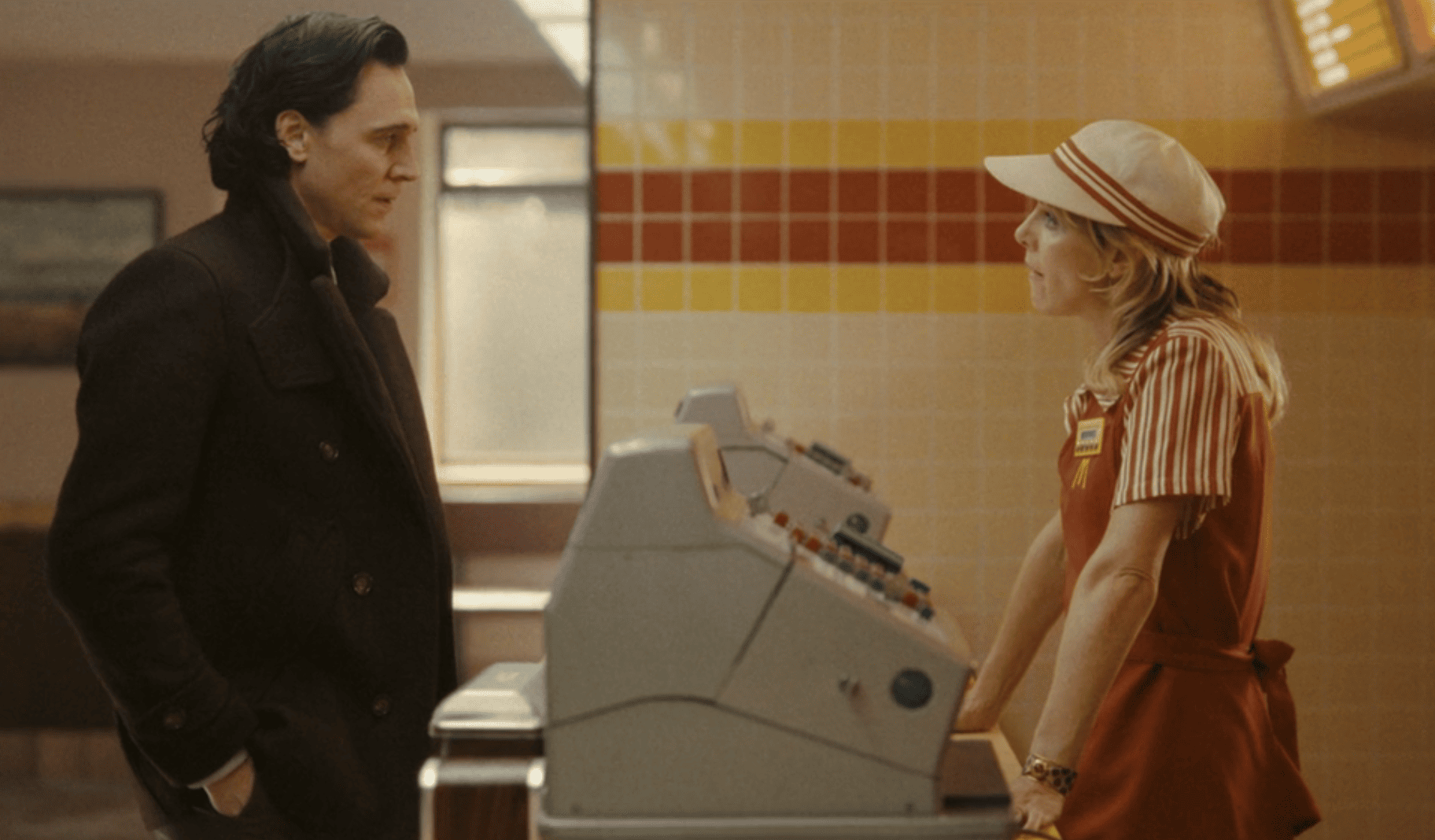 He tells her that everything is going to be destroyed if the TVA is gone. Sylvie doesn't care.
Mobius asks about Zaniac. Brad says it is an elevated thriller, it's cinema. This is a cheeky nod to the meme and Martin Scorsese and his comments about what real cinema is.
Brad reveals that Dox's plan is to bomb every branch. That is what all those Hunters were doing in episode 1, preparing to destroy everything.
In order to stop Dox, Loki, Möbius, and Sylvie have to destroy the central control panel. They manage to capture Dox but not before charges had been set off and whole timelines wiped out.
Loki, Mobius, and Sylvie return to the TVA in time to see all the timelines being pruned. They find Renslayer.
Sylvie returns to her timeline, but she is up to something.
Loki Season 2 Episodes 1-2 are now streaming on Disney+.