Pencils Vs Pixels is a lovingly crafted, detailed look at the magic of animation's past, present, and future.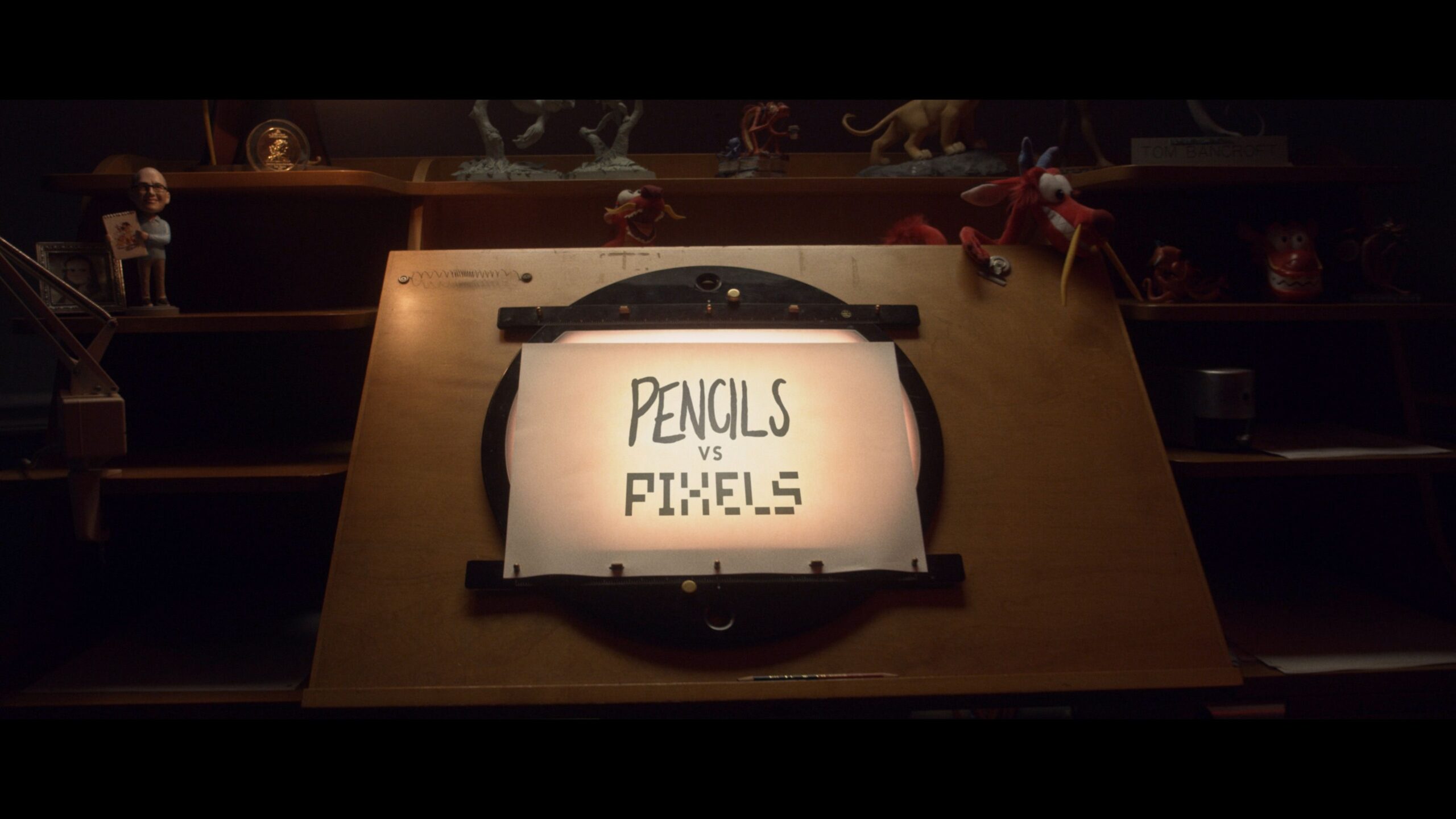 Pencils vs Pixels Review
Directors Bay Dariz and Phil Earnest have assembled generations of animators, film analysts, and admirers to tell the story of how animation has evolved from pencils to pixels. Narrator Ming-Na Wen, the incomparable voice of Mulan, brings a sense of wonder and love to every line she speaks. After a brief introduction, complete with soothing art creation imagery, the audience is plunged into the world of pencil drawings and meets the MVPs of the industry. Artists and historians such as Glen Keane, James Baxter, Pete Docter, Leonard Maltin, John Musker, Tony Bancroft, Jorge R. Gutiérrez, Tina Price, Lorna Cook, Alex Hirsch, Sergio Pablos, Mark Henn, and more give an inside look at what it felt like as 2D animation went from the spotlight to the background and what the future may hold.
Growing up during the Disney Renaissance, animation has always held a special place in my heart. I used to scribble on any piece of paper I could find, dreaming of one day being an animator. Obviously that didn't pan out for me, but my admiration for the people who bring characters and stories to life has never wavered. It's clear that Dariz and Earnest also have deep respect for this medium as they lovingly traverse the ups and downs of its history. Whether you are an aspiring artist, longtime animator, or just a fan, Pencils Vs Pixels is a fascinating, eye-opening, and passionate look into the world of animation.
No animation documentary is complete without going back to what drove the art form to the forefront of people's minds– The Golden Age of Animation. That is when Walt Disney and his "Nine Old Men" lit the spark that drives creativity to this day. Before Disney, no one believed animation had the potential to be anything more than random little drawings meant to amuse children. With his vision and his talented staff, Disney forever changed the trajectory of the medium. After celebrating its beginnings, the storytellers work towards Disney's animation renaissance which led to the animation boom of the early 90s where other studios and creators stepped onto the scene to provide some healthy competition. After all, competition breeds excellence and drives us to push boundaries and create something new.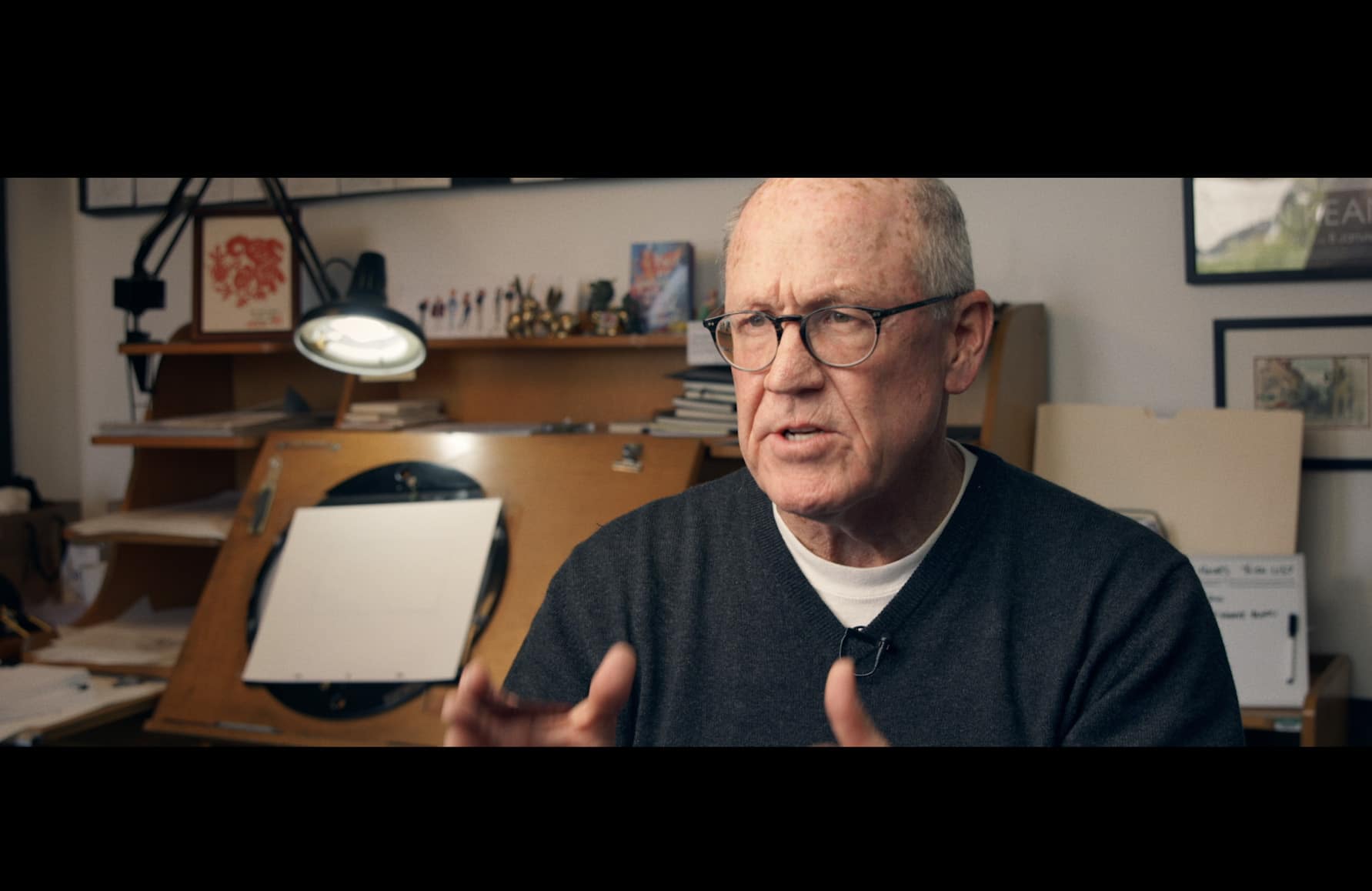 From Broadway-style musicals like The Little Mermaid to TV animation bringing its own flair to the table, Pencils Vs Pixels aims to cover every corner of this massive world. Although it does skip over anime other than a brief mention. It is not a celebration of one studio, even if it seems to start that way. It dives into the successes of those outside of Disney, like how Don Bluth and John Pomeroy's The Secret of Nimh led to meetings with Steven Spielberg, which in turn led to shows like Tiny Toons and Animaniacs. I won't forgive them for the tears shed over All Dogs Go To Heaven though.
It equally wouldn't be an in-depth look at animation without discussing the seismic shift that occurred when Pixar (CG animation) jumped onto the scene. The hand-drawn segment ends on the high note that is The Lion King (my personal favorite) before switching to the "pixels" and how it felt for the animators to see how quickly computer animation went from a basement idea at ILM to overtaking the medium as they knew it. Sure this topic has been covered before, but it's never felt this real to me as a viewer. Gone is the PR spin that it meant great things for the studios and the art form. Some interviewees were optimistic, yes, but many were worried. They watched their friends lose jobs, dreams were crushed, and a darkness settled over many of the creatives.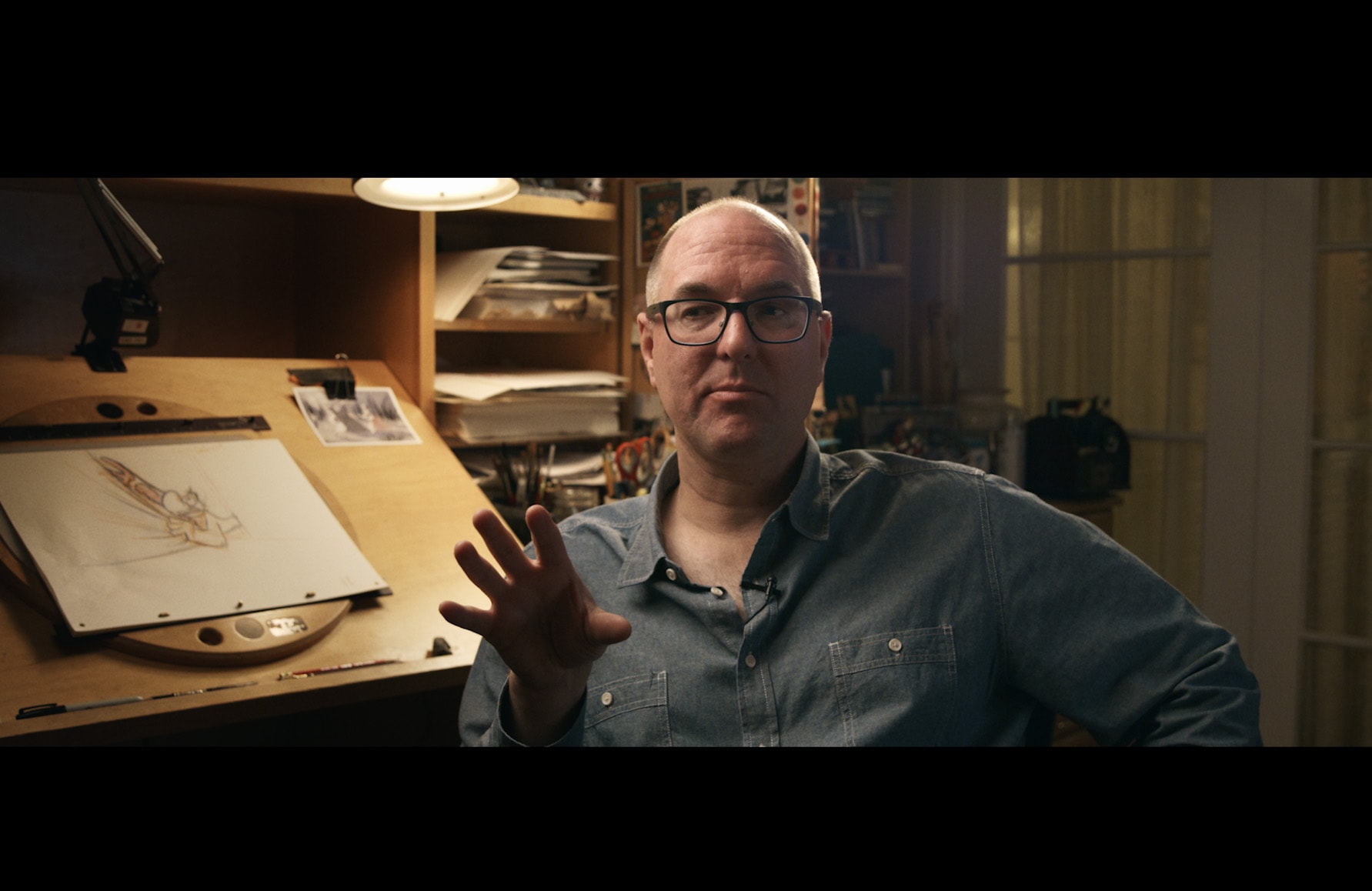 It's always darkest before the light and like so many of the talented creatives pointed out, the future looks bright for 2D. From influencing Tangled to the beauty of Netflix's Klaus, hand-drawn animation is making a comeback and adapting to the world of CGI. You can't kill art and as new generations discover the Golden Age, Renaissance, and modern films like Across the Spider-Verse, their imaginations will come alive and we will continue to see the medium flourish, 2D and all.
Ultimately Pencils Vs Pixels is a love letter to animation and a detailed exploration of its history from films to television. Dariz and Earnest have gathered together an incredible list of talent that represents various genres within the medium. Even for longtime fans and animation nerds like myself, there is still new information to discover and emotions to be felt. Visually the documentary is accented with footage that features the rough drafts of many beloved characters and moments where you can see the masters at work. All in all it's a warm hug for all who love the medium and a reassurance that the iconic (and I would argue superior) hand-drawn animation hasn't left and is coming back better than ever.
Pencils vs. Pixels is available to purchase on major digital platforms November 7th.