Disney latest film Wish, which honors 100 years of Disney storytelling, is coming to theaters November 22, 2023. To celebrate Asha and her friends, I have some fun free printable activities perfect for movie night.

Wish
An all-new musical-comedy, Wish welcomes audiences to the magical kingdom of Rosas, where Asha (Ariana DeBose), a sharp-witted idealist, makes a wish so powerful that it is answered by a cosmic force—a little ball of boundless energy called Star. Together, Asha and Star confront a most formidable foe—the ruler of Rosas, King Magnifico (Chris Pine)—to save her community and prove that when the will of one courageous human connects with the magic of the stars, wondrous things can happen.
RELATED: More Free Disney Printable Activities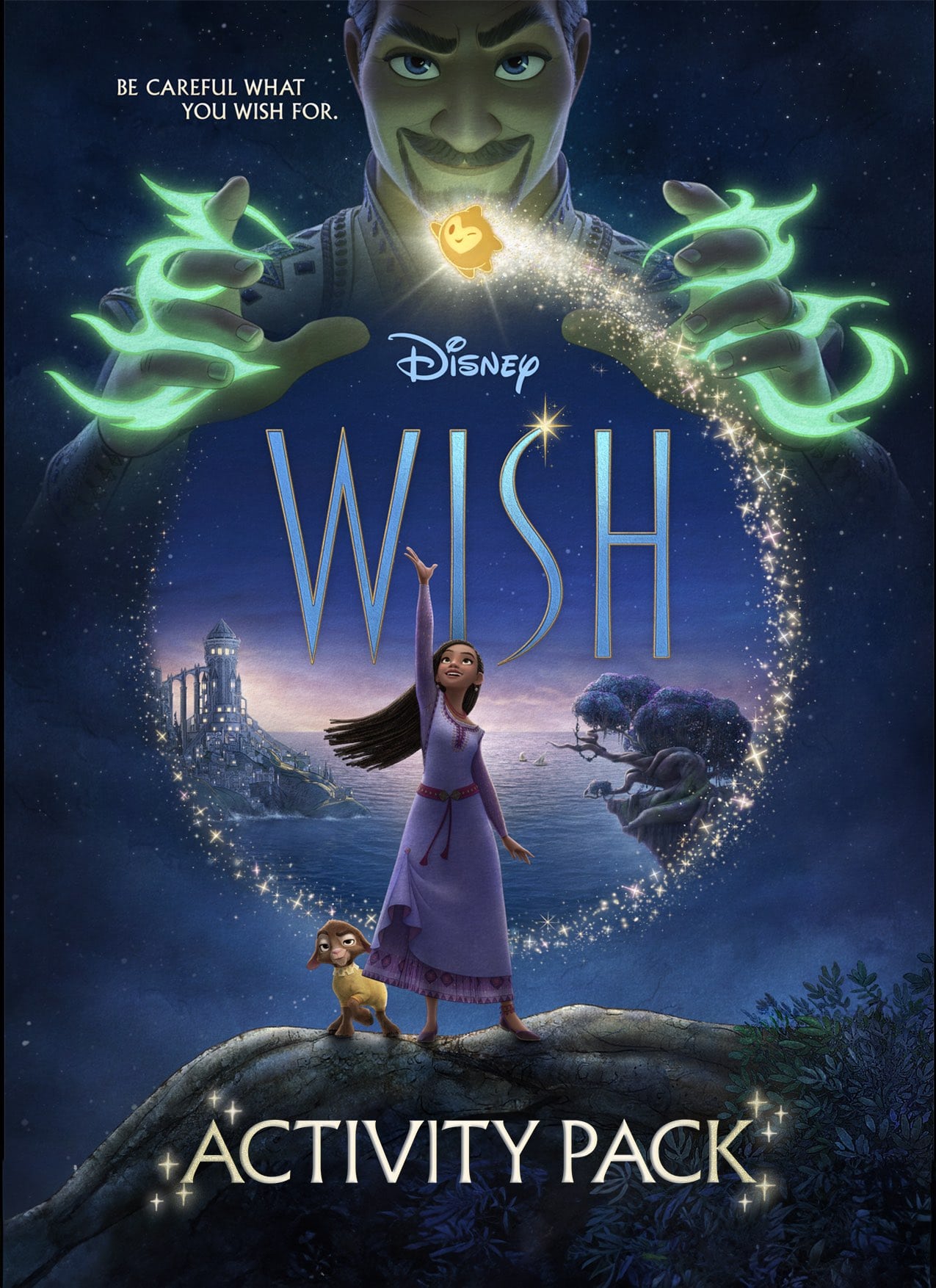 Disney Wish Free Printable Activities
These Wish free printable activities are perfect for every wish maker in your house. Kids will love coloring their favorite characters, conquer mazes, make their own Star, and more!
Click to download your Disney Wish Free Printable Activities
Coloring Pages
Spot the Difference
Wish Star Craft
Wish Journal
Maze
Connect the Dots
Design Valentino's Outfit
Wish is in theaters November 22, 2023.