It's here! The holidays have arrived at Walt Disney World and Magic Kingdom has transformed into a magical festive wonderland. That also means it's time for Mickey's Very Merry Christmas Party! There are so many awesome things to do during the party but this post is dedicated to one of the best freebies in the park: the free cookies.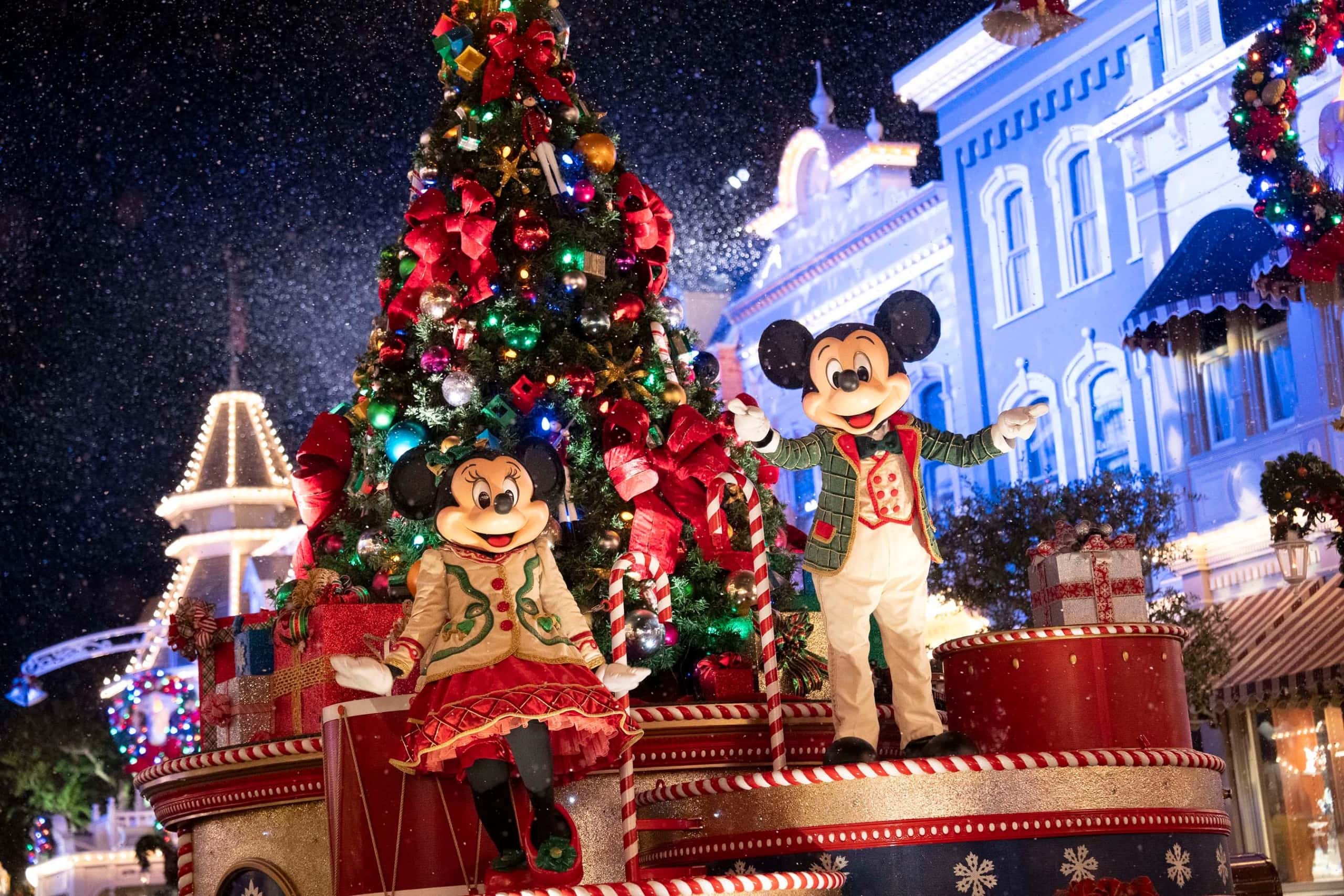 Mickey's Very Merry Christmas Party Cookie Locations 2023
From special fireworks to the parade, MVMCP is the perfect way to ring in the holidays. When you purchase a Mickey's Very Merry party ticket you get to enter Magic Kingdom 3 hours before the party begins, access to exclusive merchandise, holiday overlays on favorite attractions, and even themed treats. But did you know your party ticket also gets you free cookies and select drinks all night long?
From the time the party begins at 7pm until it closes at midnight, guests can stop by any designated cookie stop to pick up an individually wrapped cookie and a tasty drink free of charge. Think of this like the Not So Scary Halloween Party treat stops. You can come back as often as you like during the night– it's a judgment free zone! To find the locations easily, look for the inflated candy cane.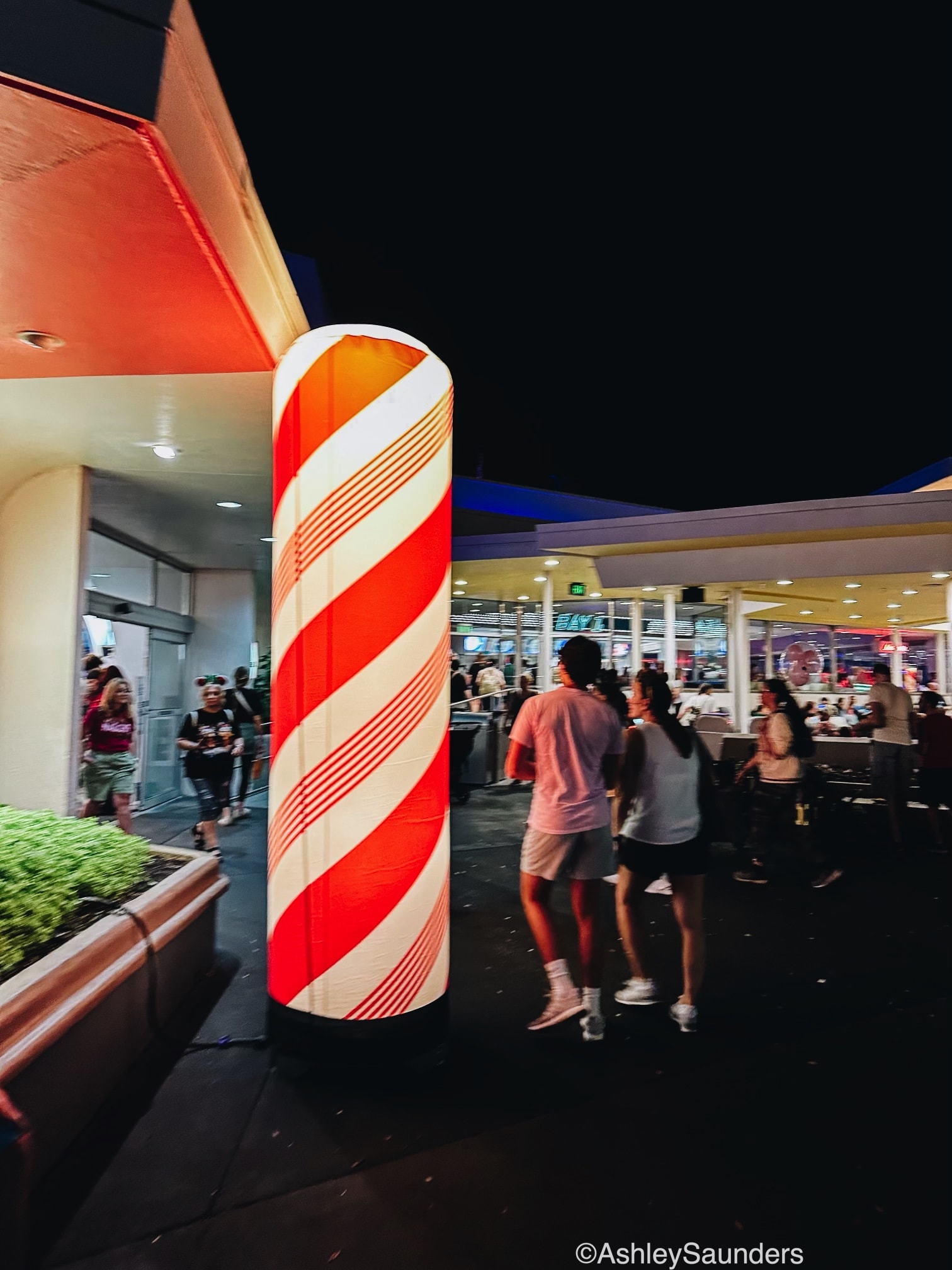 There are 5 cookie locations throughout Magic Kingdom and each one offers a different flavor of cookie. Allergy friendly cookies are also available at all locations, all you have to do is ask the Cast Member for them.
Tomorrowland
The Lunching Pad: sugar cookie with buttercream frosting and sprinkles served with apple cider. Nearby catch the Club Tinsel Dance Party at Rocket Tower Plaza Stage, found between Space Mountain and Disney's Carousel of Progress. Judy Hopps and Nick Wilde were showing off their best moves!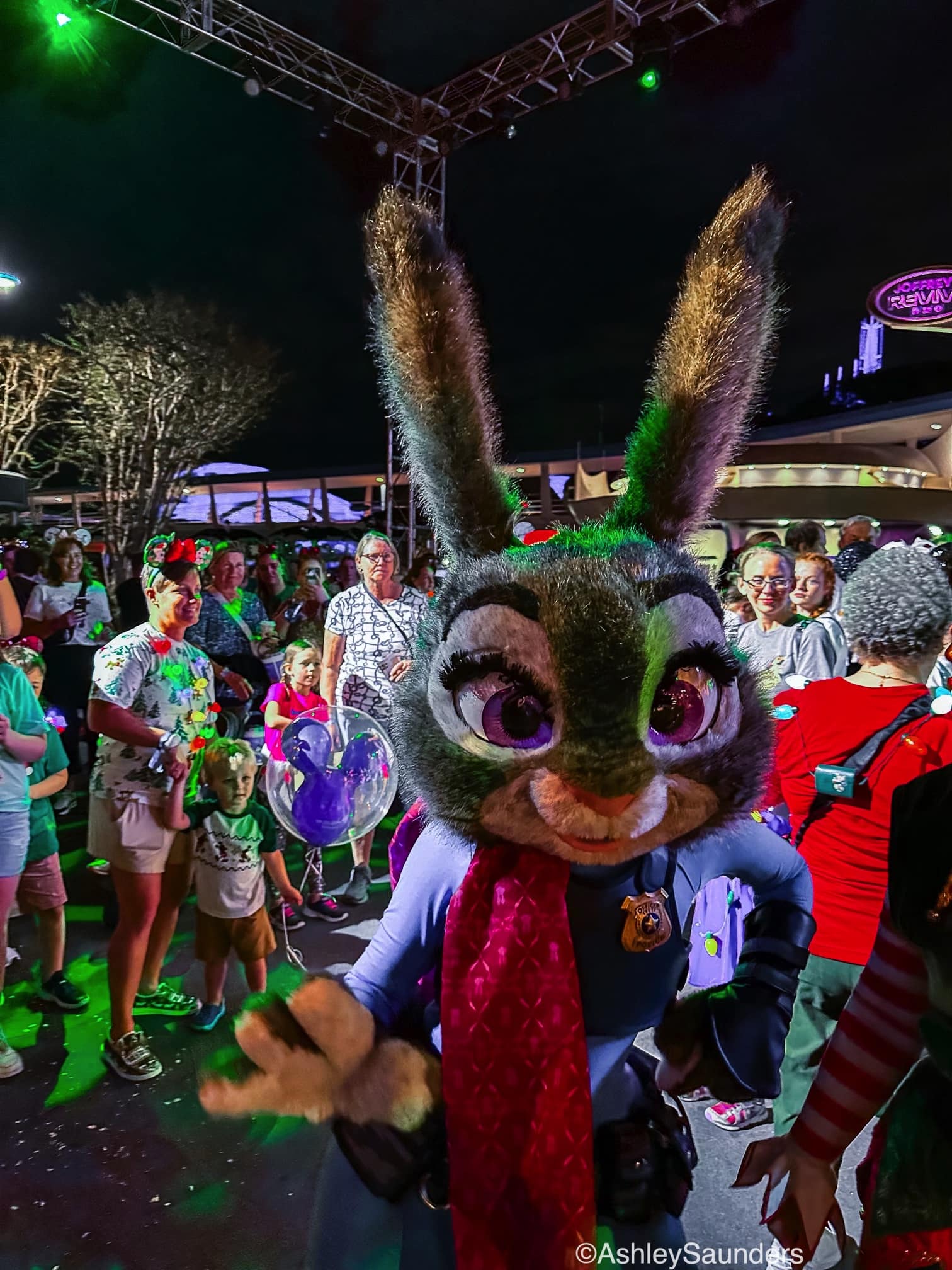 Cosmic Rays Starlight Cafe: snickerdoodle served with hot chocolate. While you are enjoying your cookie and hot cocoa, stick around for Disney Junior Jingle Jam, another character dance party happening at MVMCP! We saw Doc McStuffins and Timon out on the dance floor. The special Christmas Cookie Cake treat is also available to purchase at this location.
Tomorrowland is also showing off its holiday spirit with special overlays on Space Mountain, the Tomorrowland Speedway, and Monsters' Inc Laugh Floor.
Liberty Square
Columbia Harbour House: chocolate chip and hot chocolate.
Adventureland
Tortuga Tavern: gingerbread cookies with buttercream frosting served with egg nog. Nearby at Pecos Bill Tall Tale Inn & Cafe the special Chicken Tamale is available to purchase.
Stop by Jingle Cruise for the best holiday puns this side of the Nile.
TIP: Jingle Cruise is also available during regular park hours. I recommend riding this one before the party in order to free up some time for other attractions, events, and of course cookies.
Fantasyland
Pinocchio Village Haus: red velvet cake cookie with white chocolate chips served with hot cocoa. Across the way at The Friar's Nook, you can purchase the special Winter Milkshake.
Get dizzy for the holidays on the Mad Tea Party with its special festive surprise.
The other special party only food offering, Letter to Santa is available to purchase at the Main Street Bakery (Starbucks on Main Street).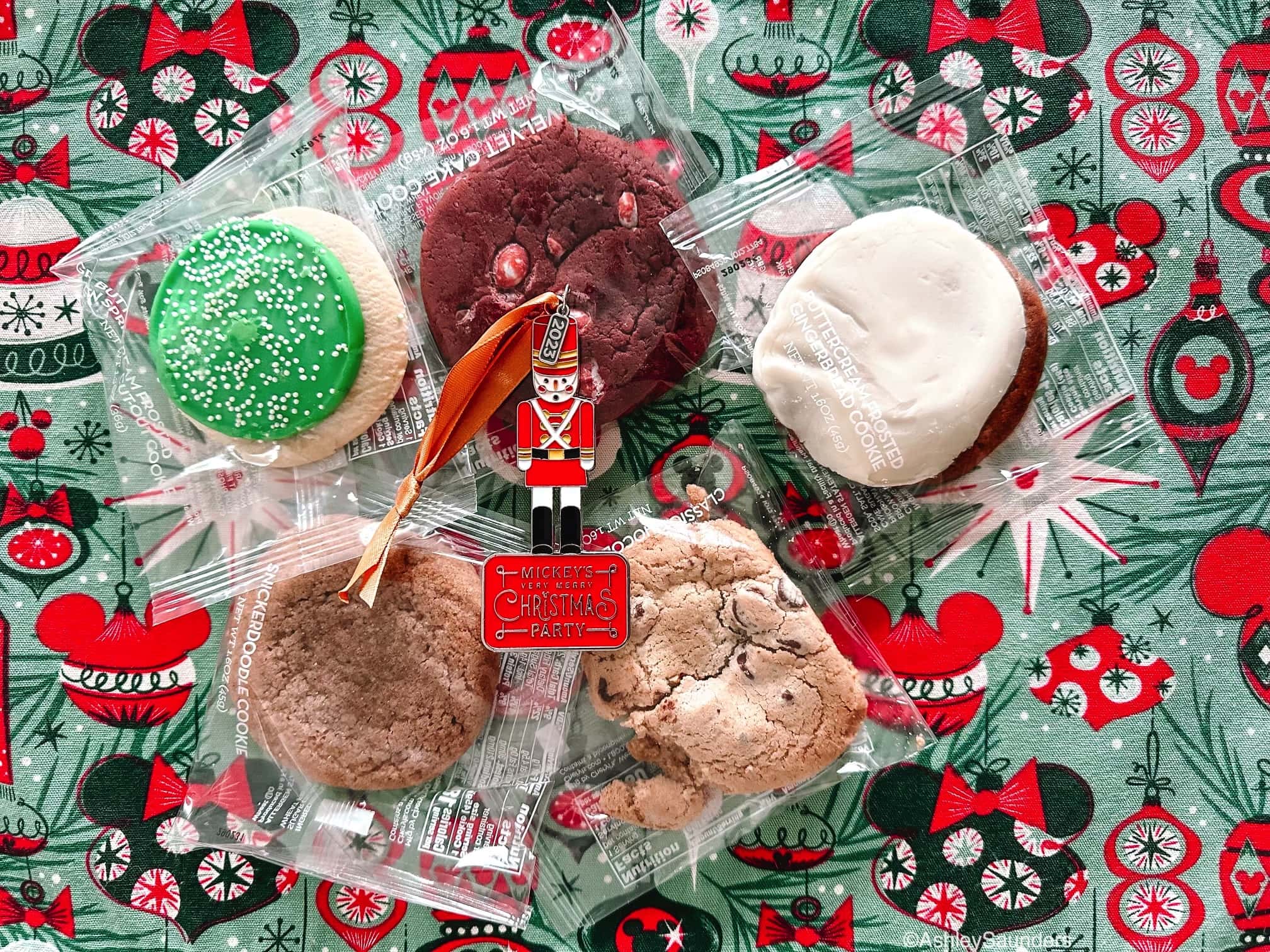 ALLERGY FRIENDLY OPTIONS MICKEY's VERY MERRY CHRISTMAS PARTY FREE COOKIE
If you have food allergies and/or sensitivities don't worry there are cookies for you too. Home Free chocolate chip cookies are available at all cookie stops! There are no peanuts, no tree nuts, no eggs, no dairy, no fish, no shellfish, no soy, no wheat, no gluten and no sesame used in the making of these cookies. When you walk up to the cookie counter just inform the CM that you need the allergy friendly option and enjoy.
Need help booking a Disney Parks holiday trip? Fill out this form and I will use my Disney knowledge to help make your next visit magical!
Mickey's Very Merry Christmas Party Dates 2023
The party is quickly selling out for the whole season!
Select dates are still available:
November 28
December 12
December 14