Ludacris and Lil Rel Howery are teaming up to save Christmas in Dashing Through the Snow, a feel-good holiday film that delivers a sleigh-full of laughs and heart.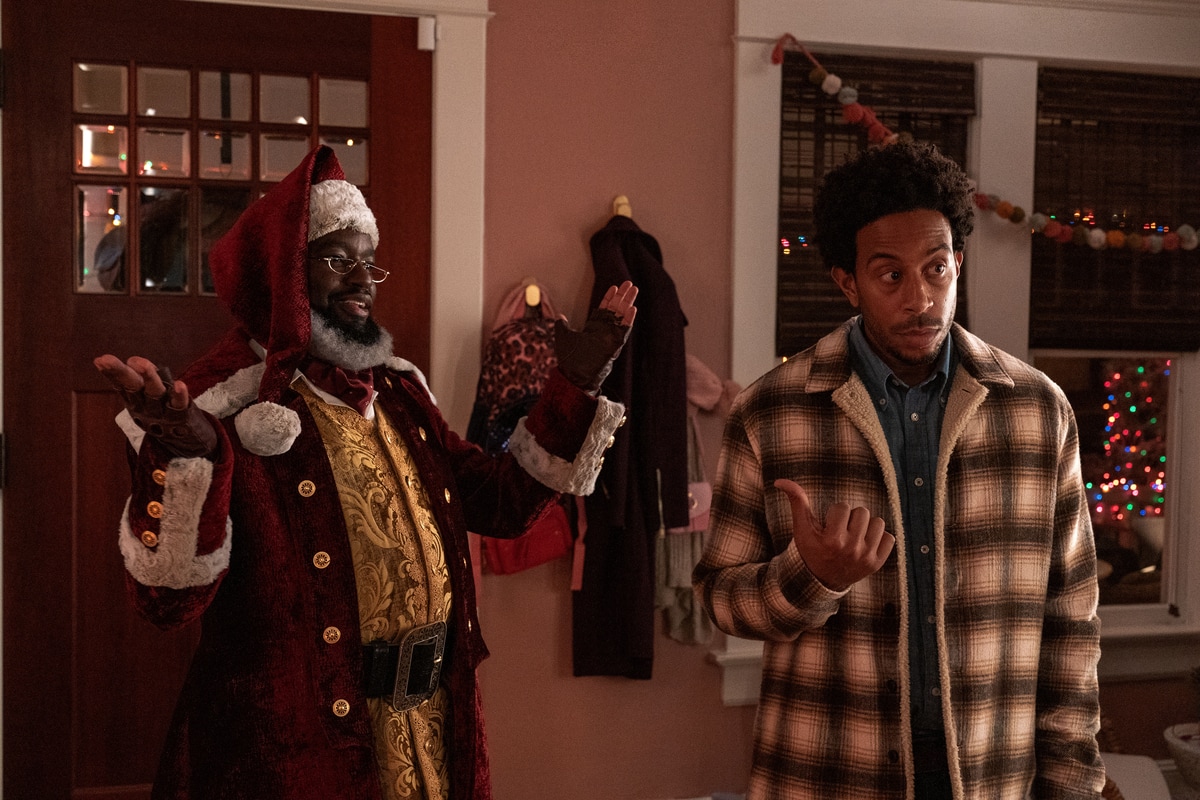 Dashing Through the Snow Review
Eddie Garrick (Ludacris), a crisis counselor with the Atlanta police department, hates everything that has to do with Christmas aka "the chicken wing of holidays." As a child he loved Christmas but all that changed after his parents divorced and a man dressed like Santa broke into his home to steal presents. Now a father, Eddie is trying to navigate the holidays with his estranged wife Allison (Teyonah Parris) and their Charlotte (Madison Skye Validum), who loves Christmas. Eddie's job means he is often too busy for Charlotte but luckily he finally has some time off just in time for Christmas Eve. His plans for a quiet, drama-free evening are quickly interrupted by good ol' Saint Nick (Lil Rel Howery), whom Eddie believes is just a delusional man in need of some serious help. But what happens after that leads Eddie, Santa, and Charlotte on a wild romp through the city as they try to avoid the bad guys determined to capture Nick and save Christmas for families all over the world.
Over 15 years after Fred Claus, Ludacris has returned to the festive season genre and proves that he is just at home in family friendly films as he is in big action franchises. Dashing Through The Snow checks all the boxes for a Christmas movie– a grumpy adult, a kid full of belief, a caper, humor, heart, and a jolly Santa who has more than just a few tricks in his sleigh. Howery brings his quick comedic timing and big energy to Santa, wholly making the well-known man in the red suit his own. Together with Ludacris, the two are quite the pair, delivering laughs and important messages about the importance of family along the way.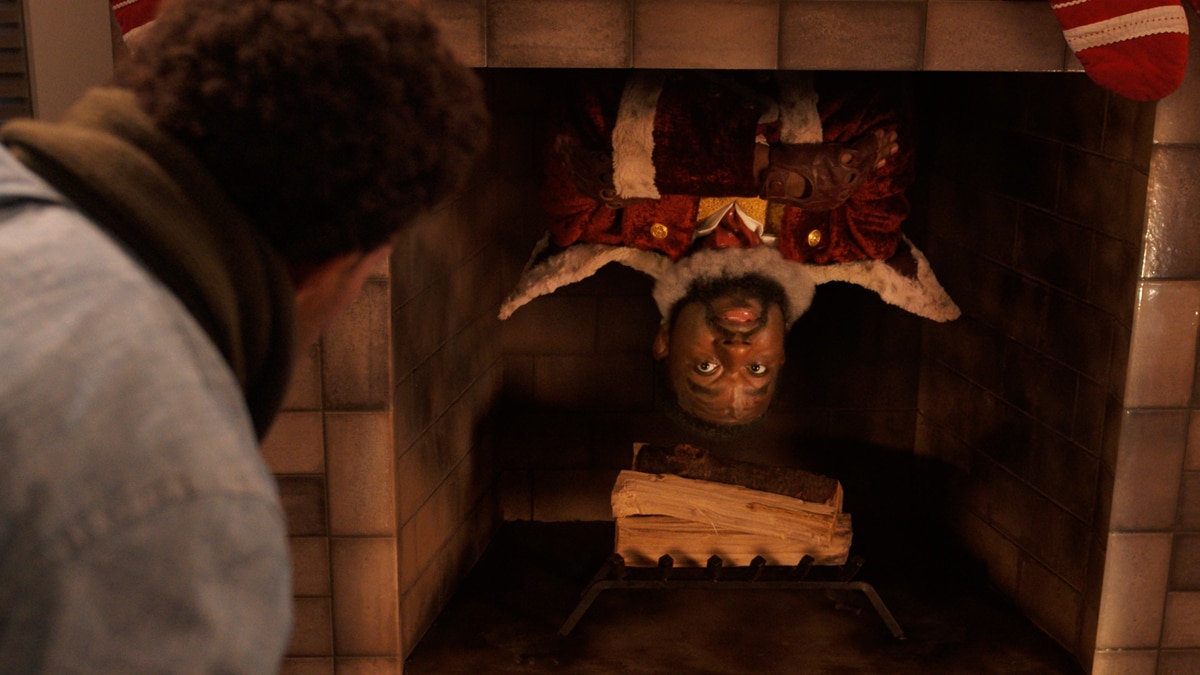 This holiday tale has a few twists on the well known tropes. First off is Eddie himself. Although definitely anti-Santa, jingle bells, and jolly holidays, he is a decent guy. In fact he would actually be on the nice list if he believed in that sort of thing. Eddie's job is helping others, whether that is getting them medical care or a warm meal and bed to sleep in. "The most important part of Daddy's job?" Eddie tells Charlotte. "It's to never let someone who feels sad and alone keep feeling sad and alone." As with most people like that, he's better at helping a stranger than himself. Secondly, the plot with the bad guys involves a crooked politician, local congressman Conrad Harf (Oscar Nuñez). Here is a man who claims to love others while secretly undermining local shelters in order to profit. So while Santa appears to help Eddie regain his Christmas Spirit, he's also here to bust a criminal.
Ludacris grounds the chaos of Howery's Nick with genuine charm. Like the magical Santa, Eddie is a good guy but in a more relatable way. He's not out delivering toys all over the world, but he's making a difference in the lives of those in his community. Ludacris, with his furrowed brows, plays the everyman in a way that has you rooting for him, even more so than ol' Saint Nick. Ludacris' Eddie is the polar opposite to Howery's over-the-top, quirky Santa. He is always up to something, whether that means rocking out on a stage surrounded by Santa impersonators or jumping out of a moving cab with zero explanation. Howery approaches the role of Santa with his signature fast-talking enthusiasm. The laughter just keeps coming whenever these two share the screen especially as the circumstances they find themselves in become more and more insane.
Validum is sweet and innocent as Charlotte, filling in as Eddie's conscience when he wants nothing more than to turn Nick over to the police. Parris is underused but lights up the screen whenever she shows up. Nuñez pulls off the slimy politician villain while his three stooges handle a lot of the physical gags.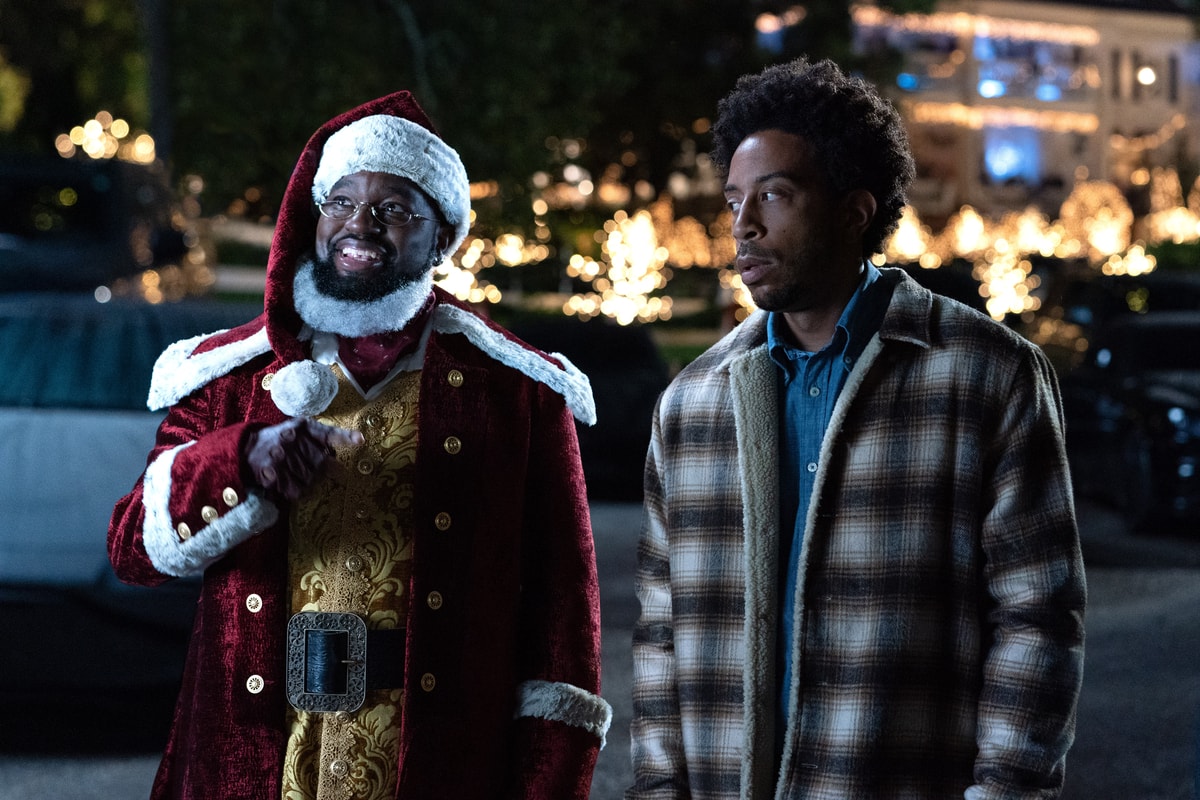 As with all holiday films, Dashing Through the Snow has a few lessons to share. While it promotes the importance of family, it also shows that families aren't perfect. It reassures us that having problems is natural, and that there are steps we can take to make situations better. Like going to therapy for instance, something Nick and Mrs. Claus are also doing, as they've been married for hundreds of years. Seeing Eddie comforting characters who are dealing with mental health problems is another way this film is reminding us that these things happen and that doesn't make anyone less than. This Santa may talk a mile-a-minute and have a key fob for his sleigh, but he still represents the heart of Christmas– kindness, caring, and love for others.
Dashing Through The Show is a feel-good holiday film that checks all the Christmas boxes and delivers a sleigh-full of fun for the family. Ludacris and Howery put a fresh spin on the guy who hates the holiday arc and gives Santa some new moves. It's not A Christmas Carol or It's A Wonderful Life, but it still delivers a meaningful message about showing kindness to others and to ourselves, especially during a season when many struggle to find joy. You can find it along with other family-friendly options on Disney+ as part of their Seasons Streamings lineup.
Dashing Through The Snow is streaming now on Disney+. It is rated PG for some thematic elements and action with a runtime of 92 minutes.