Available now on Digital and coming to 4K, Blu-ray and DVD December 12 is the Sci-fi feast The Creator. Boasting incredible visuals and massive world-building with a story that challenges the notion of what it means to be human, this is a must have for fans of the genre. Read on to learn what bonus features await when you bring Gareth Edwards' latest film home.

The Creator
In 2070, artificial intelligence has advanced enough to be considered its own sentient species. These simulants look like people, minus the visible machinery in their heads. Despite contributing to society, many humans have looked down on them as lesser beings. After a devastating attack on Los Angeles, the US begins a war against AI, looking to exterminate them all and the people who are helping them. Enter ex-special forces agent Joshua (John David Washington) who goes undercover in stimulant-friendly "New Asia" in order to track down and eliminate "Nirmata" AKA The Creator, the architect of Artificial Intelligence who has now created a weapon that will end this war. Joshua is ready to complete his mission until he discovers that the weapon is a small simulant child Alphie (Madeleine Yuna Voyles). Not only is Alphie an innocent, but she may also be able to help him find answers about his wife Maya's (Gemma Chan) disappearance. This puts him in direct conflict with his country and Colonel Jean Howell (Allison Janney). The race is on to save humanity, the simulants, and find his wife.
RELATED: The Creator Movie Review: A Feast For Sci-fi Fans
The Creator is a visual and technical feast for Sci-fi fans. It is especially a treat for those that have been clamoring online for something original. Director-writer Gareth Edwards, along with his Rogue One partner Chris Weitz have created a film that boasts incredible visuals, ambitious world-building , that also challenges everything we believe about morality, compassion, and what it means to be human. What grounds the film amidst all the simulants and mega-machines is the connection between Washington and the scene stealing Voyles. Their bond carries the story through even when the second act drags its feet a little in order to land a stunning finale.
RELATED: Gareth Edwards On Casting Madeline Voyles As Alphie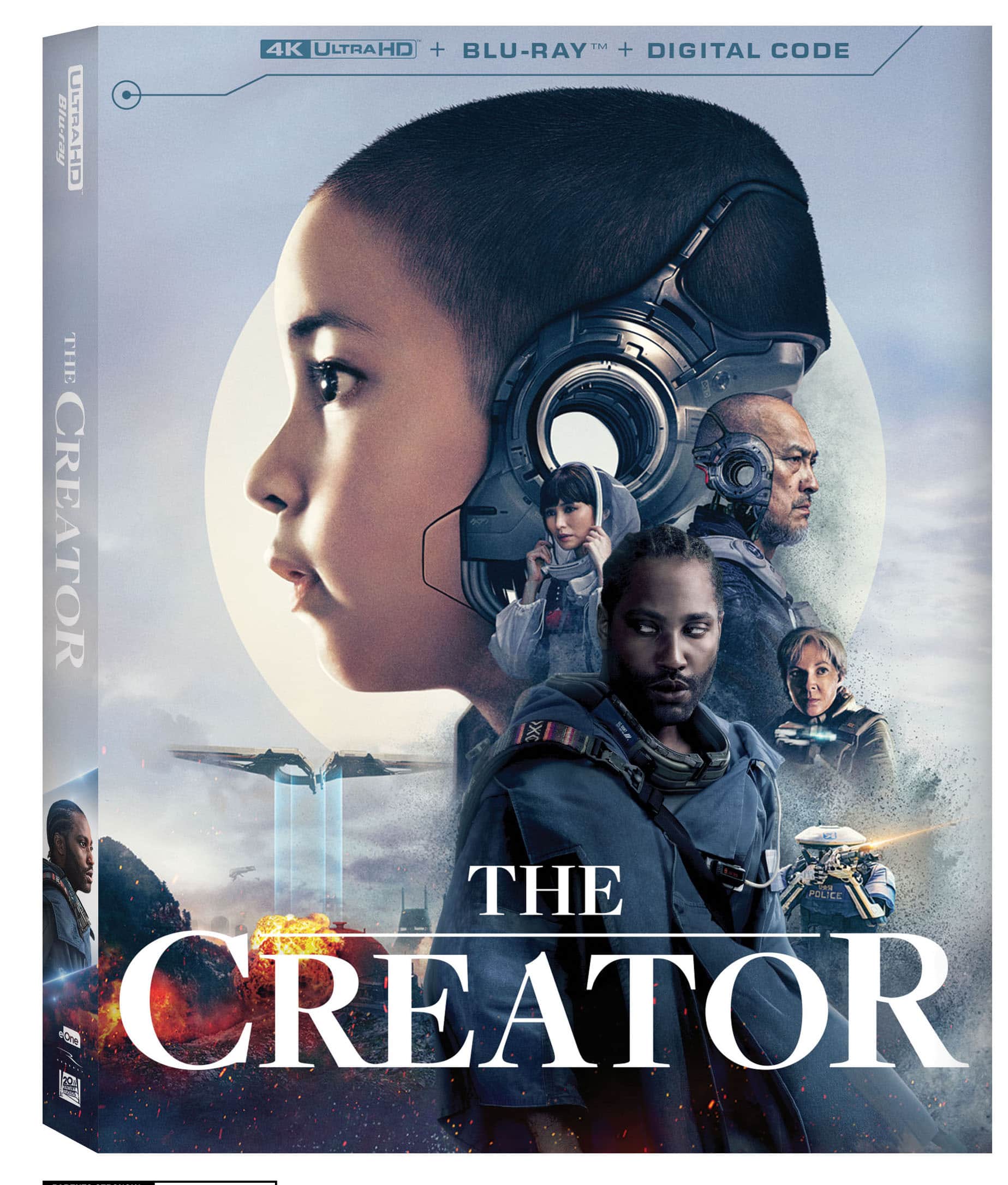 The Creator Bonus Features
True Love: Making The Creator (55 Mins): Join director Gareth Edwards and crew for nearly an hour look behind the scenes. Hear from actors about the filming experience, and learn about the production's documentary style approach, the innovative camera and lighting work, and much more.
The Creator is available on Amazon, Movies Anywhere, and where've digital movies are sold.