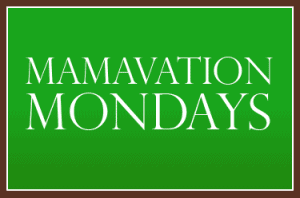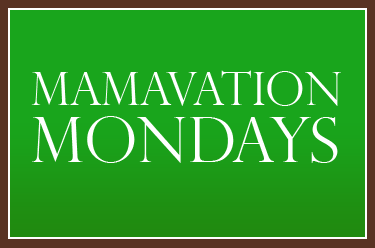 I don't have any scale victories because I avoid my scale like I owe it money.
Non-Scale Victories– I have been choosing healthy food even when I am faced with a spread of mostly junk food. Tis the season of graduation parties, weddings, and birthdays. I am determined to stay strong and not give in! Also, thank you so much to Mamavation and Omron, I cannot wait to get my new pedometer! It will be nice to be able to keep track of my steps and to push myself more when the number is too low.
Blogging Carnival: What can you do as a parent to help your child lose weight and start living healthy lifestyle?
I believe healthy habits, among other things, are best started at a young age. But if you have only recently decided to change your habits it can be challenging to get your family on board. This might be a practice in patience for you but keep at it and you will see a change.
When it comes to eating healthy, the more stubborn your children are the more gradual you should make changes. If your kids are younger I would get them involved in picking out produce. I take my kids to farmer markets and local farms, they love getting to pick out their own food. Remember to "eat the rainbow," picking food that represents each color. Also, if at first you don't succeed, try try again. My daughter would not eat broccoli. I tried baking, boiling, raw, sneaking it in, and nothing worked. I finally steamed some with a little lemon juice and cheese, voila she loved it. So if you have tried 100 different ways to serve your kids something healthy and it didn't work, try for that 101st time!
We all know, it takes eating right and exercise to keep our bodies healthy. To get your kids more active I would unplug them. Too many kids today are so engrossed in tv, iPods, video games, etc and I fully believe this is contributing to the rise in overweight children. I do like the Wii and XBox360 games which make them get up and move but otherwise get them away from the tv. I was reading that children are more likely to want to be active if their friends are. Sign your kids up for group sports, active children become active adults.
Above all, practice what you preach. If you are trying to get your kids to eat right and exercise then you better be doing it yourself.
Going along with this topic you might want to check out my review of Copy-Kids. A DVD designed to encourage your little ones to eat healthy. I am hosting a giveaway to 1 lucky reader, get all the details here.
*This post is sponsored by Joy Feldman and hosted by Mamavation – a community dedicated to obesity prevention & weight loss for women and I'm writing this to be entered into a giveaway