Have you started thinking about the holiday season yet? I have. This is the time of year when I start thinking and planning for our Christmas pictures. Starting early helps me to cross one thing off my crazy to do list: cards. I like to order my Christmas cards in early November because the last thing I need in December is having to write out cards and address envelopes. I am also one of those people who plans our outfits based on the card design. It makes life easier when you are trying to dress four people to have a color scheme in mind.
Luckily for me (and you too), Shutterfly has already premiered their Christmas Cards and other holiday card designs. From Christmas to Hanukkah to New Years Shutterfly has you covered. The good news is they make it easy to customize your cards. The bad news is choosing just one design! I pulled a few off their site just to give you an idea of what they have to offer.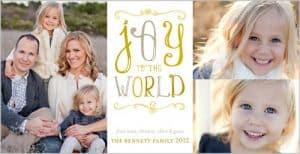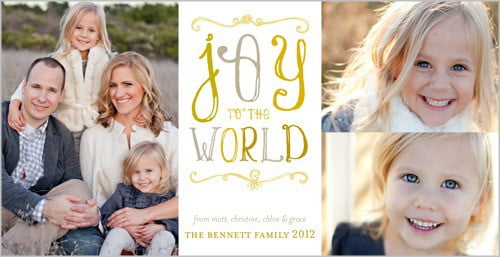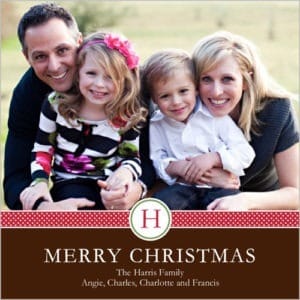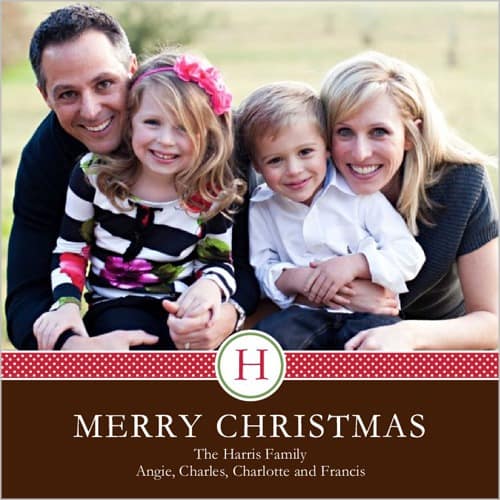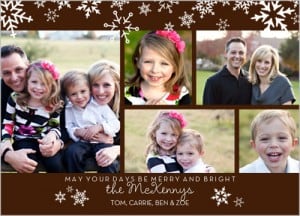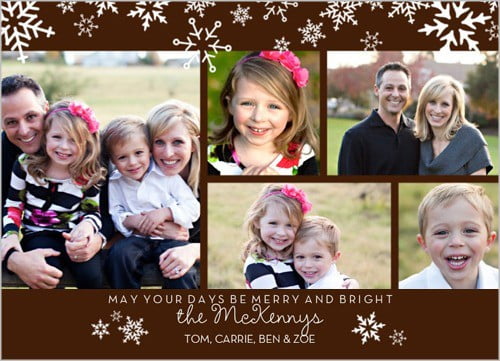 I couldn't possible post all my favorites so naturally I pinned them. When my husband asked me what cards I was looking at I said didn't you see my Pinterest board? Judging from the look he gave me I would go with no but you can see some of my other favorites here.
Not ready to think about cards? Shutterfly also has great photo gifts perfect for any member of the family. Right now they have several Special Offers you won't want to miss!
So which one did I choose? It was very hard but I did finally make a decision. You will have to wait and see but I will say it is one of the ones above 🙂 Are you ready to get started on your cards or gift shopping? Checkout this awesome giveaway!
Shutterfly wants to help you get your holidays started off right. You can WIN $50 off your total order! To enter complete the actions below. Each action is worth 1 (one) Entry. Please leave one comment per entry.
**GIVEAWAY ENDS October 24th 2012**
Share this post via the share buttons below
You can also keep up with the latest from Shutterfly on
Instagram: Shutterfly
Google +: https://plus.google.com/+shutterfly
Blog: http://blog.shutterfly.com/
Which card design is your favorite?
*This post is sponsored by Shutterfly. I received a gift similar to the prize in exchange for this post. As always the opinion are my own.