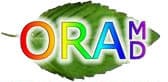 A few months ago I stumbled upon an article about the hidden dangers of fluoride. I was shocked and I remember thinking isn't this the stuff most dentists tout as being a great thing? So I added finding a "healthy" toothpaste to my list. I wasn't even sure such a thing existed because I never thought to look for it. I found several natural brands, some still contain fluoride (always read your labels!), and the one I tried it tasted like chalk. The husband uses mouthwash and finding one without harsh chemicals was next to impossible. My children also needed a safe toothpaste.
Then I found the Mouth Doctor.
OraMD by Trusted Health Products is a 100% natural toothpaste, mouthwash, and breath freshener all in one! It is a liquid oral hygiene product made up of only 3 ingredients, all 100% natural oils. That means no fluoride, alcohol, silica, GMOs, and no other harsh chemicals that are found in toothpaste. Can I get a cheer? When we first started using it we thought wow this stuff is great but a little strong. But I read that is perfectly normal in the first several uses. That feeling went away and now when I use it I don't feel overpowered by the product. My mouth feels clean like, fresh from the dentist but without the sore gums clean. OraMD is not only in my bathroom but my purse too so I can refresh my breath during the day. The whole family enjoys using it and the novelty of only needing 2 drops (yes that is all you need!) has yet to wear off on the kids.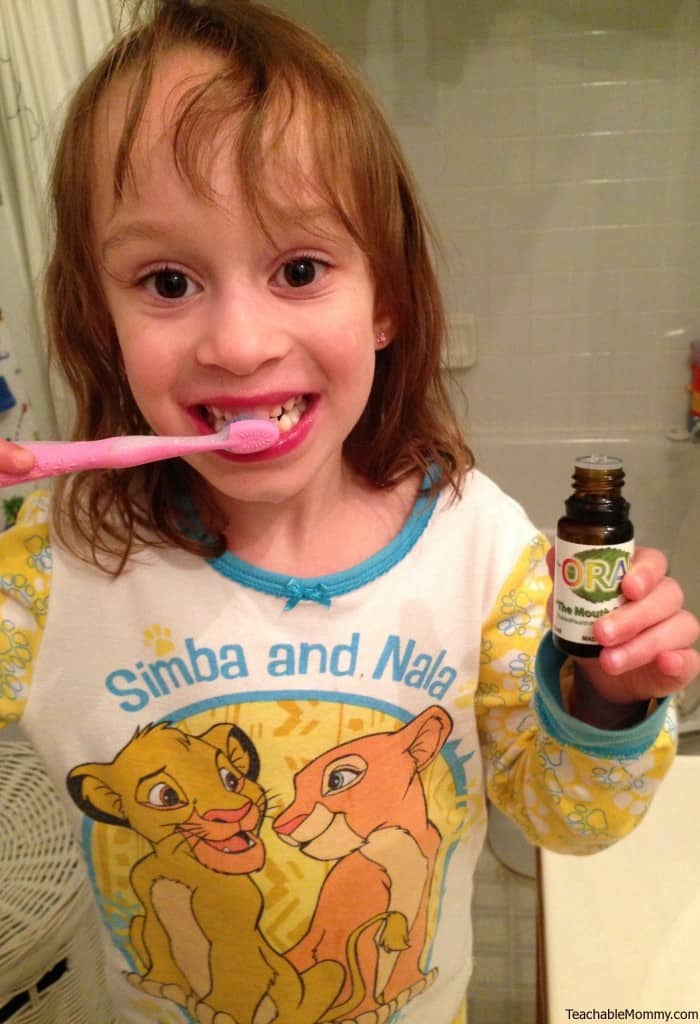 Ingredients:
100% Pure Peppermint, Spearmint, and Almond Oils
Benefits:
Anti-Bacterial and Anti-Inflammatory properties
Ingredients that kill harmful bacteria that lead to gum disease and other oral health problems. This helps to create and maintain a clean, healthy environment in your mouth.
Fluoride-Free
Safe for ages 3 & up (with no allergies to peppermint, spearmint, or nuts)
No GMO's
Inter-dental access (gets between teeth and reaches hard to clean areas)
Safe for braces, veneers, bonds, crowns, fillings, and dentures.
Not only is OraMD good for your body but it is good for the environment and your wallet too! OraMD is vegan, not tested on animals, and the convenient size means I can carry it in my  purse, gym bag, or diaper bag! And since it functions as a toothpaste, mouthwash, and breath mint you won't need to spend extra money buying three different products. One bottle can last a month; that's a savings I can live with.
For more information, cost comparisons, and ordering visit Trusted Health Products OraMD

THREE (3) Lucky Teachable Mommy readers will win a bottle of OraMD!!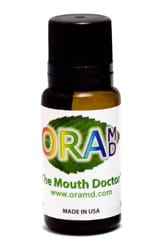 If you don't win you can still try a bottle for FREE! Trusted Health Products will send you  a bottle of OraMD for free all you have to pay is shipping & handling. Also included are 2 eye-opening reports called "The 6 Hidden Dangers in Toothpaste" and "Why the FDA Requires a Warning Label on your Toothpaste." Total Value: Over $40!  Click here to get your FREE bottle and FREE reports now.
*This post is sponsored by OraMD. I received free product for the purpose of this review. Any facts stated were supplied by the manufacture. Opinions expressed are my own. Prize fulfillment is handled by OraMD.*