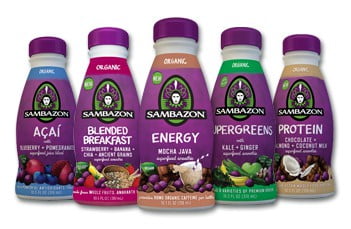 As a mom, I am on the go a lot! I stay on the lookout for healthy and convenient foods to meet my nutritional needs while I am conquering my day. Juices and smoothies are one thing I am always looking for. When I got the opportunity to try Sambazon through Moms Meet I was excited. Trying new and green products is a passion of mine and Moms Meet makes it possible! For this review I grabbed the Energy juice blend, Acai Smoothie, and SuperGreens Smoothie.
Who is Sambazon?
Sambazon Juices and Smoothies are a super healthy and tasty addition to your everyday routine! Made with Superfoodstm of the Amazon, each product is packed with antioxidants and omega 3-6-9s. In plain English, these drinks are full of a lot of good stuff that will keep any mom (or dad) going through all the craziness that life brings. They are also both Organic and Fair Trade certified, supporting two million acres of the Amazon Rainforest and over 10,000 family farmers! Awesome right?!
Being an Earth lover, the mission and history of Sambazon makes my inner green child very happy. Add in that their products are NONGMO and you have one lifelong customer. It wasn't just mommy who indulged in these yummy drinks, my kids loved them too! Their favorite was the SuperGreens Smoothie, a blend including the famous kale. I know this because I only had about 4 sips of it before they took it and ran. If you are trying to sneak in more veggies (like kale) and/or fruits for the kids or yourself, Sambazon will do the job. Each drink had a unique flavor that was unlike any other brand I have tried before. The smoothie blends have a thicker consistency with the occasional fruit bit you would expect to find in a homemade smoothie. I like that it tastes like it was freshly made just for me. Whether I was sitting down to write, assisting at my kid's school, or running errands these Sambazon drinks were there to keep me energized, feeling full, and healthy!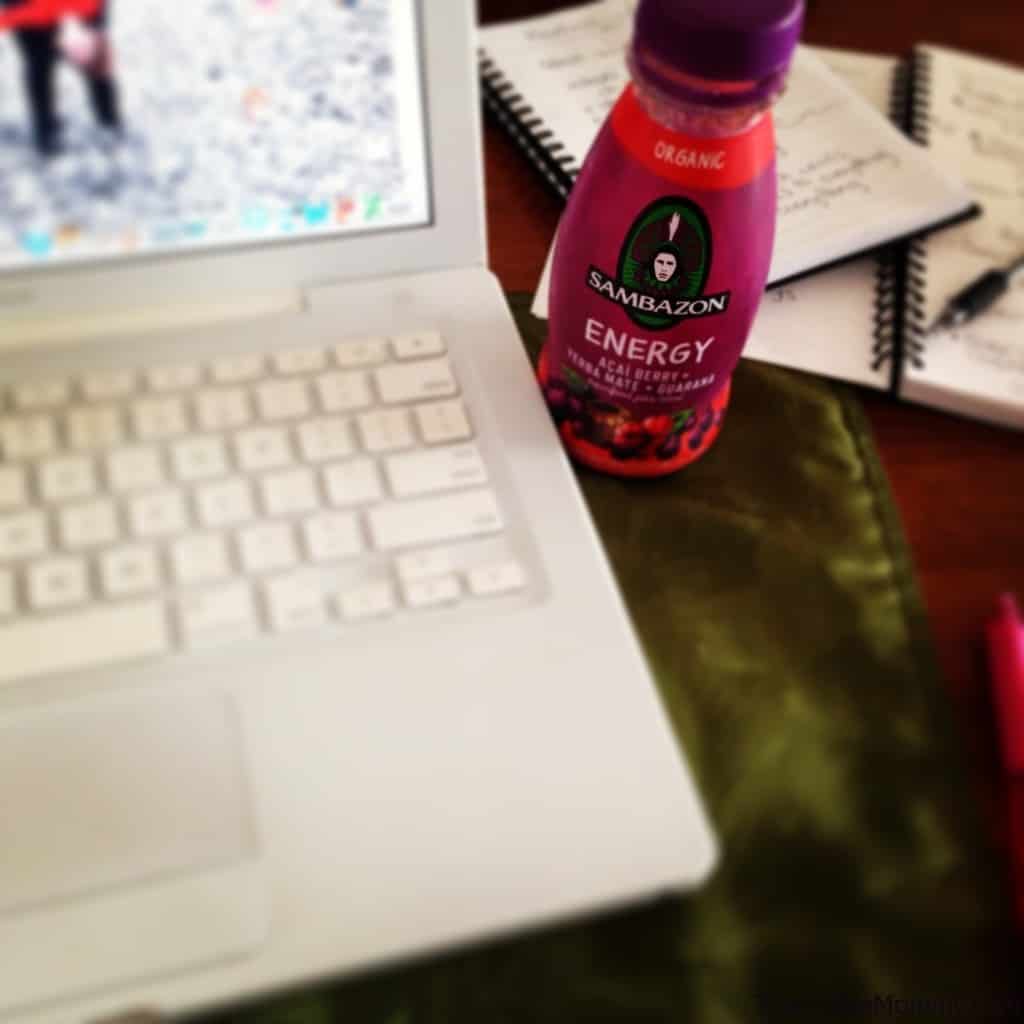 Sambazon Energy is just what I need to power through my day. Especially that afternoon drowsy feeling!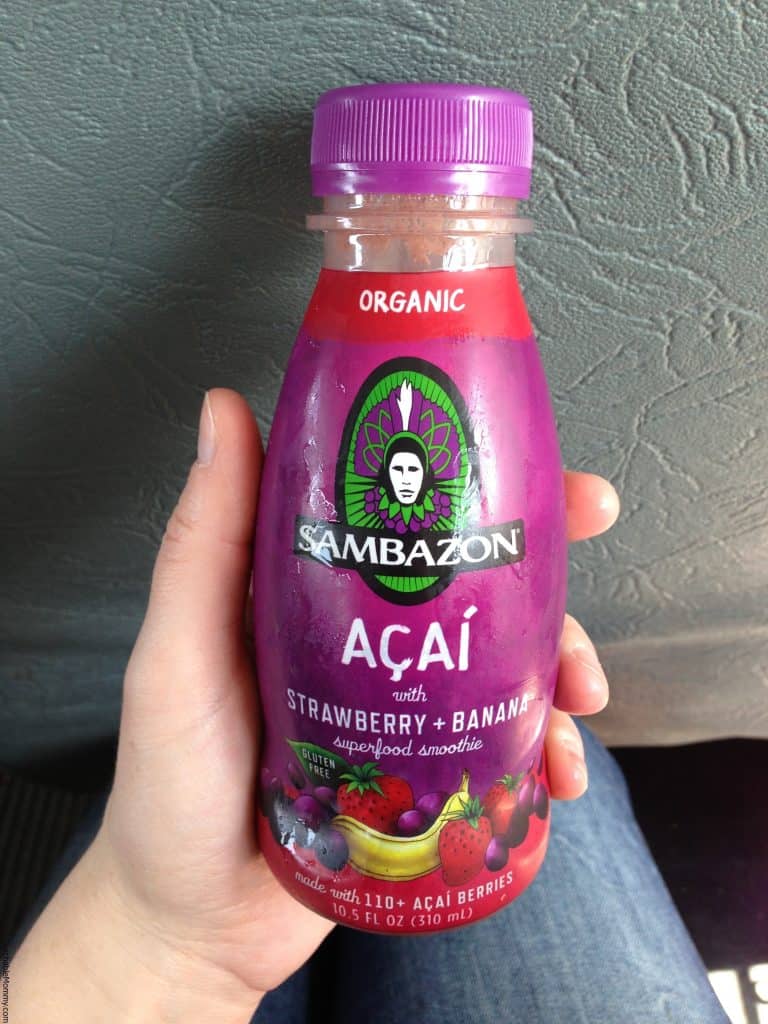 Or Acai superfood smoothie when I was a chaperone to a moonbounce place for my daughter's class. I needed to refuel and with all those snotty noses a big ol' dose of healthy!
Just The Facts
Made with the finest organic Amazon Superfoodstm on the planet such as Acai', Acerola, and Yerba Mate.
Juices and Smoothies are available in 10 different flavors, and packed with antioxidants and healthy omega 3-6-9s
All Sambazon Superfood juices are NON-GMO, USDA organic, vegan, gluten free, and provide whole food nutrition.
Find them at the store for around $2.99 a bottle
Learn More about Sambazon and Connect with them
Since finishing my original three, I have gone back and gotten more. I grab Sambazon when I leave the house in the morning and my kids request them for their lunches. If you are looking for healthy, tasty, organic, and easy I know you will love Sambazon Juice and Smoothie Blends as much as we do!
 Sambazon is giving One (1) Teachable Mommy Reader a Prize Pack valued at $45!
*I received this product for free from the sponsor of the Moms Meet program, May Media Group LLC, who received it directly from the manufacturer. As a Moms Meet blogger I agreed to use this product and post my opinion on my blog. My opinions do not necessarily reflect the opinions of May Media LLC or the manufacturer of the product.