*This post is sponsored. I received free products in exchange for this post. All opinions are my own.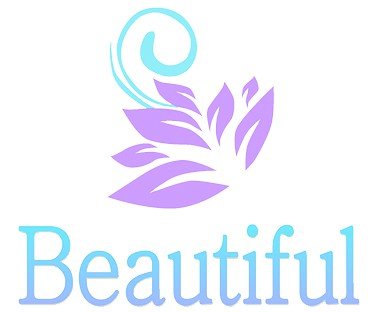 I really like to use natural products on my skin. Making the switch from conventional personal care products was hard and I am still trying to find products that work well. When I was asked to try out Beautiful A.M. and P.M. moisturizer, a 100% natural, non gmo product I was excited. I always like finding new products and since my daily facial regime of products was still needing a makeover I thought perfect!
Verdict: I love Beautiful. Each customer gets a customized bottle with their name on the label. That seems cute or maybe you're thinking it's okay but I personally like seeing Beautiful Ashley on the bottle. Why yes I am beautiful thank you! 😉 The first thing I noticed about Beautiful was the smell. I love the smell of both the AM and PM moisturizers. I feel like it's an aromatherapy for me. The citrusy smells help wake me up in the morning and relax for a peaceful sleep at night.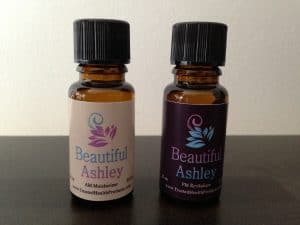 When you first start using Beautiful expect to have a minor breakout. I did after the first few days. But that is normal, as your body detoxes off the stuff you were using before. It cleared up quickly and my skin has never looked healthier. My skin feels smoother and softer than ever. This time of year is brutal on my skin. I feel like as soon as it gets cold outside my skin dries up and I have to pour on the lotion to keep from resembling a gator. Now that I am using Beautiful, my skin has not dried out! Trying not to sound cliche but my skin definitely has a healthy glow.
What makes Beautiful A.M. and P.M. moisturizer so great?
The Beautiful Skin Care System is made with natural, 100% pure botanical oils. That is what gives Beautiful it's amazing smell. Aside from smelling amazing, the botanical oils are also great for your skin. These oils are naturally anti-fungal and anti-bacterial to fight breakouts. Worried about fine lines and wrinkles? The natural oils of lemon, evening primrose, and apricot support elasticity, repair, firm, and tone your skin.
I know most men will claim not to care about their skin. They would use the same soap for their faces, hair, and body if we let them. But ladies, guys need to think about taking care of their skin too! For the men in your life, check out You're the Man. Their bottles will also come personalized.
Benefits of Using Beautiful A. M. Moisturizer and P. M. Revitalizer:
100% Pure "All-in-One" Skincare

Great for all skin types – oily or dry

Feeds your skin cells the nutrients they crave

Cleanses pores of dirt and bacteria naturally

Skin looks and feels younger, softer and smooth like silk

Decreases the appearance of wrinkles, fine lines, and crow's feet

Reduces the appearance of aging

Replaces dirty, excess oil with healthy botanical oils

Firms and tones skin's appearance

Pores appear to shrink, giving a smoother look to skin's complexion

Blemishes appear to just fade away

Intensely moisturizes your skin more naturally than any cream or lotion

Boosts your skin's natural, youthful glow and tone

Helps skin look alive and healthy

Skin feels clean and conditioned

100% pure live cold-pressed ingredients: oils of almond, orange, lemon, avocado, olive, evening primrose and apricot

Contains NO preservatives, parabens, petrochemicals, GMOs, synthetic ingredients, fragrances, dyes or additives of any kind
As with any major switch of products it can take a few days to a week to let your skin detox from the old stuff and get used to the new. Most people experience changes within a few days and even greater benefits are achieved in the first 3 months. Beautiful and You're the Man will take the place of anti-aging creams, cleansers, firming creams, exfoliates, moisturizers, day/night creams, make-up removers, body lotions, nutrient pacts, and more!
For more details about natural products, check out their blog Natural Health Blog and sign up for their newsletter.
To get you started Trusted Health Products wants to give some away!
a Rafflecopter giveaway


Want a free bottle even if you don't win the giveaway? The manufacturer would love to provide my readers with a bottle of Beautiful A.M. Moisturizer (for women) or You're the Man A.M. Moisturizer (for men). You would just pay a minimal shipping and handling charge. One time offer only so don't miss out! Included with your FREE bottle are 2 reports The Poisons You Put On Your Face Everyday and Why Your Skin Care Products Have Never Worked: The Truth Revealed ."  That's a total value of over $40.00! Click here to get your FREE Bottle and FREE reports now!